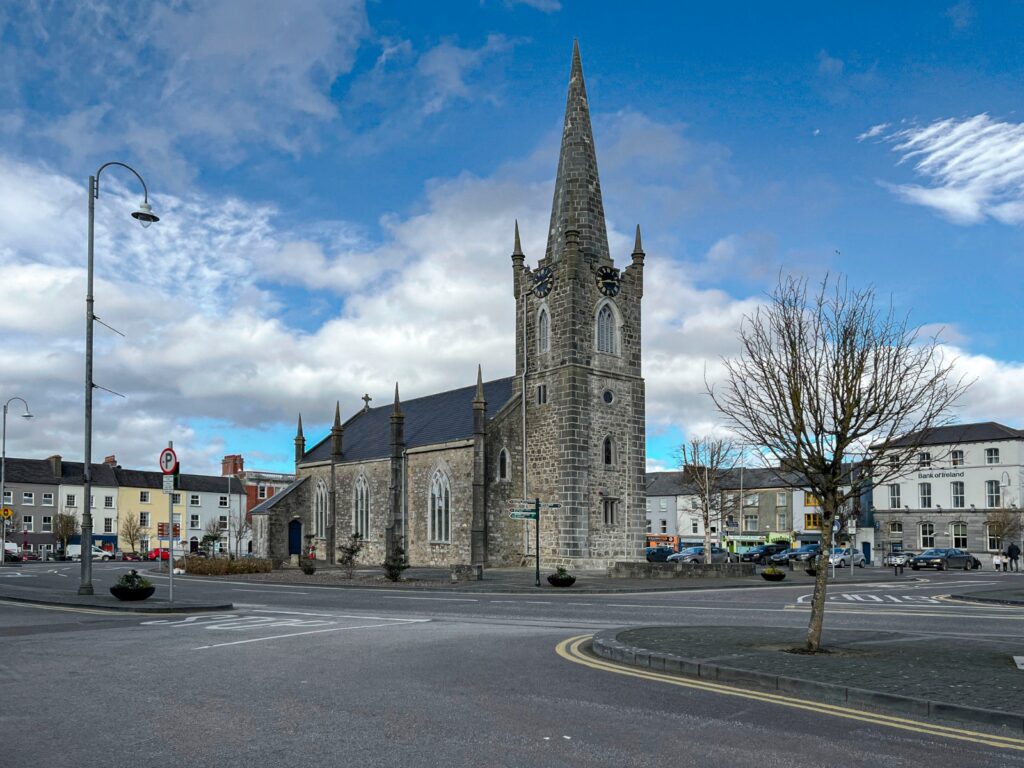 <<<<<<<<<<<<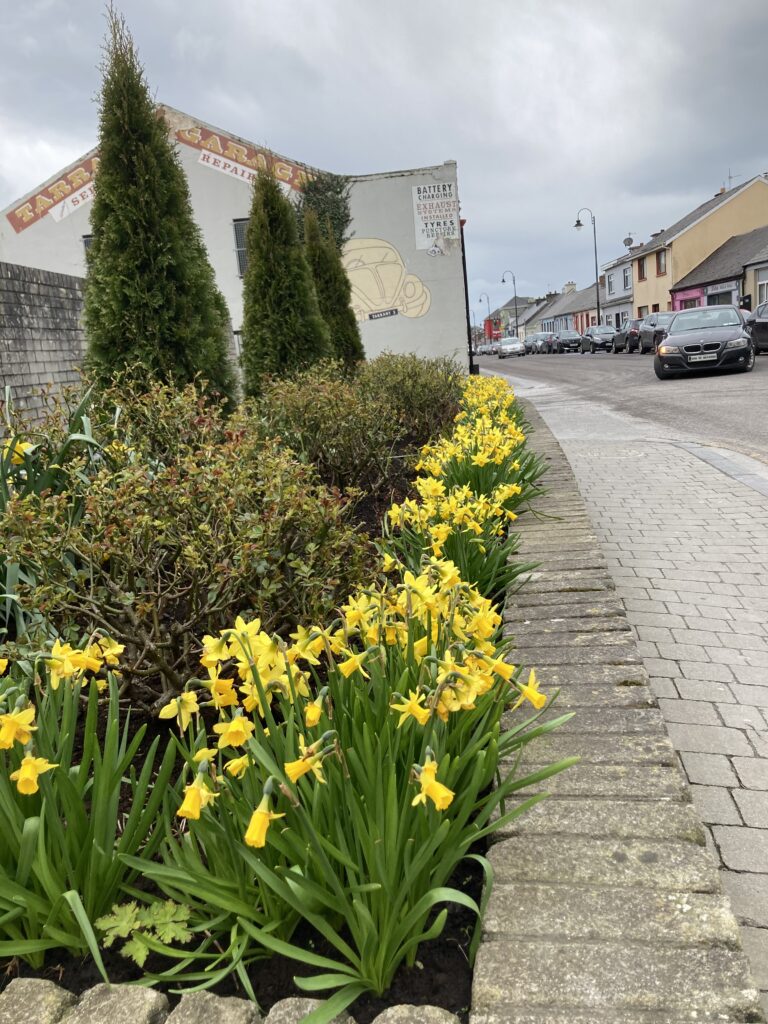 <<<<<<<<<<<
Nurse O'Donovan's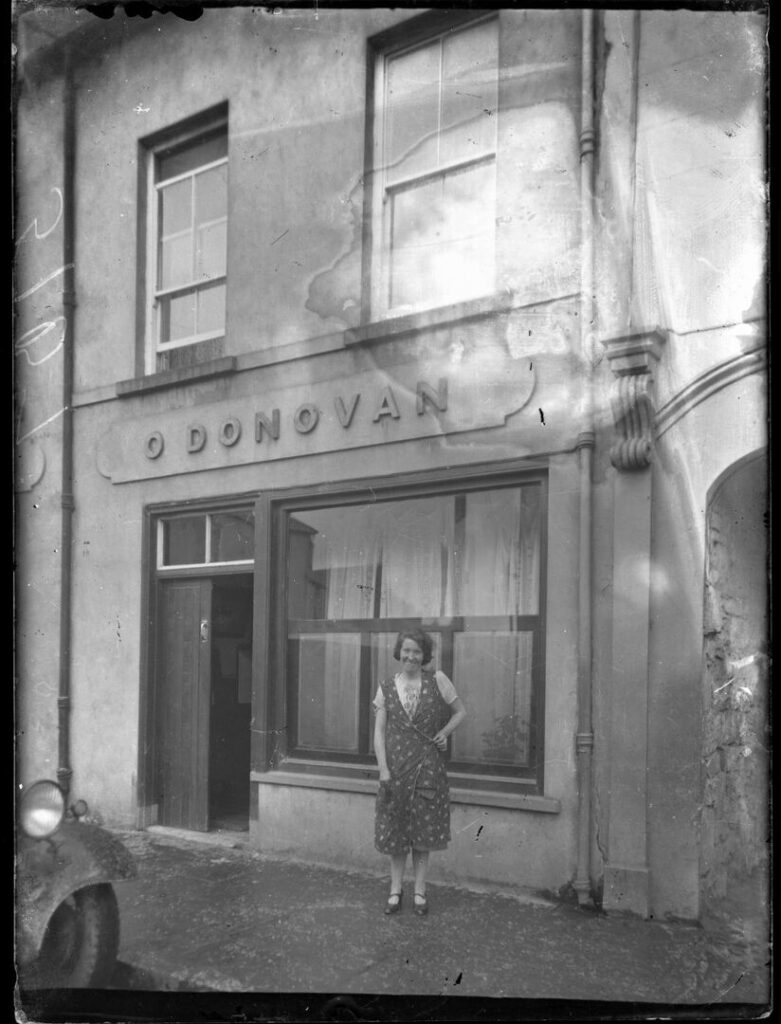 This is a private nursing home which was located on Church Street, Listowel.
The photo is in Tipperary Studies Photos of Munster
Once upon a time there were lots of private nursing homes in Listowel. Maybe someone in your family was born in one.
<<<<<<<<<
Old School
If you have someone in your house who felt frozen to death during the Covid restrictions, show them this from the schools' folklore collection of the 1930s. Sitting beside an open window and wearing a mask is small hardship by comparison with what our ancestors endured in schools like Derrindaff.
About sixty years ago there was an old school in Meenganare. It had a thatched roof and only one small window to let in light. The floor was an earthen one. In wet weather the roof let in the rain and it formed into pools under the children's feet. The seating accommodation consisted of long planks placed on two blocks of wood. There was only one teacher in this school Mr Purcell, a native of Cork. He lodged near the school. He was paid every Friday evening.
Irish and English were the only subjects taught, Irish was spoken by master and pupils. The teacher wrote on a large stone flag placed against a wall : the pupils wrote on slates.
Mr Purcell taught in that school from 1844 to 1879 . Told by Mrs Quill of Derrindaff.
<<<<<<<<<<<
Covered dining in Listowel Town Square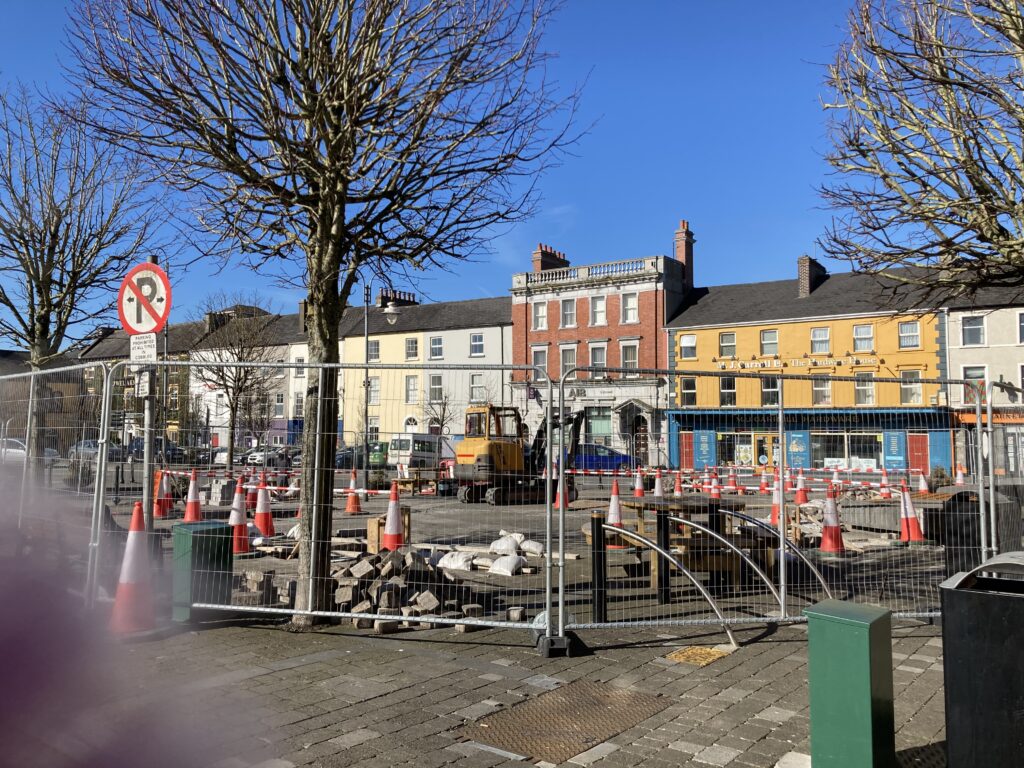 This is the scene in the Square. Work is underway to prepare for the erection of the canopies to cover our new dining and performance area.
Our returning emigrants won't recognise the place when they come home.
<<<<<<<<<
A Poem for our Times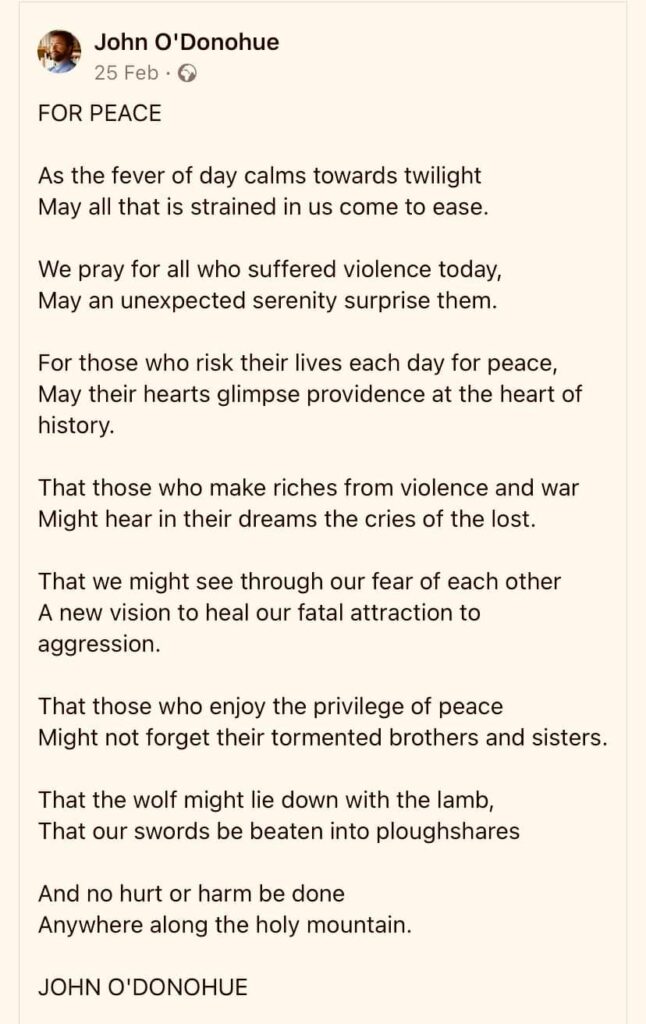 <<<<<<<<<<<
Something to Look Forward to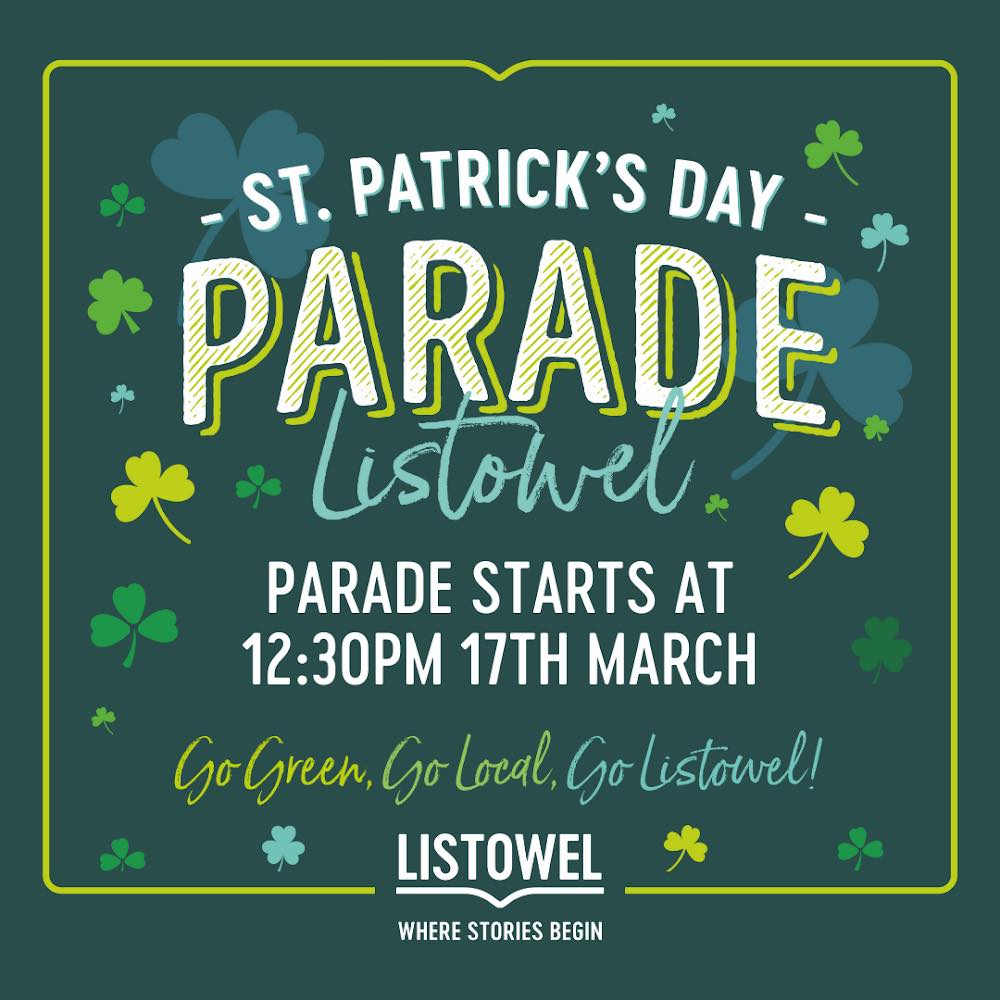 <<<<<<<<<<
A Worthwhile trip to Ballylongford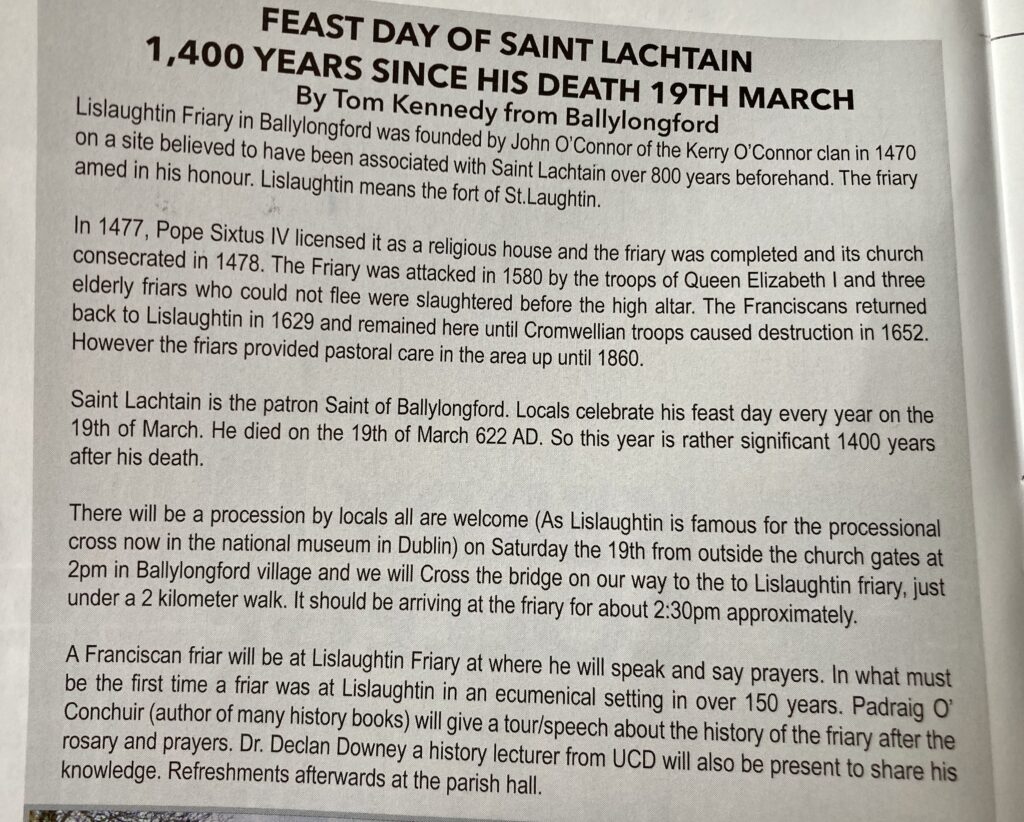 <<<<<<<<<<<