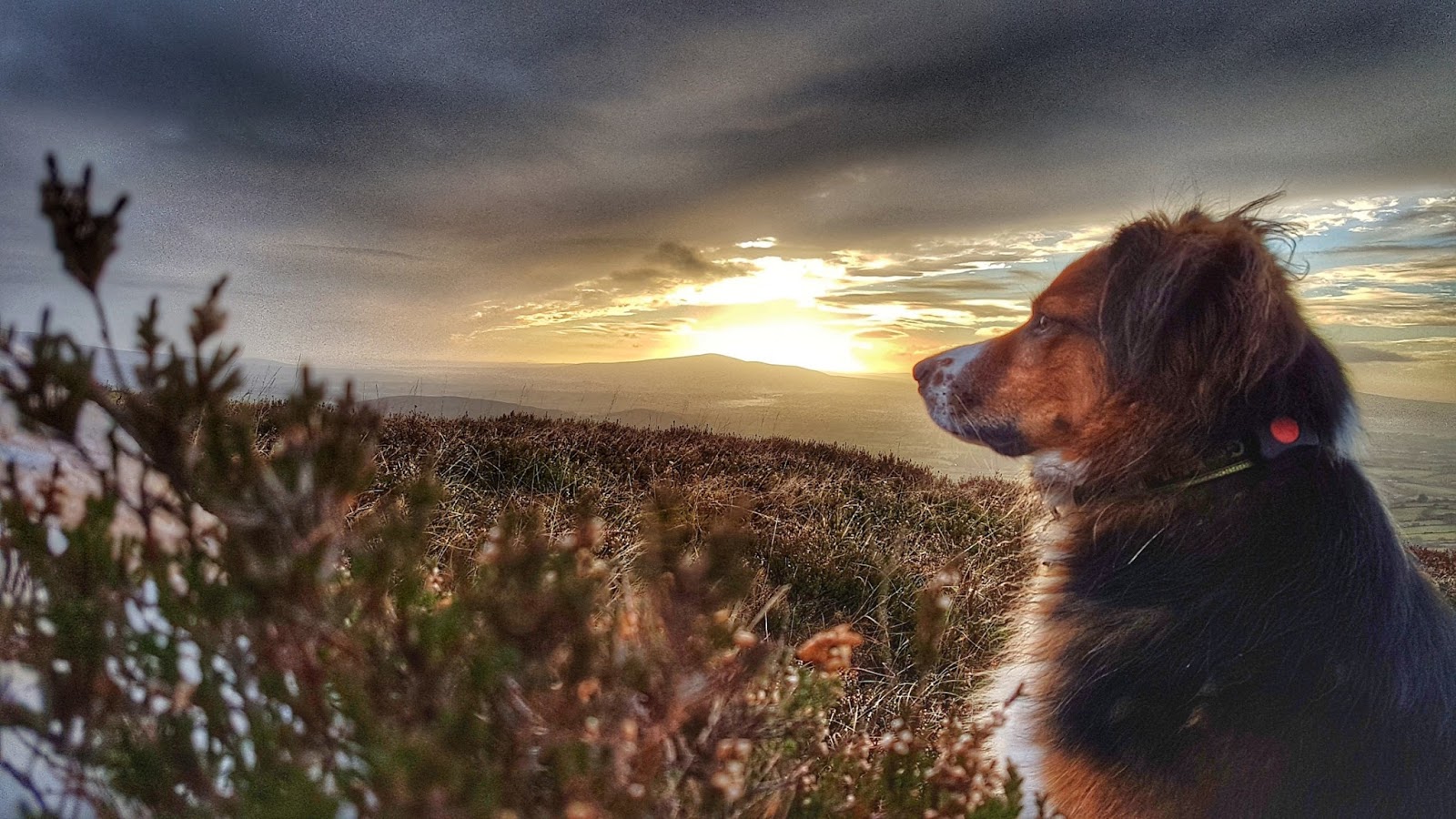 Top Oil hold a photograph competition every year in order to choose photos for their calendar. All of the photos are absolutely excellent and the calendar is always a treasure to keep. This year the above photo is the winning shot. The photographer is a someone called Walt Hollick and this is his dog.
<<<<<<<<


When you are old and grey by W.B. Yeats
Photo of W.B. Yeats in the National Archive
When you are old and grey and full of sleep,
And nodding by the fire, take down this book,
And slowly read, and dream of the soft look
Your eyes had once, and of their shadows deep;
How many loved your moments of glad grace,
And loved your beauty with love false or true,
But one man loved the pilgrim soul in you,
And loved the sorrows of your changing face;
And bending down beside the glowing bars,
Murmur, a little sadly, how Love fled
And paced upon the mountains overhead
And hid his face amid a crowd of stars.
<<<<<<<


The Dandy Lodge in Listowel Town Park


In response to a request, here is a little more on this curious little house that many who pass through the park wonder about.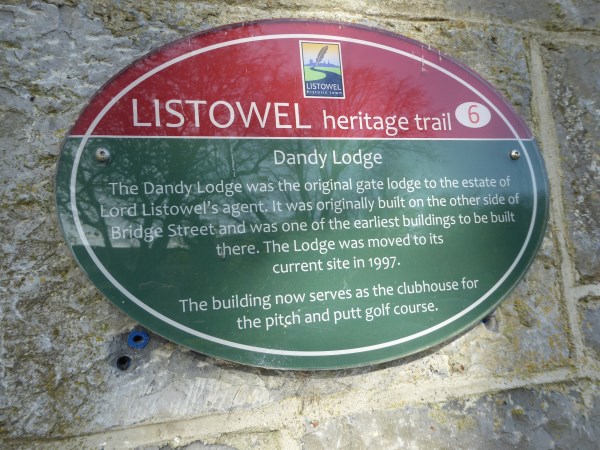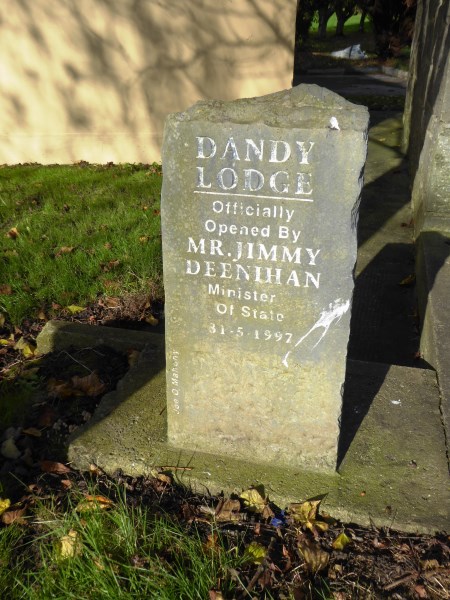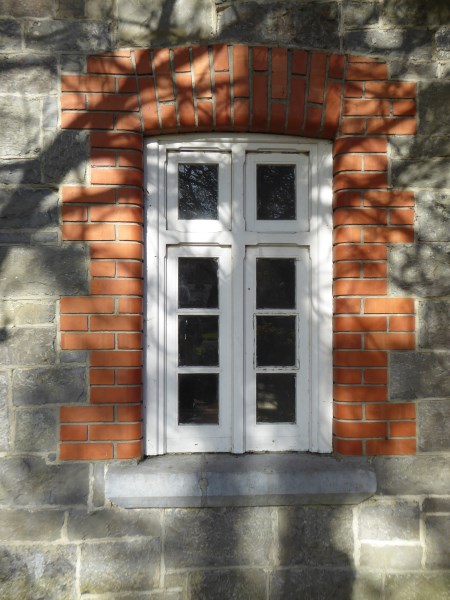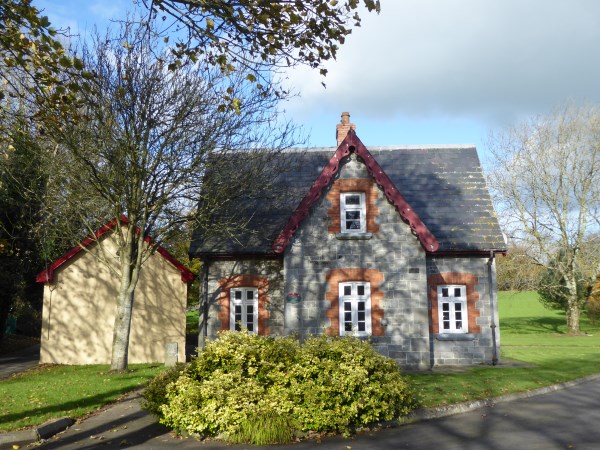 <<<<<<


This explains the long queues last Saturday
A record number of farmers – 525 in total – travelled to Listowel, Co. Kerry, with their hazardous waste last Saturday (November 4).
Speaking to AgriLand, the EPA's Shane Colgan stated that 200 would have been a good number at a collection; 300 would be very busy; but 525 was a record.
The resource efficiency manager added that 20t of engine oil and a full lorry of veterinary medicines were collected on the day.
According to the Environmental Protection Agency (EPA), there are three main reasons why farmers are keen to get rid of their waste. These include: safety; keeping the farmyard clean and tidy; and cross compliance.
Colgan continued to say that there are three drop-off points located at each collection centre – electrical, waste oil; and chemicals and medications – and most farmers tend to stop at all three points…….. (source: agriland.ie)
<<<<<<<<
Sad News from Foynes
When my grandchildren come to me for their Kerry holidays, I love to take them to local visitor attractions. This summer I ventured a bit further afield with Sean and Killian. We went to Foynes' Flying Boat Museum. It was one of our best days out. I am so sad to hear that it has been destroyed in this weekend's floods. I hope it can be restored but we will be without it for a while.
I'm reproducing a few of my photos from our day in the museum.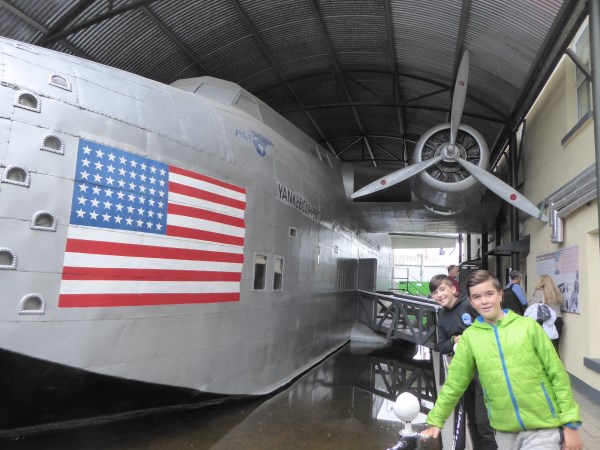 <<<<<<<<<
Lament for The Shop


We all knew of local shops that sold everything. They were the original "convenience shop" They often stood at a crossroads and they were a lifeline in the days when people only got to town once a week, if that. They are mostly gone now and with them a way of life.
Rte's Liveline recorded Seamus O'Rourke's lament for such a local institution. Please listen. Its a gem. Radio at its best.
<<<<<<<<<


Listowel Food Fair 2017….Food Trail Saturday November 11 2017
On Saturday November 11 2017 I took part in the food trail that has become part and parcel of Listowel Food Fair. I ate more than was good for me and I snapped a few photos along the way. I'll bring you the bulk of the photos later on but today I'll just tell you my highlight. It was eating home- made meat pies in Mike the Pies
Mike the Pies is a Listowel institution best known for music, comedy, sport, a memorable mannequin challenge and craic. Notice that there is no mention of food. That is because Mike the Pies does not serve food
BUT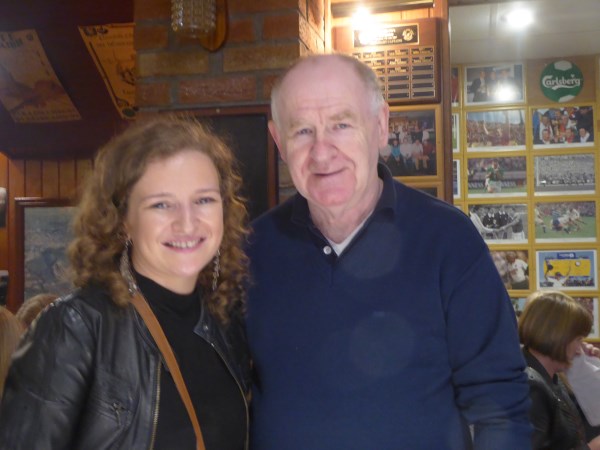 Colette O'Connor (on the left) who organised the Food Trail hit on a brilliant idea and the O'Connor family were up for the challenge.
Mike the Pie's got its name from the meat pies that were a speciality of this house and many many houses in town during Listowel Race Week. The story goes that many housewives knowing they would be very busy during race week made a batch of mutton pies in advance and the family ate them every day during the festival. Many Listowel families still eat these delicacies during the big week in September.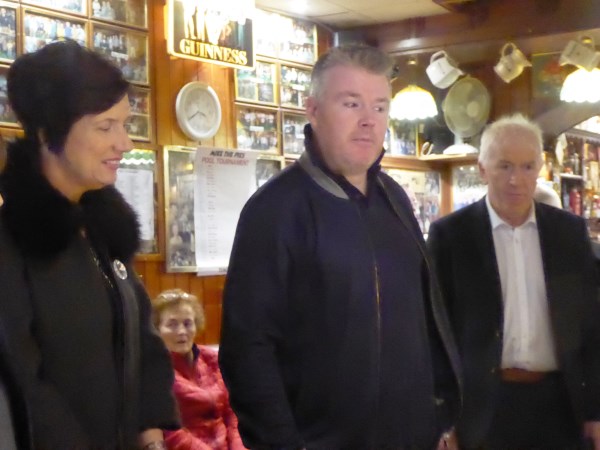 Aiden O'Connor (in the centre) our genial host told us the story of Kathy Buckley who lived next door to the pub and whose meat pies were legendary. Every housewife had her own recipe for her pies but the basic ingredients were the same, lots of really tender mutton cooked in a pastry case and served floating in the broth in which the mutton bones were boiled. Kathy went on to be a cook for three U.S. presidents. History doesn't relate if she served them mutton pies in the White House. Kathy lived in the days when cooks kept their recipes in their heads and she left behind none of the recipes that saw her headhunted for the White House kitchen.
But all of that is history. Back to Saturday, November 11 2017 and Aiden is faced with about 50 food trailers and a bar full of loyal customers to feed. He was ready for this as he is for every challenge. He had roped in the troops. The O'Connor women had spent the morning making pies and boiling bones and there was a bowl of meat pie and broth for everyone in the audience. This dish was mouth watering. This simple Listowel fare more than held its own with the haute cuisine we had sampled on the way.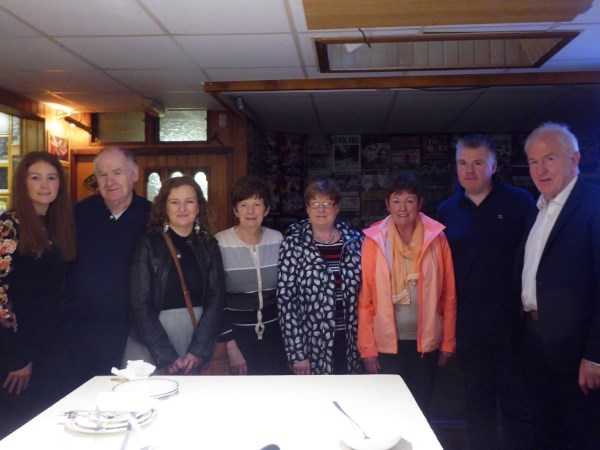 The O'Connor family with Jimmy Deenihan and Collette O'Connor, organisers of the Food Trail
I loved this stop on the trail because it combined good food with a warm welcome, history and a great sense of family. Well done all.