Weeshie Fogarthy drew our attention to this article in The Irish Times.
It makes interesting reading.
The wind that shook the Farney
October 11th, 2013
by Frank McNally
Source: The Irish Times
The Civil War has been on my mind for another reason
this week, because among the windfall of autumn books that have fluttered into
my mail-box lately is one called Forging a Kingdom: The GAA in Kerry 1884-1934.
Written by UCD academic Richard McElligott, it traces
the first 50 years of Kerry GAA as the formative period that established the
county's national dominance, at least in football. And of course the decade
after 1916 was pivotal to this development.
The commitment of Kerry players in those difficult times
is testified by the story of John Joe Sheehy's appearance in the 1924 Munster
final. Sheehy would have been an automatic starter at corner forward. But there
was a slight problem on this occasion in that, as a prominent anti-treaty
militant, he was still on the run.
Naturally, however, football took precedence. On the day
in question, he entered the Limerick venue as a spectator and, before throw-in,
emerged from the crowd, togged out, to take his place. It's almost needless to
add that Kerry won, after which Sheehy's warm-down routine was to disappear
back into the crowd and resume his fugitive status.
A year earlier, the same man had been among the first
arrivals at Ballyseedy after eight of his colleagues were massacred in the
single most notorious incident of the war. So not the least impressive thing
about the Limerick appearance was that it was facilitated by his team captain,
Con Brosnan, a Free State Army officer who arranged safe passage.
But the part of McElligott's book that most fascinates
me, for personal reasons, concerns a game six years later: the All-Ireland
Final of 1930 (by which time, incidentally, the now off-the-run Sheehy had
become Kerry captain).
This was the first and still, sad to say, only senior
(men's) All-Ireland final involving my own county, Monaghan. And although there
can't be many supporters left alive who witnessed it, the trauma has since
passed into folk memory, where it continues to be painful.
Whatever divisions lingered within Kerry football after
1923 had clearly resolved themselves by then. A uniting factor may have been
the death, on the eve of the match, of Dick Fitzgerald: a giant of Kerry GAA.
Indeed, his bereaved county men at first wanted the final called off, and when
it went ahead anyway, they probably needed no extra motivation.
But, as the book suggests, they had some. Kerry were
also by then perceived to be a predominantly republican outfit. The Monaghan
team, by contrast, "contained several officers in the Free State
Army". The northerners may also have been tainted by association with Gen
Eoin O'Duffy, then Garda commissioner and future Blueshirt.
Either way, Mc Elligott writes, "the match would
enter GAA folklore as the last battle of the Civil War". The result on the
scoreboard was bad enough – an 18-point win for Kerry: 3-11 to 0-2. But the
beating handed out by Sheehy and his men was not limited to goals and points.
Afterwards, Monaghan lodged an official complaint, both
about Kerry's "brutality" and the apparent bias of the referee, who
was said to have waved play on at one stage when the losing team had three
players down injured. At a central council meeting, the Ulster team's
representative likened the match to a "Spanish bull-fight".
To this day, a vague but collective memory in Monaghan
has it that, during the second half, an unnamed substitute refused to play when
asked, having become a conscientious objector. Despite which, the complaint was
thrown out.
That Kingdom side went on to complete a four-in-a-row,
although there was some retrospective corroboration of the complaints against
them when, before the 1932 final against Mayo, the referee was moved to enter
the Kerry dressing room beforehand and harangue them about their persistent
"blackguarding" (McElligott's word) of opposition players.
Monaghan, as I say, have not been back in a senior final
since. Maybe this is one potential area of closure that should be discussed at
the aforementioned Civil War conference in Athlone. In any case, the day-long
event will take place on November 23rd at Custume Barracks. Booking and other
details from midlandconference@gmail.com.
<<<<<<<
Did you ever do this?
Back in the 1960's there were no GHD's you know.
<<<<<<
Tar Abhaile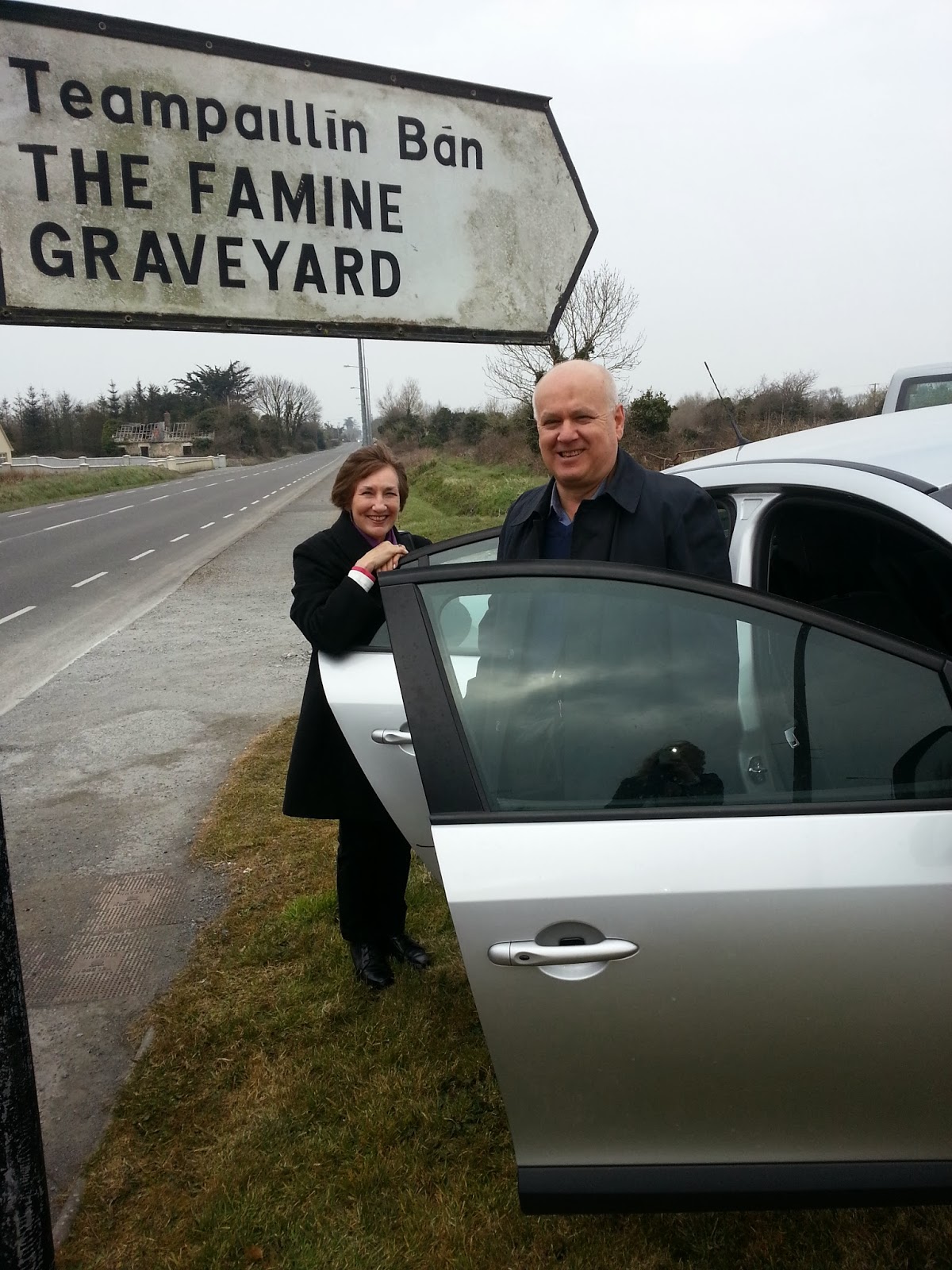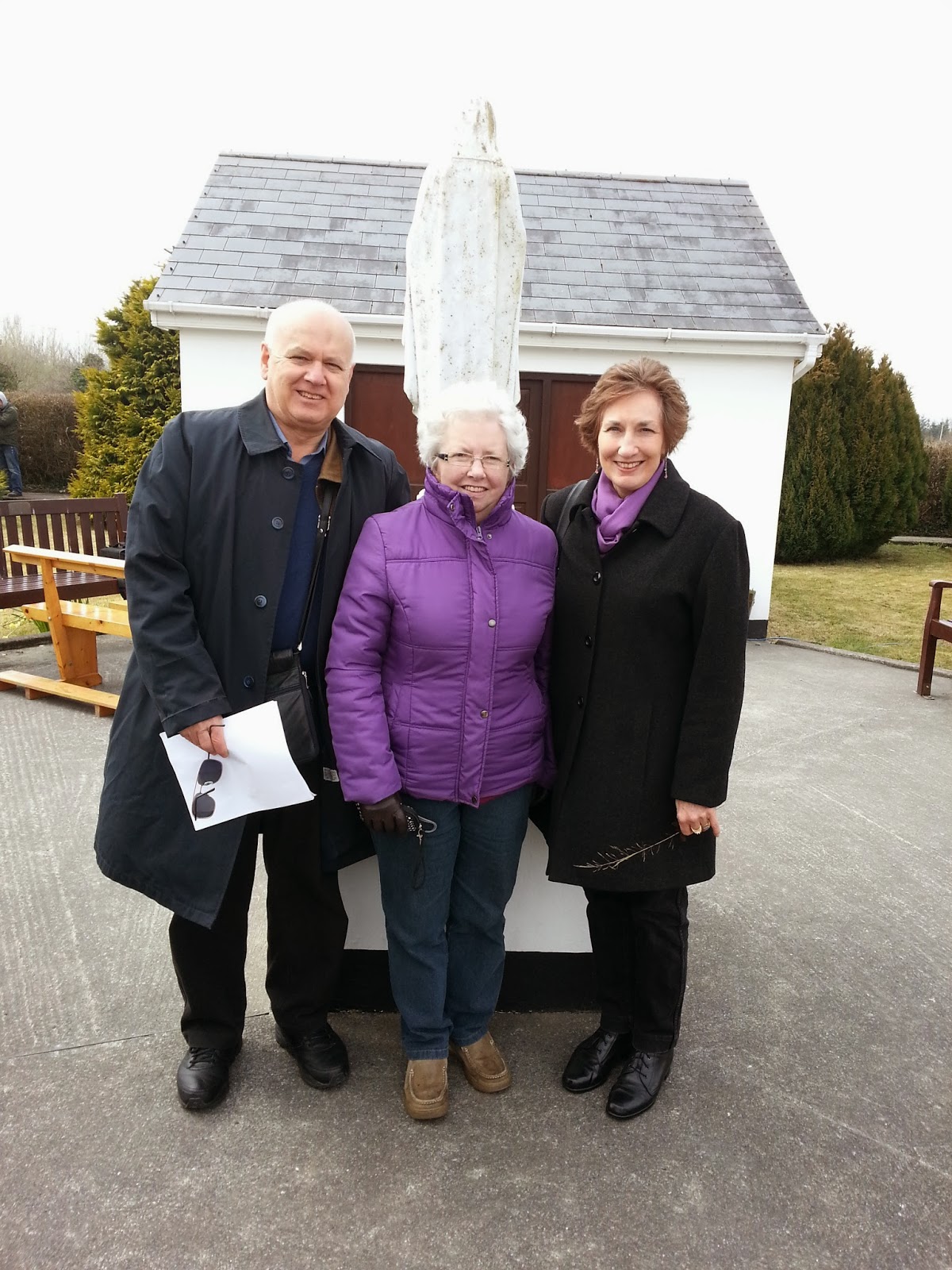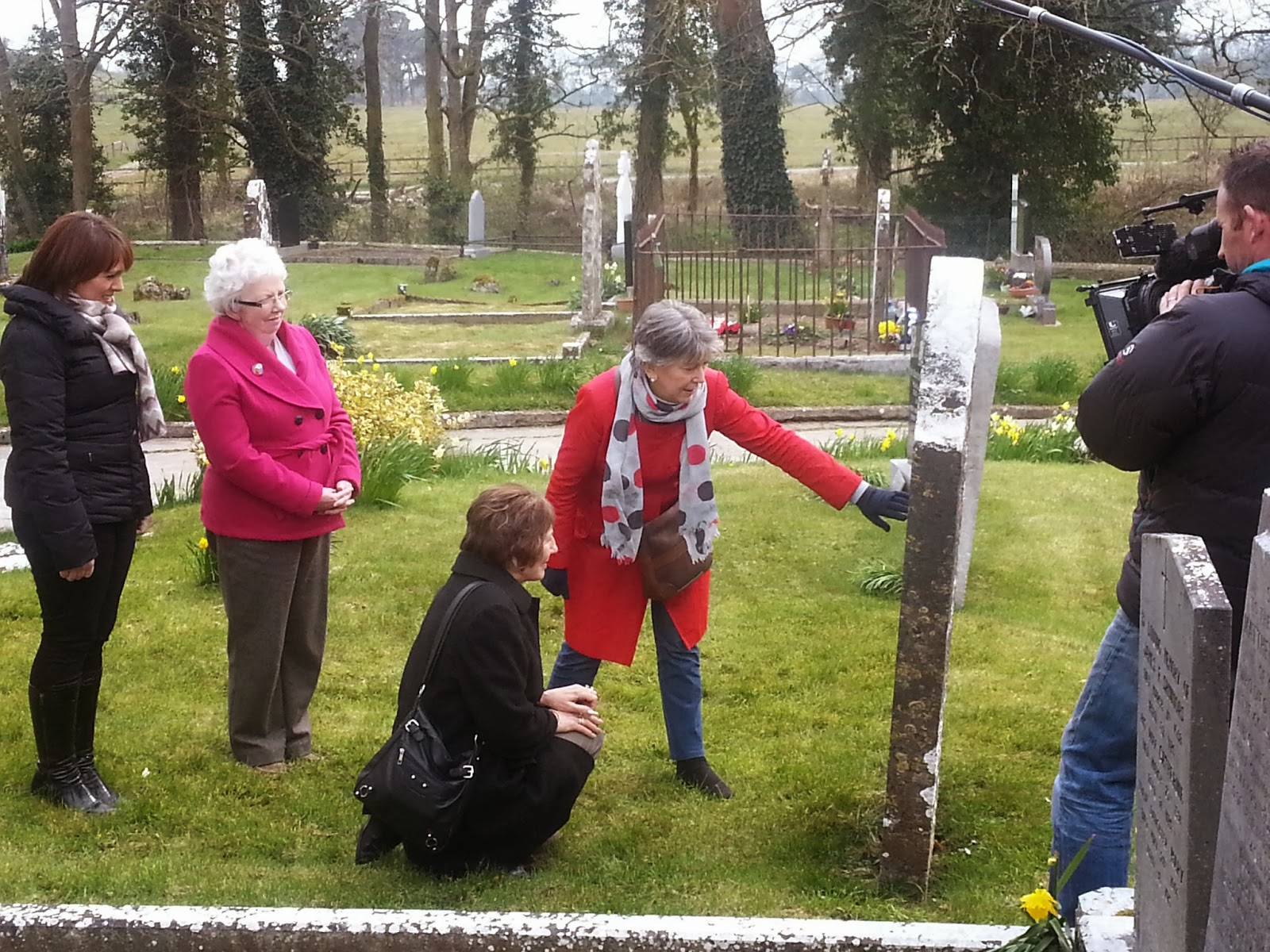 These photographs were sent to me by Red Pepper Productions. You have probably forgotten by now but back in the Spring, Kay Caball of My Kerry Ancestors and I, on behalf of NKRO made a Tv programme with Julie and Glyn Evans from Australia. The programme is to be broadcast on TG4 and will be called Tar Abhaile. Our programme will be the third in the series. I'll keep you posted.
<<<<<<
Lovely promotional video for Tralee here