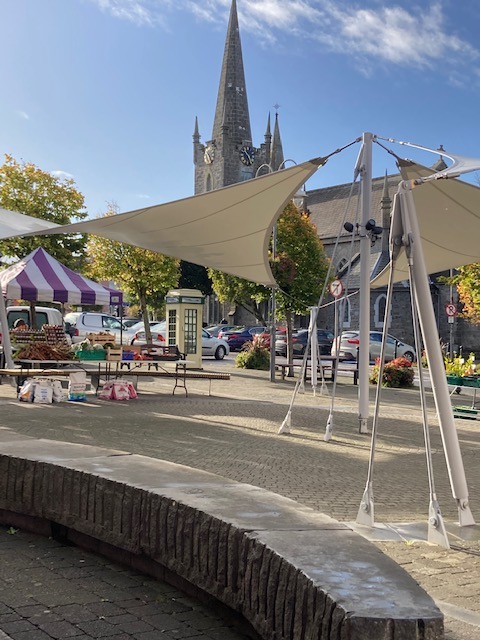 <<<<<<<<<<
More Photos from Coffee Morning for Listowel Hospice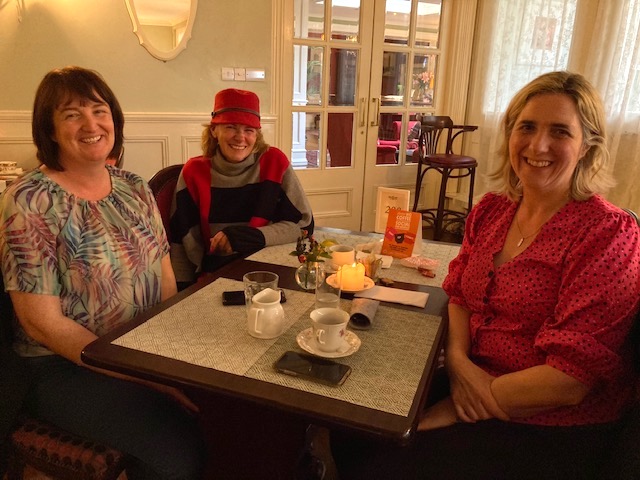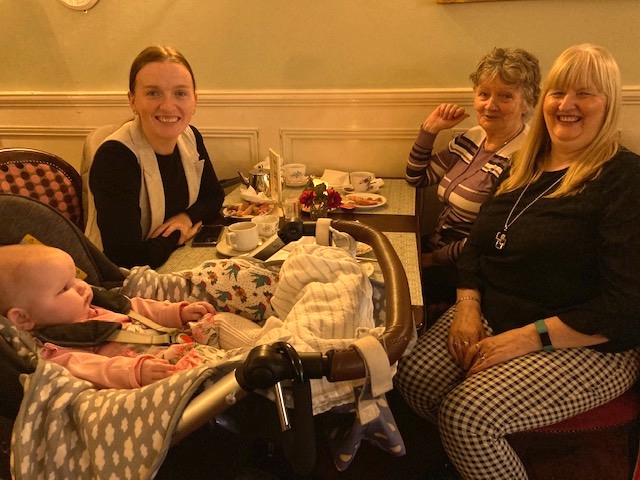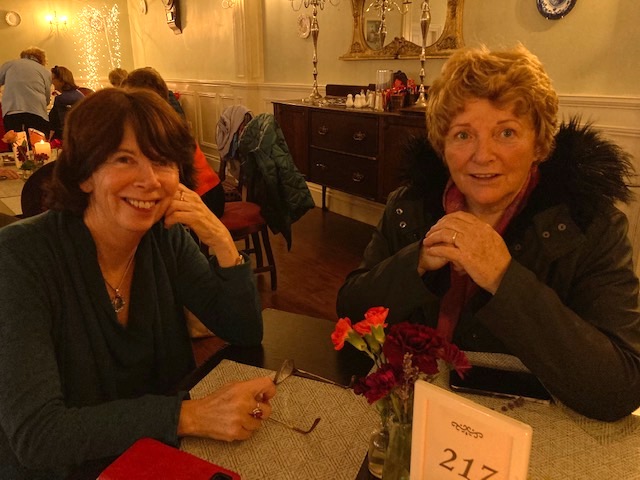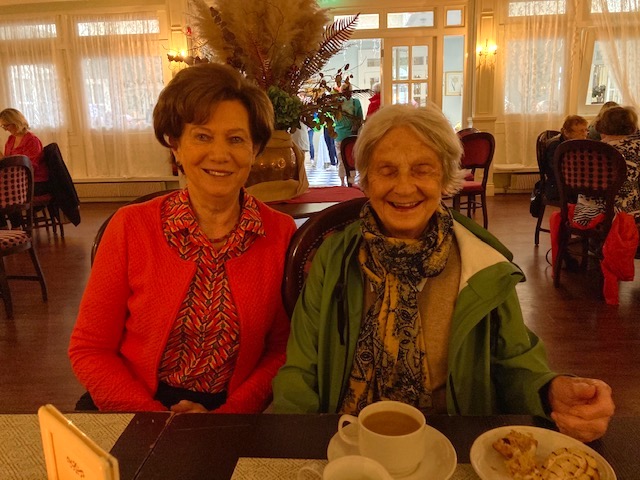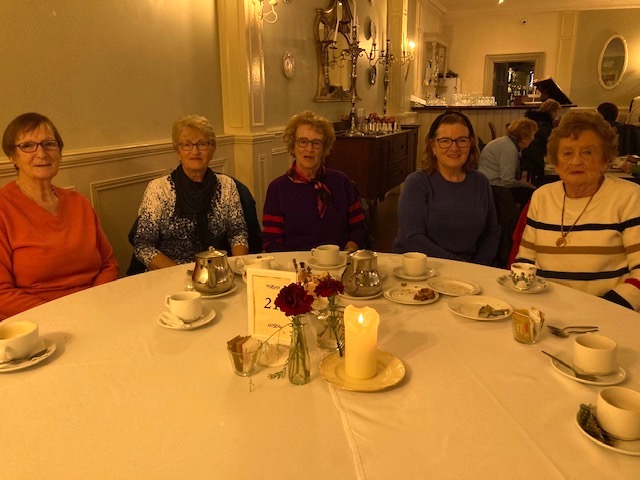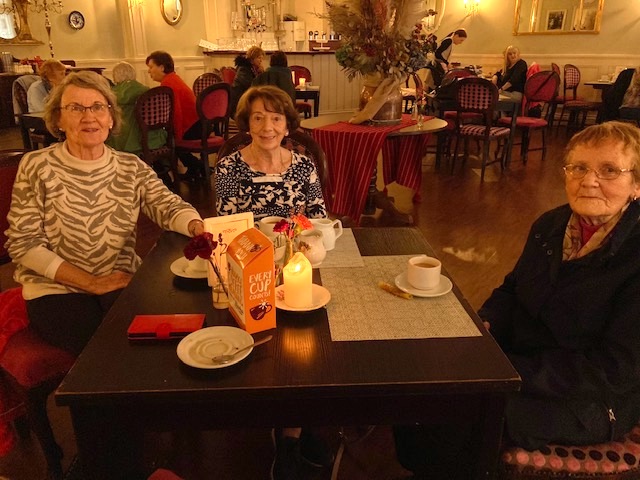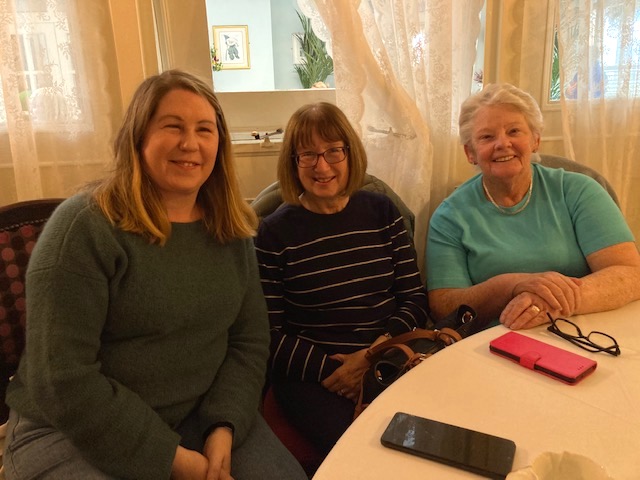 <<<<<<<<<
The Ghost Train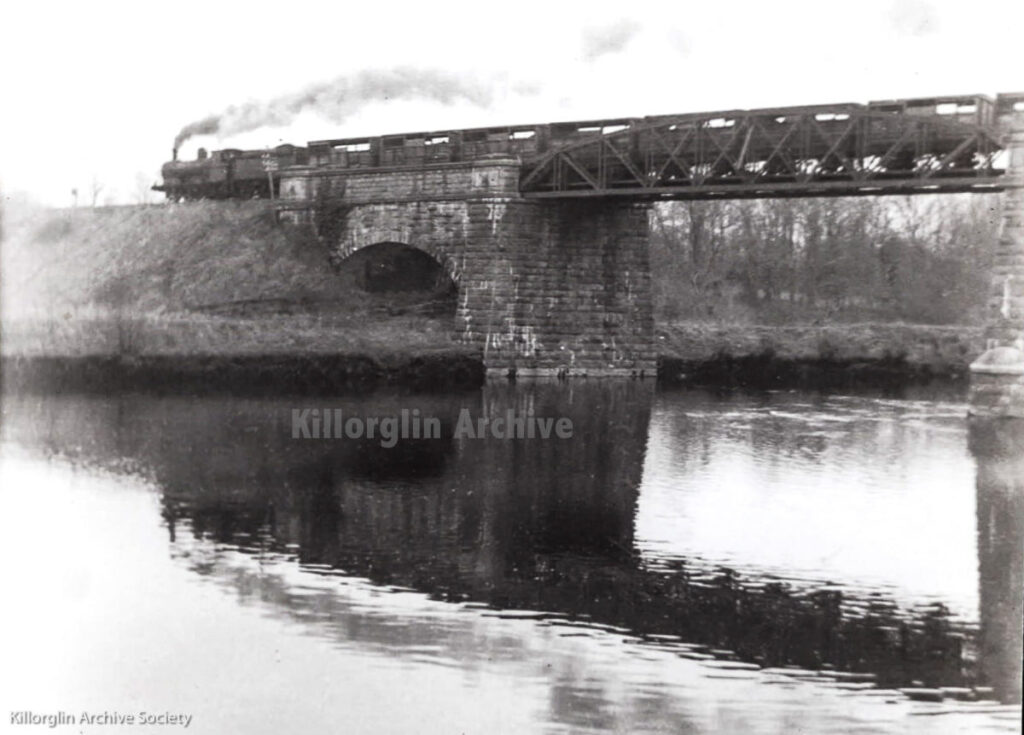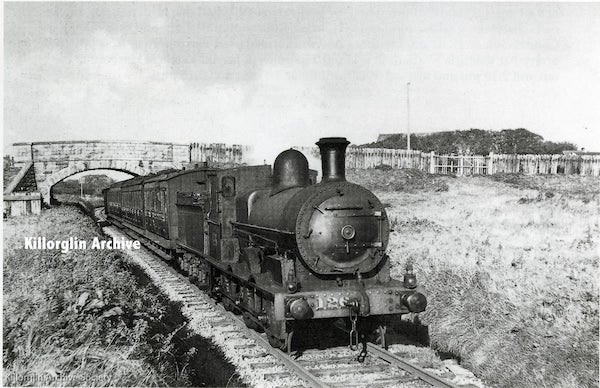 As fans of the Kerry team prepare to travel to Dublin this weekend, let us remember the famous Ghost Train that departed from Caherciveen, when t'was midnight by the clock, on the eve of All Ireland day. From the 1920's up until 1959 this was the way fans journeyed to Dublin for the match. The journey took about eight hours as the steam trains of that era travelled at a maximum of twenty five miles an hour plus the odd break down thrown in. Fans fortified themselves for this epic journey with bottles of Guinness, Nash's lemonade and buttered marietta biscuits for the children, crubeens and an assortment of sandwiches usually carried in shoe boxes to spare them from being crushed. Melodeons and mouth-organs were also carried on board. Good singers and reciters were in constant demand to while away the hours. Decks of cards for the game of 'Thirty Wan' which went on in every carriage. The Ghost Train got its name from the fact that it travelled through the night but also because of the low lighting in the carriages which made people look ghost like to those looking in, as it made its way through the country. Another reason was the eerie and lonesome sound of the whistle from the train. This of course woke every barking dog along the way. Caherciveen's renowned poet, Sigerson Clifford immortalised this epic return journey in his poem 'The Ghost Train for Croke Park'. The Journalist, Con Houlihan, sized up this famous outing, which was the longest train journey in Ireland in its time when he said it was, 'Puck Fair on Wheels'.
From the Killorglin Archive
<<<<<<<<<<<
The Longed For Day arrived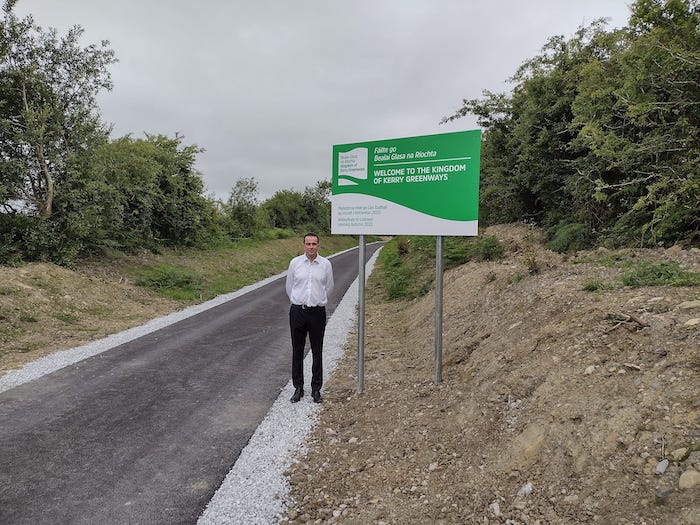 Jimmy Moloney one of the many campaigners for this facility shared a photo of Facebook to welcome the opening of our stretch of this great amenity.
<<<<<<<<<<<
A Few More from Ladies' Day 2022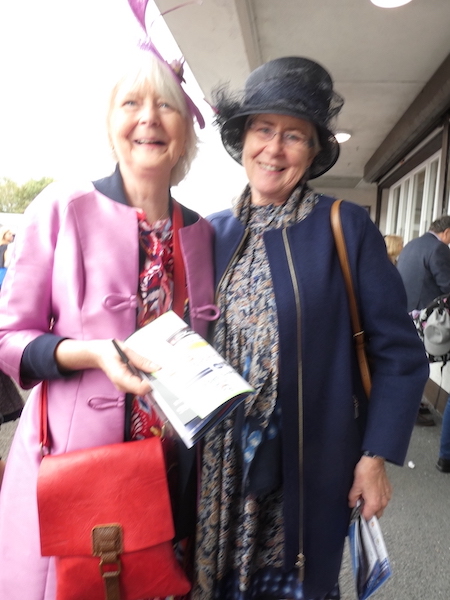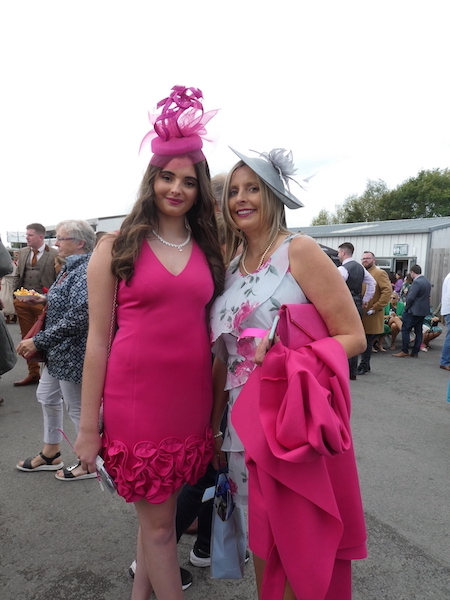 <<<<<<<<<<<