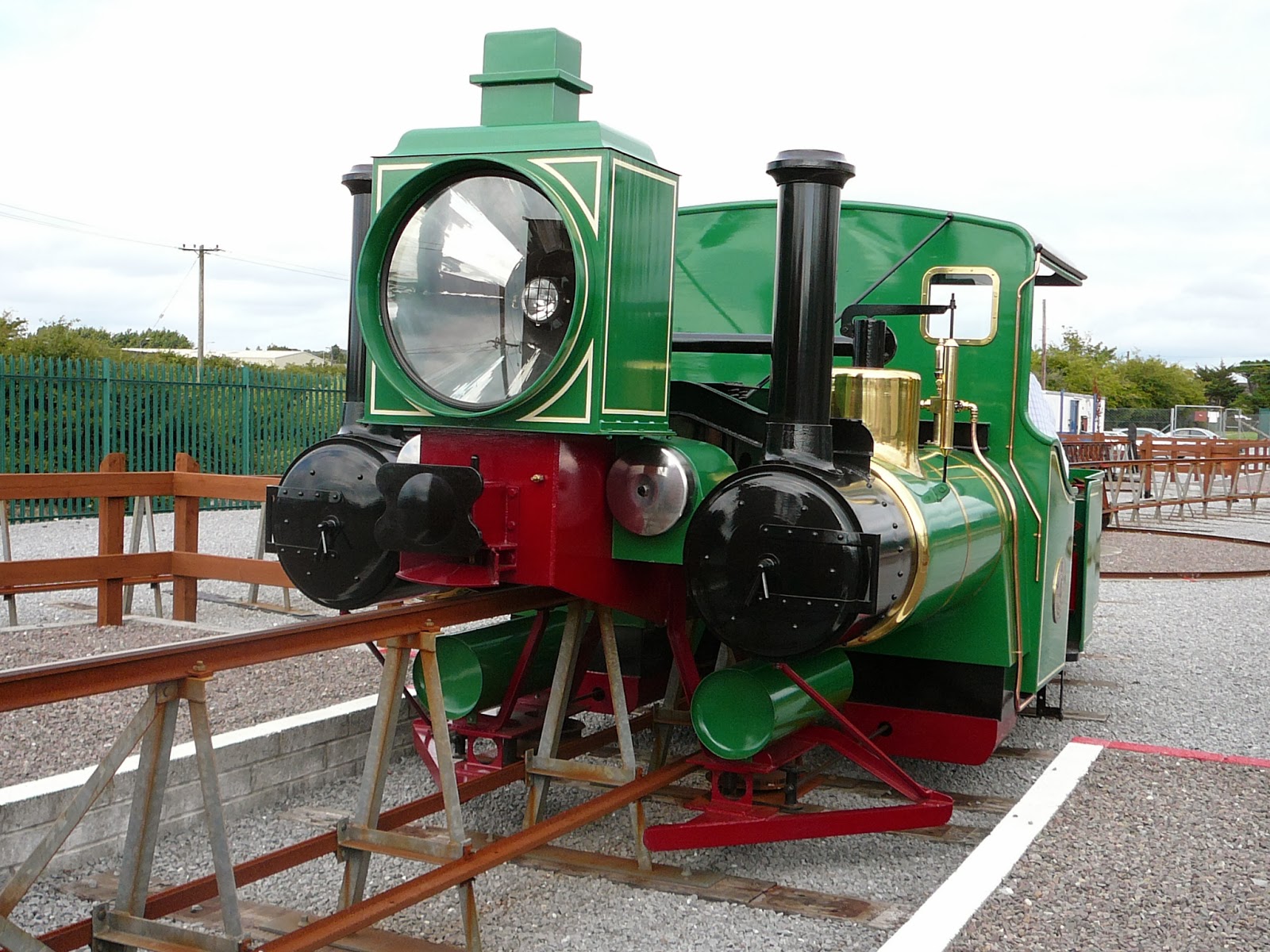 The Song of The Lartigue
This song (according to information recorded from Moss
Hannon by Fr. Anthony Gaughan) was
written by James Leslie. He was a
comedian with the Charles and Leslie Company which ran a cinema in Listowel
during WW1.
Of railways let anyone speak,
Of The Grand Trunk or Western Union,
Sure there isn't one like The Lartigue,
That runs into famed Ballybunion.
It's built on a plan of its own,
And they say 'twas invented in France, Sir,
But, however the truth isn't known
Which leaves us to make out the answer.
Oh, 'tis nice to jump into a car,
When Jack Reidy is driving the train, sir,
But be careful you stop where you are,
And maybe you wont fall out against her.
Then Paddy Boyle comes on the way,
For a taste of a chat with the neighbours,
And if you ask him how long she will stay,
"Til the old engine's done cutting queer capers."
The old train's held together with rope,
And the tackling they say, wont endure, sir,
Sure they balance the people with soap
And sometime with bags of manure, sir.
If you travelled it once in your life,
Though for six months before you were seedy,
And come back the next year with your wife,
You'll be welcomed again by Con Reidy.
Refrain
There's only one wheel on the line,
And the track, like the story is single,
Sure there isn't a railway so fine,
Not excepting the Tralee and Dingle
Listowel's legendary monorail has many stories and anecdotes recorded about it. Fr. Gaughan has one in Listowel and Its Vicinity. An upright piano was consigned to Ballybunion. To balance it, 2 calves were taken in the opposite car. When the train reached Ballybunion, the piano was unloaded and one of the calves was taken across to the other side in its place to balance the cargo.
There is a phenomenon in Irish called, 'tionlacan na n-óinsí" where a woman conveys her visitor home only to realize that she needs someone to convey her back to her house and so the visitor has to return again and the process starts over again. Such a tale is told of a man who bought a cow at Listowel Fair and borrowed another to balance her on the way home to Ballybunion on the monorail. But in order to bring the Listowel cow back he had to borrow another to balance her. This story is highly unlikely but it makes a good Lartigue story.
<<<<<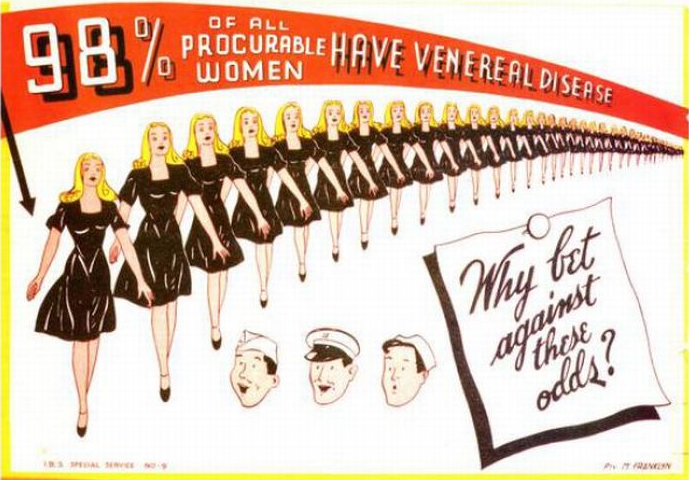 WW2 poster issues a health warning to the forces. I found the photo on a Twitter feed from "Limerick 1914"
<<<<<<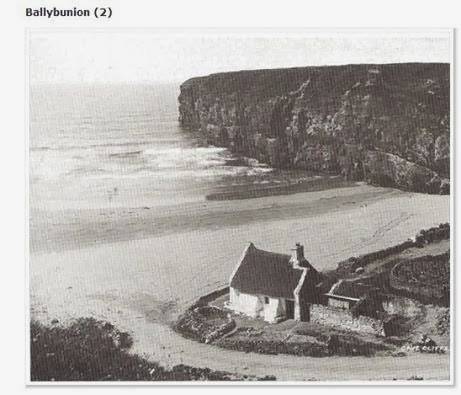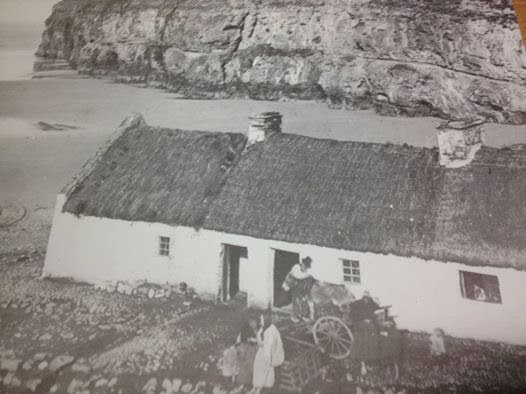 These 2 old photos of Ballybunion were taken approximately 30 years apart.
<<<<<<<
Kay Caball does a great job on her Find my Kerry Ancestors site. Her recent blogpost on gaps in the baptismal records is well worth a read for family historians.
http://mykerryancestors.com/frusteration-baptismal-registers/
<<<<<<<
Meanwhile on the other side of the world…….


Julie Evans wrote this in her recent email.
Last night Glyn and I went to the Open Air Cinema on Sydney Harbour. It operates through the summer with about 2000 seats. An area of Harbour foreshore at Mrs Macquarie's Point, adjacent to the Royal Botanic Gardens, is set up with tables to eat and drink and cinema seating. The screen is actually on pylons in the Harbour and rises from a horizontal position just before the movie starts.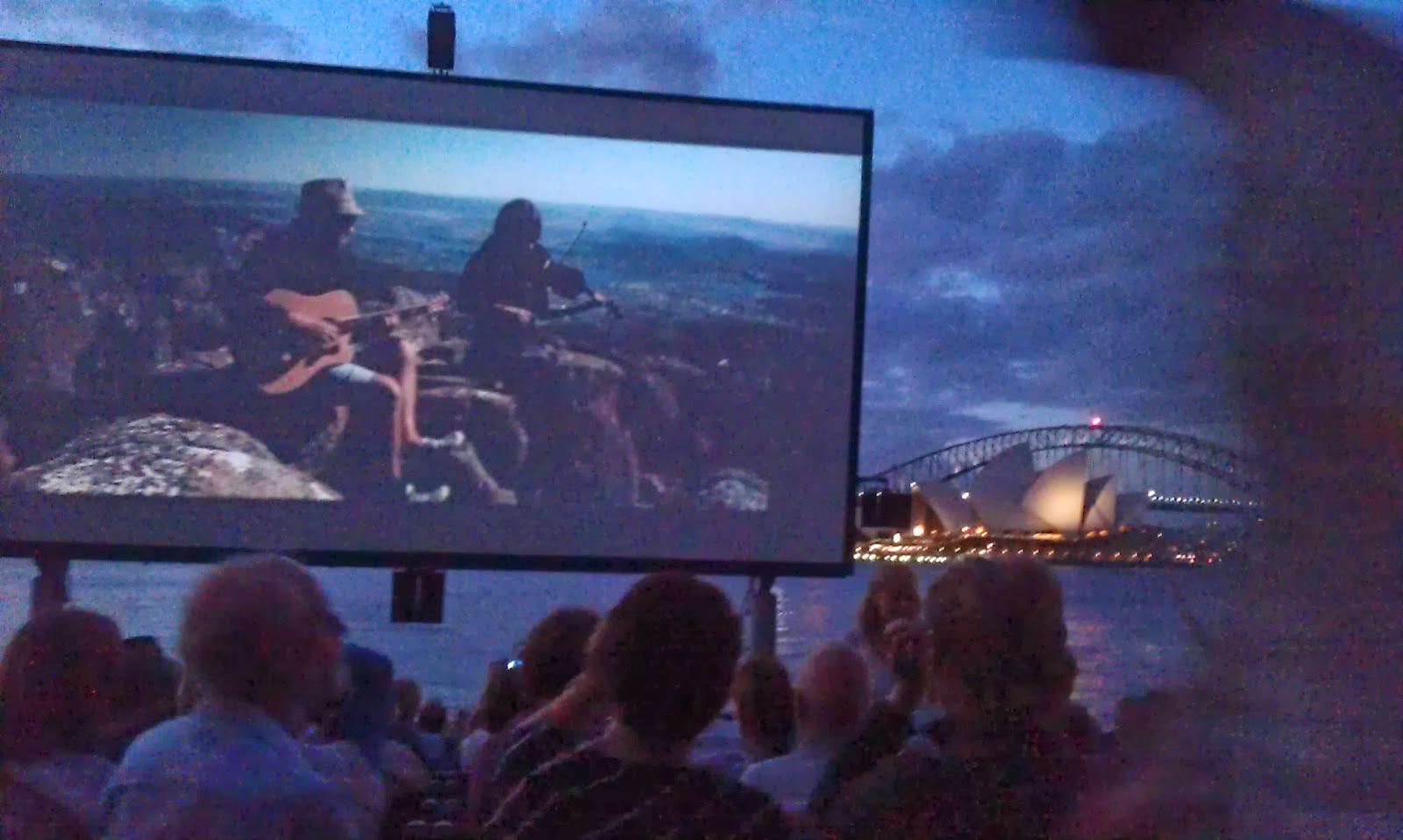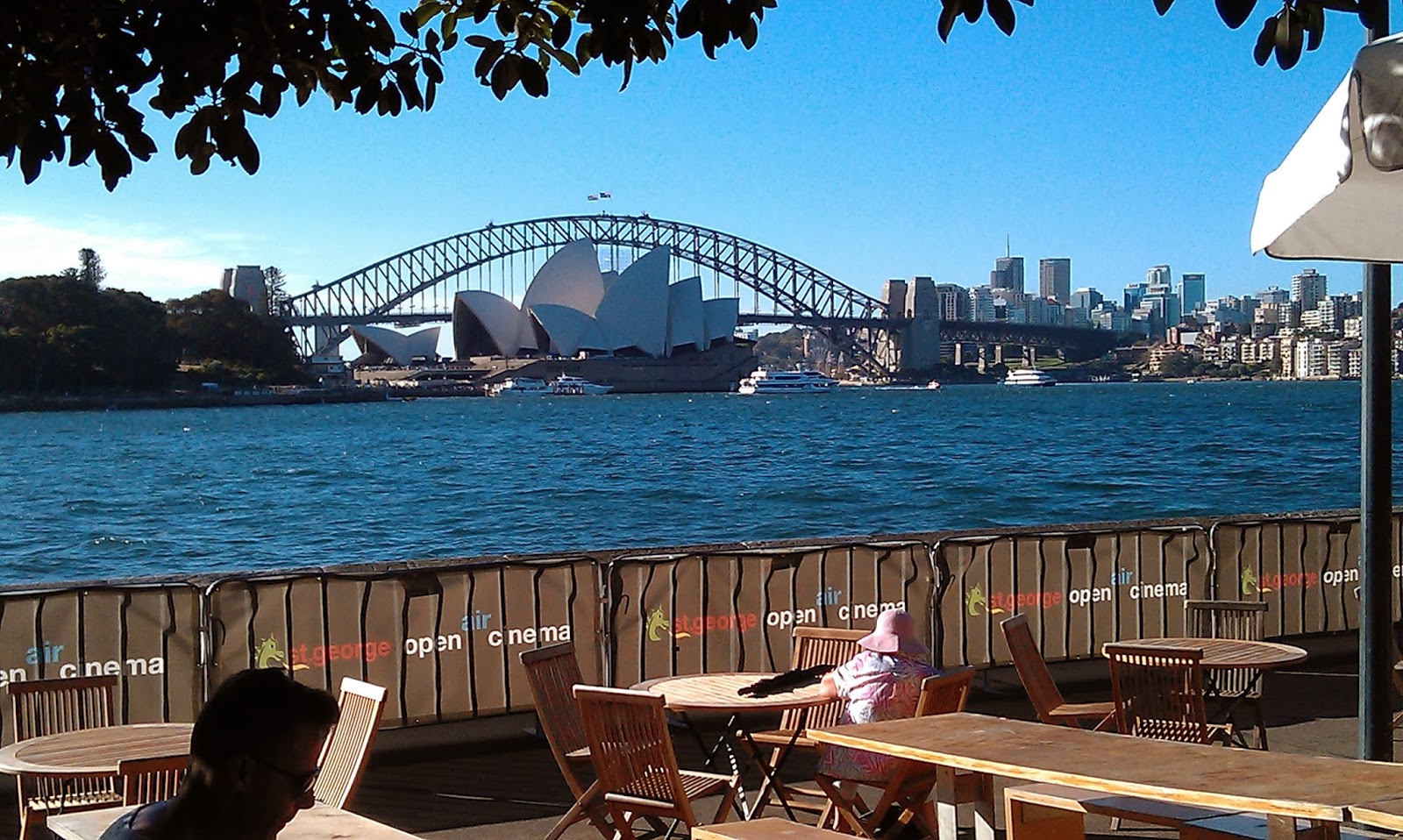 Doesn't it sound like a great idea for a very different night out?
>>>>>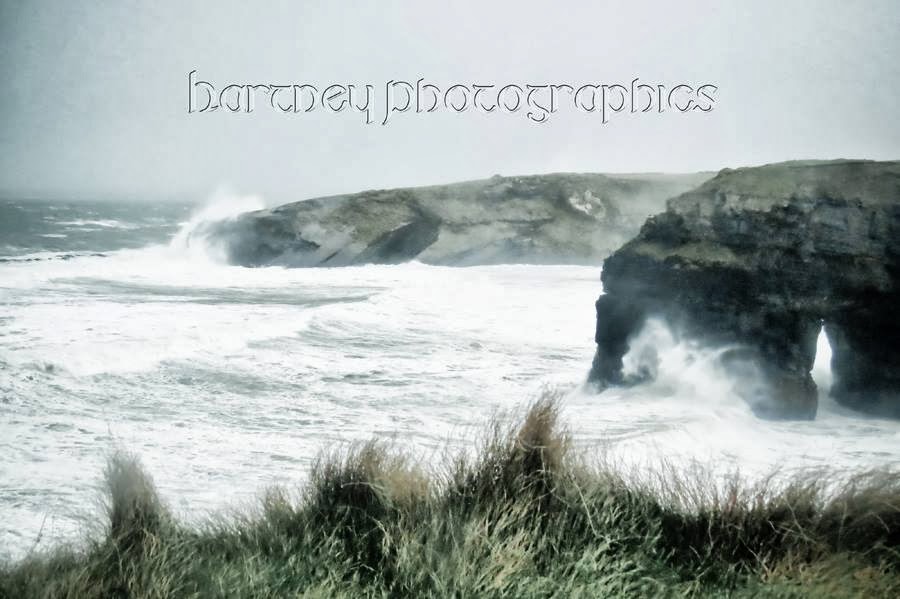 Hartney photographers photos of Ballybunion give you an idea of how wild it's been around these parts in the past while.
Flood damage has closed Listowel Family Resource Centre.