Heather at Bromore Cliffs, Ballybunion, Co. Kerry, June 2015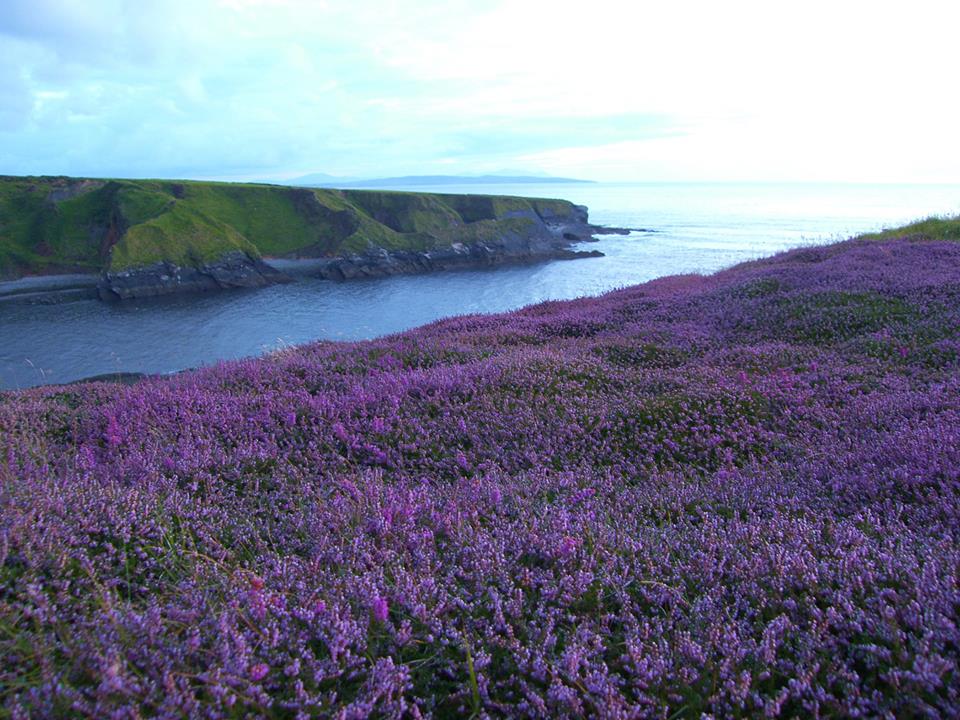 Photo: Bromore Cliffs
<<<<<<<<<<<
A Writers' Week Walking Tour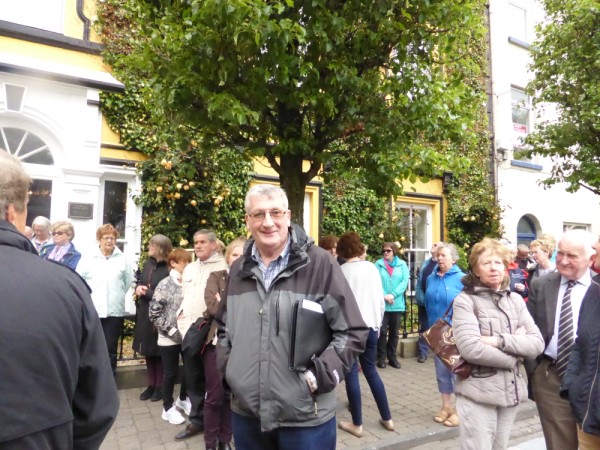 Vincent Carmody organizes a programme of walking tours every year at Writers' Week. For many people these are among the high points of the festival and such is the reputation of the walks that it is now getting difficult to cope with the big numbers of people wanting to follow.
Last year's river walk with Owen MacMahon was so talked about that this year I resolved not to miss it. So here I was (with my camera) at The Listowel Arms on Saturday morning May 28 2015 ready for a treat. I got it.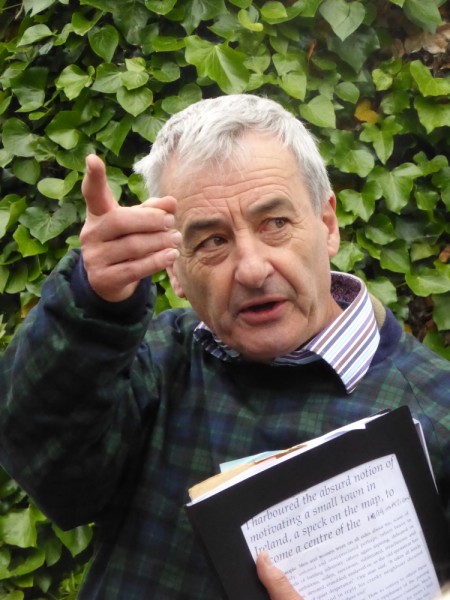 Owen MacMahon was our guide. Along the way he sang his late brother, Gary's, songs, he read from his father's works and he told anecdote after anecdote to the delight of his enthralled audience.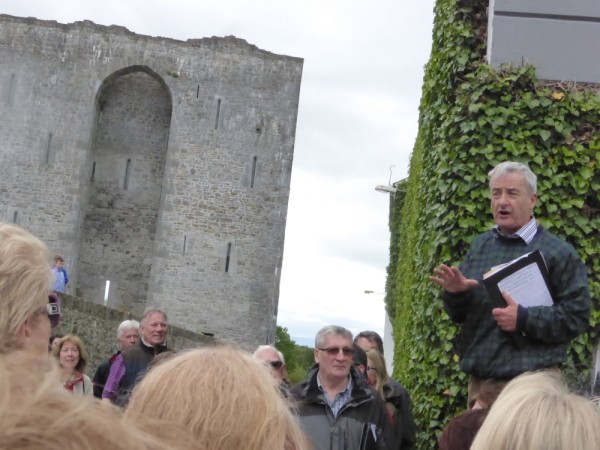 Our first stop was at Listowel castle. He told us a bit about the history of the castle and the famous siege.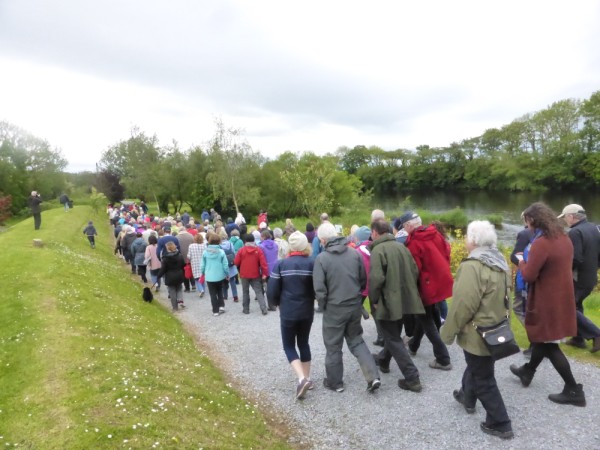 We headed off for our walk along the banks of The Feale. We heard of a time when the river was teeming with fish and Owen's late uncle, Bubs, liked nothing better than to slip away from his home and surgery on Market Street for a few hours fishing.
We learned that when the pontoon bridge linking the town with the racecourse collapsed into the Feale, the people who fell in were compensated with a new trousers. One man got two.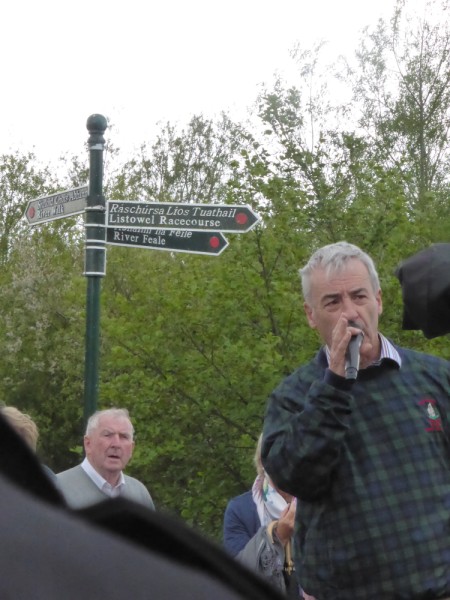 Owen telling another amusing tale of judges, courts of law and drinking.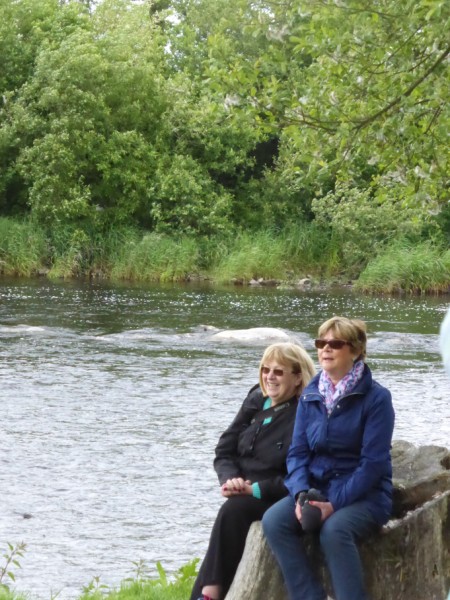 Some people found a picturesque place to sit and listen.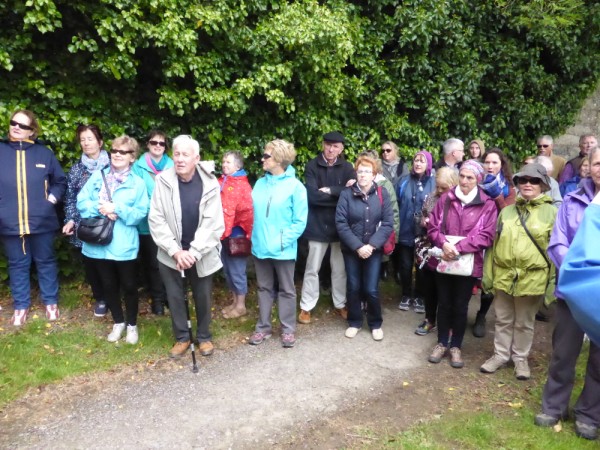 Walkers hung on every word.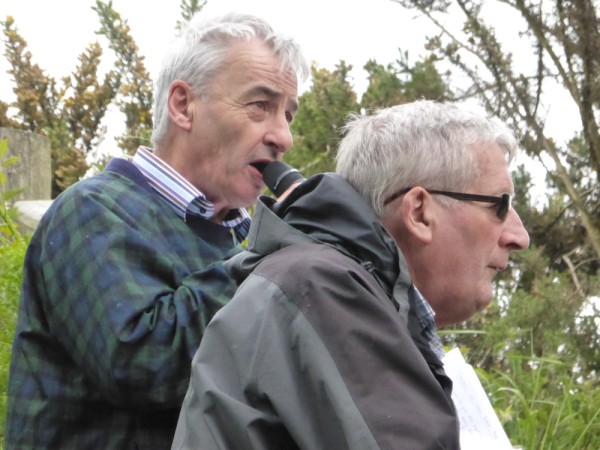 Owen and Vincent seemed to have identified appropriate perches along the way so we could see as well as hear them.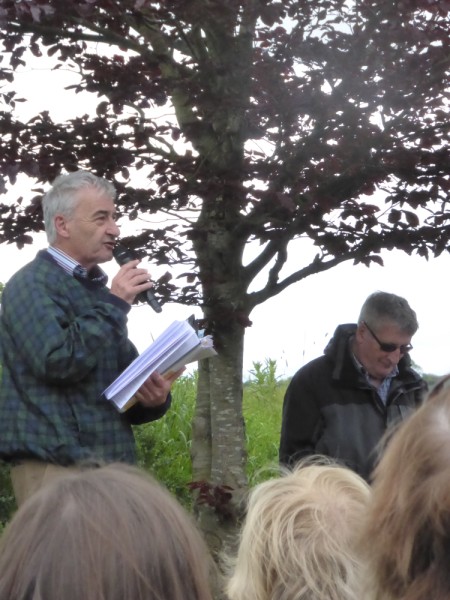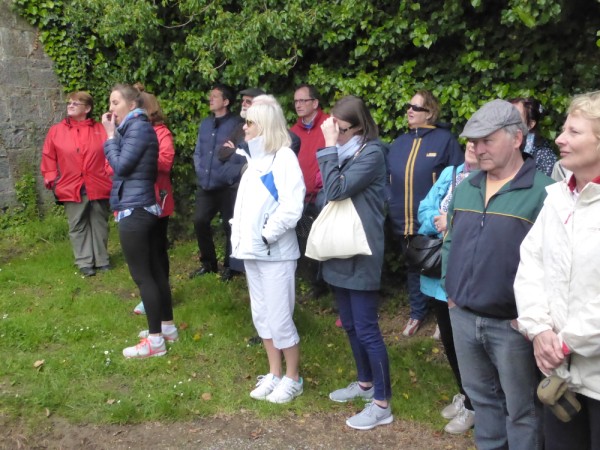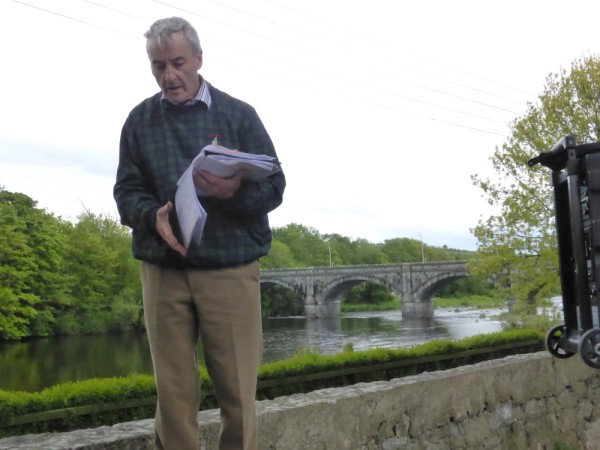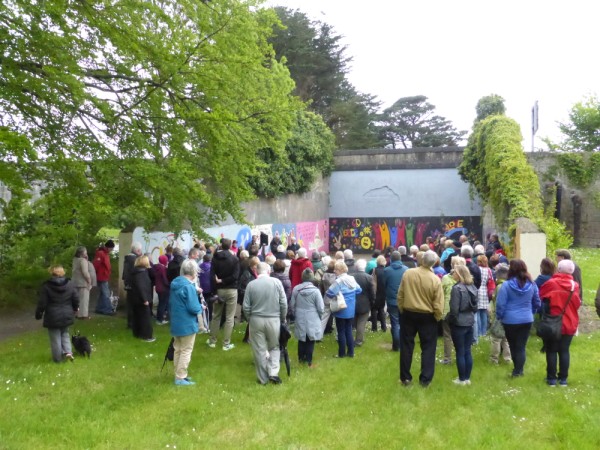 We stopped at the ball alley for another rann or two of a song.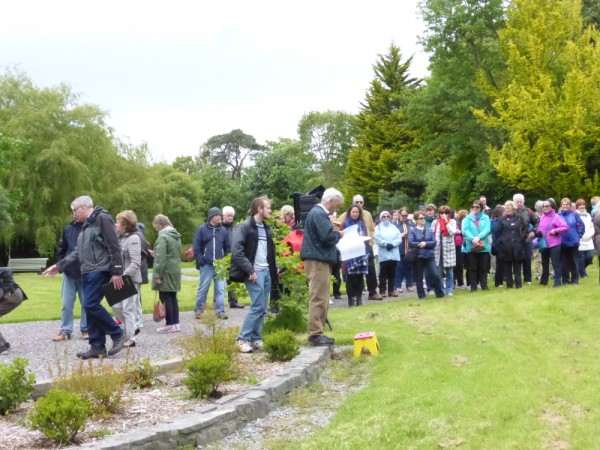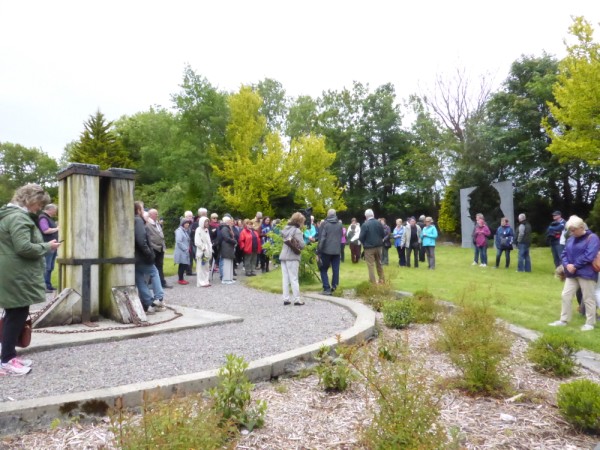 At the Garden of Europe we listened amid reminders of Europe's darkest hour. The tour finished in the nearby graveyard where many of the people remembered along the way in so many anecdotes are buried. There were a few more footballing stories and a song or two before we dispersed, having made a great start to a memorable Writers' Week Saturday. This Saturday was to end for me with a trip to Listowel Community Centre to see Graham Norton.
<<<<<<<
Only in Kerry
Some well known local people pick the winning tickets from a very valuable 'hat" in Brosnan's Bar at the charity fundraiser on Friday Night. Photos by John Kelliher.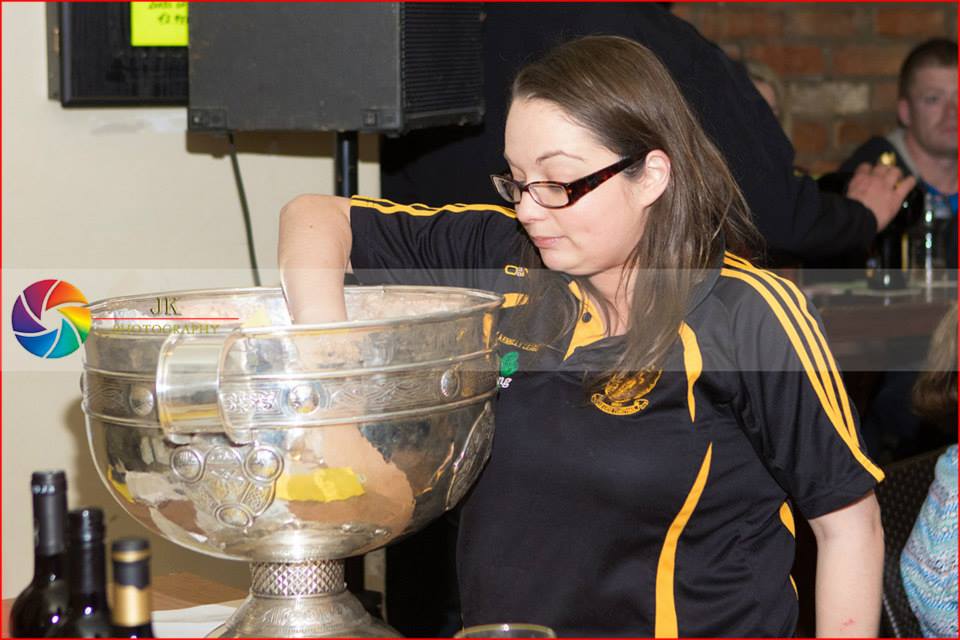 Norah Browne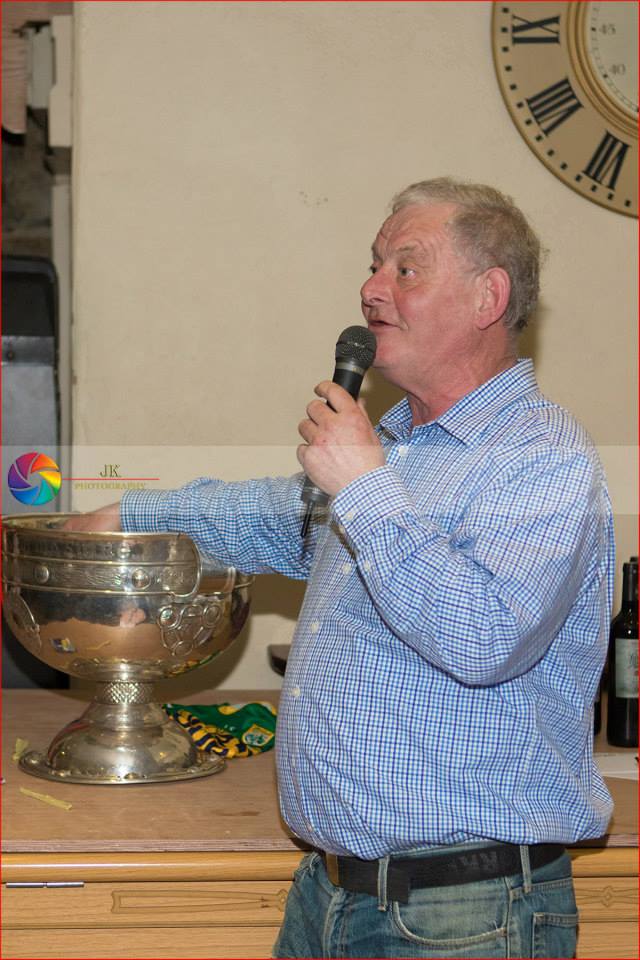 Sean Moriarty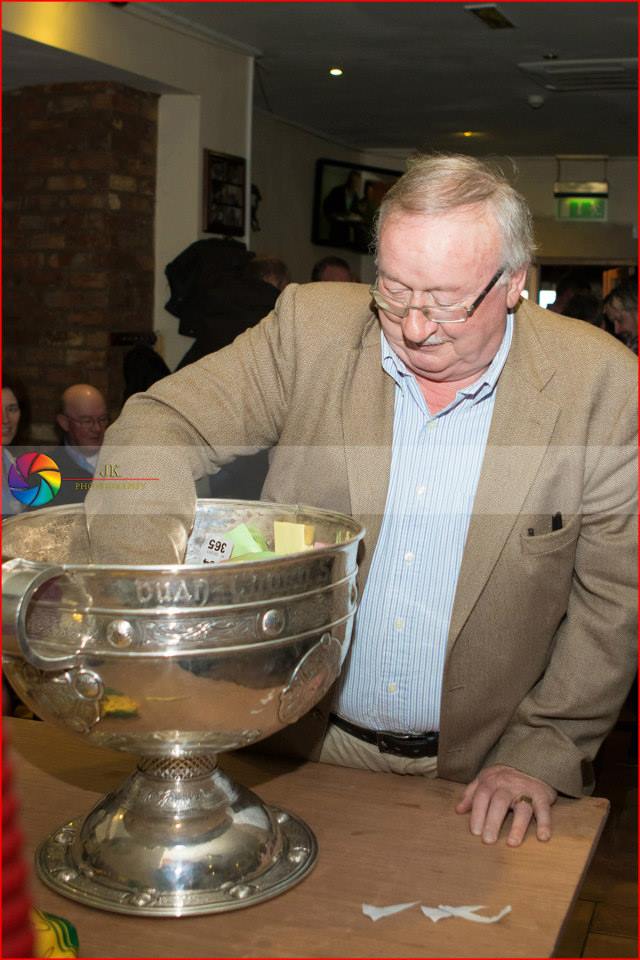 Gerry O'Carroll
<<<<<<<
Wild Atlantic Way Seaweed Festival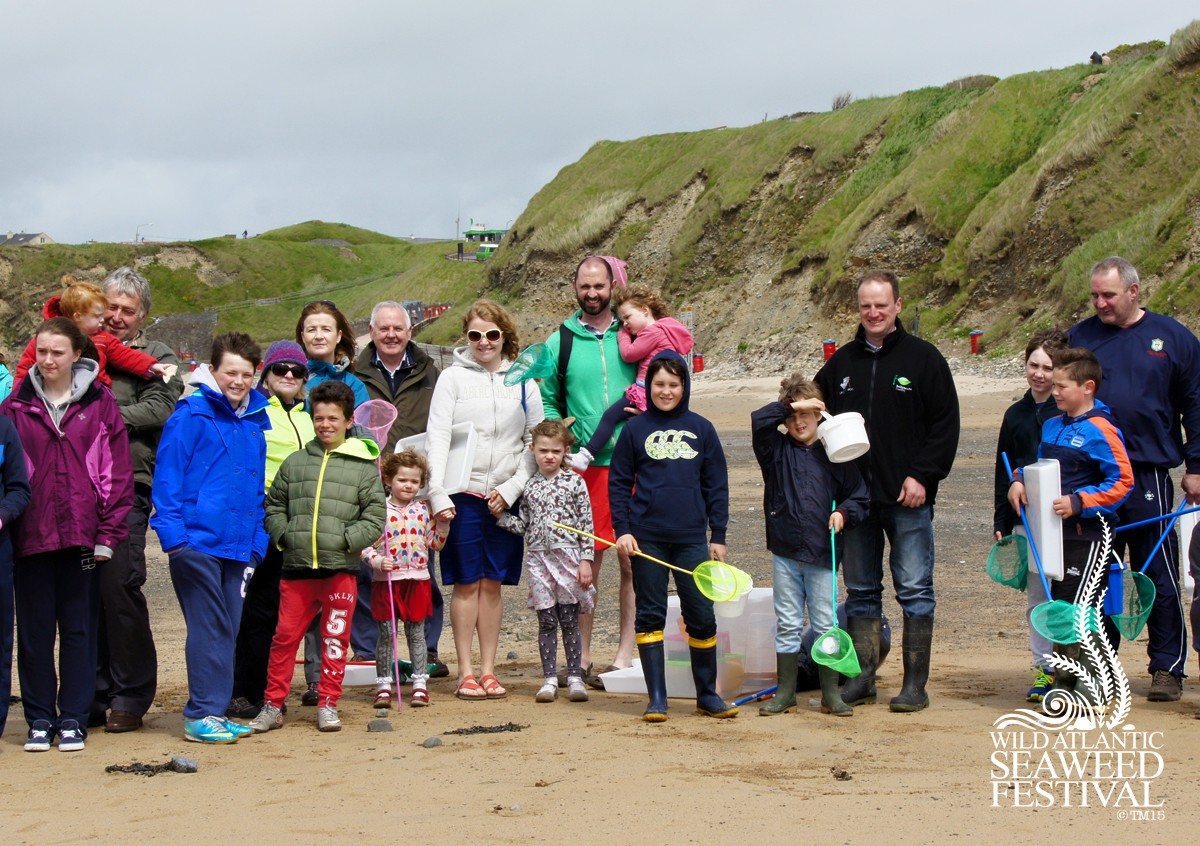 (Photo: Facebook)
This group were on the beach foraging for edible sea weed as part of the first Wild Atlantic Way Seaweed Festival in Ballybunion on Saturday June 6 2015.
<<<<<<


Adare, Saturday June 6 2015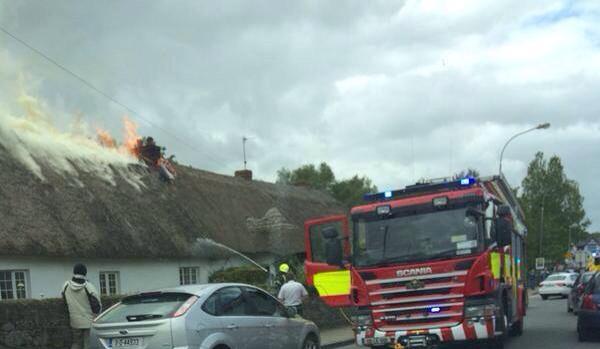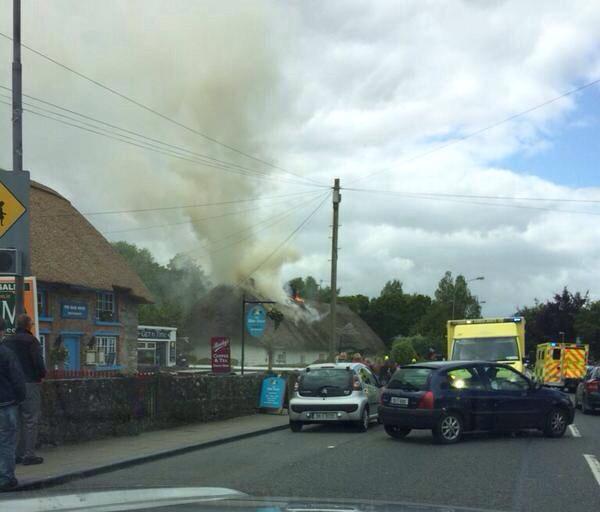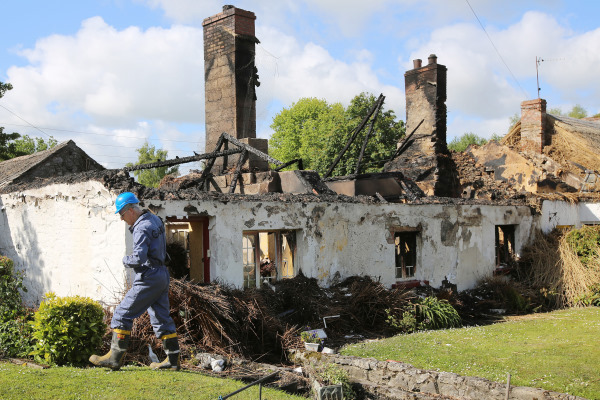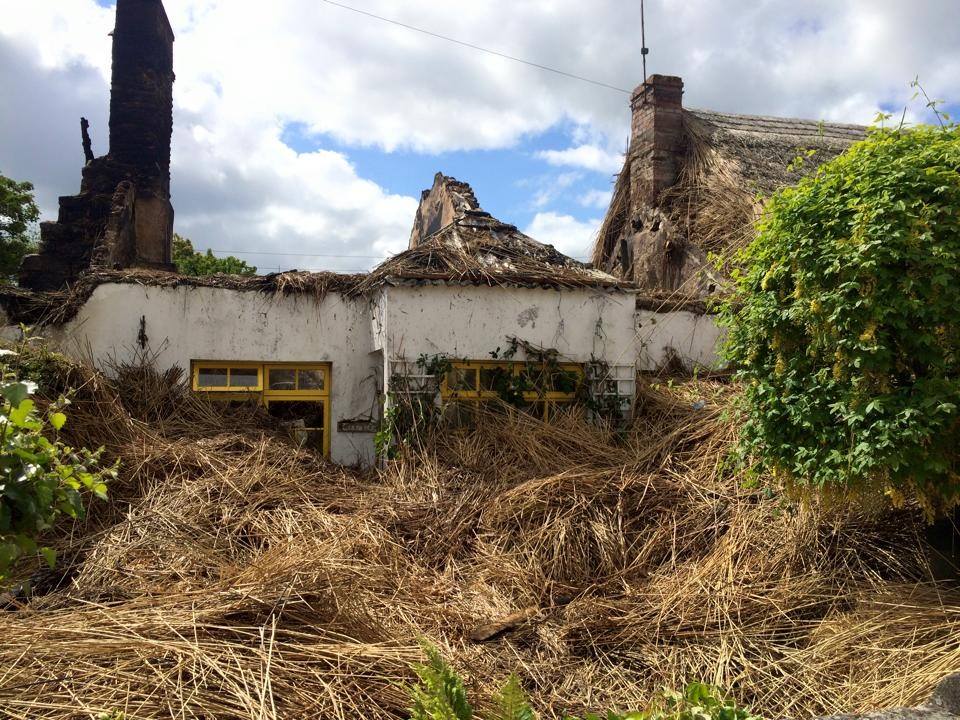 These photos from the internet show the devastating fire that destroyed part of the picturesque terrace of cottages in Adare on Saturday. There was no loss of life but one lady who was renting one of the houses lost all her possessions. It would appear that the fire started in one of the chimneys.