Staff at The Seanchaí, Listowel get ready for Christmas
November 2014
<<<<<<<<
Sam in Duagh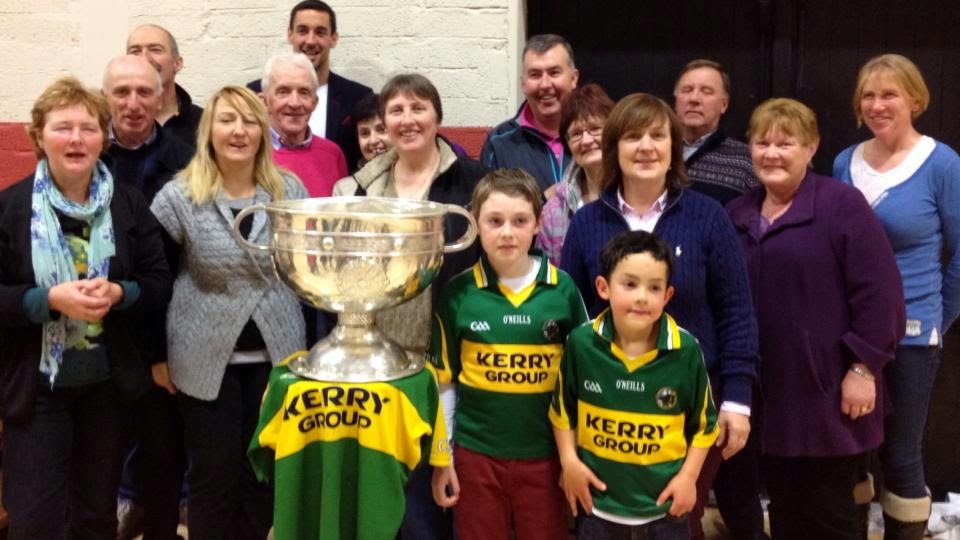 Duagh people are justifiably proud of their local football star, Anthony Maher, and they turned out in force in their new Sports Comples to see him bring the Sam Maguire trophy to The Mall.
<<<<<<<<
Sad to hear of Carrauntoohil's Cross vandalized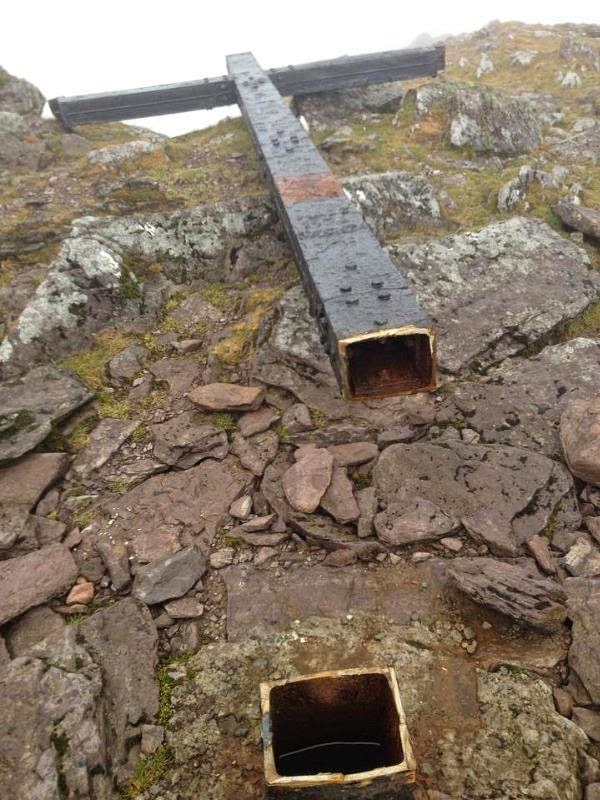 ( Photo Breaking News )
Piaras Kelly of KerryClimbing.ie said: "No matter what anyone's personal views on having crosses on peaks are, this goes beyond that. It's an iconic cross on an iconic peak."
<<<<<<<<<
The Weather
(photo: Irish Times)
A horrendous amount of rain has fallen lately. This photograph from the Irish Times shows horses being herded to safety from submerged fields in Eniscorthy two weeks ago. Thankfully, we are currently enjoying a dry spell.
<<<<<
Eccentric obituary from the Times of London ….no Listowel connection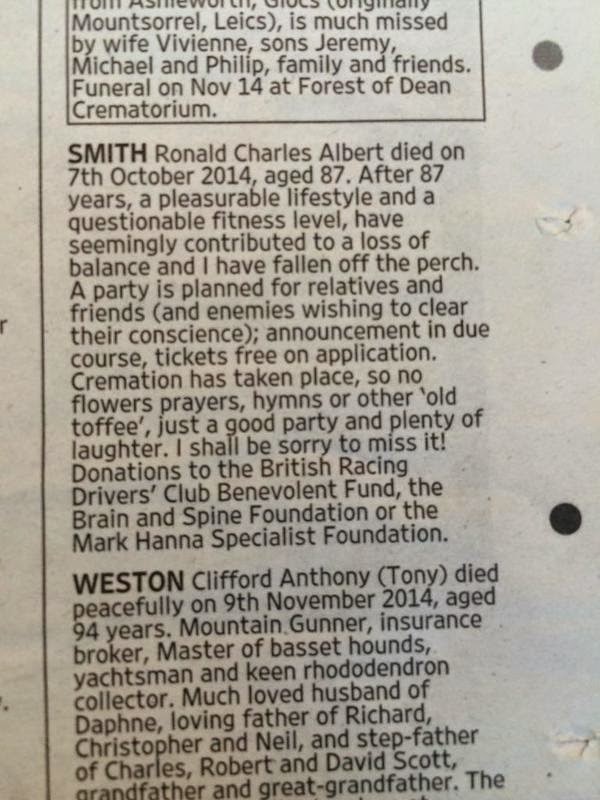 <<<<<<
Listowel Courthouse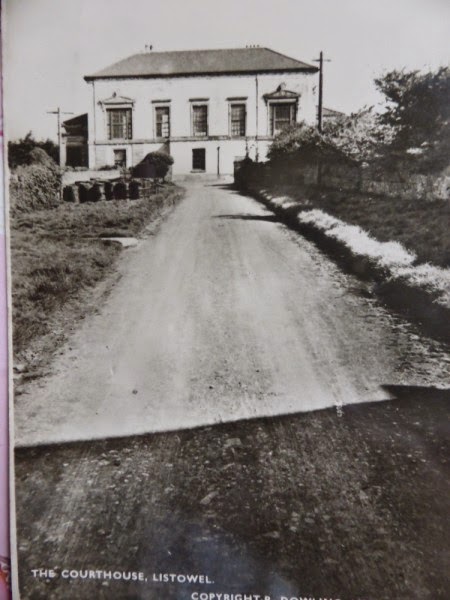 This very old image of Listowel courthouse is on a postcard which Jimmy Moloney unearthed in his attic.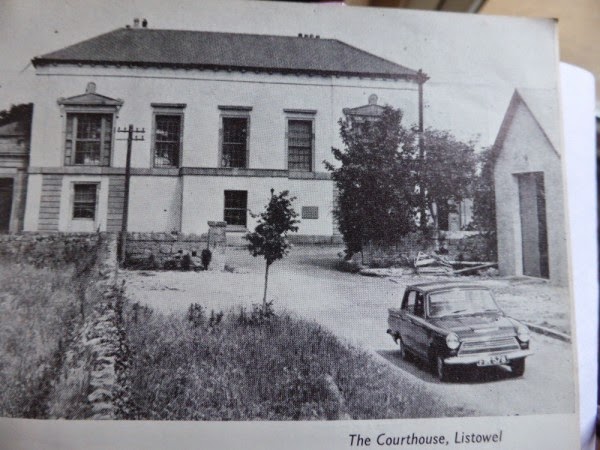 This is a later picture of the courthouse from the 1950s. The road is improved and building has been erected to the right of the courthouse.
<<<<<
An old homestead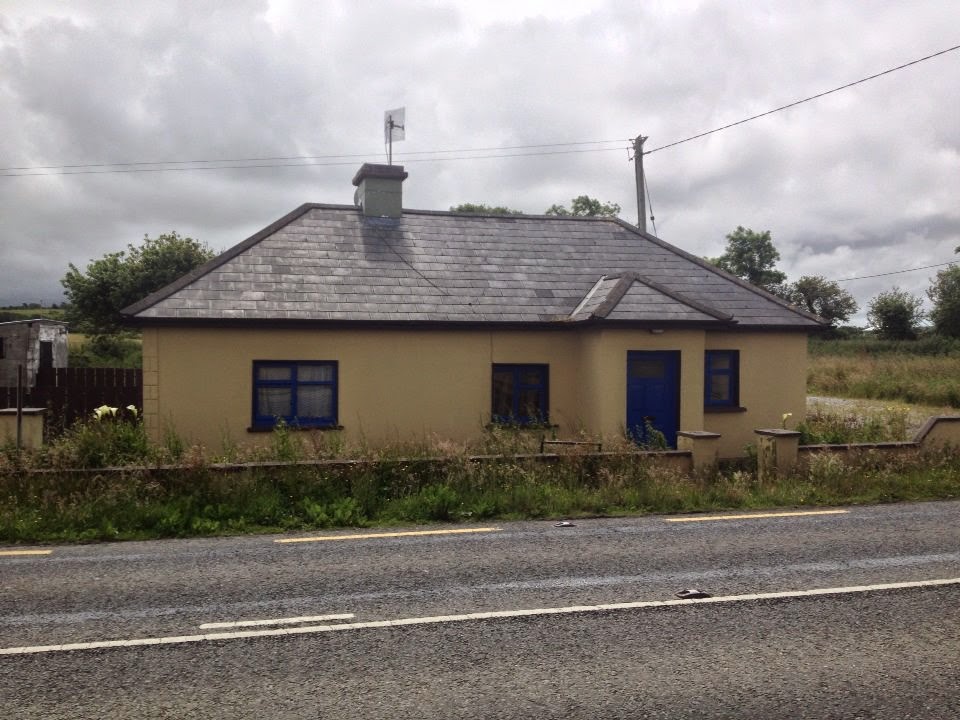 This house is situated outside Tarbert beside the old Kirby's Lanterns
It is the ancestral home of one Brian C. Smith who is Mayor of the Village of Irvington and Head Trader at Blue Ridge Capital LLC. Didn't he do well?
This is what he posted on his Facebook page after his Irish visit when he showed his children their great grandmother's home in Ireland.
"What a great day in Ireland! Stopped by my great-grandmother's house in Limerick (right on the Kerry border). It is still there but not in the best shape. Was great to be able to show it to my children – gotta remember your roots! The best part was my tour guide, Philip Kiely, my cousin in Ireland. Loads of laughs and lots of fun."
<<<<<<<