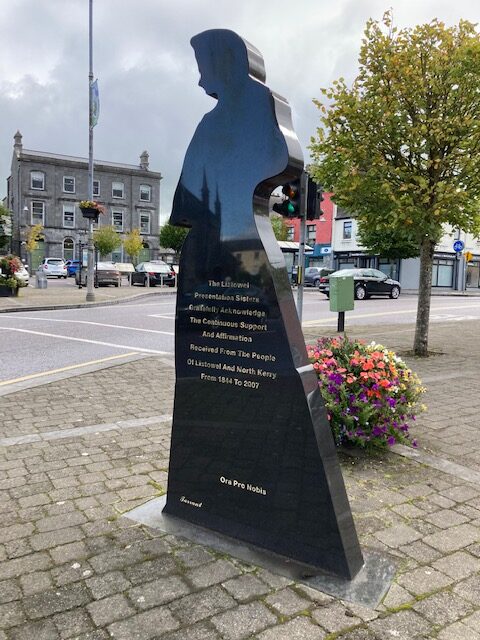 Listowel Town Square in August 2023
<<<<<<<<<<<
In Listowel Town Square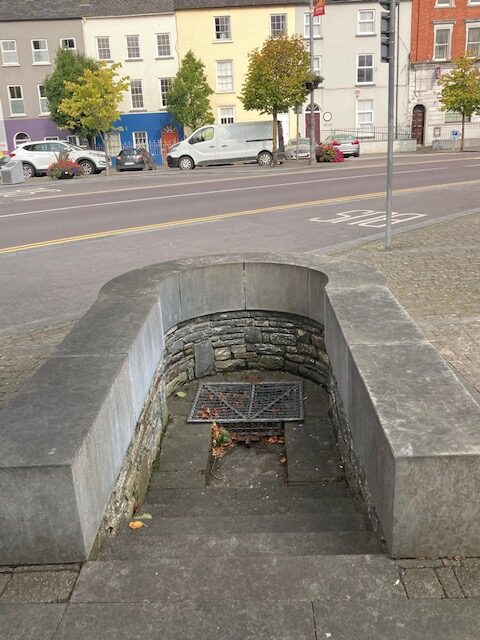 This well was discovered when the square was being reconfigured in 1997/98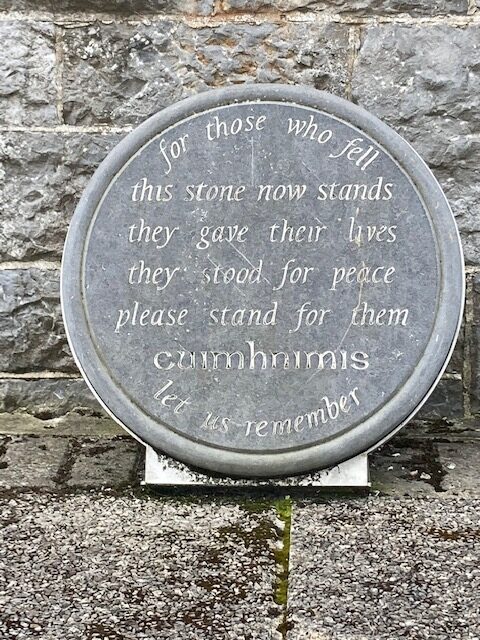 Lest we forget, this stone stands at the gable of St. John's, a reminder to us of all the lives lost in all conflicts and wars down through the ages.
<<<<<<<<<<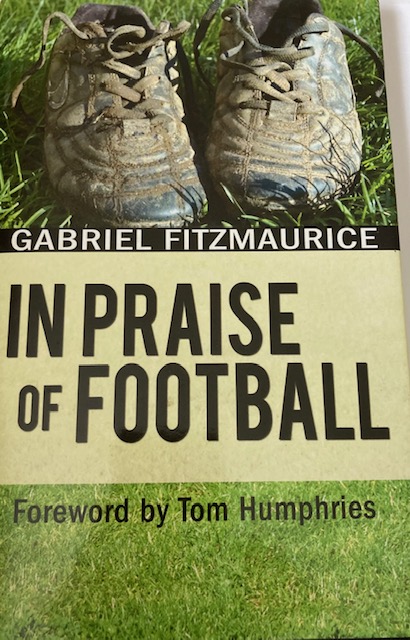 I found this treasure in the swap box in Listowel library. as well as some great football related poems, there are some quotations from football lovers.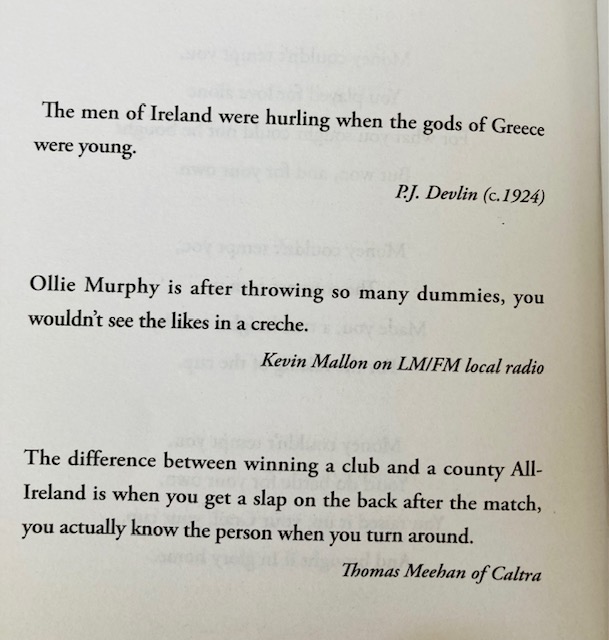 <<<<<<<<
On Church Street last week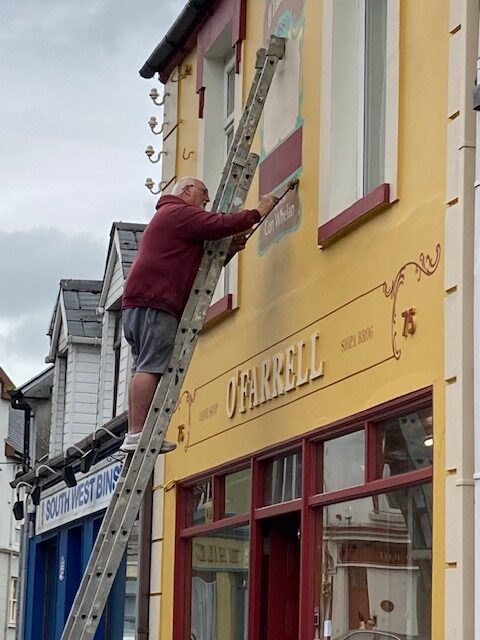 Martin Chute busy doing what he does best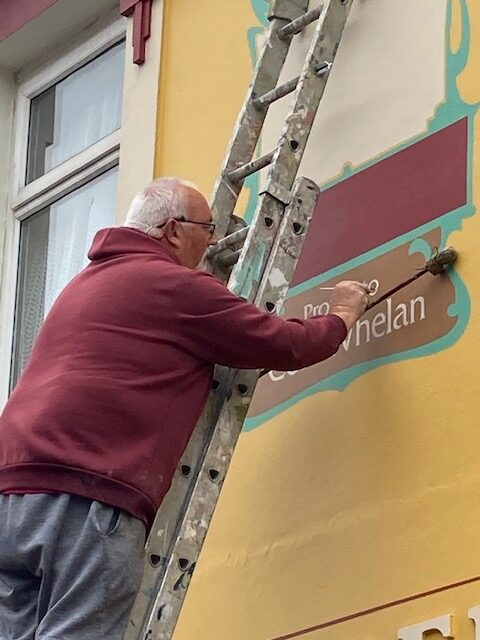 Martin does it the old fashioned way, maul stick in one hand, paintbrush in the other, total concentration unaware of anyone around him. He will be surprised to see this today.
<<<<<<<<
St. Vincent de Paul shop volunteers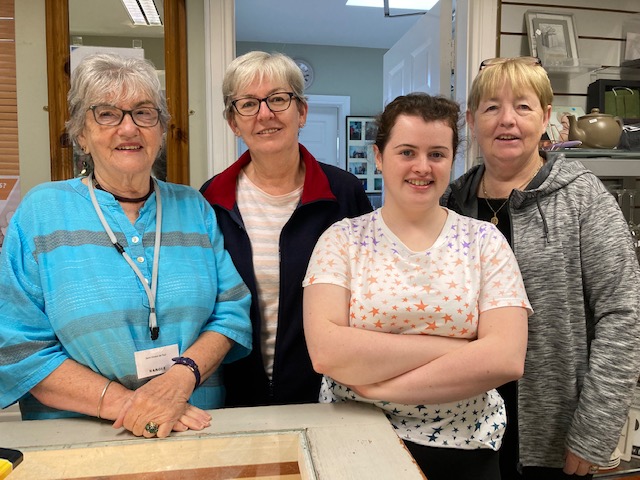 It is always a treat to visit this shop, open now on Wednesdays, Thursdays Fridays and Saturday mornings. Huge range of preloved and new clothing and lots of books, accessories and bric a brac at very affordable prices. And the kindliest and most helpful volunteer shop assistants.
<<<<<<<<<
Public House on Church Street Closing Down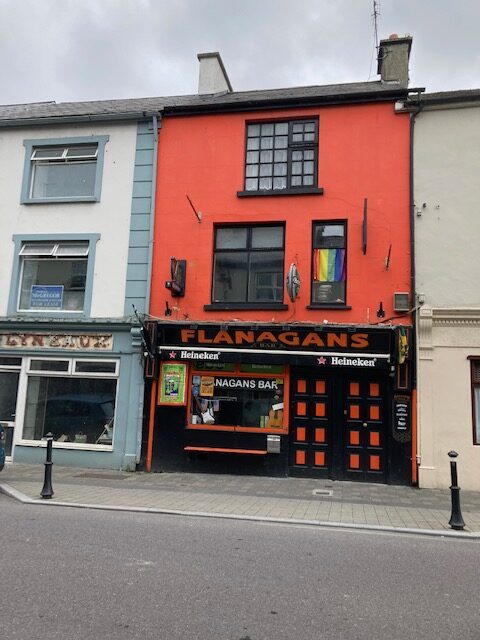 Flanagans is another victim of high overheads and a change in the drinking patterns of Irish people. Refurbishment is going ahead next door in the old Perfect Pairs premises so hopefully Flanagans will have a new tenant shortly too.
<<<<<<<<<<<
A Horsey Fact
A horse's digestive system is a one way passage. A horse can't burp or vomit. This is why if your horse gets colic he is in terrible pain. There is only one way for trapped wind or fermenting undigested food to go. In a small number of cases colic in horses can be fatal.
<<<<<<<<