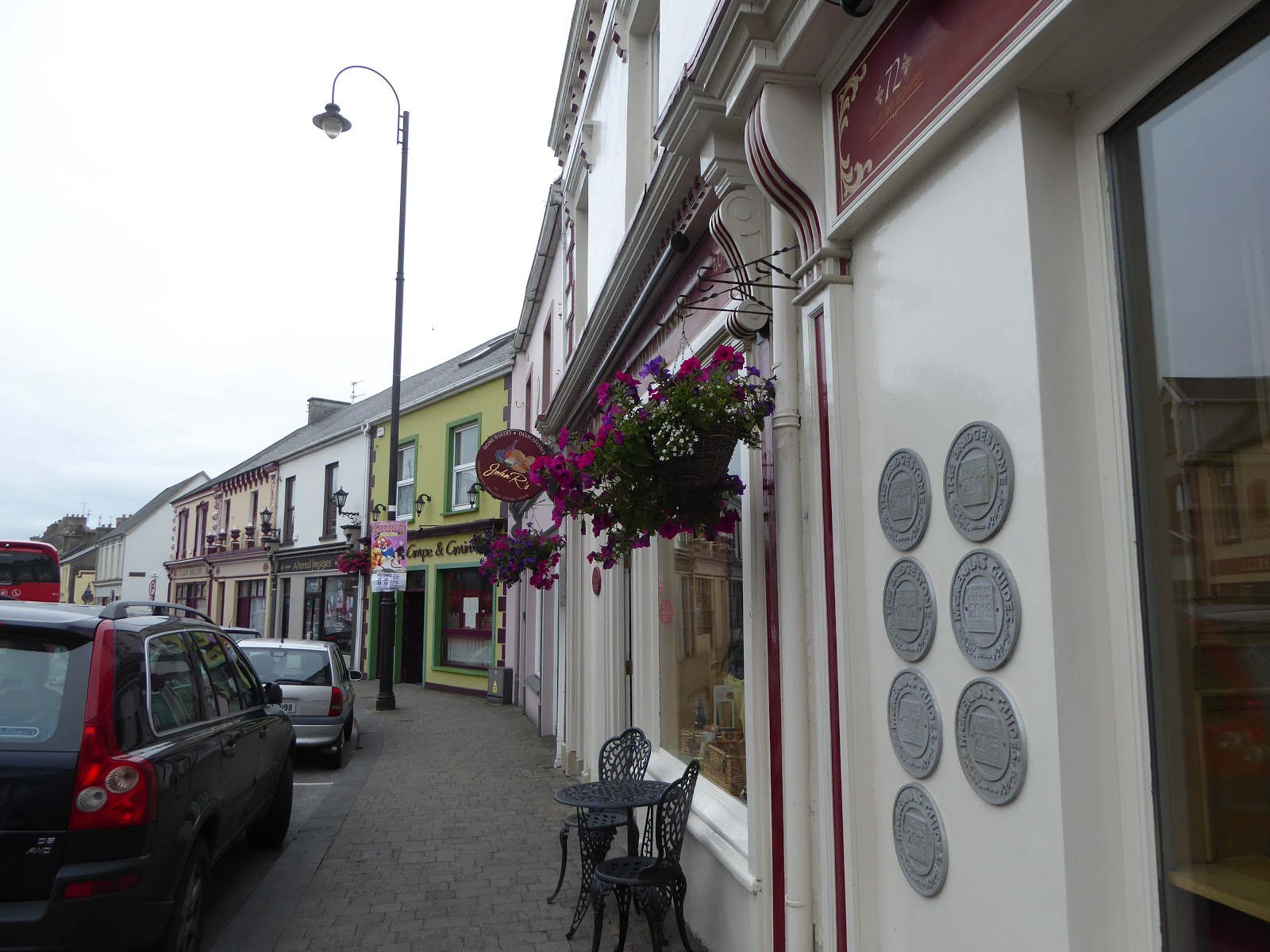 Upper Church Street with flowers in July 2017
<<<<<<<<
The Star and Garter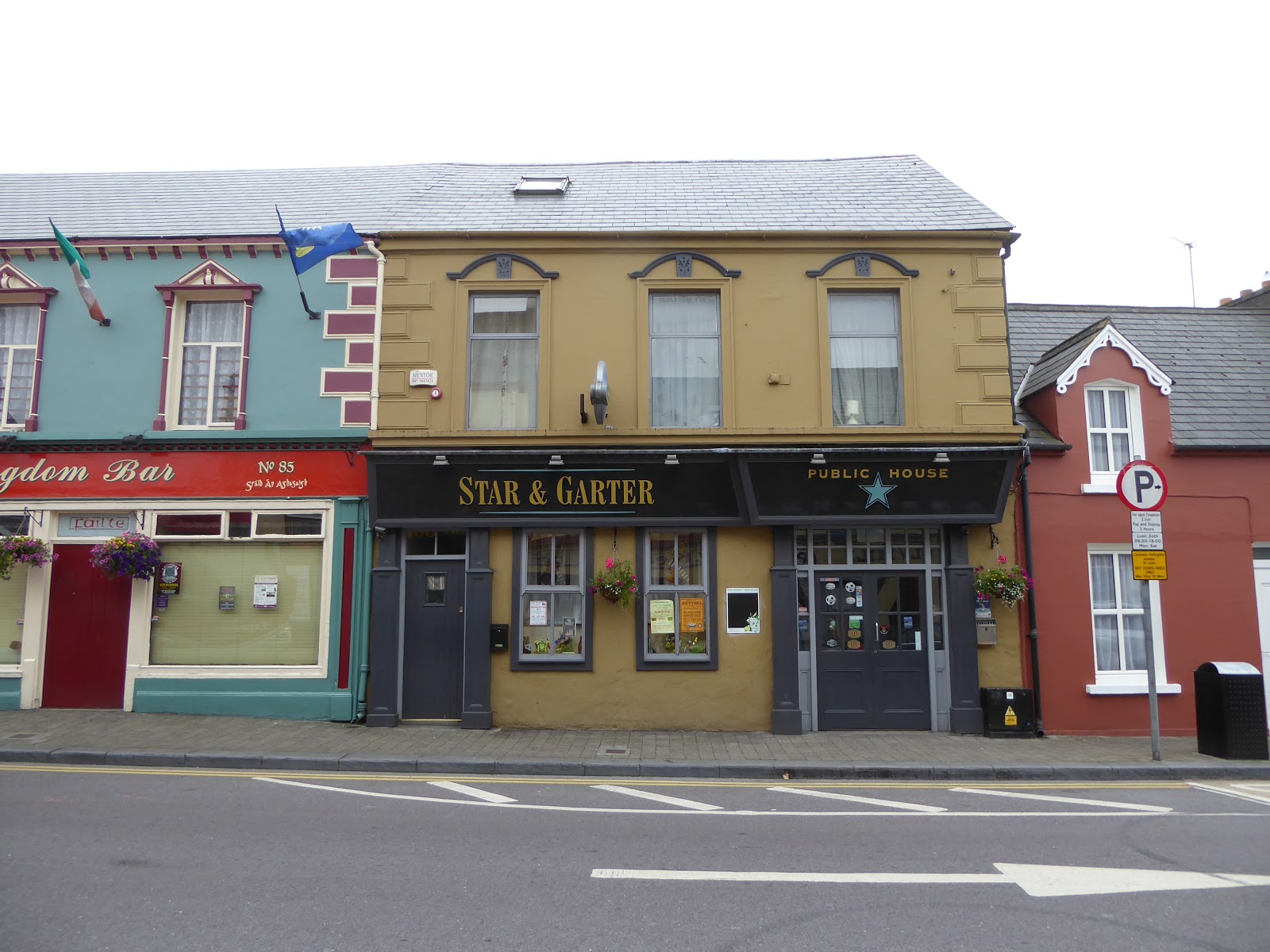 The very British name for this very Irish pub has fascinated me since I came to town. I looked up the origin of the name which is not uncommon as a name for a pub in England.
The name refers to "The Most Noble Order of the Garter". It is an order of chivalry founded by Edward III in 1348 and regarded as the most prestigious British order of chivalry (though in precedence inferior to the military Victoria Cross and George Cross) in England and the United Kingdom. It is dedicated to the image and arms of Saint George, England's patron saint. (Wikipedia)
The emblem of the order is a gold star surrounded by a blue garter.
<<<<<<
Athea and its Artwork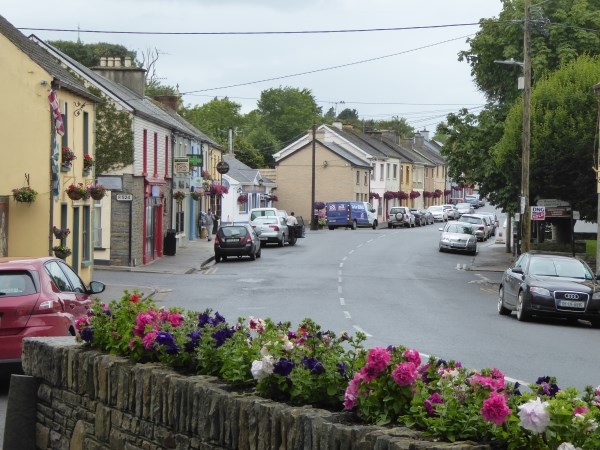 Athea is a beautiful village just over the border in Co. Limerick. It has two of the finest examples of mural artwork in Munster.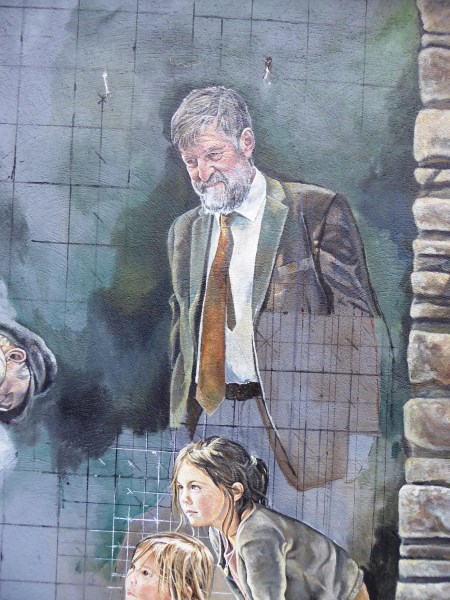 This well known local man has been added by the artist, Jim Dunn to his work in progress at the forge.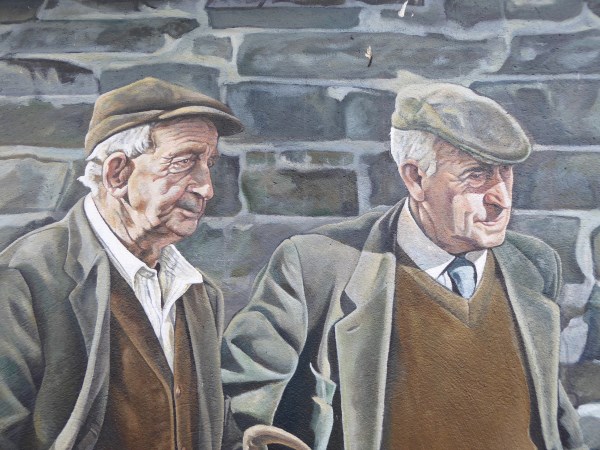 These two men never fail to amaze me. They are so alive. Look at the shadow thrown by the flat cap on the face of the man on the right.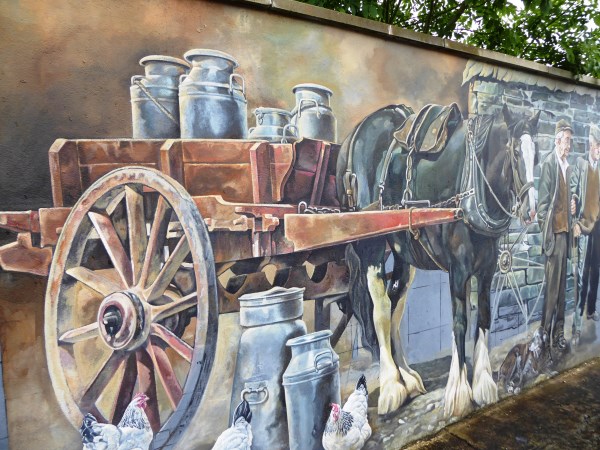 I saw carts just like this one. We had those churns too.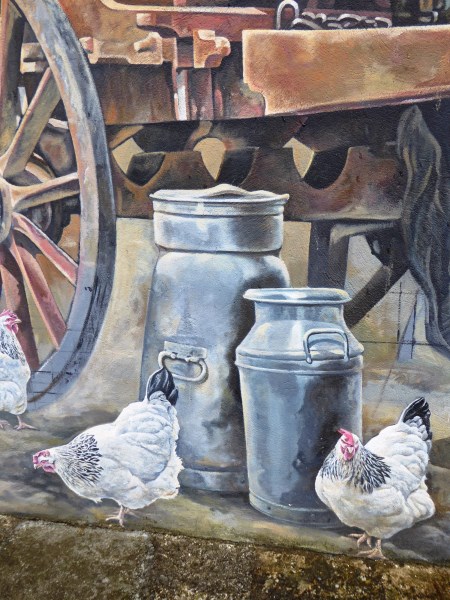 Ah, the hens!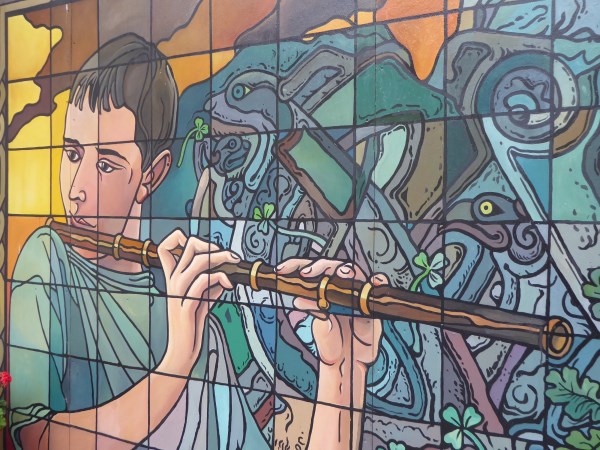 If you were this little boy, wouldn't you love to be immortalised in this lovely celtic mural in Athea.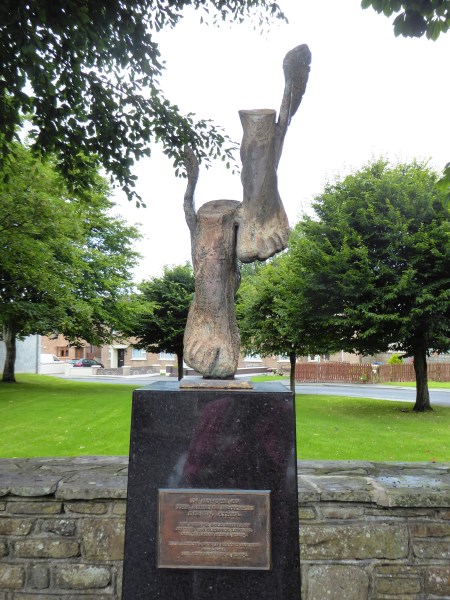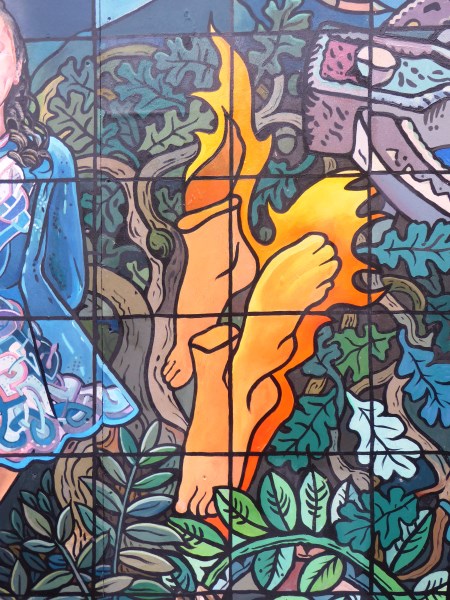 On the left is the artist's picture of the flying feet sculpture which commemorates the feats of local athletes, the Ahern brothers. On the right is the work of the other artist.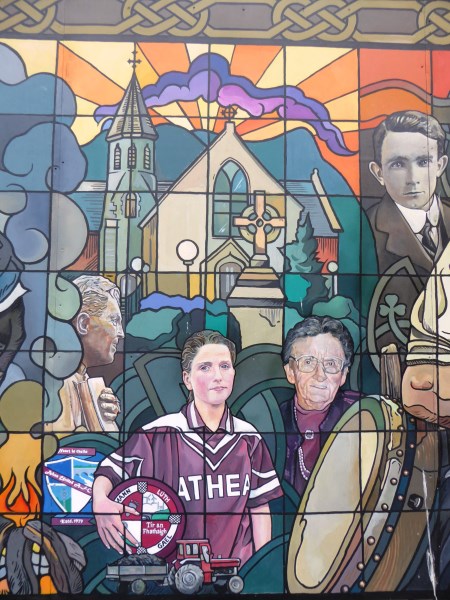 Athea is great at remembering local men who have left their "footprints on the sands of time." They are particularly proud of Con Colbert. We crossed the bridge to the local community centre.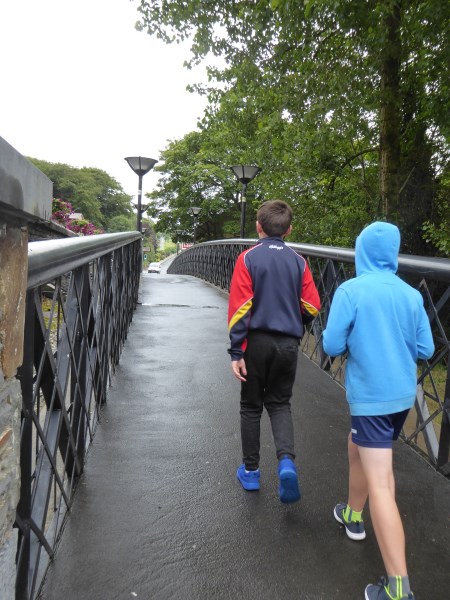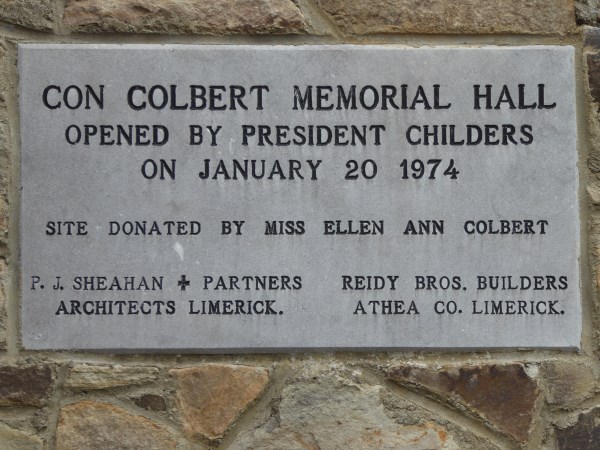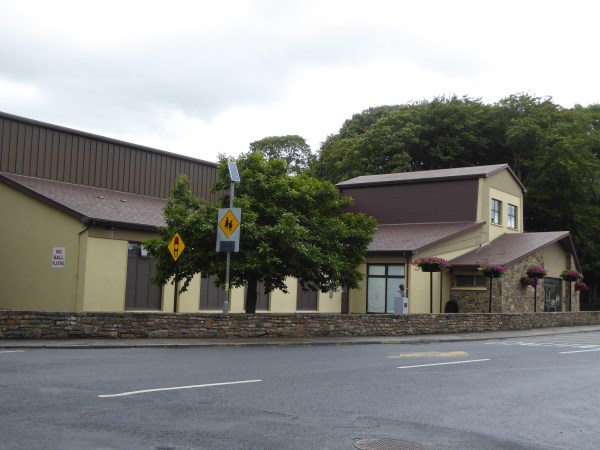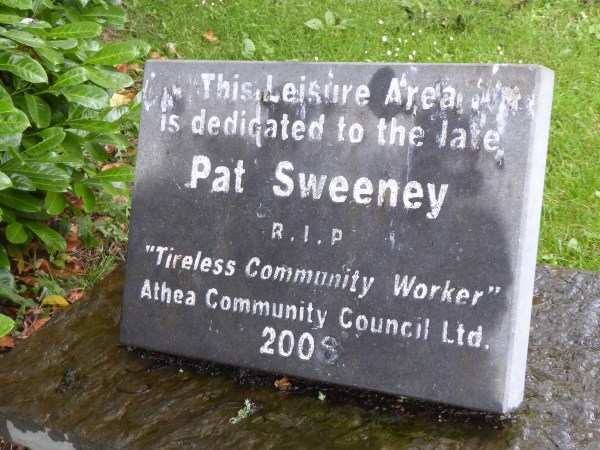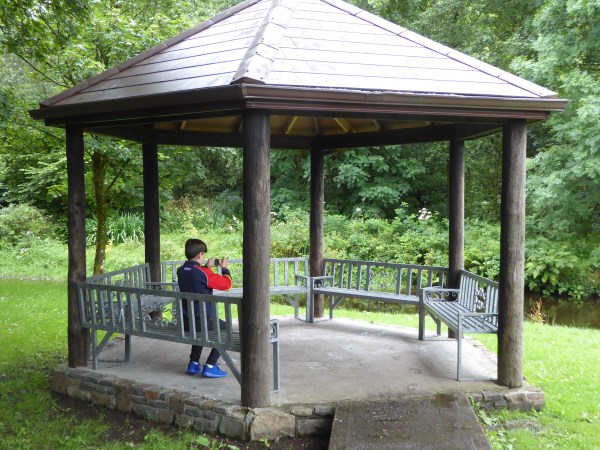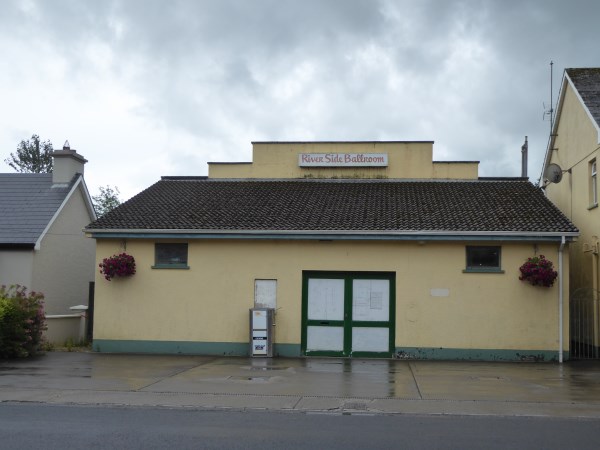 This old dancehall appears to be abandoned


<<<<<<<<


Aspects of our Lovely Town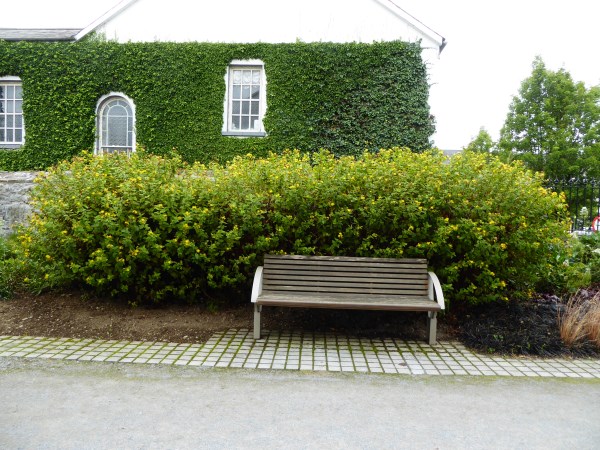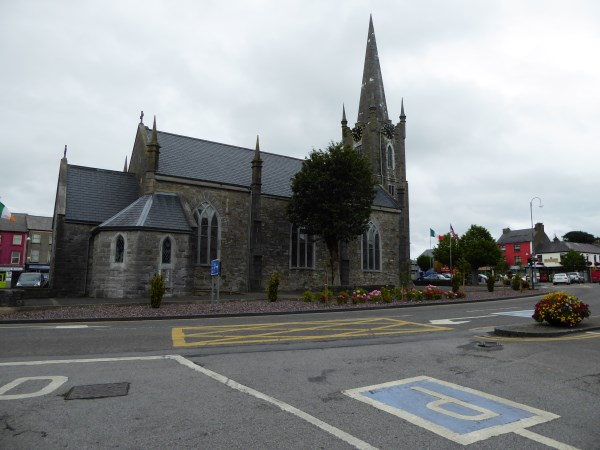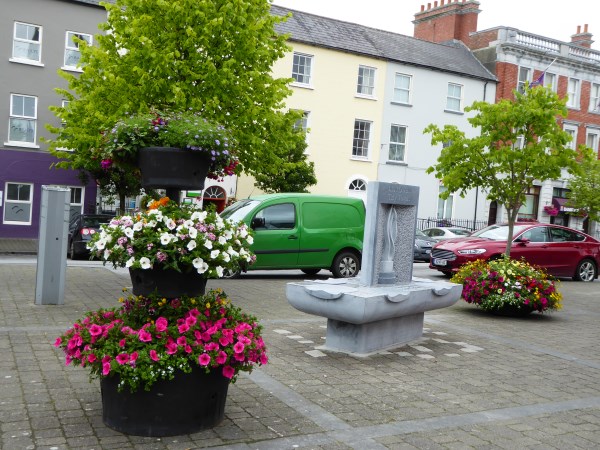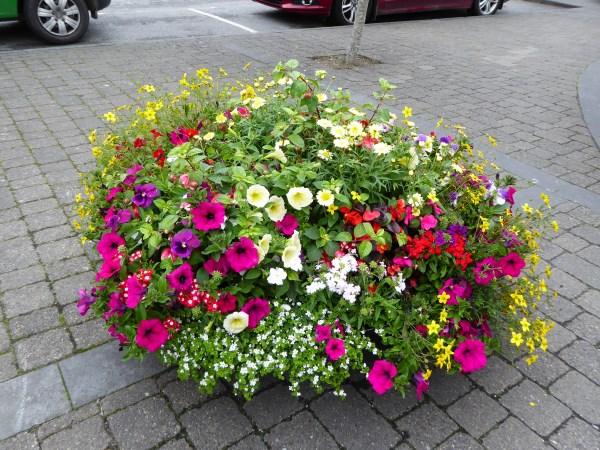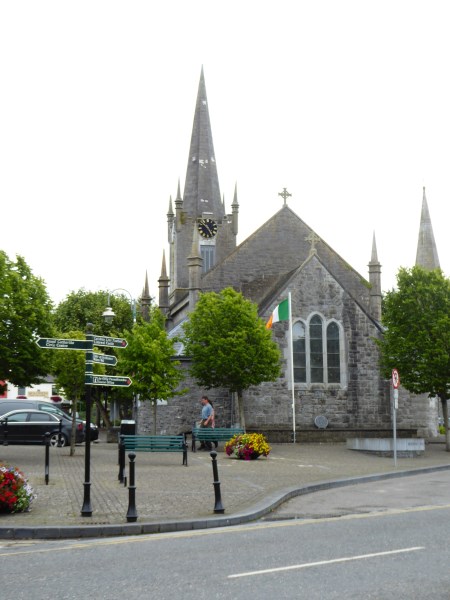 <<<<<<


Lots on This Weekend


In Finuge they have a great weekend of entertainment planned for the Seán McCarthy Festival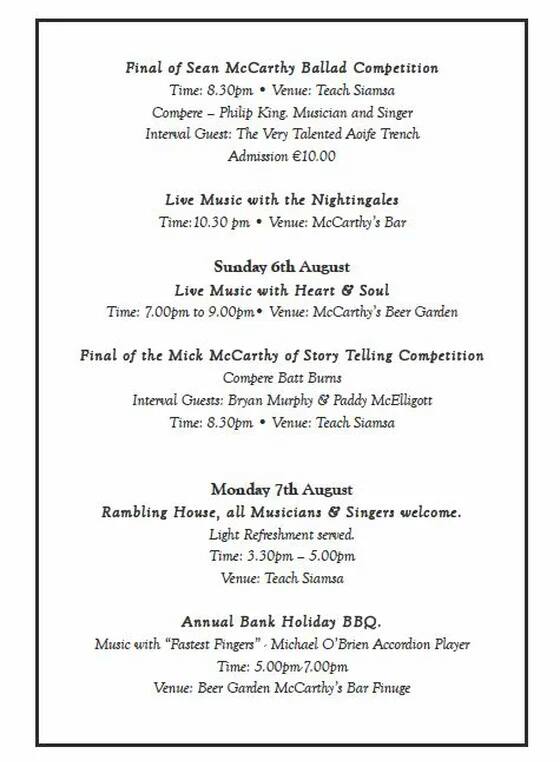 Meanwhile in Ballylongford the special guest at their annual oyster festival will be local girl and Sydney Rose, Aisling Walshe.