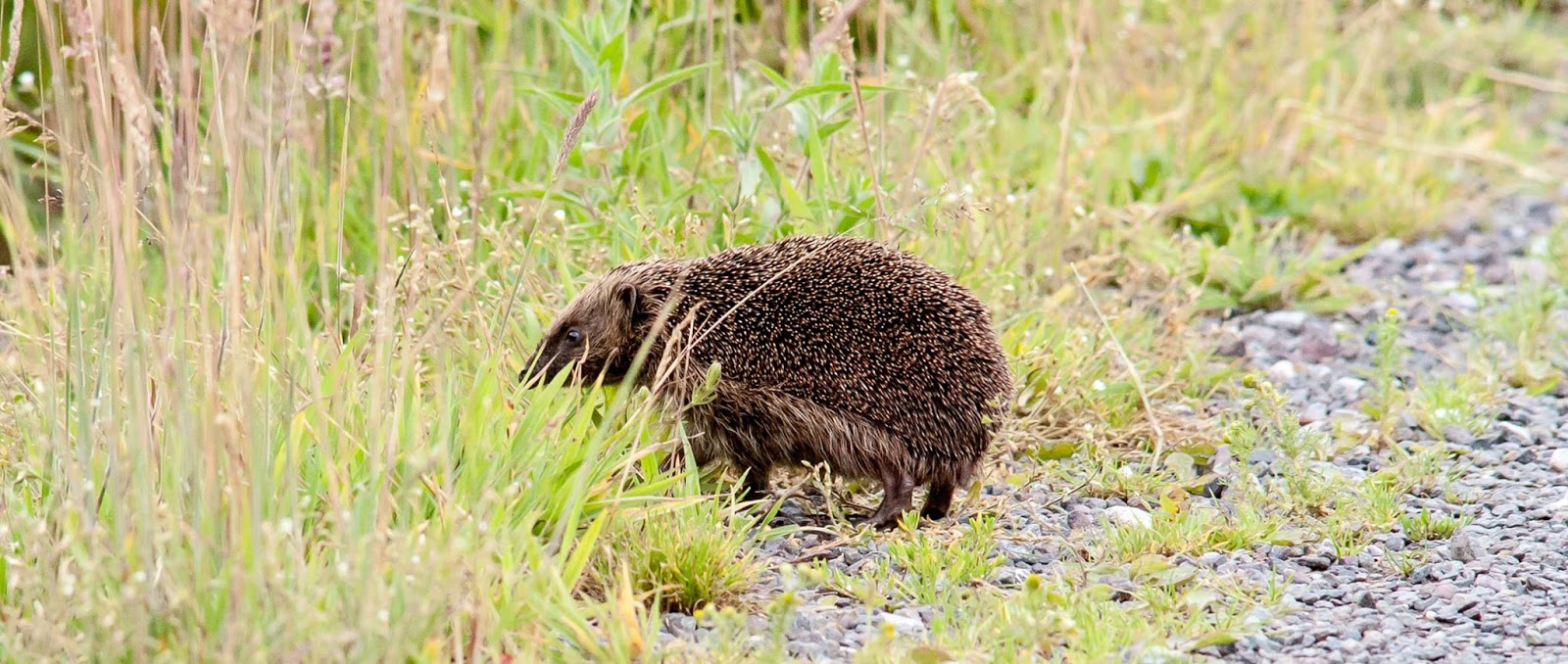 Photo; Timothy John McSweeney
<<<<<<<<<
Saturday Oct. 10 2015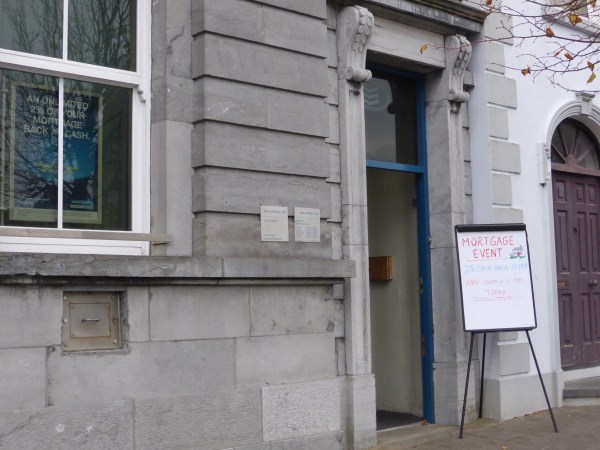 Yes, I have the date right. Bank of Ireland Listowel was open last Saturday for a mortgage event. Could the Celtic Tiger be creeping back on to our streets? If so, let's hope we have learned the lessons of history.
<<<<<<<<
Some more well dressed ladies at Ladies' Day 2015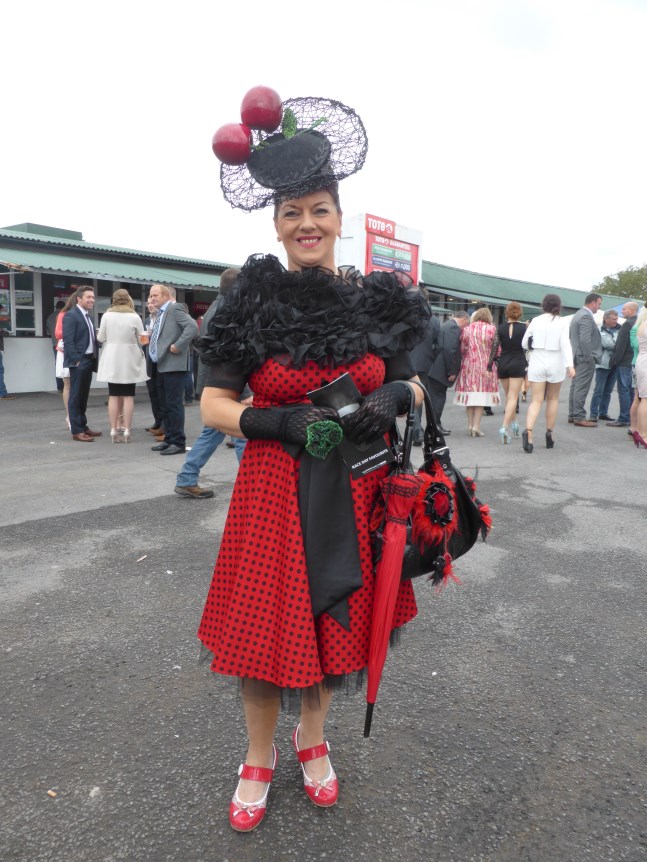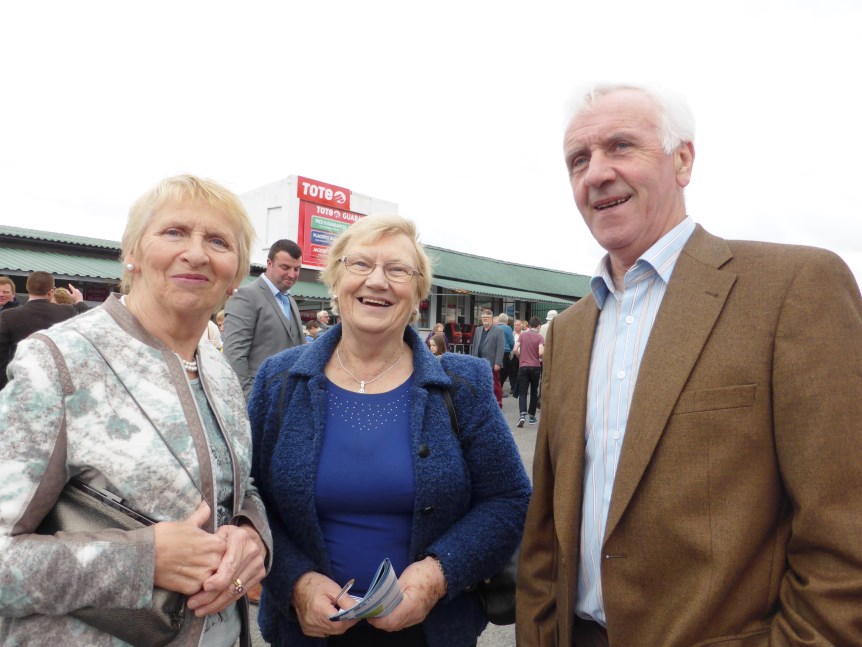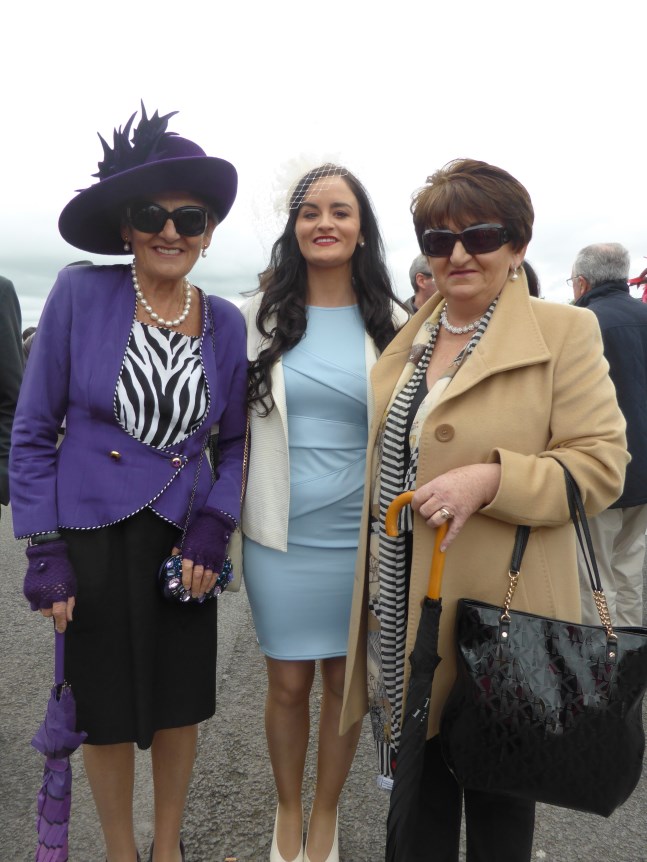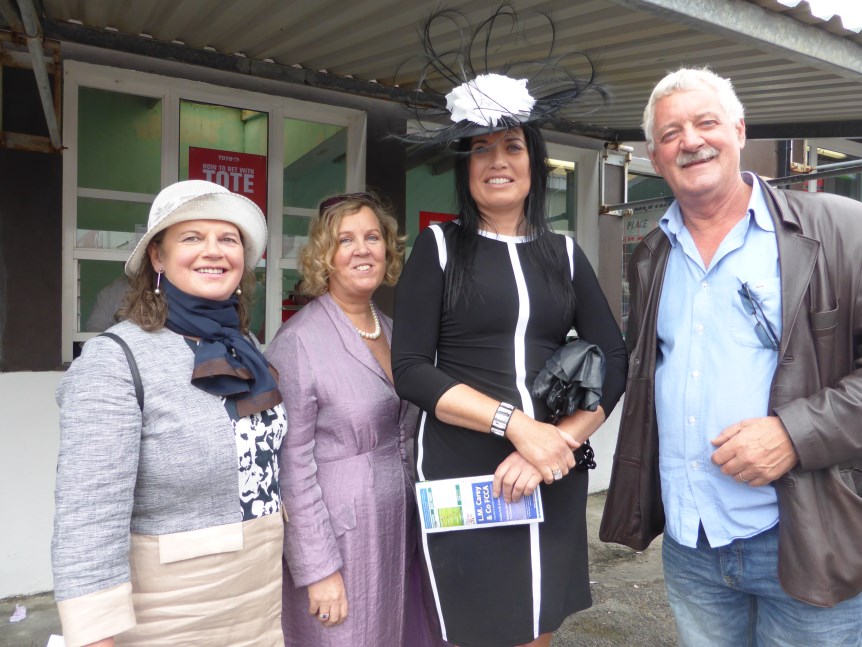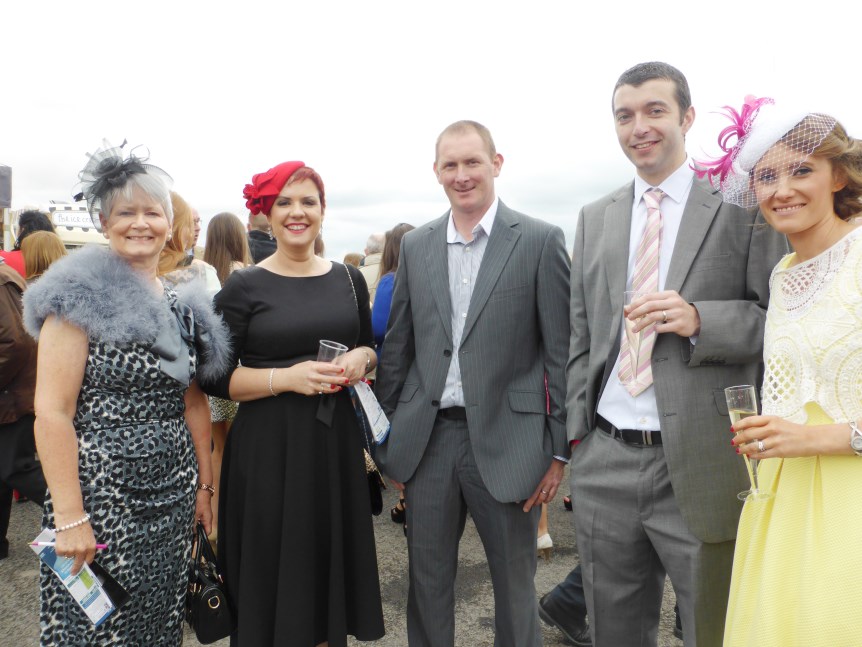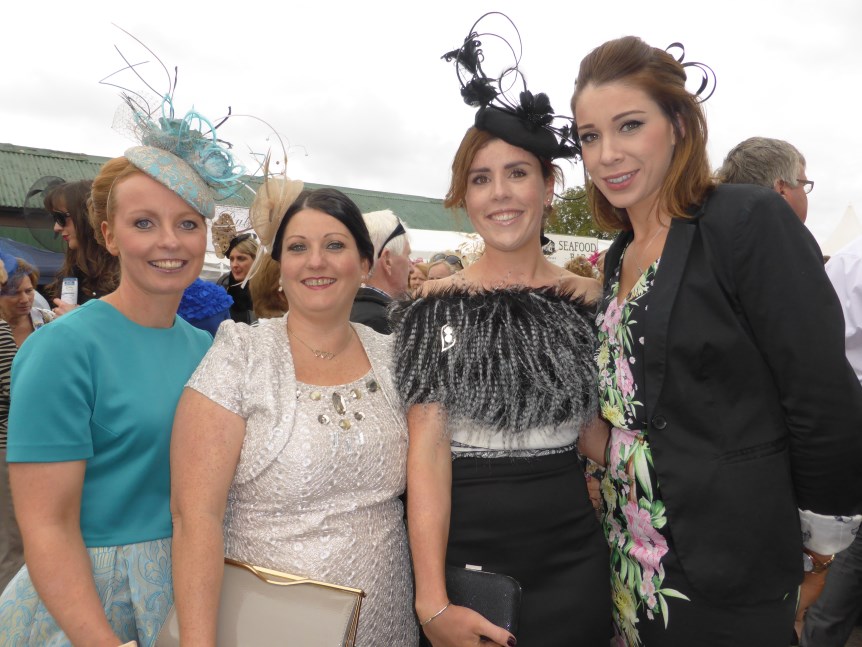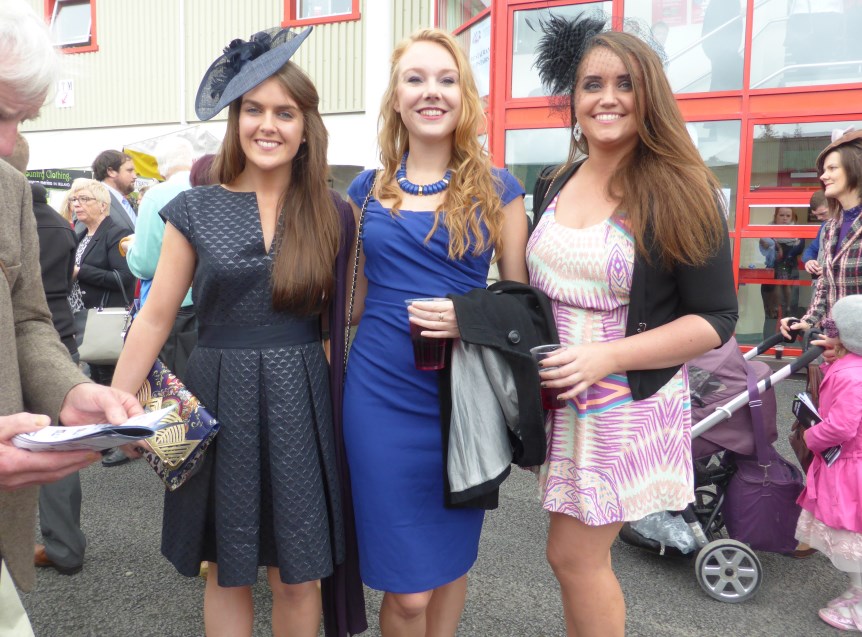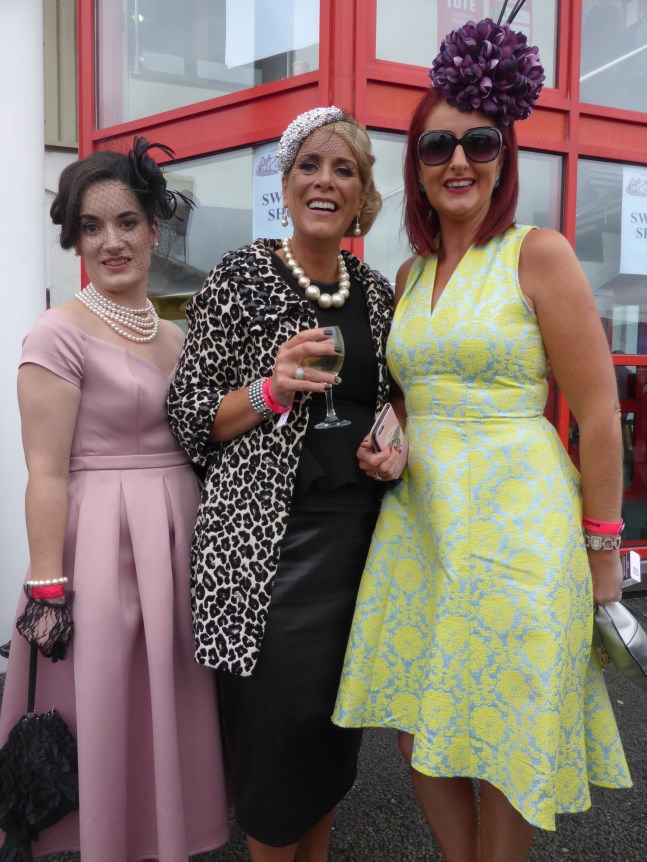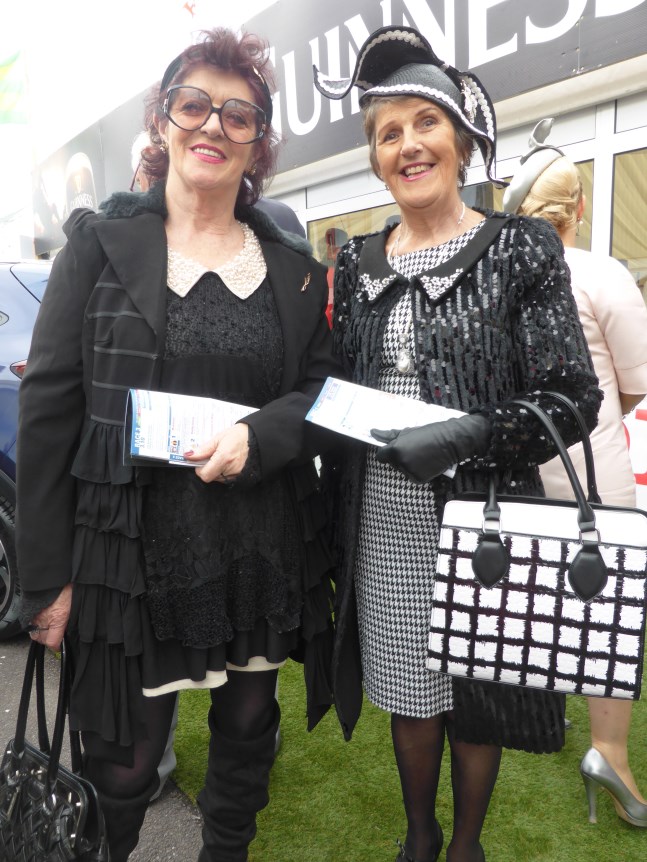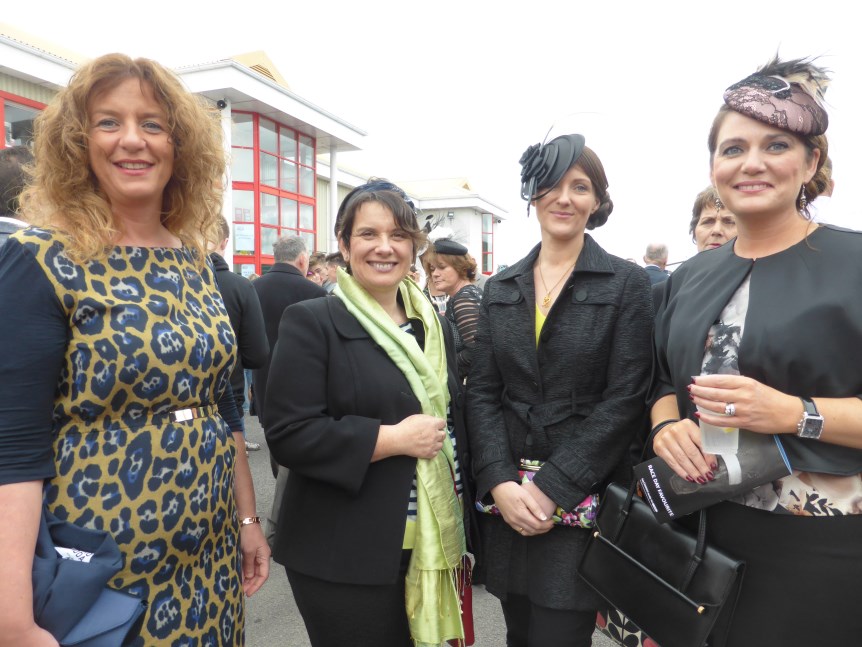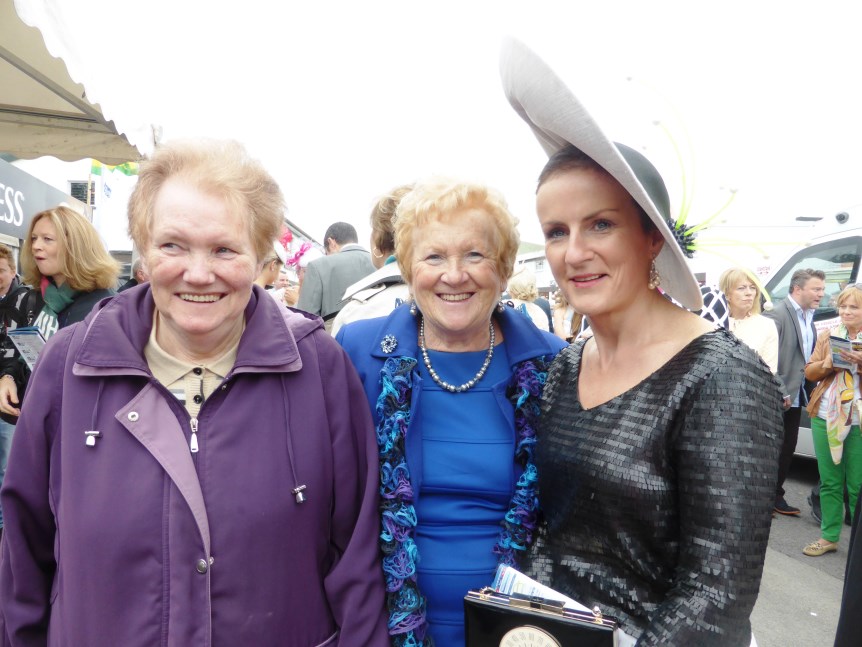 <<<<<<
Where did you get that hat?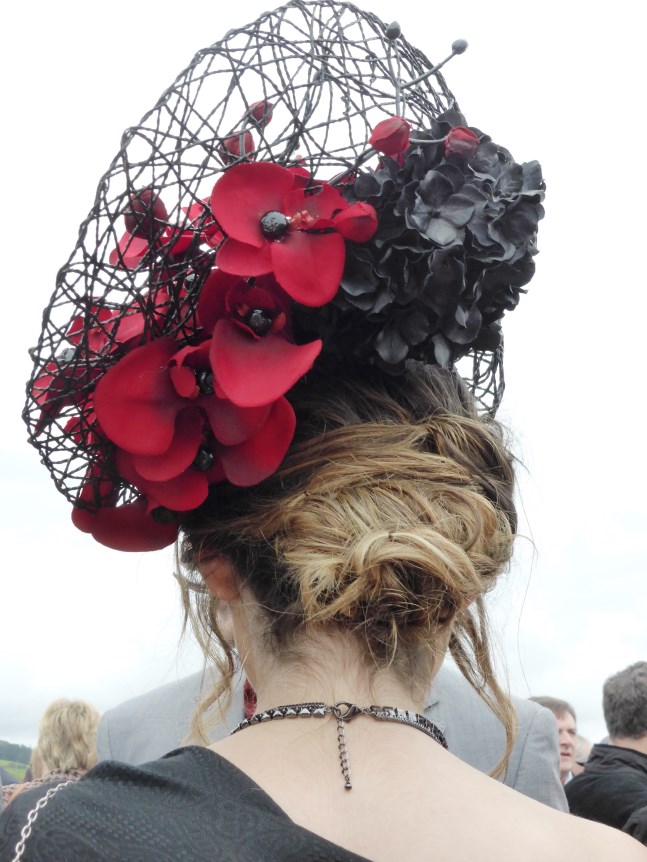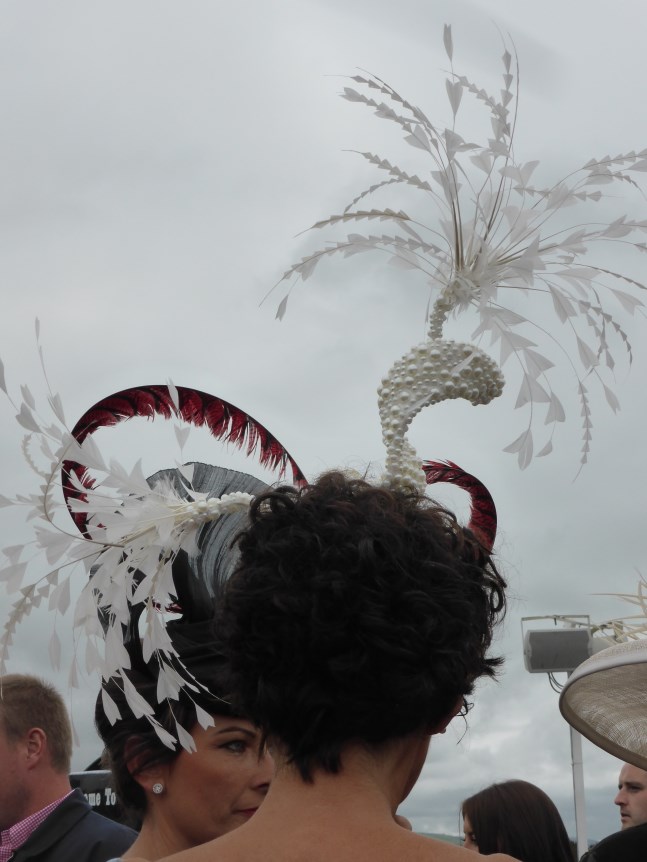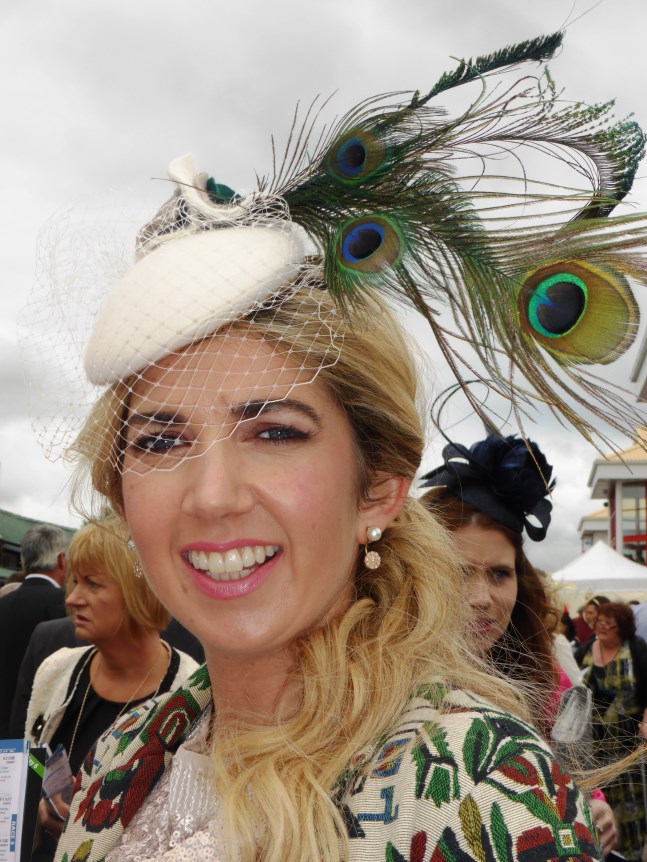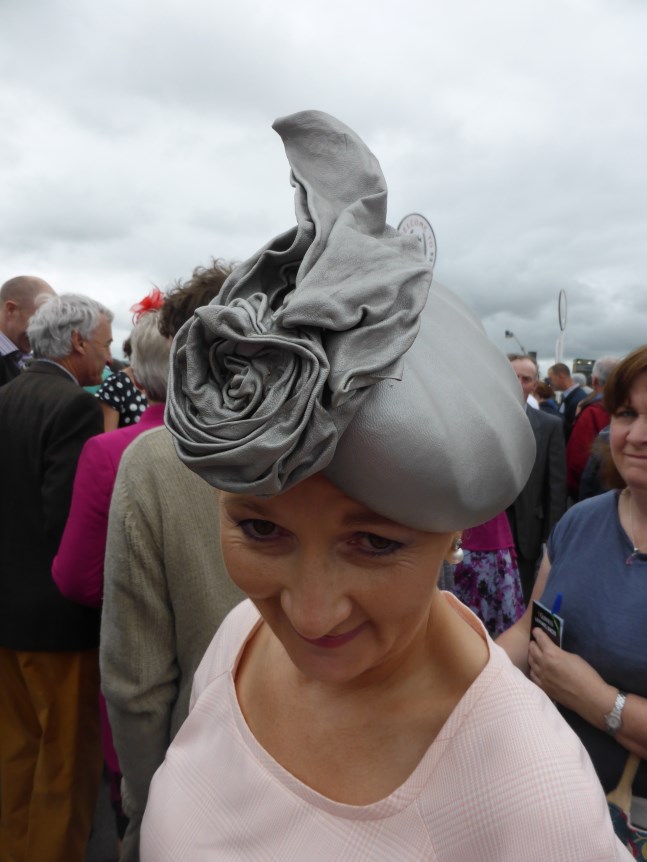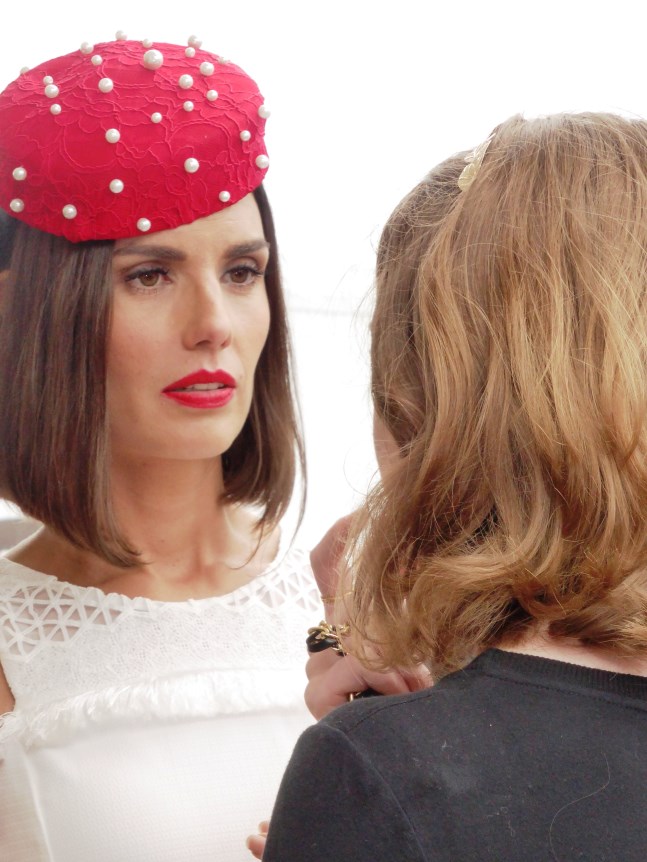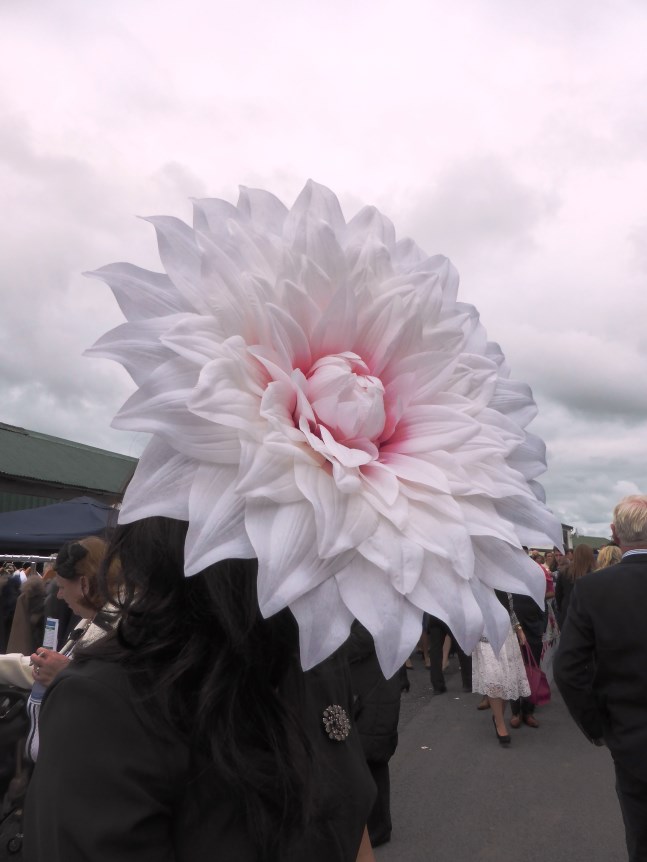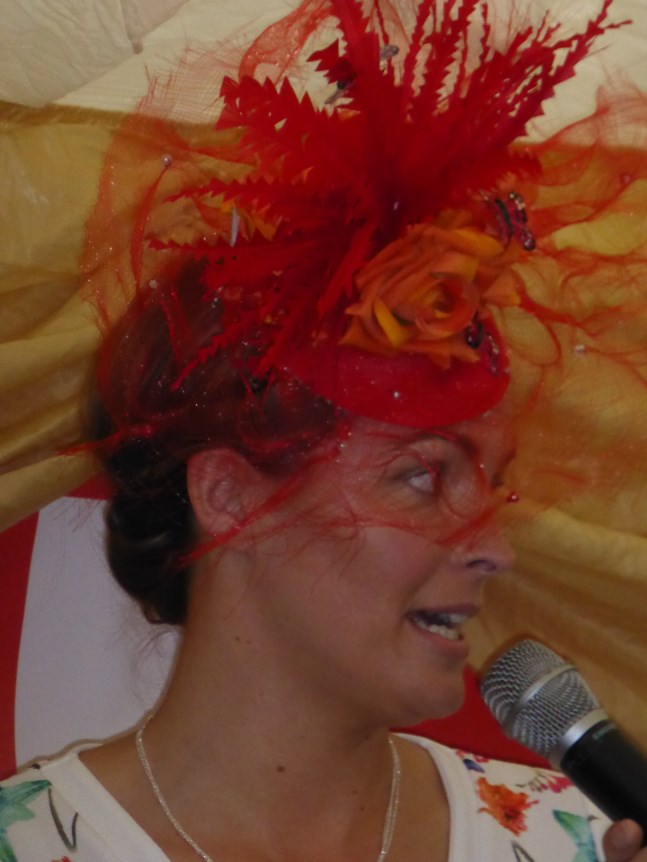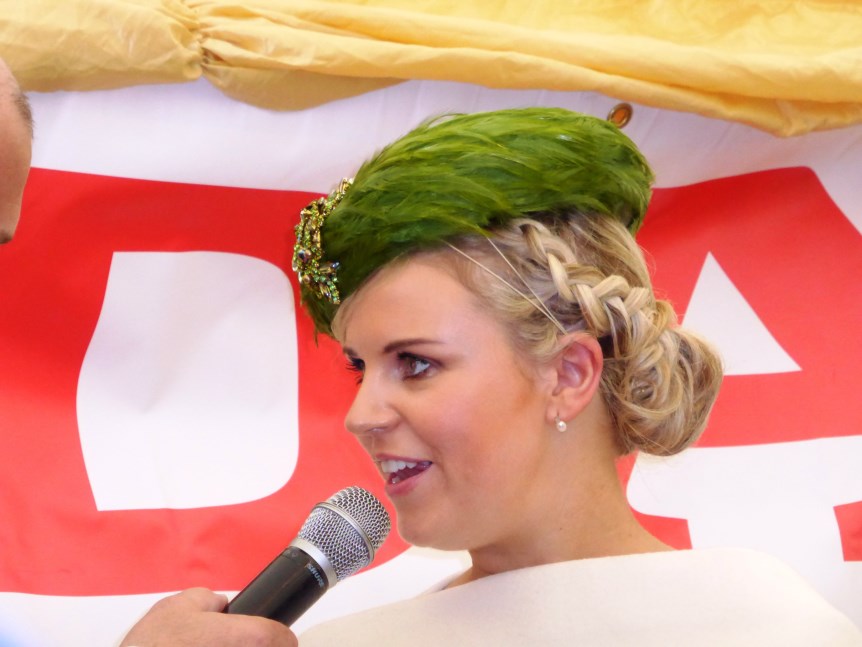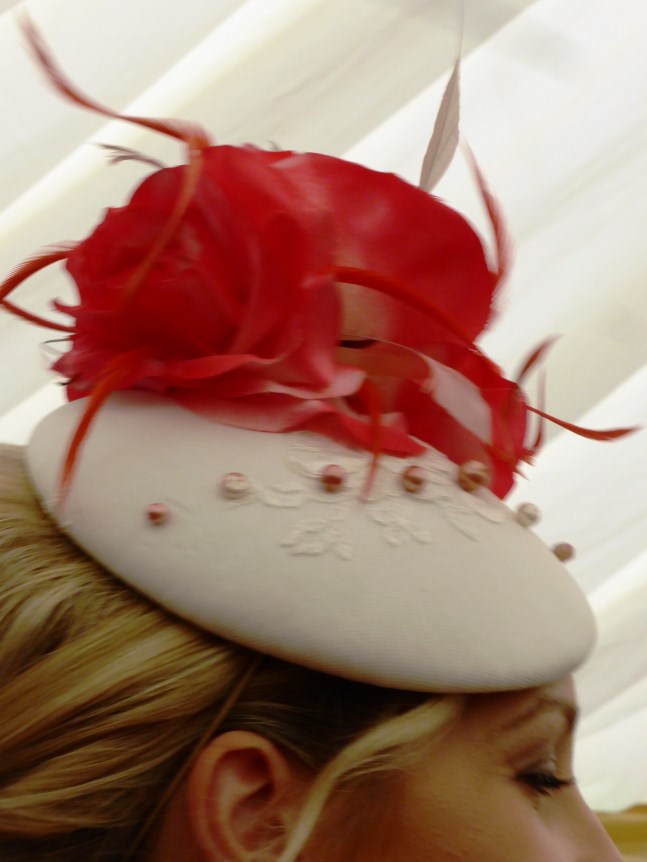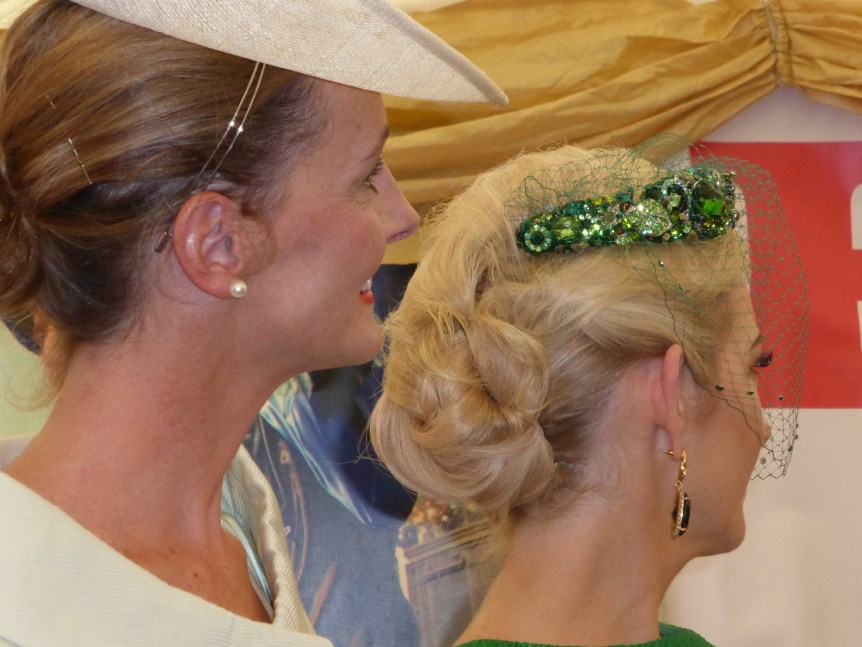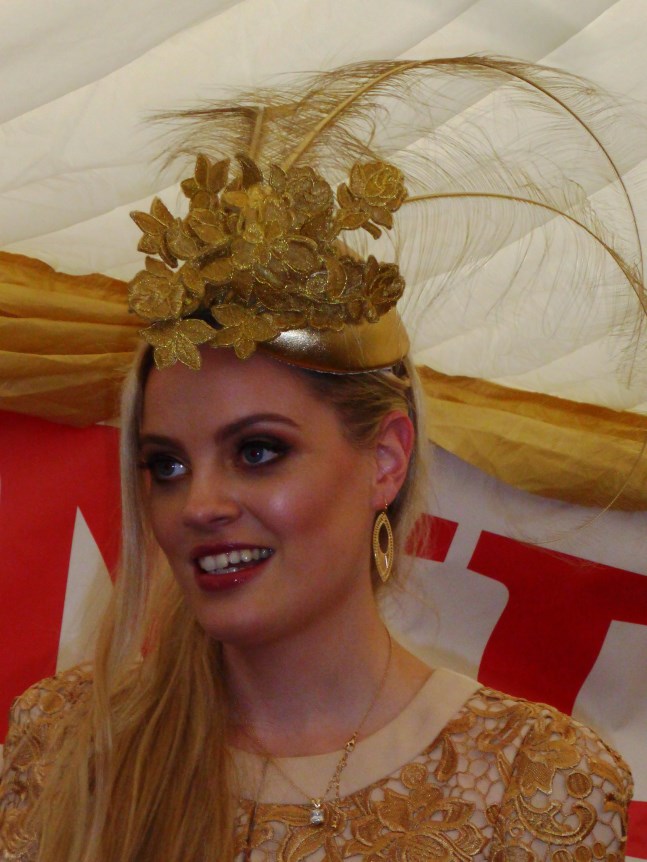 <<<<<<<
Big Houses in Tralee in the 19th century
IN the early to mid 1800 s The principal gentlemen's seats in the Tralee area were :
Ballyseedy, the finely planted demesne of Arth. Blennerhasset, Esq., occupied by Sir Edward Denny, Bart.;
Oak Park, the residence of John Bateman, Esq., situated in grounds well wooded with oak, among which are some trees of singular size and beauty, and open to the public;
Belmont, of the Rev. A. B. Rowan;
Ballard House, of Fras. Crosbie, Esq.;
Spring Lodge, of F. J. Martelli, Esq.; Lower Cannon, of J. Eagar, Esq.; Magh, of W. Seely, Esq.;
Chute Hall, of W. Chute, Esq.;
Spring Hill, of Captain Chute;
Arbella, of Fras. Feet, Esq.;
Plover Hill, of George Gun, Esq.; and
Frogmore Lodge, of the Rev. Barry Denny.
<<<<<<<<
The countdown has begun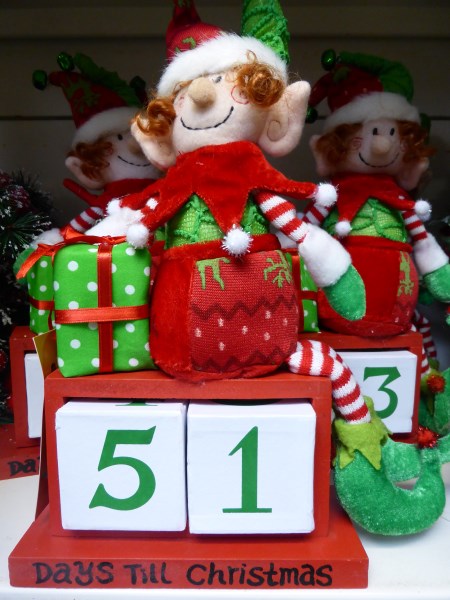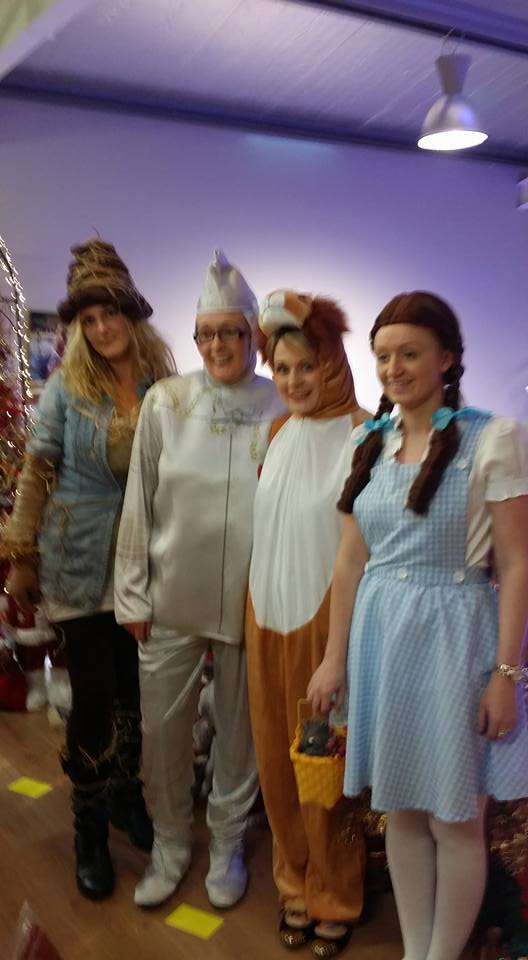 All the elves at Listowel Garden Centre have been really really busy. They opened their Christmas shop on October 7 2015. Every year I think their display just can't be better than last year's and every year it is. Do drop in and see for yourself.
Danny Russell tells me that he has seen Christmas displays in Harrods and Brown Thomas and he thinks that Listowel Garden Centre Christmas Shop 2015 is better.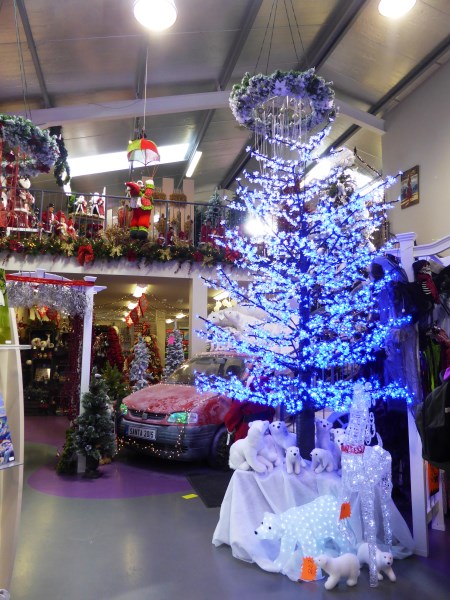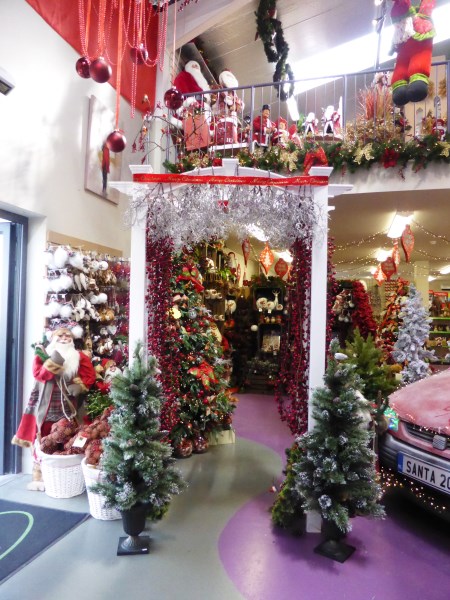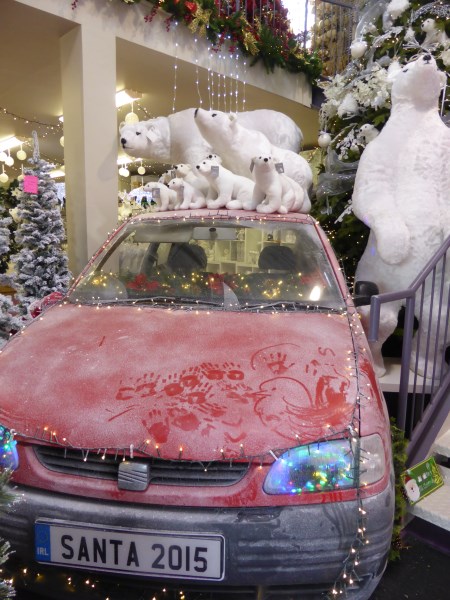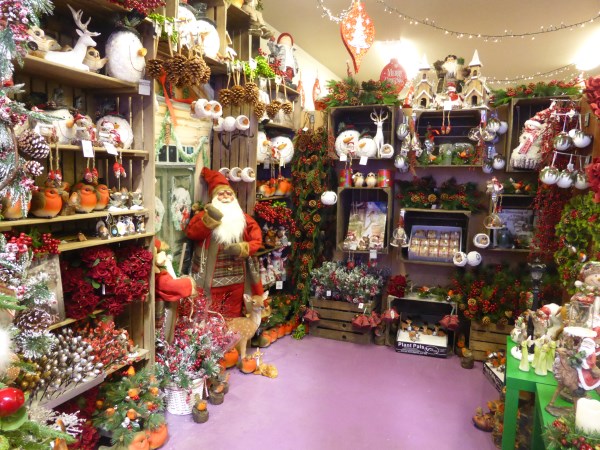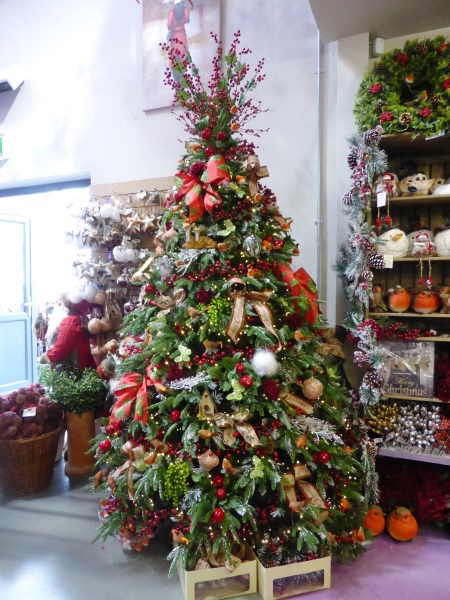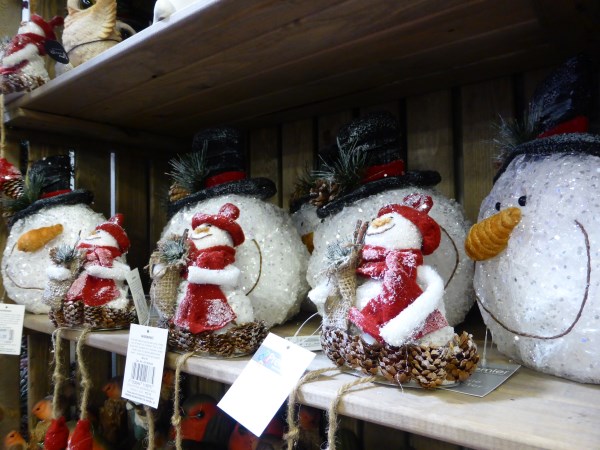 I dropped in early to take some photos before all of this beautiful stock starts to walk out the door.
>>>>>>>>>>
What a Shame!


Greenlawn Nursing Home has been vacant and neglected for some years now. On Thursday last, October 8 2015 it was extensively damaged internally by fire and smoke.