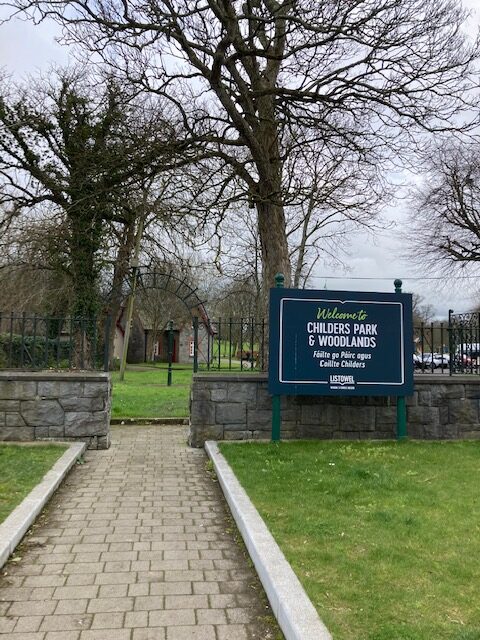 <<<<<<<<
Last of Tom O'Halloran's photos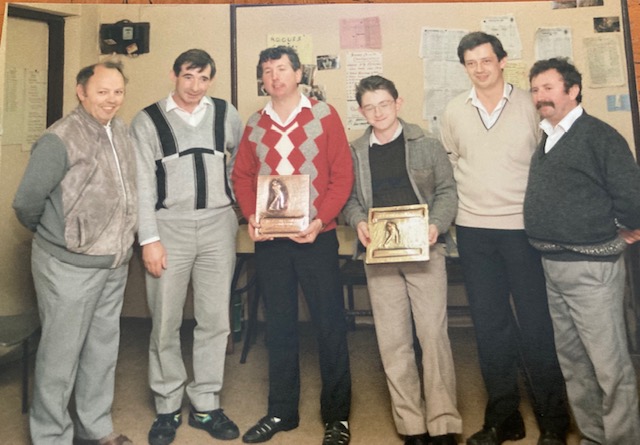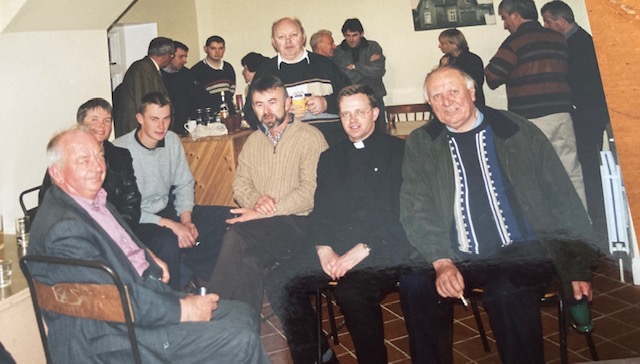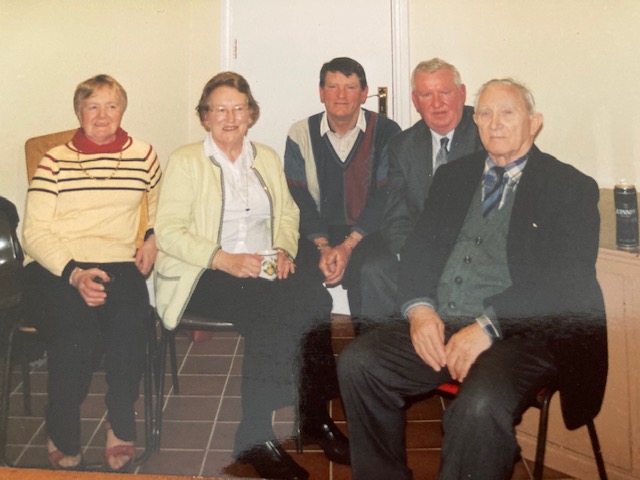 These look like celebrations in the Pitch and Putt clubhouse. Sorry I can't name all the people. R.I.P. those gone from us. A big thank you to Tom's family for sharing the photos. They brought back memories to many.
<<<<<<<<<<<
Some People I met on St. Patrick's Day 2023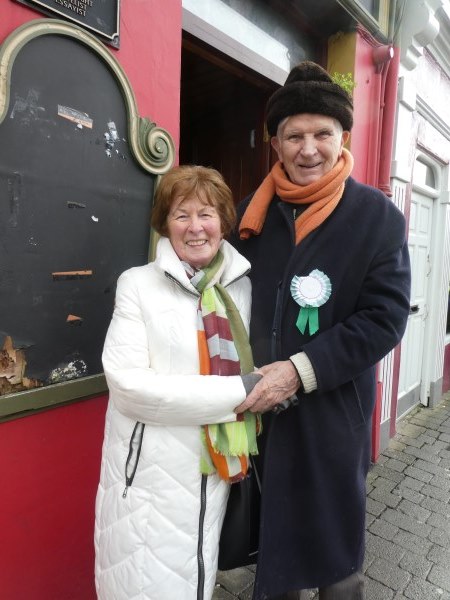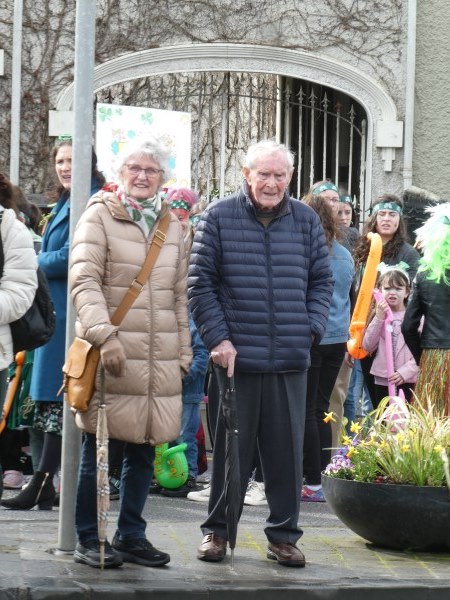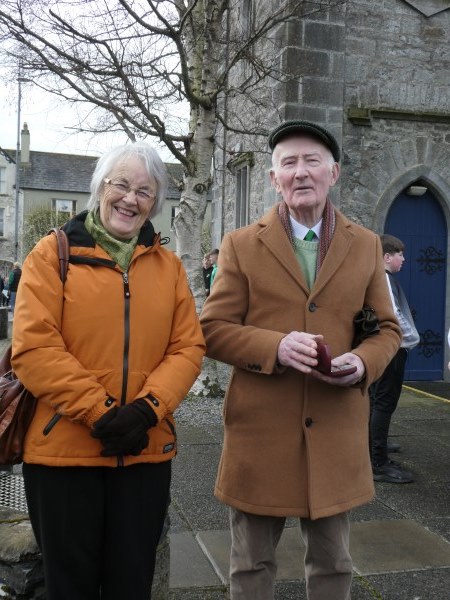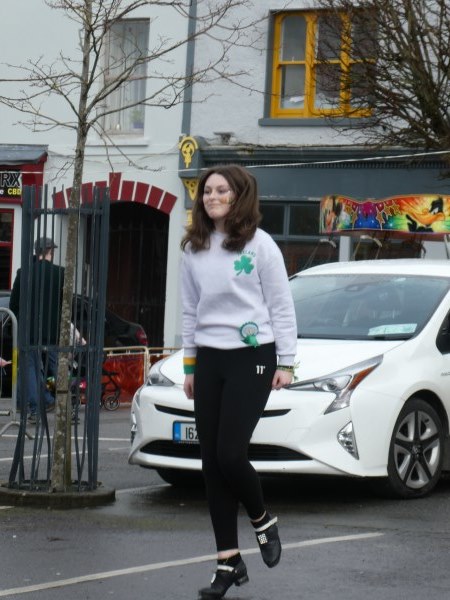 Dancing is always a huge part of the parade. This year, with all the schools and sports clubs taking part it was hard to put a cohort of dancers together. Fair dues to Johnny Cronin for representing as best he could the dancing community.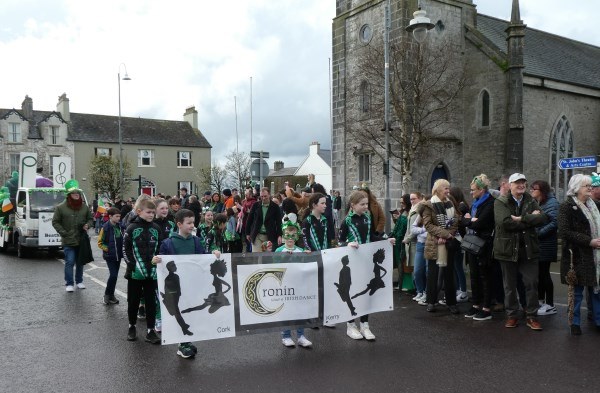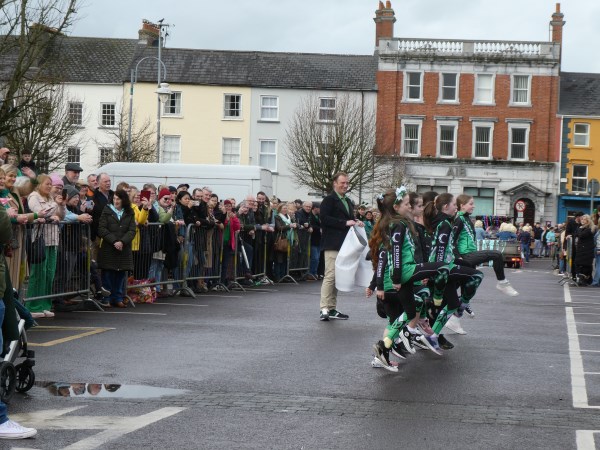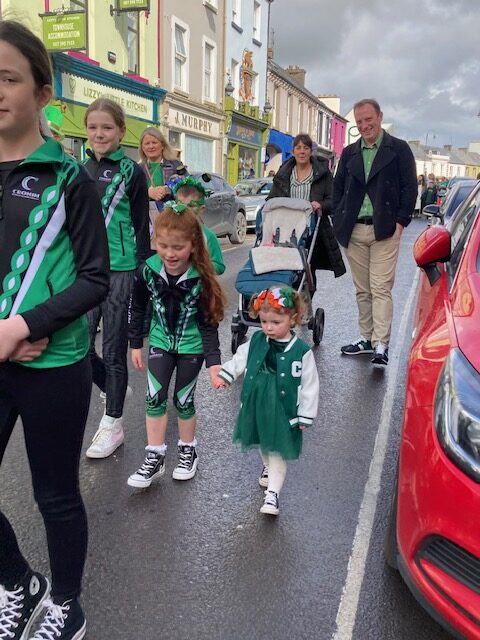 He also had the smallest cutest dancer of them all.
<<<<<<<<<<
Tony O'Callaghan, Artist in Copper
The late Tony O'Callaghan's artwork hangs in more Listowel homes than any other artist. He is also well represented further afield.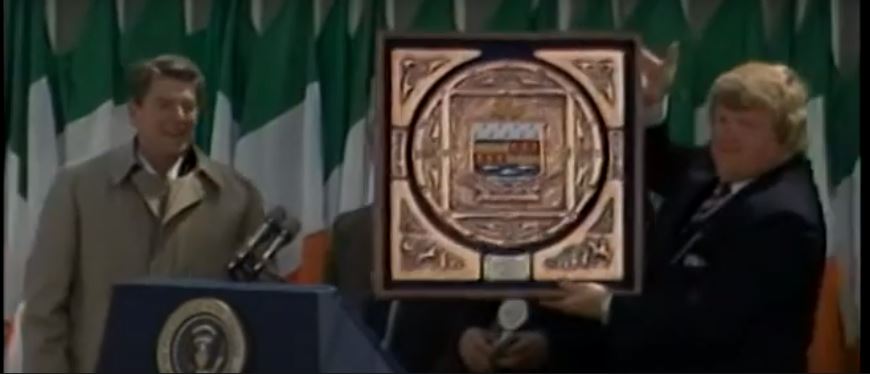 Here is a still from a You Tube video Dave O'Sullivan found. It's from 1984 and it is in Ballyporeen. Derek Davis, M.C. is presenting a Tony O'Callaghan copper plaque to President Ronald Reagan of the USA.
Full video here;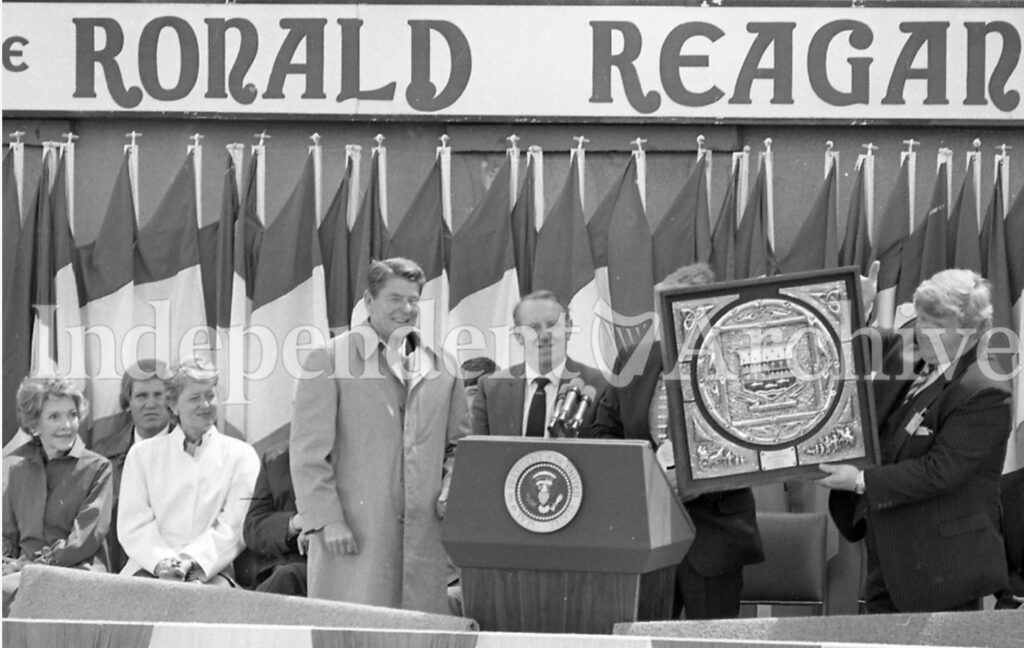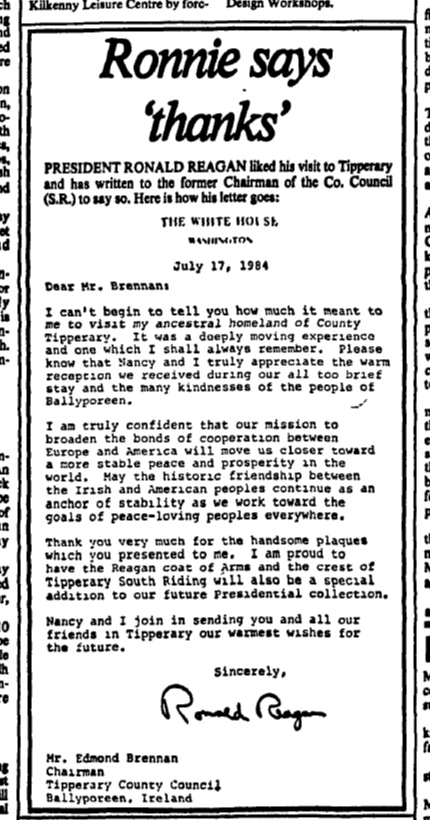 <<<<<<
Toddy's Seat
In Childers' Park, Listowel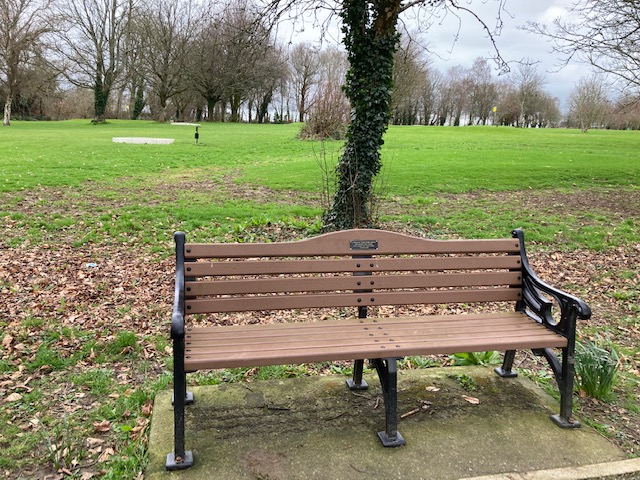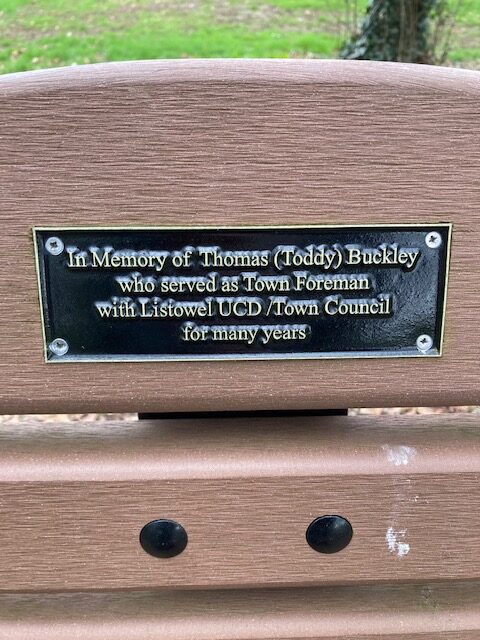 <<<<<<<<<<