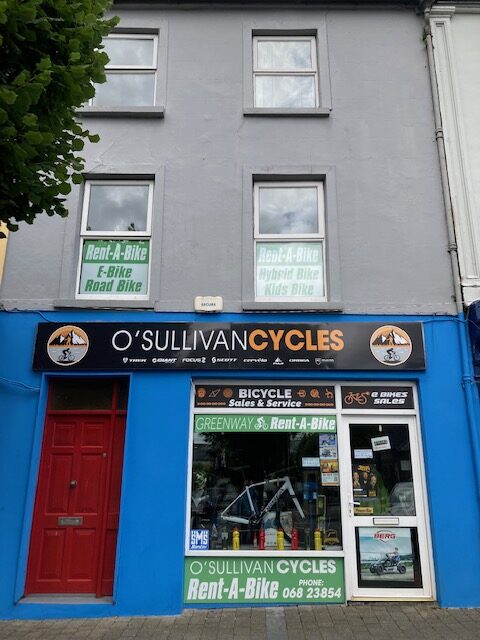 O'Sullivan's Cycle Shop, The Square in July 2023
<<<<<<<
Spotted in Listowel Credit Union
Major events in the twenty years since our credit union was formed.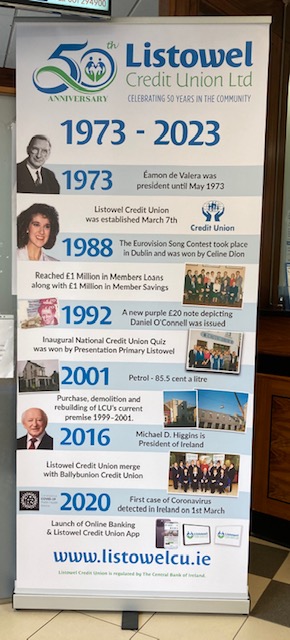 <<<<<<<<<<
Remembered with Flowers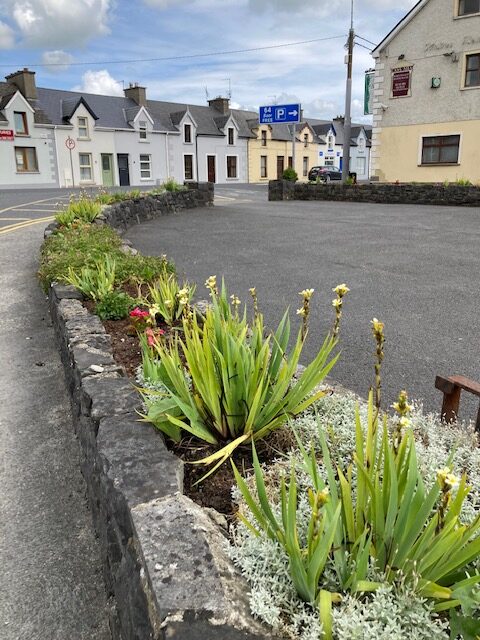 When I posted this photo last week, people reminded me that this special walltop garden was referred to in Tidy Town circles as Eileen's Wall because the late Eileen Worts took special care of it.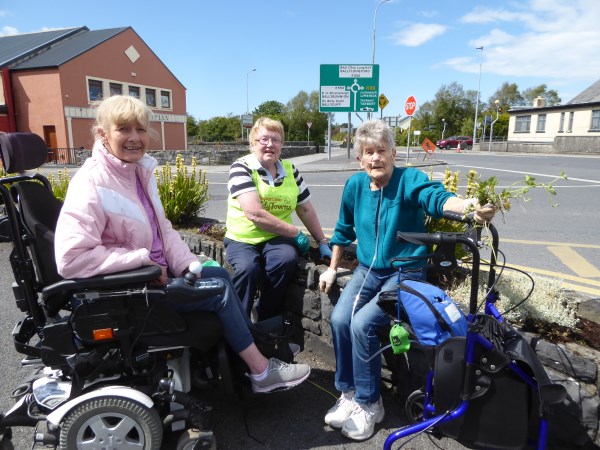 Eileen, R.I.P. with fellow Tidy Towners, Jackie Barrett and Breda McGrath. Mary Hanlon tells me that the present beautiful display here this year is planted and cared for by Breda.
<<<<<<<<<
July 6 2023 in Kerry Writers' Museum
A few more pictures from the evening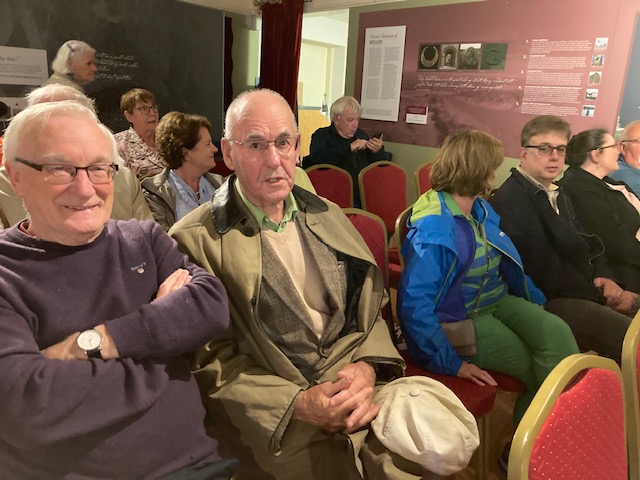 Childhood neighbours, James Kenny and Jim MacMahon in Kerry Writers' Museum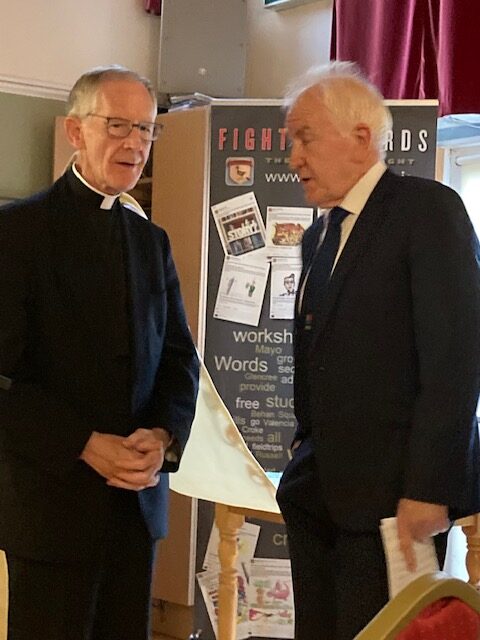 Fr. Brendan O'Connor and Jimmy Deenihan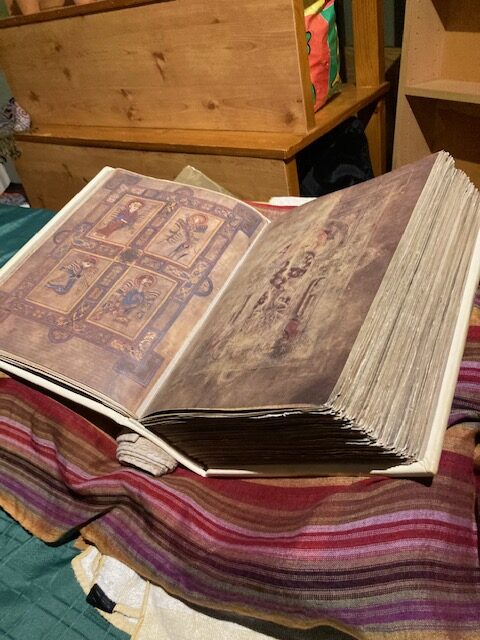 We were able to see The Book of Kells which was the inspiration for much of Michael O'Connor's work up close.
It wasn't THE Book of Kells but it was a facsimile copy
What is the difference between an ordinary copy and a facsimile copy?
Answer; Quality… facsimile looks exactly the same as the real thing with ink stains, water damage and holes just as they are in the real thing.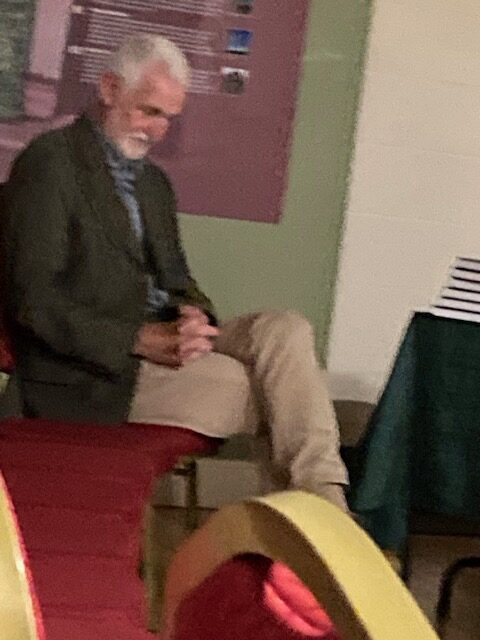 This is the man, Dr. Donncha MacGabhann who owns the precious facsimile copy and who explained to us what it is all about.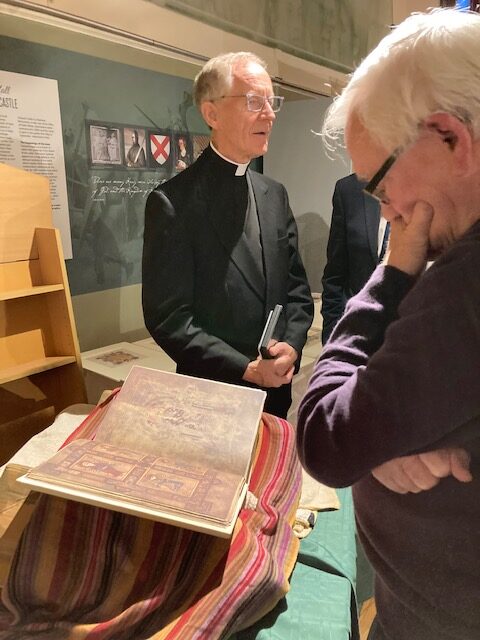 It was a source of fascination to everyone on the evening.
<<<<<<<<
A Timely Poem
An Post have launched their digital stamp. Before too long a book of stamps or any paper stamp at all will be a thing of the past.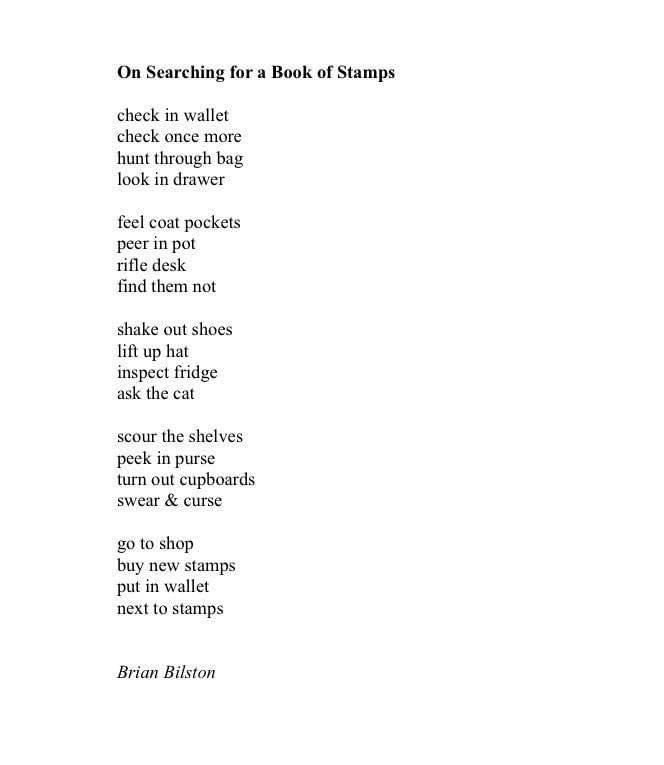 <<<<<<<<