Tidy Town Prizegiving in Listowel Family Resource Centre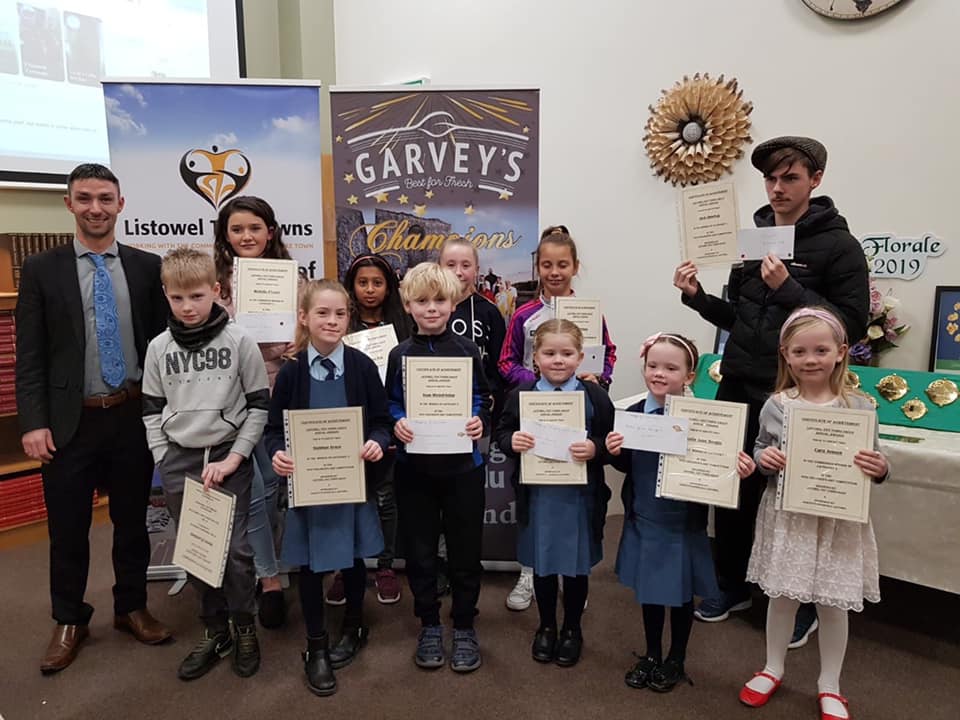 Winners of the art competitions
<<<<<<<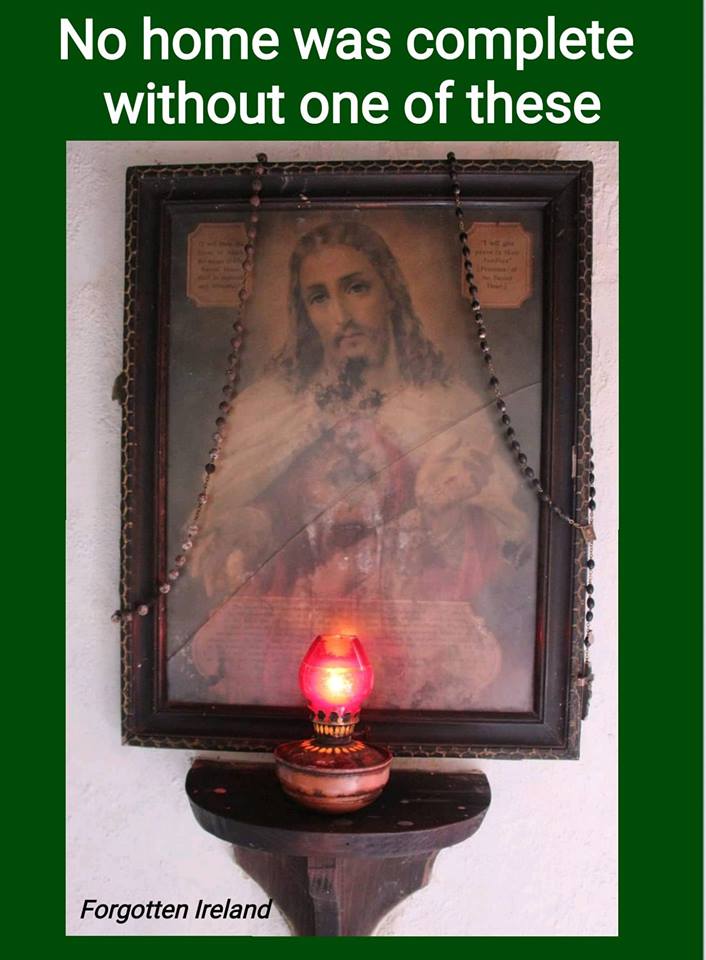 It's a while since I've seen one but when I was growing up every kitchen had one and on it was written the birth dates of all the children. It had a designated lamp, called a Sacred Heart lamp burning constantly beneath it.
<<<<<<
First Glances at The Book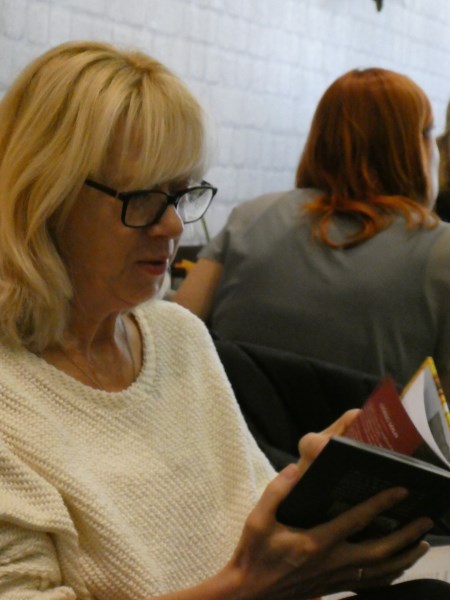 My friends in Knitwits were among the first to see A Minute of Your Time.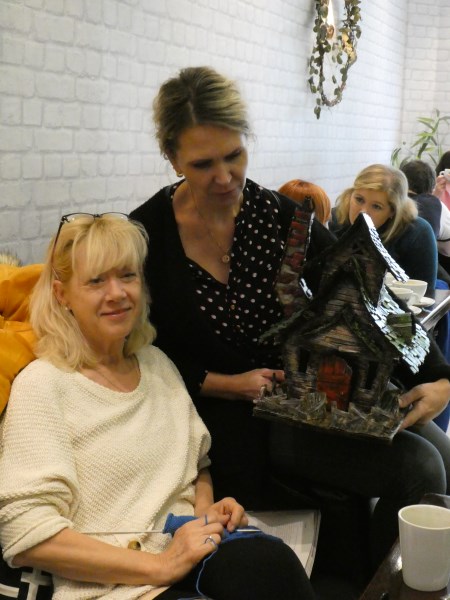 Knitting is only one of the many crafts that Rosie can turn her hand to. She made this lovely Halloween Witch House which Bigita is admiring.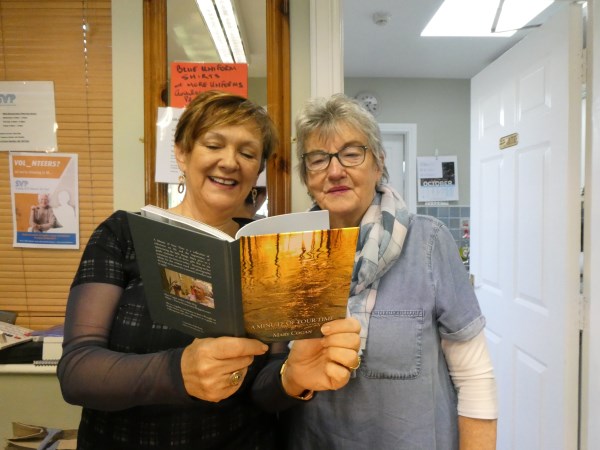 I gave my friends, Mary Frances and Nancy in the Vincent de Paul shop an early viewing as well.
A Minute of Your Time
<<<<<<<<
Listowel Sign Writer at Work in Tralee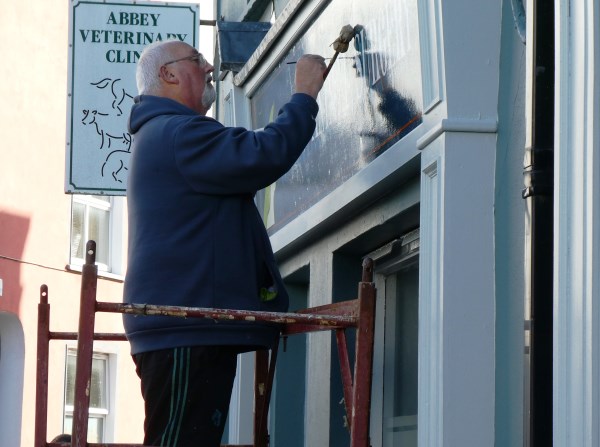 I spotted Martin Chute on his scaffold painting a sign at the vet's in Tralee
<<<<<<<
Break in At Harnett's Pharmacy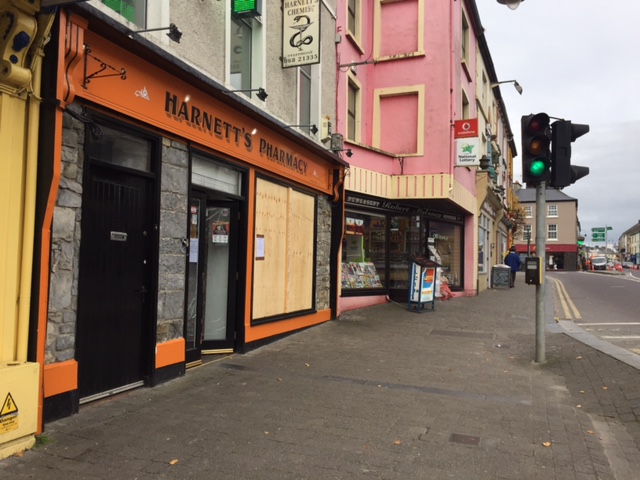 This is how it looks now.
Earlier yesterday October 22 2019 this was the scene in The Square.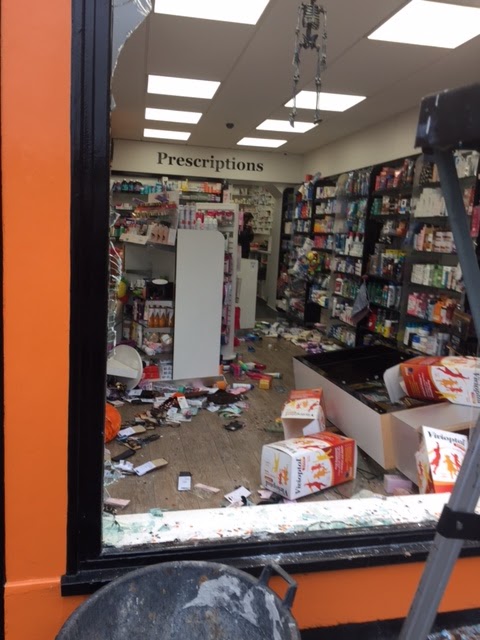 It was so sad that in our lovely peaceful town thieves had struck during the hours of darkness and in an attempt to rob the shop had completely trashed it.
Two other shops were also targeted by the thieves but it was in Harnetts that they did the most damage.