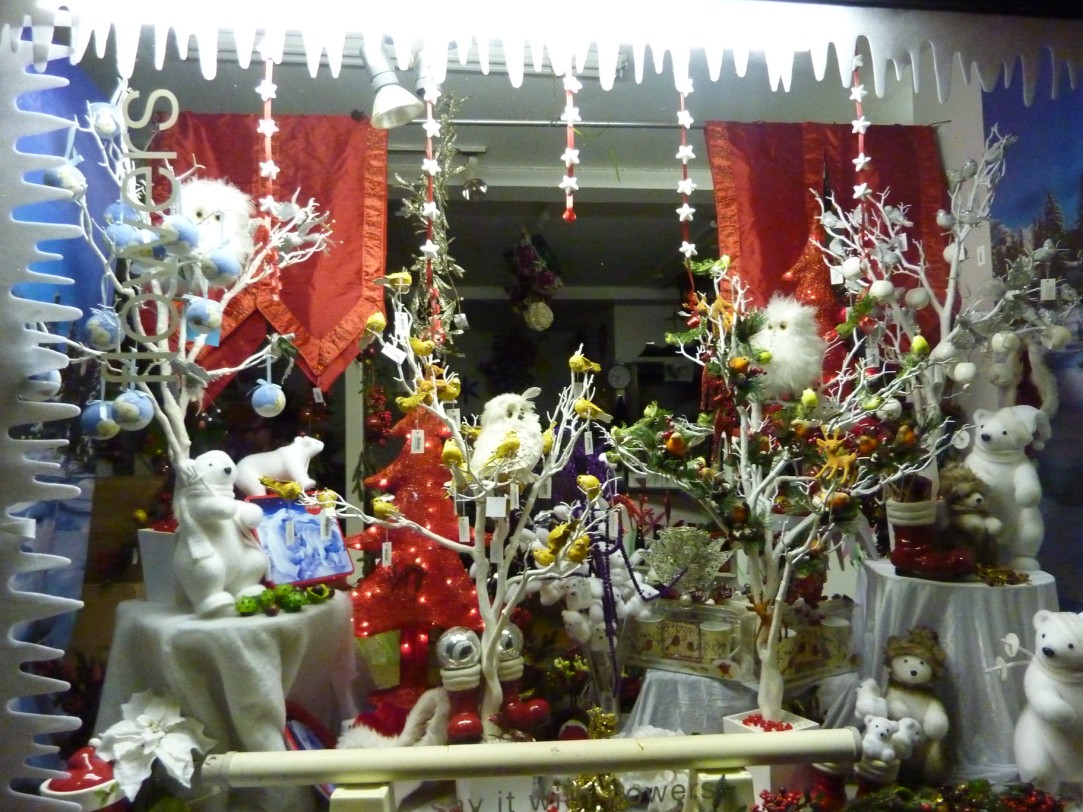 This is Betty McGrath's window; the first Christmas window I spotted in Listowel. Since then I've seen lots of festive displays in town.
Today is Black Friday, the day when our stateside friends go on a mad spending splurge. Thanks to the internet we can all get in on the act with lots of online stores offering bargains for one day only.
BUT this year Listowel traders want everyone to make a special effort to spend our money locally. We are not going to have Black Friday, we are going to have Liveline inspired Fiver Friday. Starting next week, look out for €5 promotional deals in lots of local shops.
AND THERE's MORE….
Shops will open on Sunday afternoons from now until Christmas.
Local independent traders will sell vouchers which will be valid for one year. These will be a kind of local currency to be spend with any of the participating traders.
All the bumph about this and other great offers is available here
https://www.facebook.com/ListowelTown
Now, after the ad break, the address of our website, as promised. Niall of RPM has been working through the night to get everything ship shape and Bristol fashion for our debut.
Here it is
http://www.northkerryreachingout.com/
With help from our friends we will be adding to the content as time goes on.
Lastly; don't forget tonight is trad. night in The Swanky Bar, Tarbert