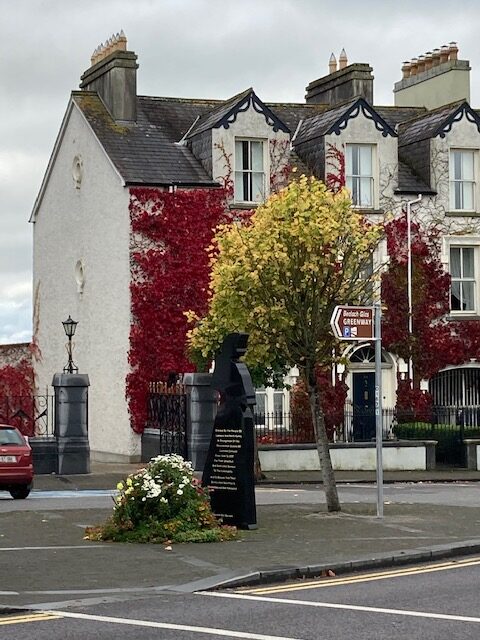 <<<<<<<<<<<
Samhain
(from Joe Kennedy's Country Matters in yesterday's Independent)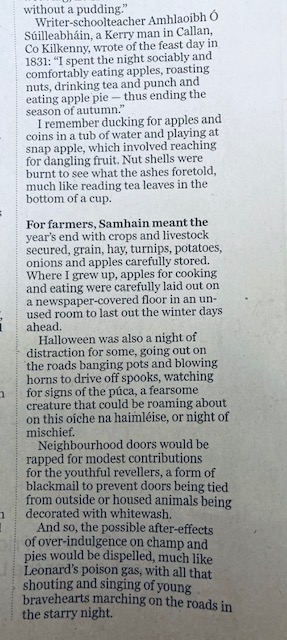 <<<<<<<<<<
The Residency @ 74
Isn't it coming along beautifully?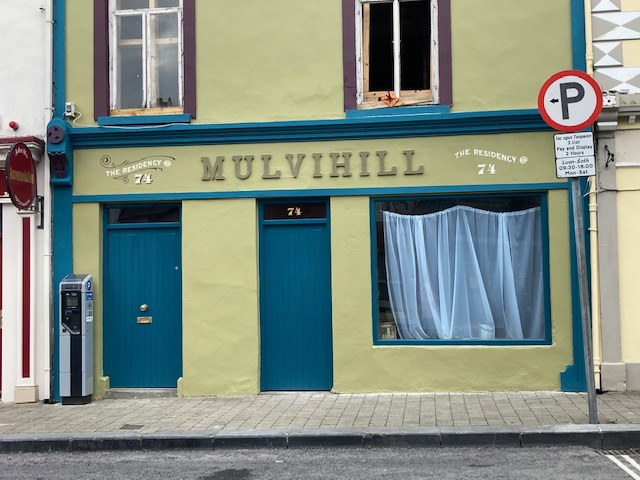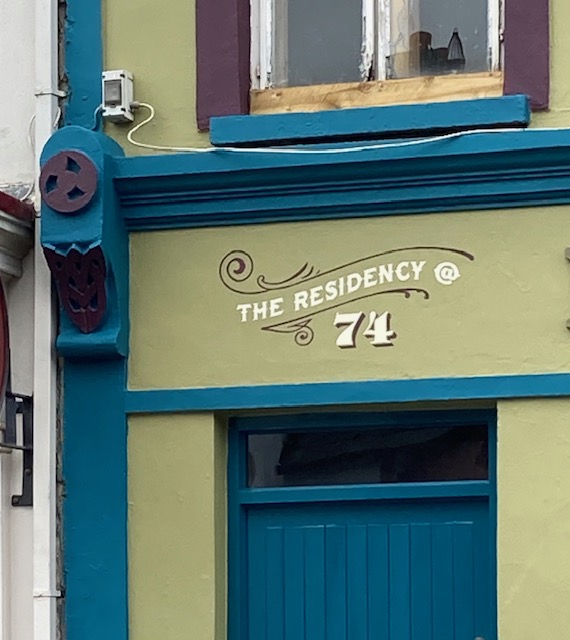 Martin Chute has added his flourish.
<<<<<<<<
St. Batt's Well
From Shannonside Annual 1959

Note the reference to Collopy's Corner.
Public transport has improved since those days. Here is a recent post from Tarbert.ie
"There are now buses running 4 times daily to Listowel and back to Tarbert. The 1st bus leaves Tarbert at 7.55am. There is also buses running to Limerick 4 times daily and back. The 1st bus leaves at 6.45am."
<<<<<<<<<<<
Listowel Food Fair 2022 Opening Banquet
I was lucky enough to be invited to this feast in the Listowel Arms on October 27 2022
The evening was a celebration of delicious Listowel food and was in tribute to Kerry Group which has sponsored the food fair from the beginning. Kerry Group is celebrating its 50th anniversary this year. We were honoured to have at our table, Eddie Moylan who was one of the founding members of what is now an 8 billion euro global industry.
We heard great tales of soggy boggy fields and employees in caravans. From a little acorn in the Canon's field, Listowel, a mighty oak has surely grown.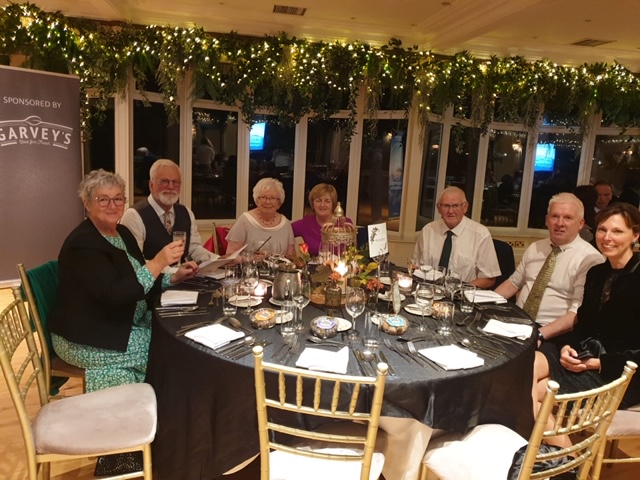 Here is the menu for the meal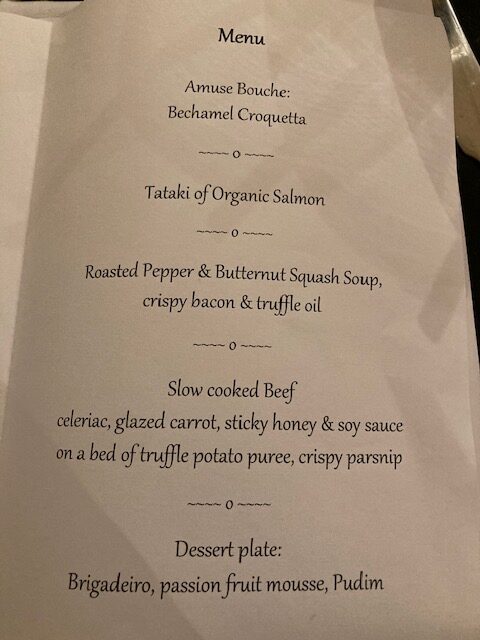 Because of Kerry's sponsorship of Kerry football, Jason Foley, newly announced as Ballydonoghue's first All Star was a guest of honour.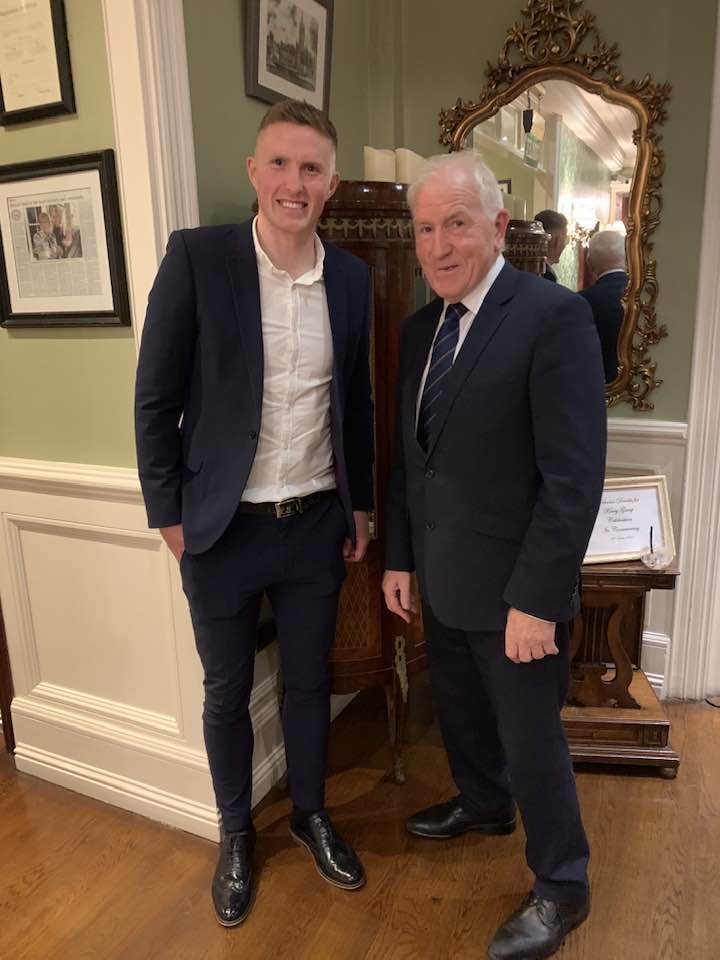 We got to pose with another guest of honour, who has become a bit like Banquo's ghost, turning up at every feast.
<<<<<<<<<<
A Reunion Photo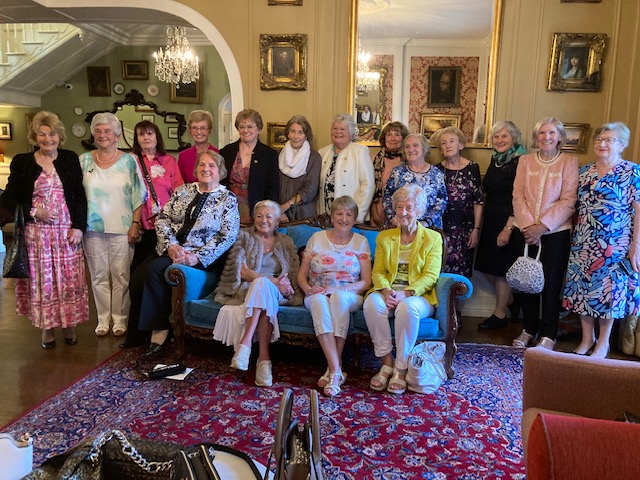 When this class from the early sixties reunited, they brought a few old photos with them. Here is one of the girls from a good few years ago.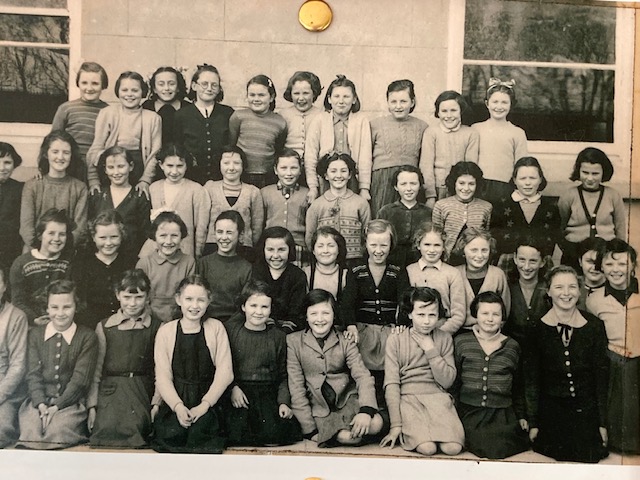 <<<<<<<<<<