Tidy Town's Tree Project
John Corridan has contacted me to ask for your help with this one. Listowel Tidy Town's committee is promoting a very interesting and innovative project. They want us to photograph and document local trees. They just want your favorite tree, a tree that has a story or any tree that is of interest. All you have to do is photograph it and send it along with a few words of description like location and anything else you know about or associate with the tree to tidytownstrees@gmail.com
The photographs and data will be displayed in the library.
Here are a few examples: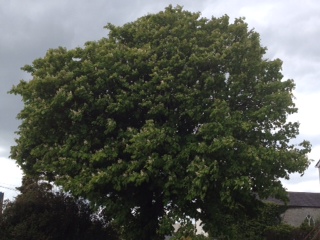 This magnificent horse chestnut stands at the old convent school gate. It was a great source of conkers for the boys of the town at one tine.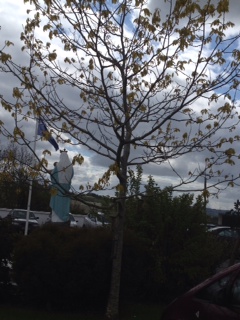 This oak stands in the carpark of the secondary school. It was presented to the school by the staff to mark 150 years of Presentation secondary education in Listowel. The acorn is a symbol of the Presentation order.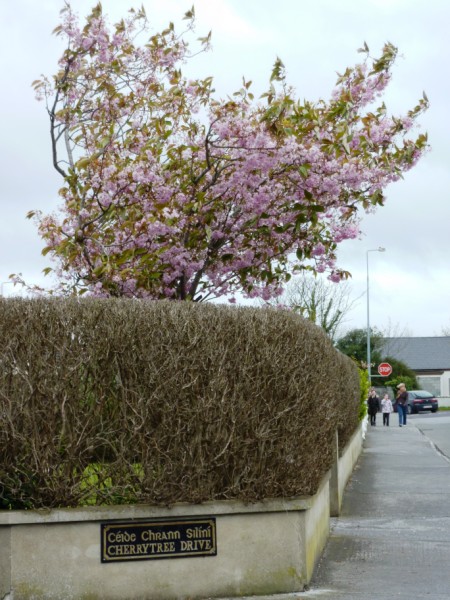 This Cherrytree grows in James McCarthy's garden at the entrance to Cherrytree Drive.
>>>>>>>>>
Last week I visited the Friday Market and I met up with these three lovely ladies.
Aoife Hannon (Miss Universe Ireland) had stopped for a chat with her friends, Leisha Keane and Laura Keane who have just started a summer enterprise selling periwinkles. If you are in the market tomorrow, buy a bag from the girls and enjoy this traditional local delicacy.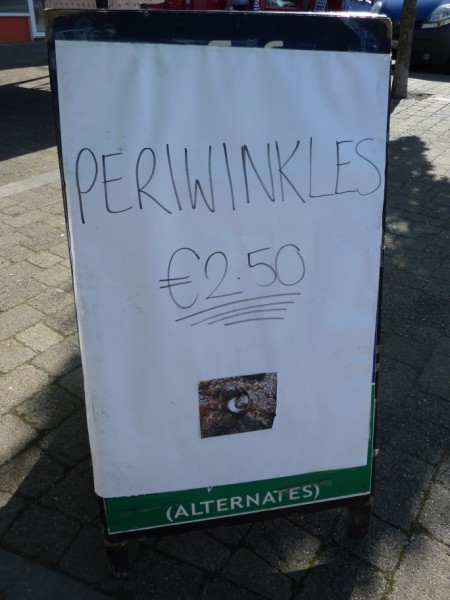 >>>>>>>
Psssst! You read it here first.
When I called to my friend, Máire, the genial and very able administrator of Writers' Week, I found her in conversation with a slayer of Dragons.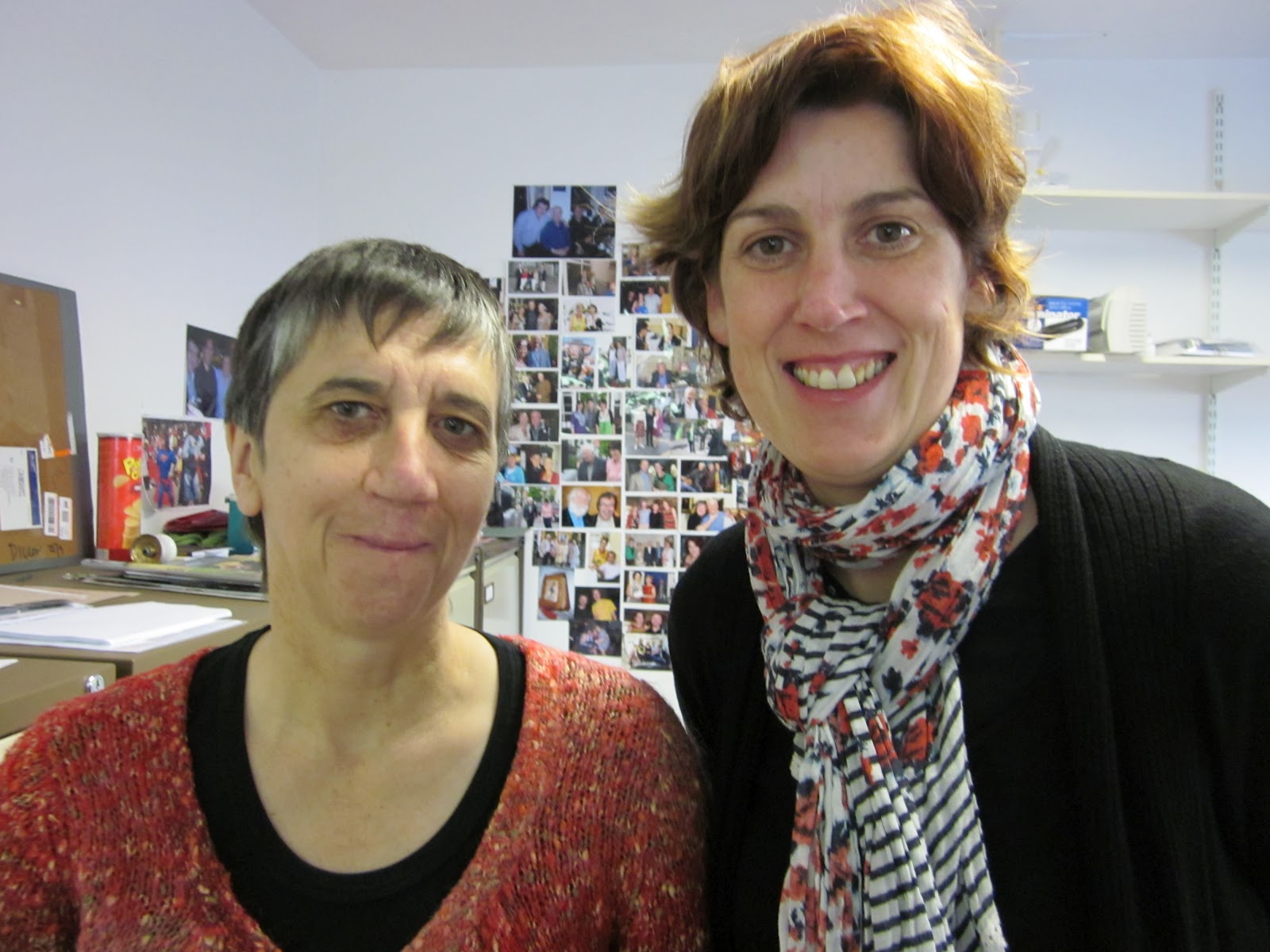 Kate Carmody became a legend in The Den when she turned the tables on two investors and held out for the bargain she wanted. See http://www.rte.ie/tv/dragonsden/s2ep6.html
Read about Kate's organic cheese business here: http://www.bealorganiccheese.com/blog/about-us/
and look out for her on Newstalk's business programme which will be broadcast from Listowel in early June.
But why the psst!!!?
Well, I can reveal that she was in the Writers' Week office paying the registration fee for the writing workshop which she is going to take. Could an autobiography or a cheese making book be on the cards?
>>>>
Isn't this special?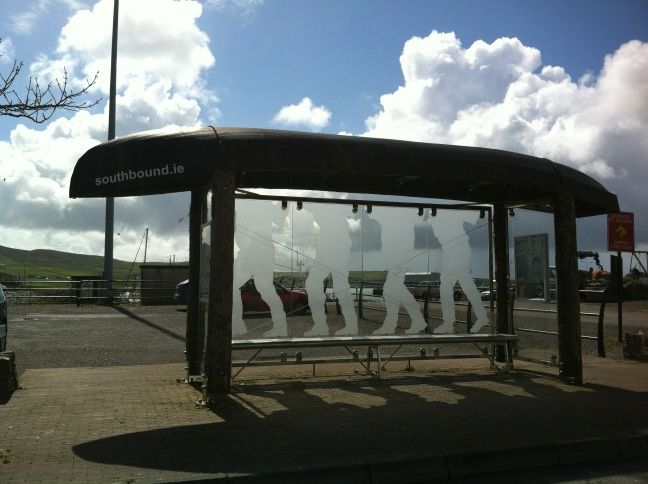 It's a bus shelter in Dingle.