Eamon ÓMurchú was at Trim Castle with his Camera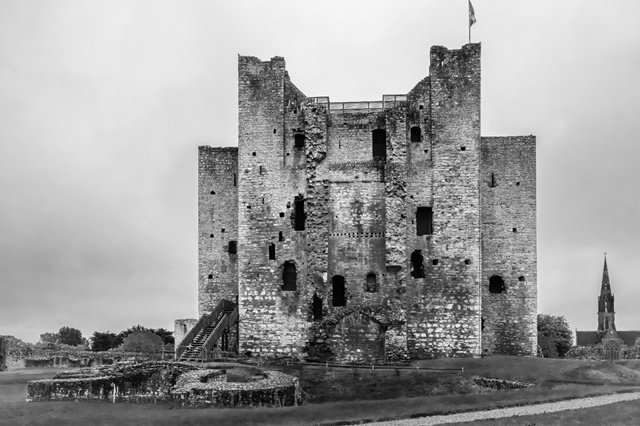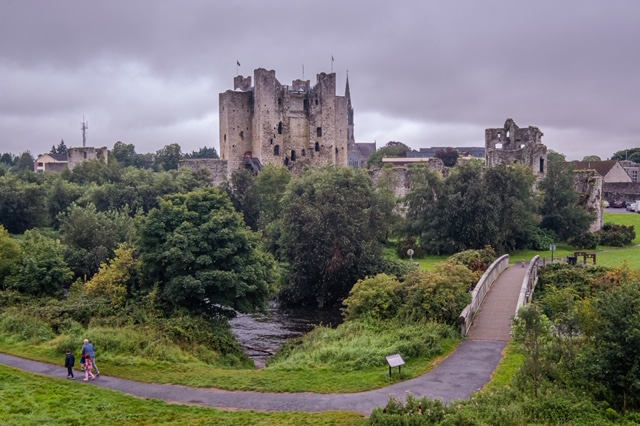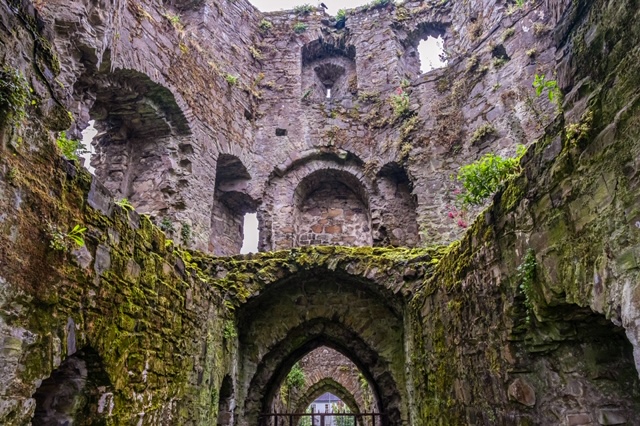 <<<<<<<<<<<<<<
Something Wicked This Way Comes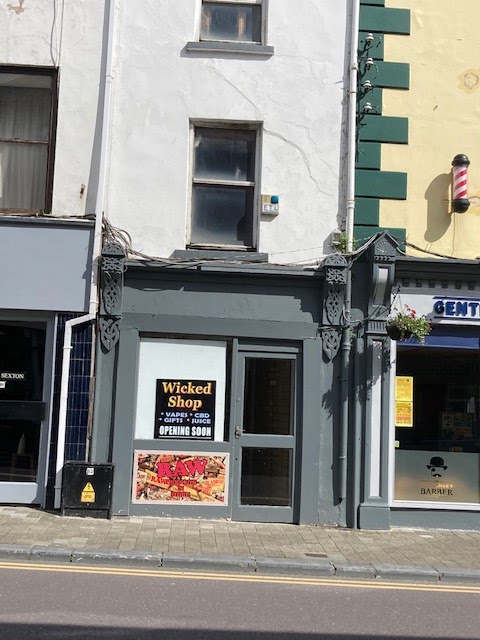 William Street this week
<<<<<<<<<<<
Patty Faley on Paddy Faley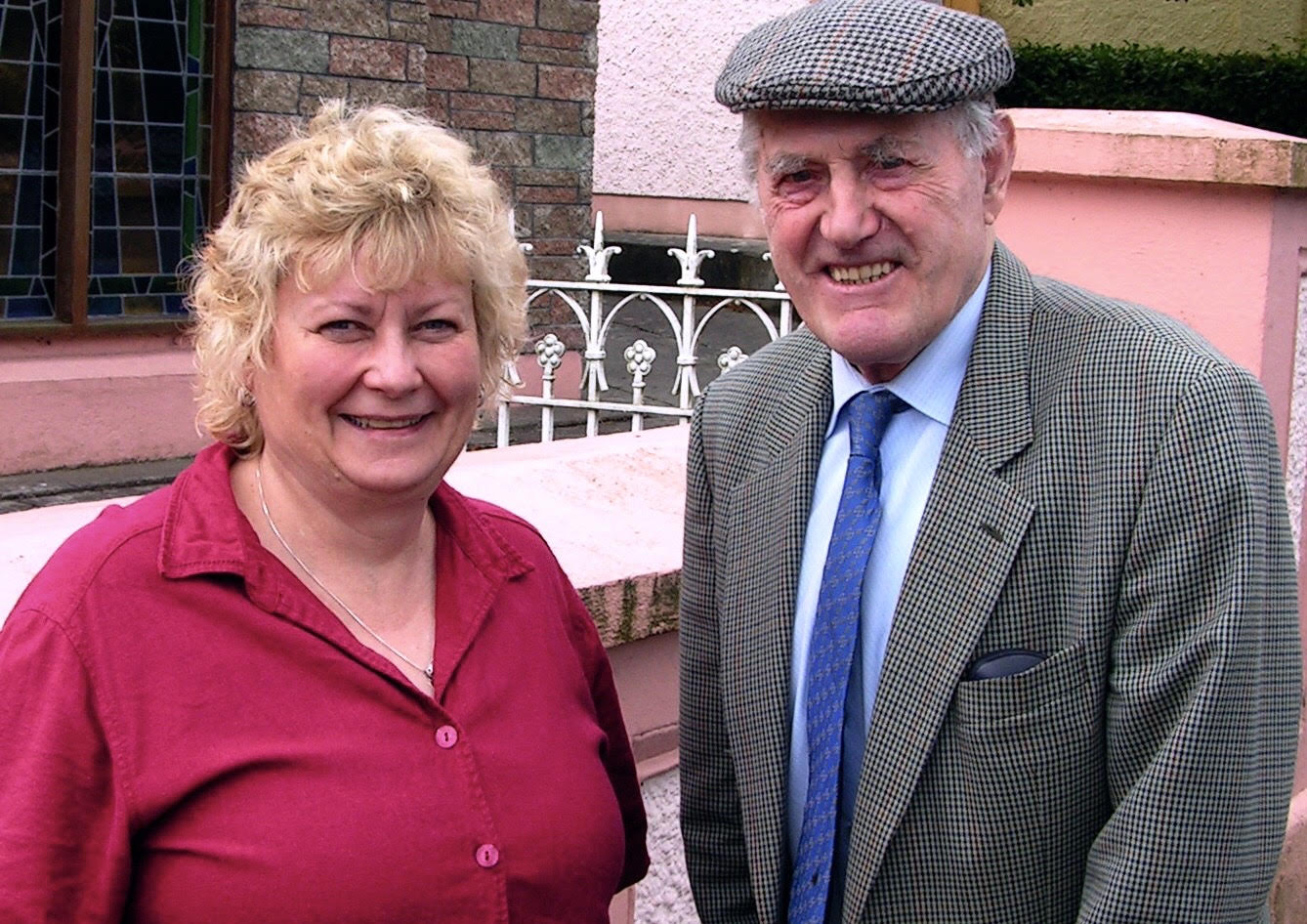 Paddy Faley R.I.P. and his daughter Peg
I got an email from an old friend of Listowel and of Listowel Connection.
Hello Mary,
I have been reading the recent stories about Paddy Faley and thought that I would add my own. As you know, I have been searching for years for my Irish family information. My father was raised in an orphanage and revealed next to nothing to me about his biological family so I have had to do a lot of searching. With much help, I found my late cousin Brigid and her husband Sean Donovan in Loughill. Sean always saved his issues of The Ballyguiltenane Rural Journal for me to take home and read because he knew how much I loved local history and information. I saw the pictures of Paddy Faley and the Irish Rambling House and was very curious about him. My great grandparents (Timothy Fealy/Faley and Johanna Cooney) ended up in Ballyhahill (after living in Listowel and Glin) so It seemed there might be a connection. Sean said that Paddy went to mass every Saturday so we met him there. We had a nice chat with Paddy and his lovely daughter, Peg Prendiville. He raised five daughters after he was widowed. We didn't know of any family connection then and still haven't found it but I'm still looking. Paddy published a book of poems called, The Life and Rhymes of Paddy Faley. I found it at a used bookseller online since it was out of print.
There is very nice article about Paddy and his life at: http://www.turtlebunbury.com/interviews/interviews_ireland/vanishing_3/interviews_ireland_paddy_faley.html. ( The same book has an article about my cousin Din Lane: http://www.turtlebunbury.com/interviews/interviews_ireland/vanishing_3/interviews_ireland_din_lane.html
I miss Listowel and can't wait until it is safe to visit again.
Patty Faley
<<<<<<<<<
Martin Chute Paints Everything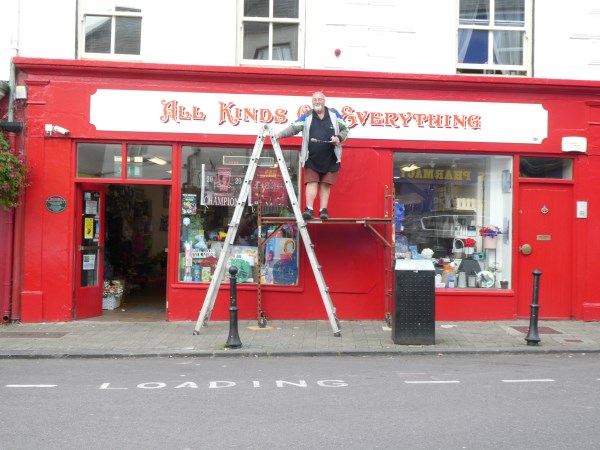 In an age when lots of things are being computerised and craftsmen are being replaced by machines, Martin Chute stands out as an excellent exponent of a dying art. I think you will agree that this is an absolutely beautiful sign.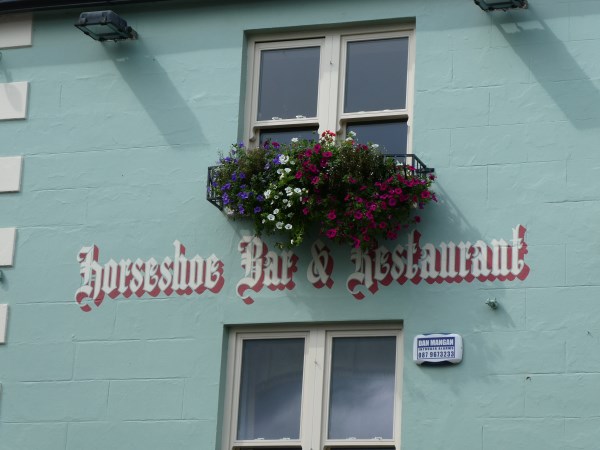 We are blessed in Listowel to have a sign writer of the calibre of Martin, painting artwork to bring delight to native and visitor alike. This beautifully ornate sign is next door to All Kinds of Everything, another example of Martin's versatility and skill. He is a credit to the Chute name which has a long history of decorative artwork and signwriting in Listowel.
<<<<<<<<<<<
Listowel Emmetts Ladies are Celebrating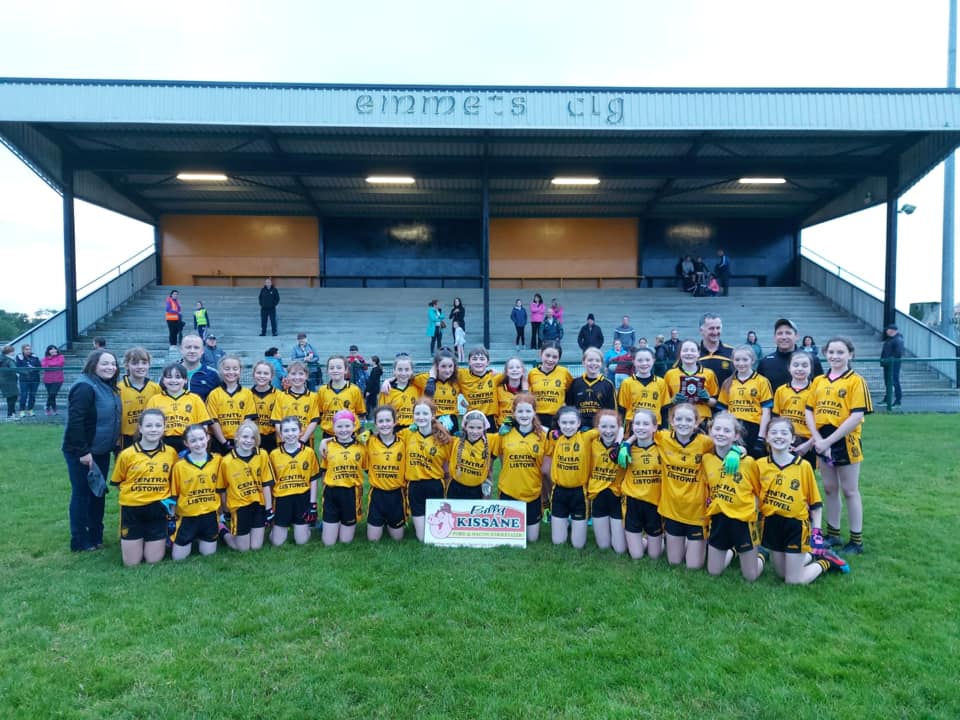 Listowel Emmets U12s who won the North Kerry Div 1 Plate Final tonight beating Castleisland Desmonds by a score of 2-6 to 1-5 in Frank Sheehy Park Listowel. Well done girls & coaches. Fantastic result
The senior ladies defeated Clounmacon