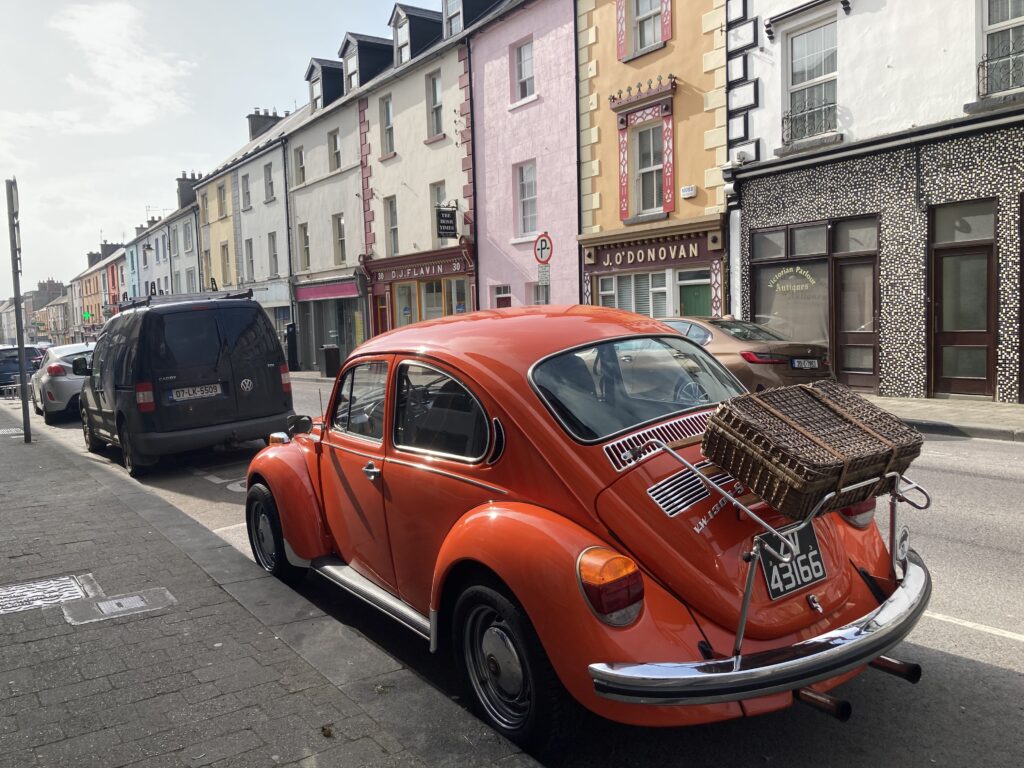 Spotted on Church Street on Sunday March 20 2022.
<<<<<<<<<<
Listowel Stands with Ukraine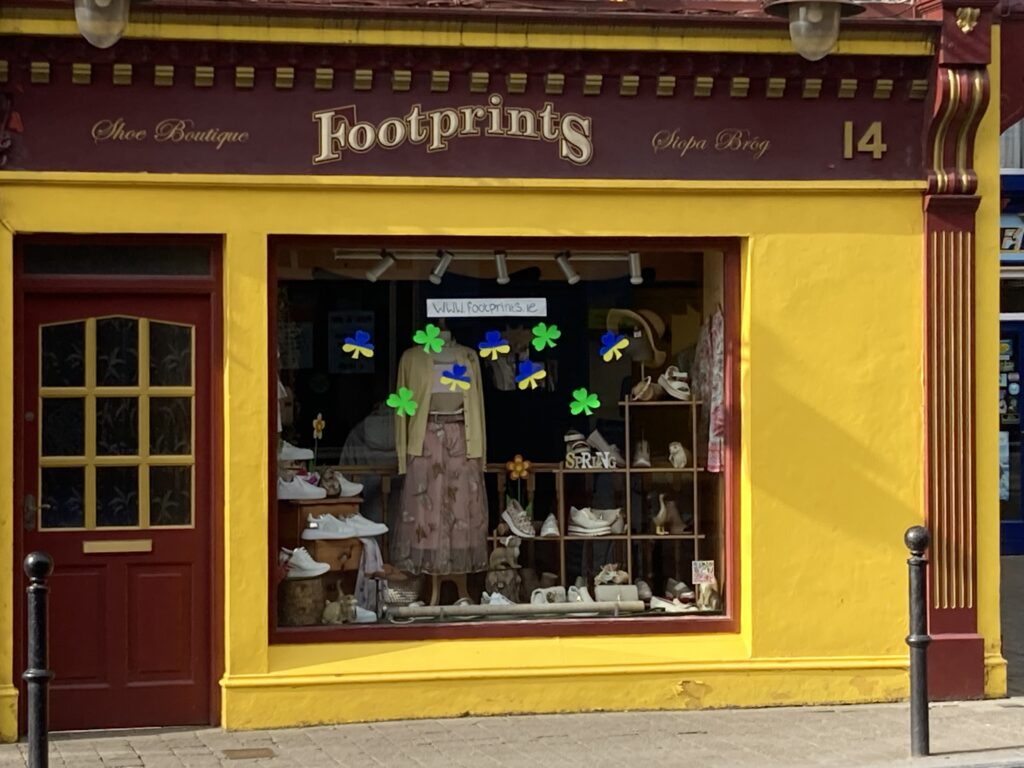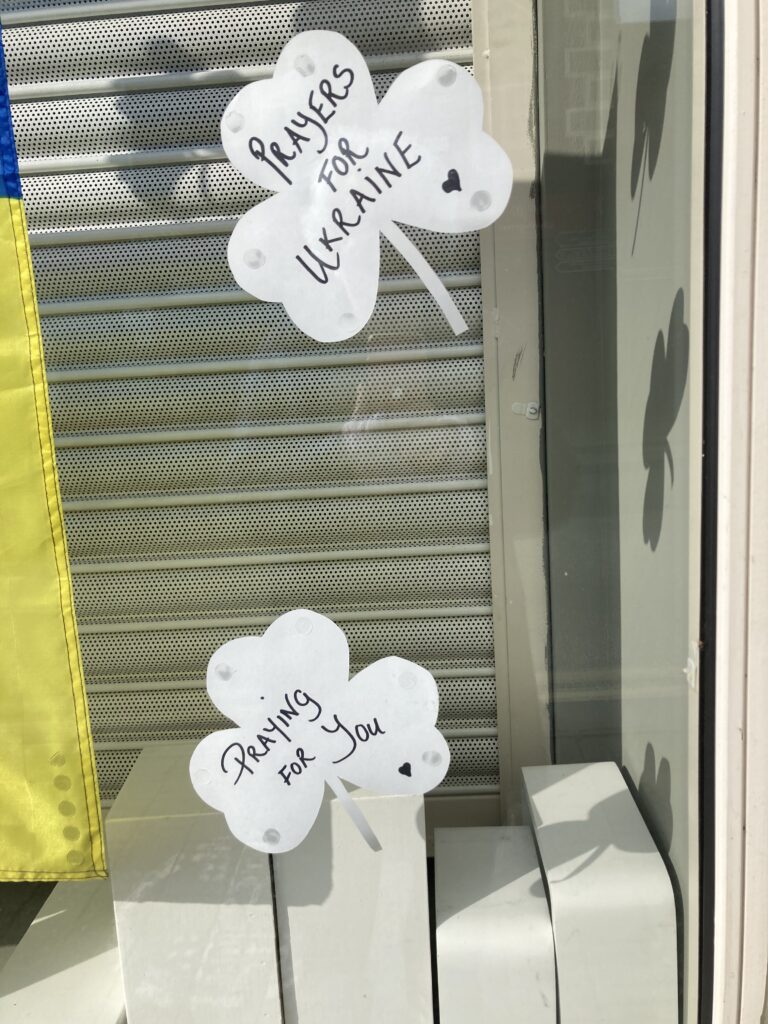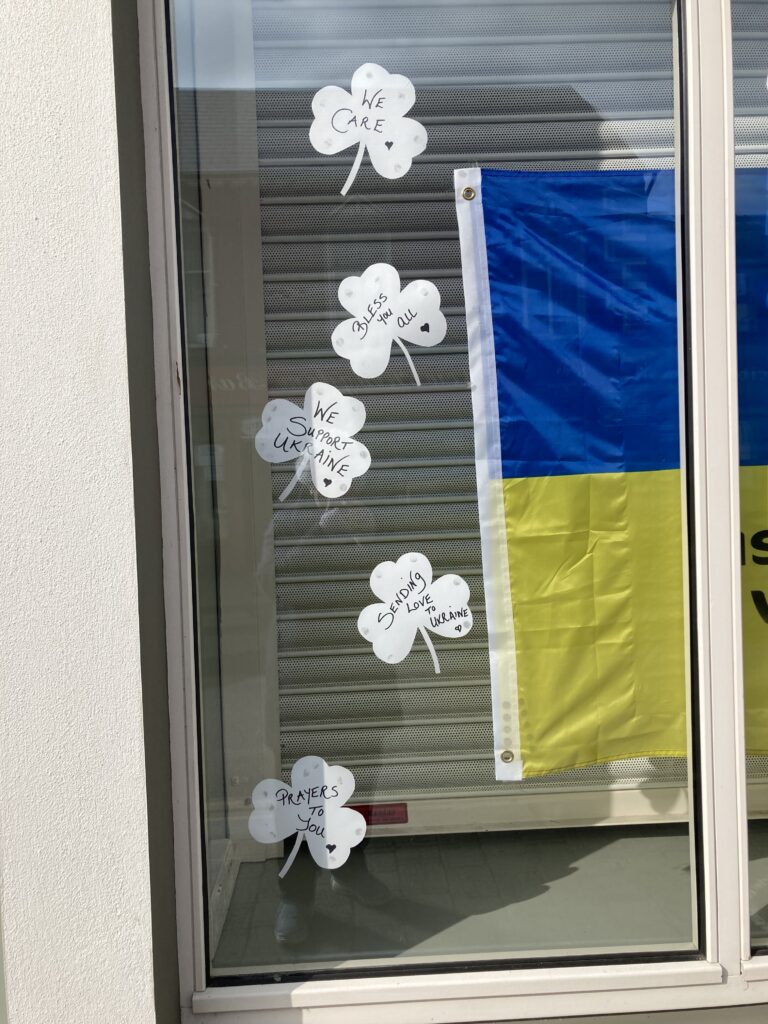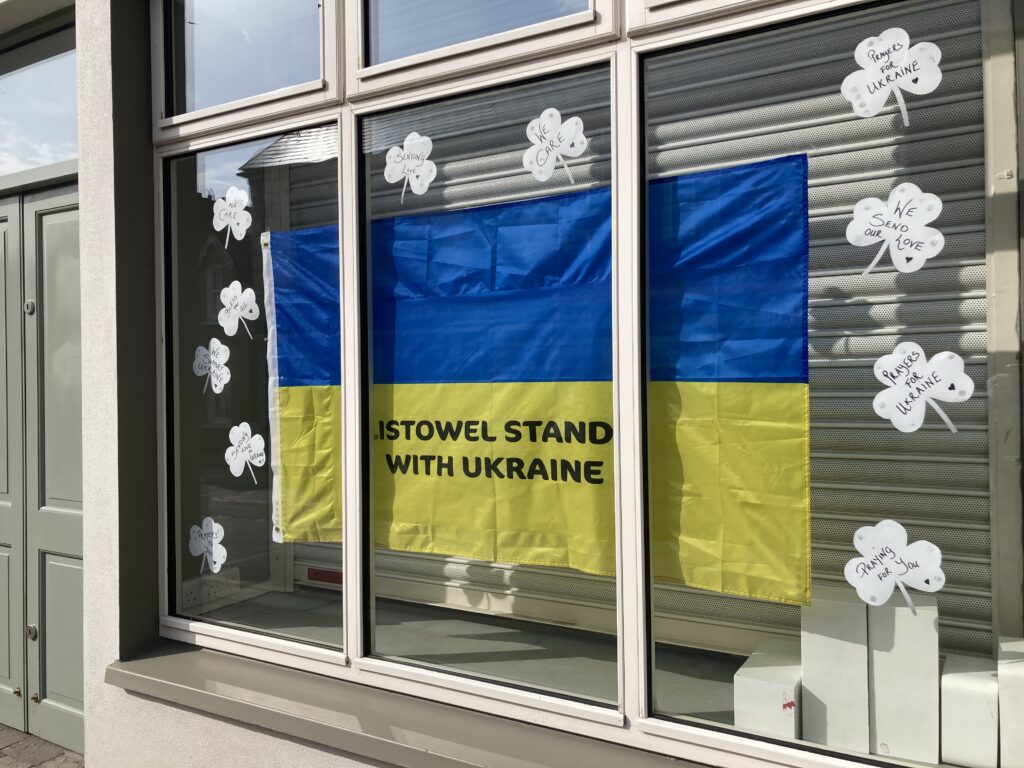 <<<<<<<<<<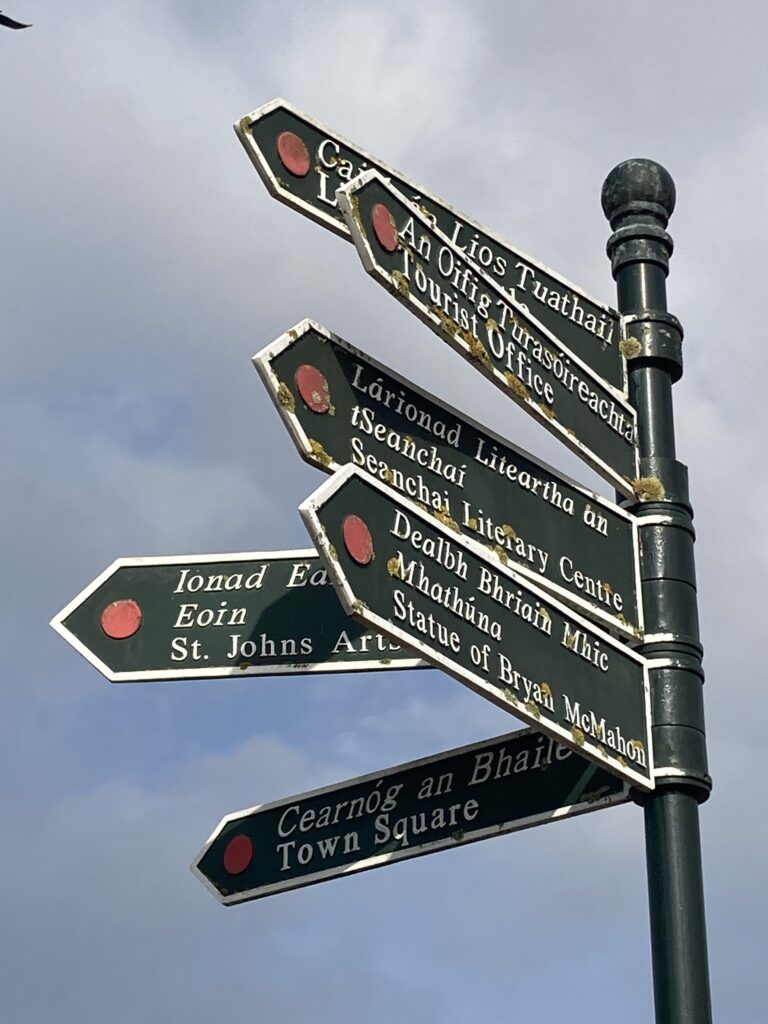 <<<<<<<<<<<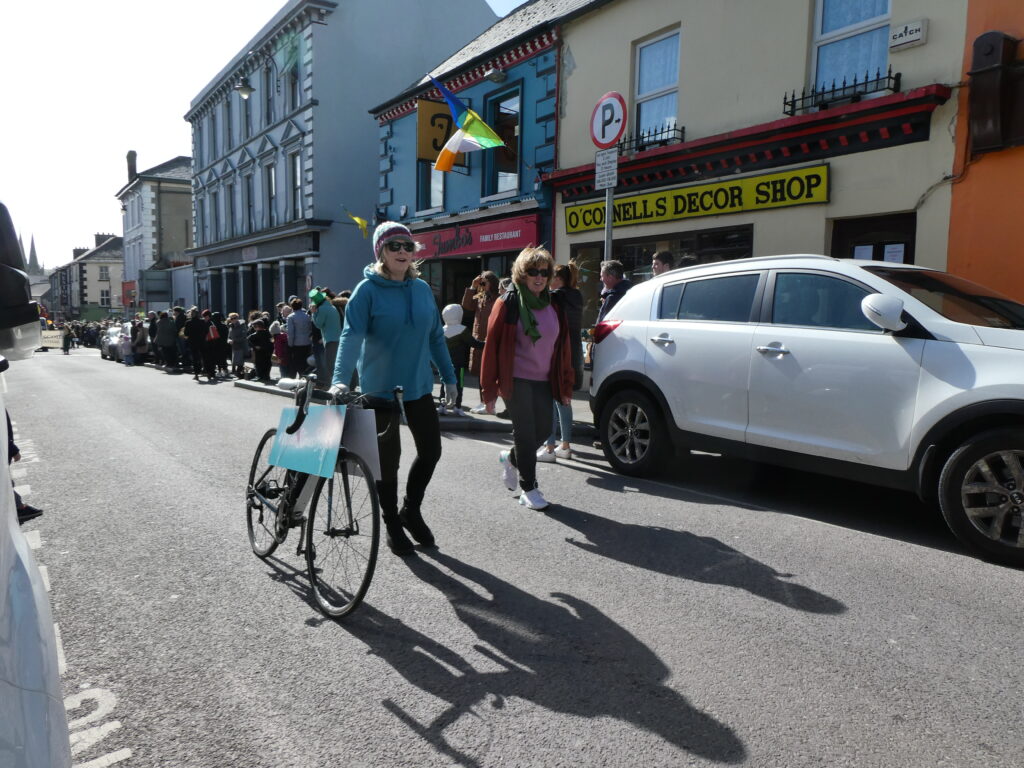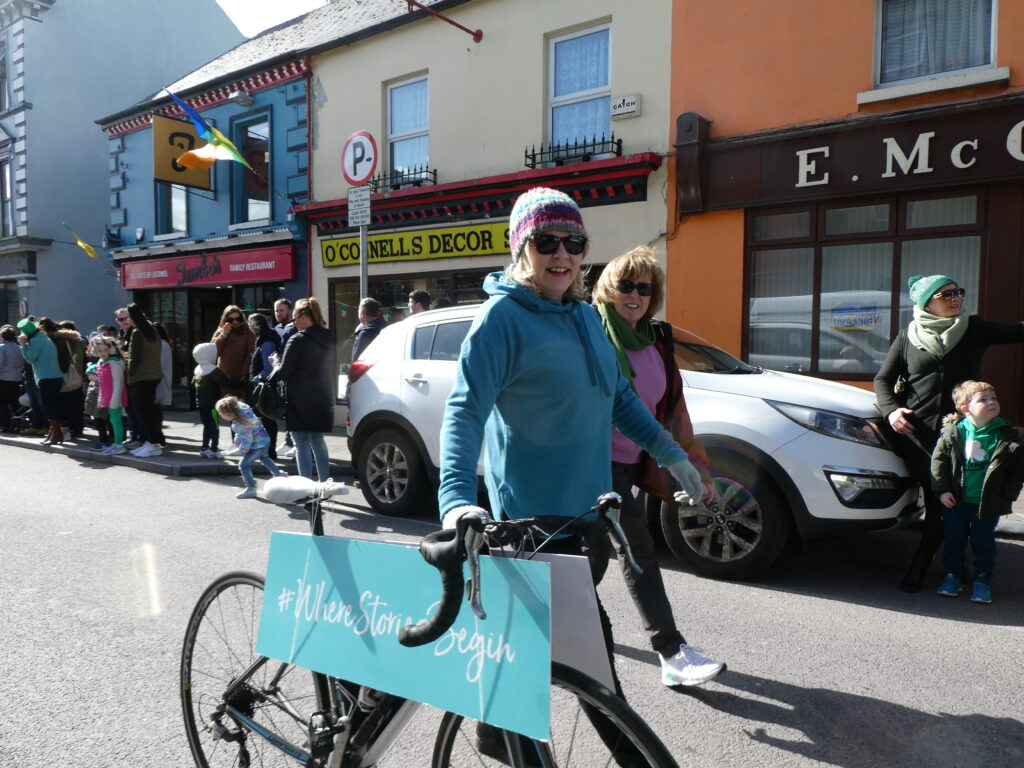 Rose, Joan, Cara and the folks in Listowel Business and Community Alliance played a blinder on St. Patrick's Day ☘️ posting live streams of the parade. This was greatly appreciated by those who love Listowel but couldn't be here this year.
<<<<<<<<<<<<
Schooldays of Yore
About sixty-three years ago ( around 1874 or 75) there was an old school in Kilfeighney in Mr. Stack's land.
Mrs. Kennelly herself attended it. It was a thatched one room building with seats going all round and four plain desks with inkwells in the centre. It had one open fire place, and two windows, and a door in front, and an earthen floor.
The teachers were Mr. B. Brosnan and Miss O Sullivan. There was no Irish taught then, and the principal subjects taught were Reading, Writing, Sums, Grammar, and Geography. It was a mixed school and up to sixty or eighty scholars attended it between boys and girls.
The school was opened at nine o'clock in the morning, and closed at four in the evening. There were no pictures hanging on the walls, but there were Maps; one of Asia, one of Africa, one of America, one of Australia, and one Map of Europe.
The teachers were paid by the English Board and when Clandouglas school opened Mr. Brosnan was again appointed Principal. Mrs. Kennelly who attended this school told this to Annie Hennessy who recorded it in the Clandouglas school's folklore collection.
<<<<<<<<<<