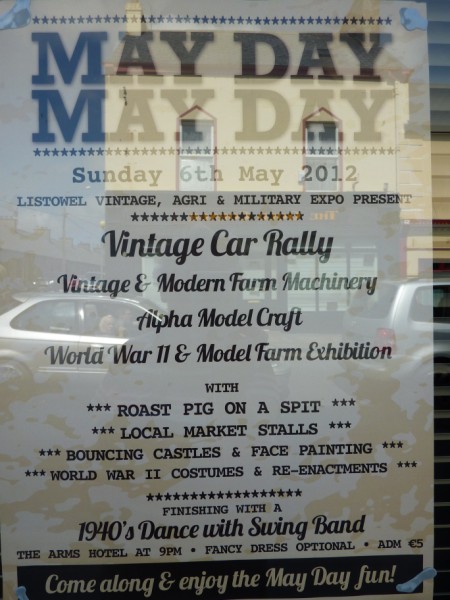 This weekend we, in Listowel are going back in time to a very dark time in Europe's history. We are revisiting the forties. We are going to be treated to a display of militaria, vehicles, uniforms, re -enacments and it will be crowned with a swing dance. To get us in the mood, swing music will be broadcast around the town over the weekend and some local shopkeepers tell me that they are going to dress in WW2 military uniforms for the day.
Our own army are bringing tanks and guns and Padraig Nolan is mounting an impressive display of his model armies and farm machinery in The Listowel Arms.
If you are looking for somewhere to go on Sunday, The Square, Listowel will offer something for everyone. There will be bouncy castles for the kids and a Farmers' Market.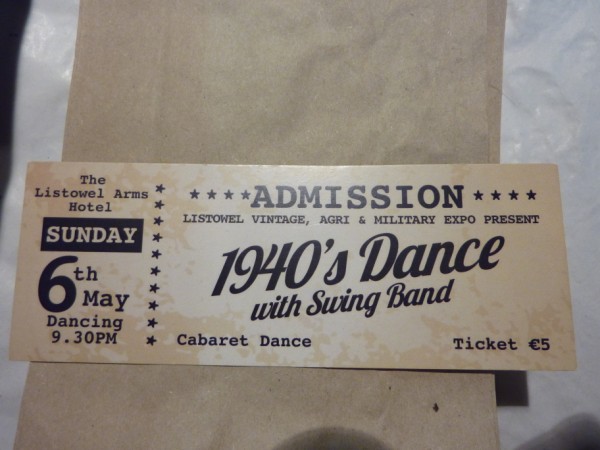 A swing dance with live swing band for €5. Beat that if you can!
<<<<<<<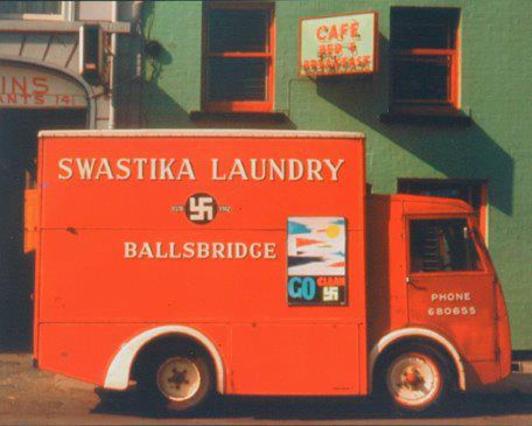 I found this picture on the internet. Apparently this laundry operated in Dublin about 100 years ago, before the swastika became such a hated symbol.
<<<<<<<<<
Lastly, something to warm the cockles….
Chick, chick, chick chick chicken…..
My friend, Bridget, keeps hens. Recently one of her hens was hatching a sitting of eggs. Unfortunately, through a series of mishaps, only one chick hatched out. Here he is with his doting Mammy, as spoilt as only an only child can be.
Bridget photographed this tender moment and shared it with us at my request. All together now; Aah!!!!!
>>>>>>>>>
Barry O'Halloran contacted me to give me the year for the Pres. volleyball team. It was 1974. Sorry girls, I was adding a few years to you all.