As part of the vintage day on Sunday there was a display of vintage cars and farm machinery. One lady I met told me that she felt really old when she discovered that the cars she used to court in were now vintage! I too felt a pang of nostalgia as I posed for a photo beside a car of the same model as my very first car, a Ford Anglia.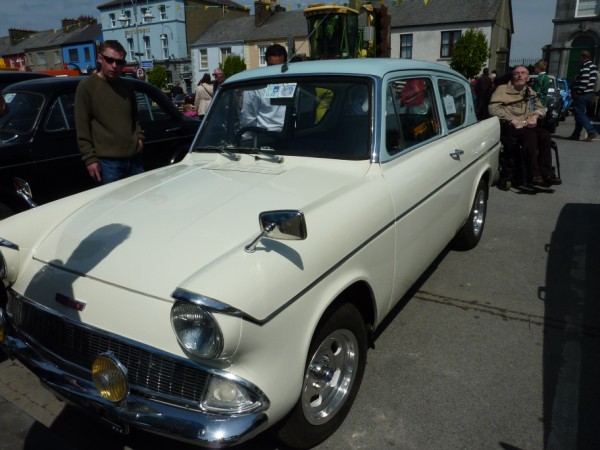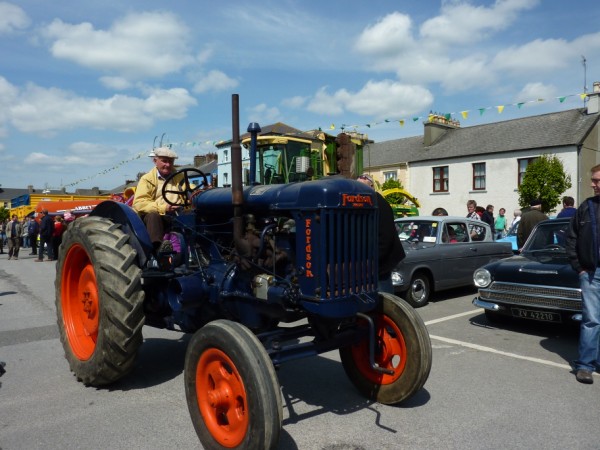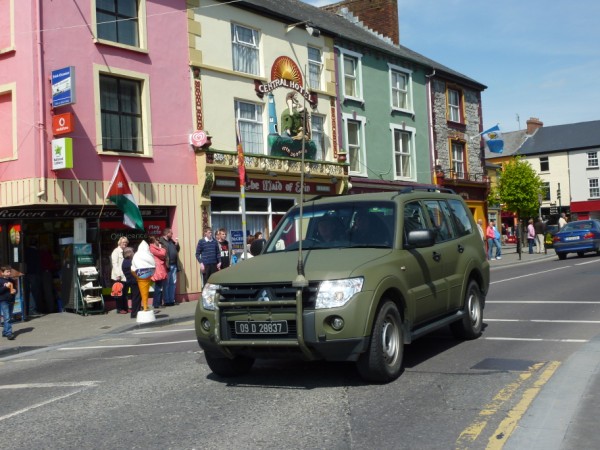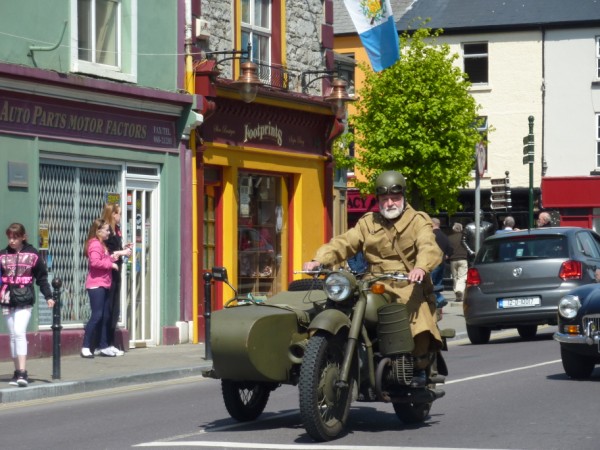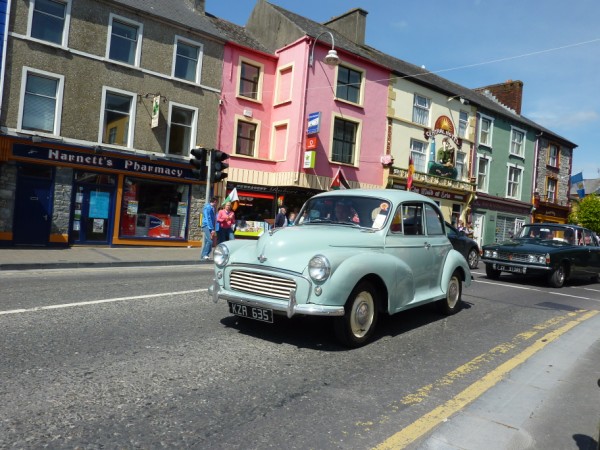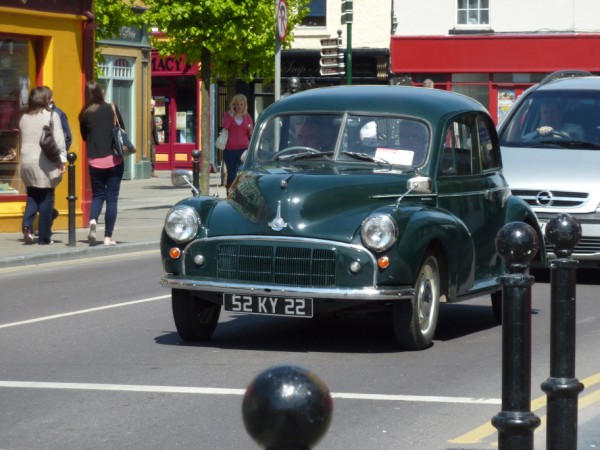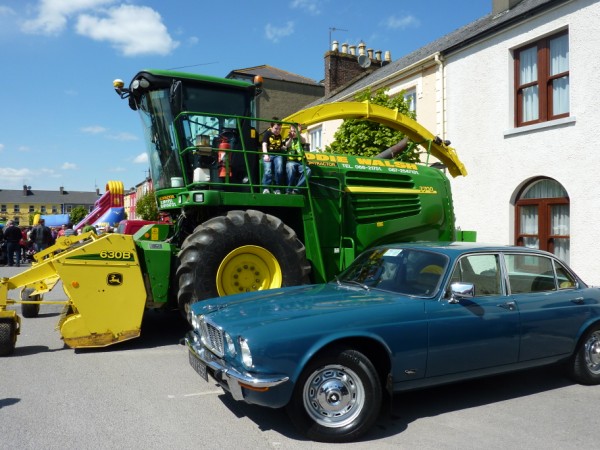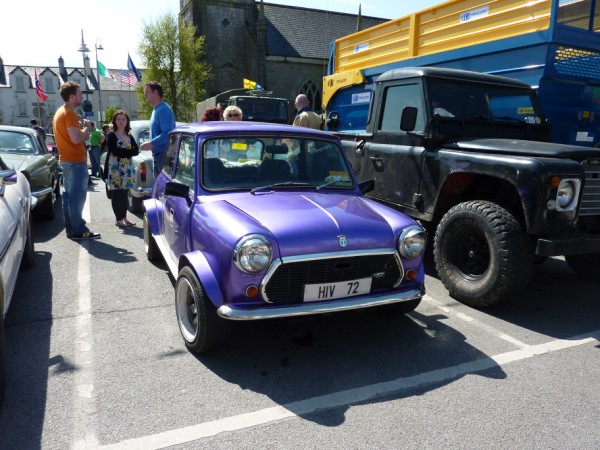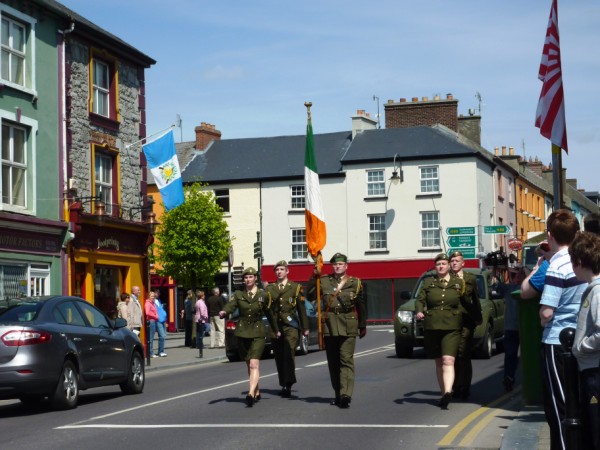 The FCA marched at the head of the parade.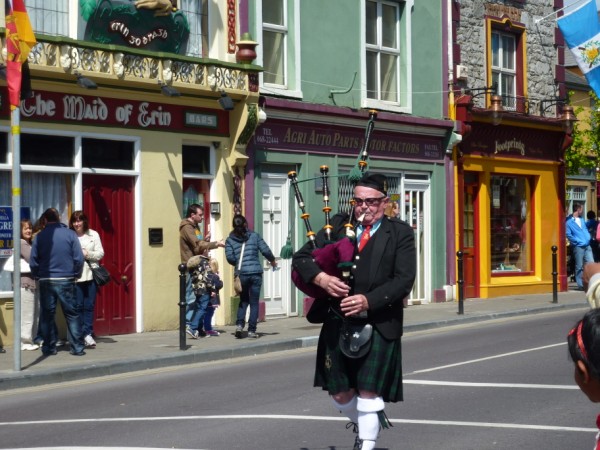 A lone piper played.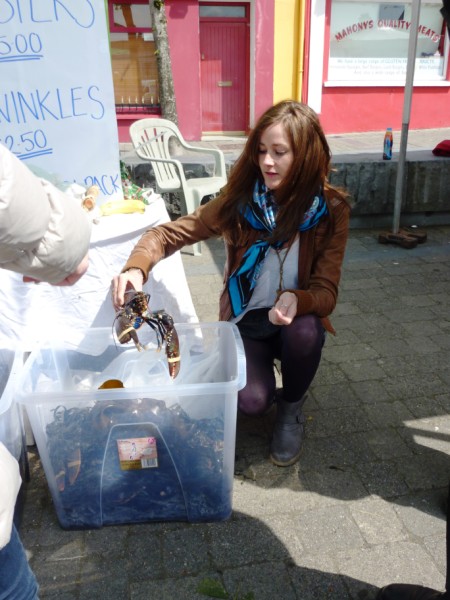 There were some local stalls. My photo is of Leisha who was there with Laura selling periwinkles and lobsters.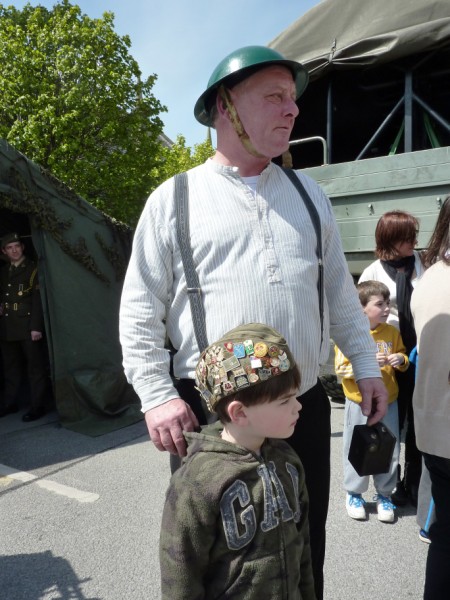 Local people turned out in numbers to enjoy a taste of the 1940's. Some, like Sean Moriarty, even made an effort to get into the spirit of the occasion by dressing the part.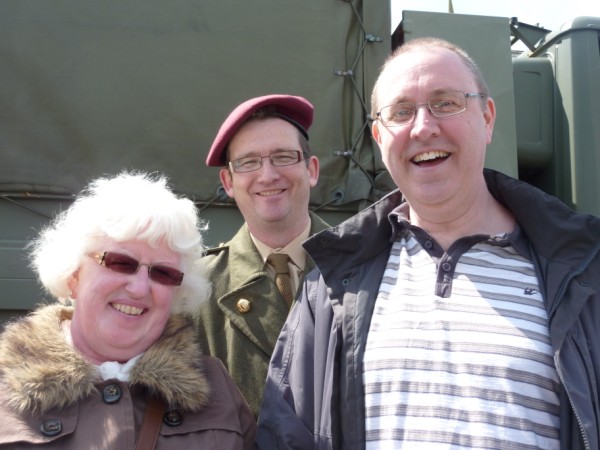 Siobhán and Mark Hewitt were visiting from the U.K.
>>>>>
At the weekend we had a super moon which led to unusual tidal patterns. When I went to Ballybunion on Saturday with my weekend visitors we found the tide out further than we had ever seen it before. It meant that we could explore some caves by the sea arch which we had never been able to access before. Unbelievably I forgot to bring my camera!!!! so we had to make do with some of my son's phone pics. Here they are: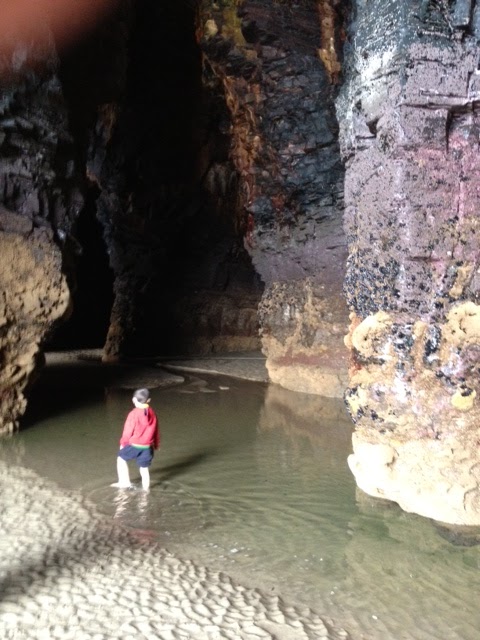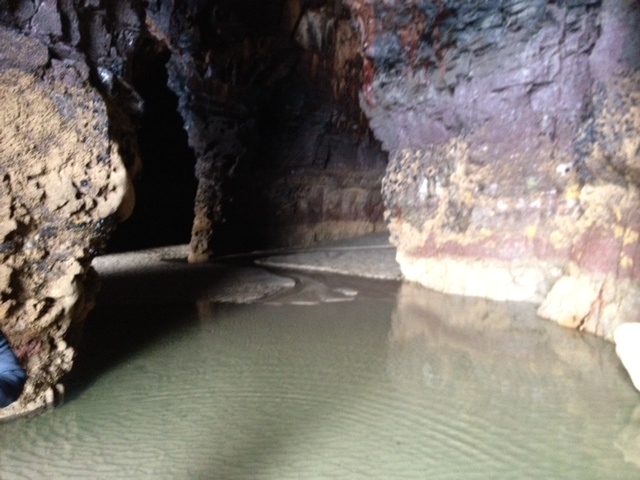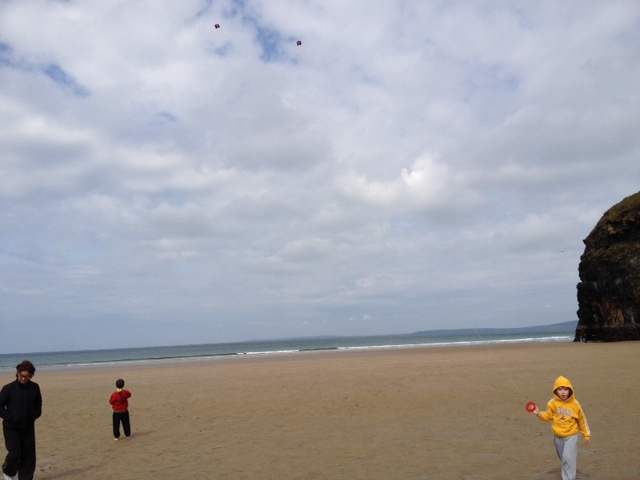 Look how far out the tide is as the boys fly their kites.
<<<<<<<<
Anyone interested in emigration should read the following thought provoking article;
http://www.irishtimes.com/blogs/generationemigration/2012/05/05/remembering-where-we-came-from-but-embracing-where-we-are-now/#.T6d8tGKndhA.twitter
>>>>>
I also enjoyed reading this from Shane Creevy on Vintage Dublin postcards.
http://www.worldirish.com/listening-post/view/vintage-postcards-reveal-dublin-history-1043