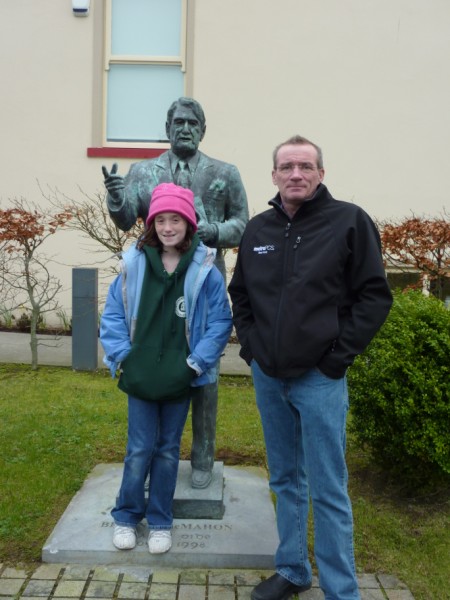 I met Barry MacAuliffe and his daughter, Niamh at The Seanchaí. They were visiting family in Listowel during Niamh's mid-term break from school.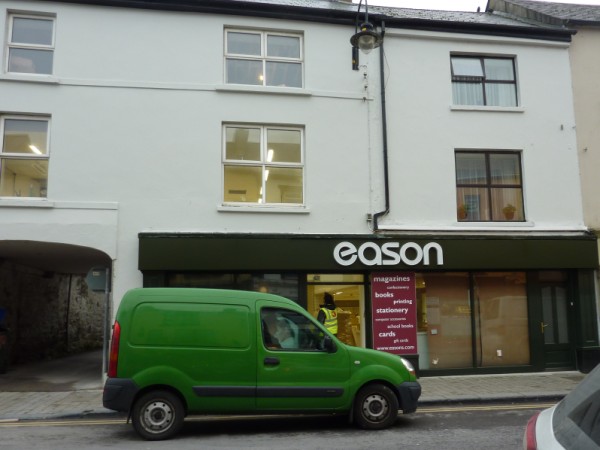 Thursday last in Church St.
———–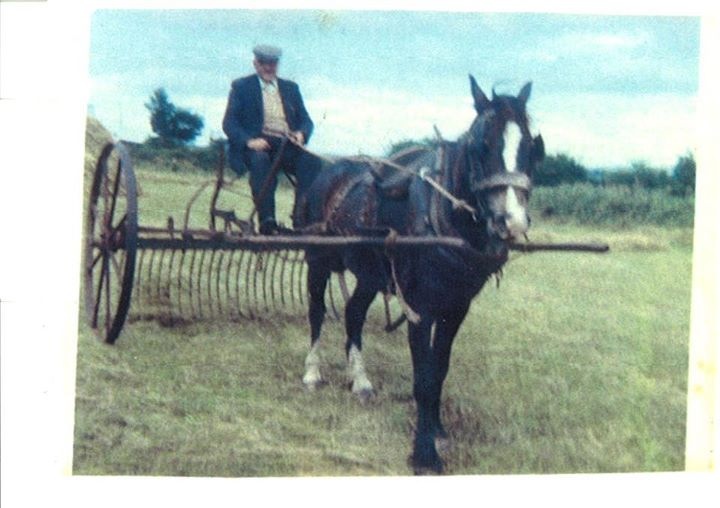 James Lynch of Knockanure in the 1950s.
John Corcoran sent us this lovely photo of his grandfather.
I grew up on a small farm in North Cork and I remember a hay rake just like this one and I can see in my mind's eye my father working in the meadow. This was actually a big advance from the previous wooden hay rake that I also remember my father working. That implement was called a "Tumbling Paddy". It was made locally by a carpenter/joiner. It was a huge wooden rake pulled by a horse. My father walked behind the horse and machine. He draped the reins over his head so that his hands were free to guide the shafts while the horse pulled the rake to gather the hay. When the rake was full of hay, my father took the reins, held the horse and tipped the rake over so that the hay tumbled out in a big mound ready for making into a wynnd later on in the day.
The machine in our photo wiggled and jiggled over the stubble gathering the hay as it went. At just the right moment the driver released a lever beside him, leaving the gathered hay behind.This machine made haymaking a lot easier for everyone involved and it is my recollection that everyone was involved when work needed to be done in the meadow.
I'm going to include here some of Una Hayes lovely pictures of haymaking in Ballygrennan in the 1970s and 80s.