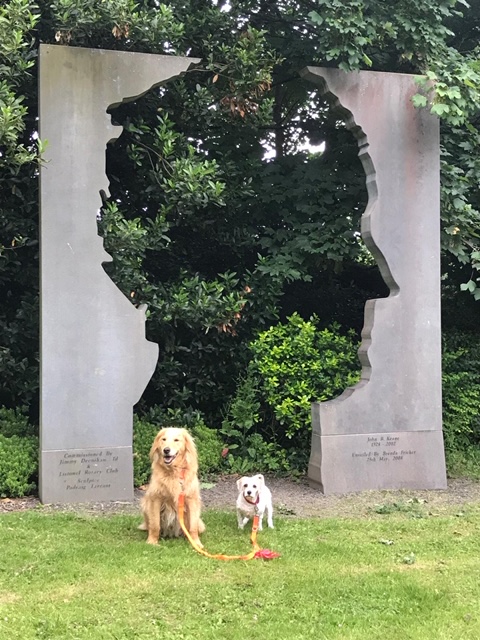 Helios and Molly pose at a well known Listowel landmark.
<<<<<<<<
Signs of The Times 2020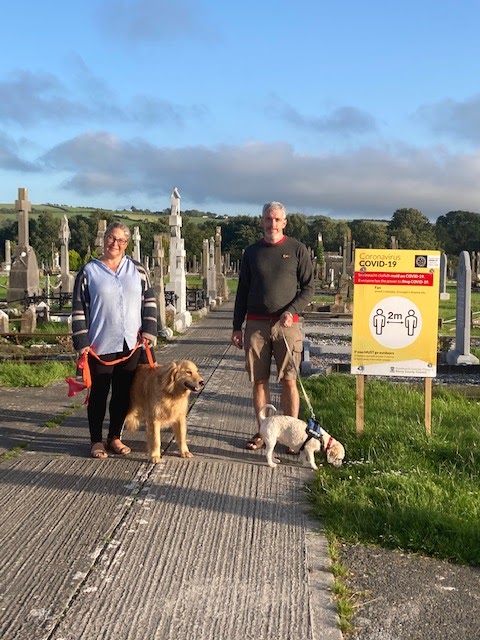 Lovely to welcome family again. Here are Bobby Cogan and Carine Schweitzer with Helios and Molly posing for a Covid memory in St. Michael's Graveyard, Listowel.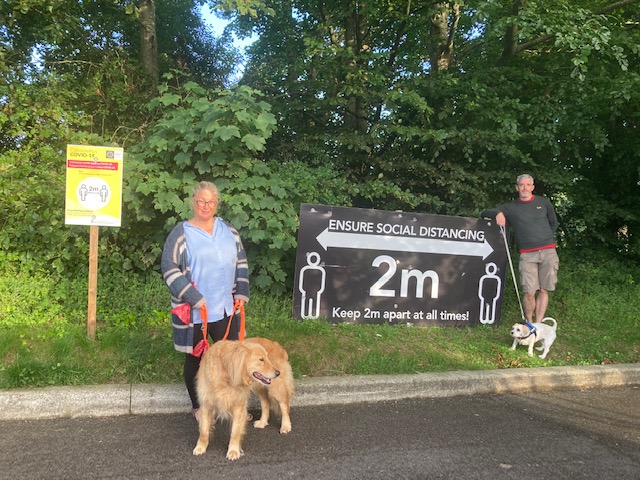 When the pandemic is a distant memory these signs will remind us to treasure all our freedoms.
<<<<<<<<<<
Painting Number 21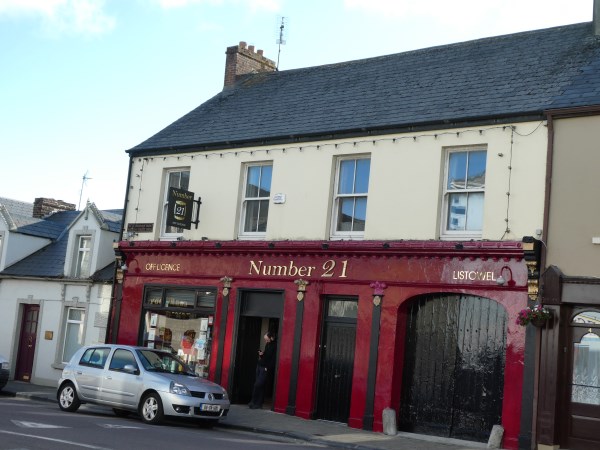 Lovely job!
<<<<<<<
The Playground is Bigger
They've enlarged the smallies section of the playground.
<<<<<<<<<
Some Old Scholars Named
Once upon a time there was an old school photo, Knockanure 1924. Only part of the old photo was salvaged and an old man was asked to name those he knew. Much later, after the man's death the photo was found and restored. Here is the result.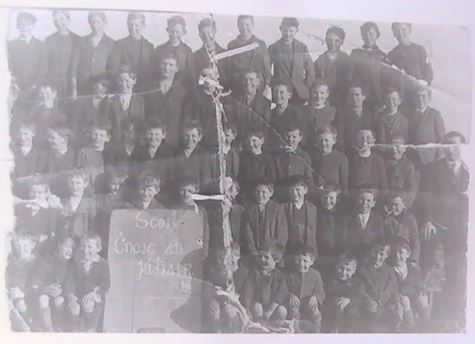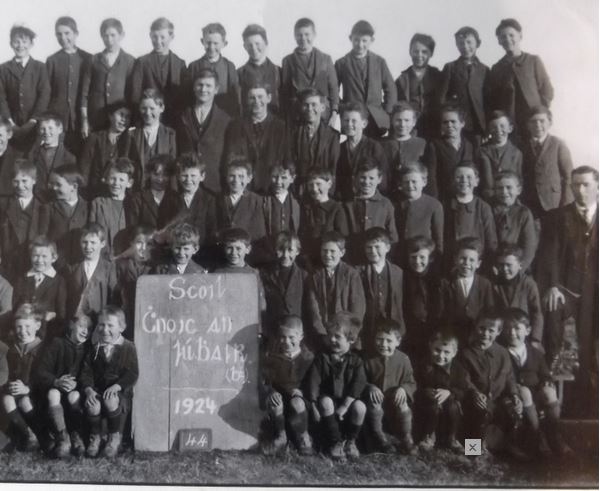 These are the names; (Several faces damaged in original picture, so many of names may not match the good quality picture)
Knockanure Boys; Buckley Description:
1st Row; Bub Flavin, Pat Finucane, Mike Moran, Fr Con O Connor, Jim Nash, Joe Finucane, Mick Finucane, Ned Nash, Mikey Connor.
2nd Row; Pat Moran, Pat Nash, Jim Connor, Larry Collins, Pat Keane, John Connor Gortdromagowna, Martin Carmody, Tom Sweeney and Tom Connell of Kilbaha.
3rd Row; Matt Costelloe, Pats Moore, Matt Dillane, Bill Kennelly, Patsy Connor, John Liam Connor, Jim Connor, Tim Leahy and Dan Relihan.
4th Row: Jim Moore, Con Lynch, Tom Noel Jackeen Sweeney, Fr John Connor, Jack Crea Keane, Paddy Scanlon, Pat Flavin and John Murphy. 5th Row: Francis Carroll, Pat Flavin, Jim McCarthy, Jack Moore, Tim Liam Connor, Bill Moore, John Finucane (Duke), Jack Connor?, Bob Stack, Pat Kennelly,
Other possible names in picture)
Bileen Ahern, Jim Moore, Michael Connor ( Nakie), P Kennelly, Con Lynch, Tom Nolan, J Sweeney, John Connor Kilmorna?, Jack Keane, Pats Scanlon, Pat Flavin and John Murphy.
<<<<<<<<<<
A Missing Season in 2020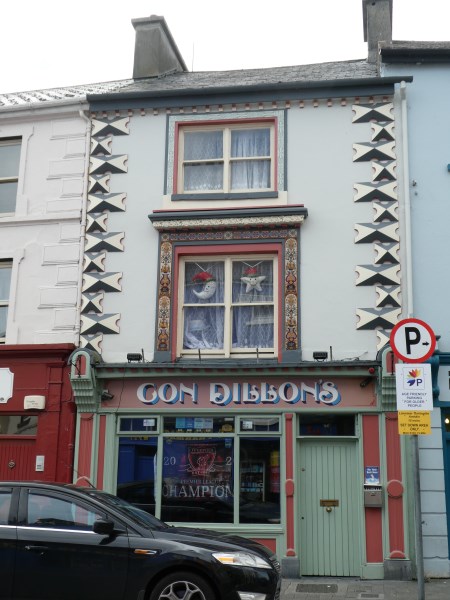 As I walk around town these days what strikes me is the speed with which the Covid 19 emergency was sprung on us. People closed their businesses hastily expecting the closure to last a few weeks. Now many premises are like the Marie Celeste, everything abandoned as if the occupants had left in haste. Con Dillons is a case in point. They hadn't got around to taking down the Christmas decorations when the pandemic struck.