Where they Lived and Where They Lie
In my opinion, in a Writers' Week unrivalled for high points, this was was one of the highest. Vincent Carmody devised and put together a meander through the streets, where Listowel natives reminisced about growing up in this special place.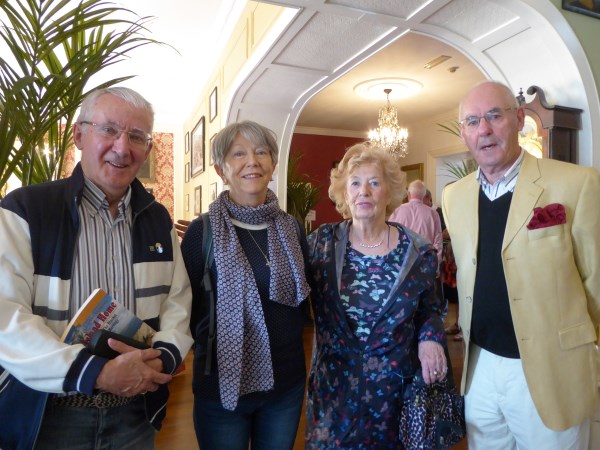 It was a morning for meeting old friends and acquaitances, literally and figuratively a trip down memory lane for Eamon O Murchú, Kay Caball, Pat Breslin and Jim MacMahon.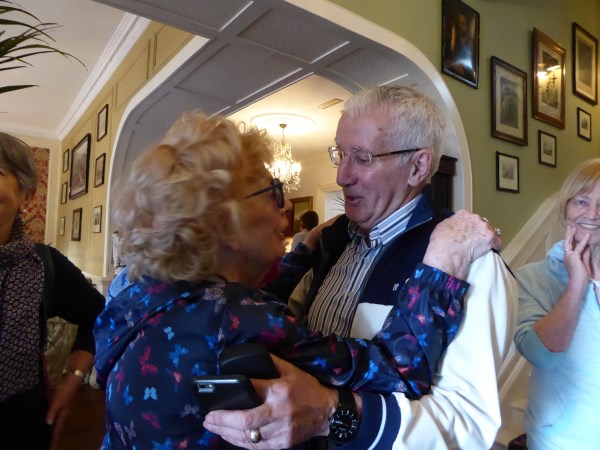 Pat Breslin and Eamon O'Murchú relived a shared childhood.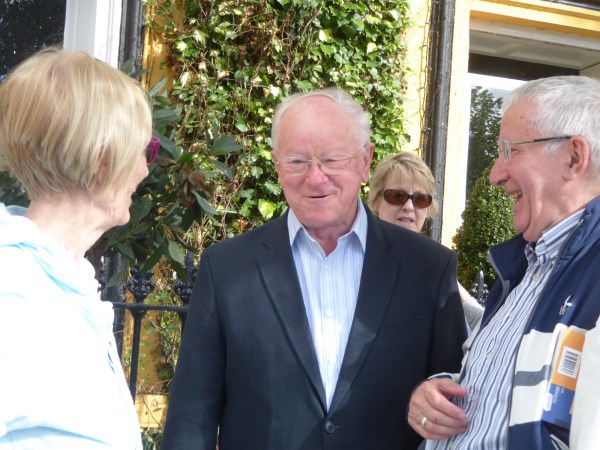 Thomas Ashe remembered his journalist uncle, John Ashe, locally known as Nash.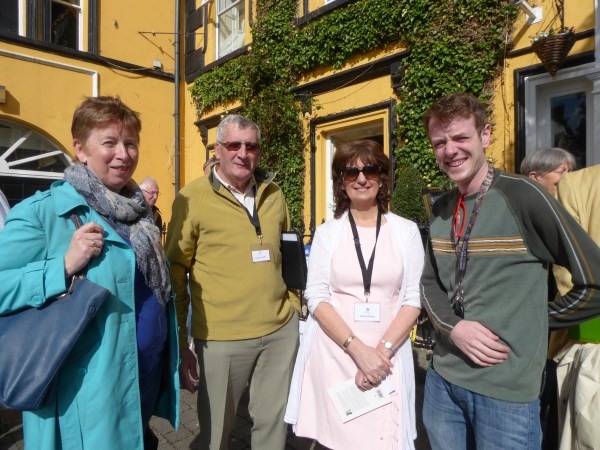 Nessa O'Connor came from Dublin to join Vincent Carmody, Joanna Keane O'Flynn and many more for the walk. The young man on the right is John Griffin of Killarney but with a strong Listowel connection.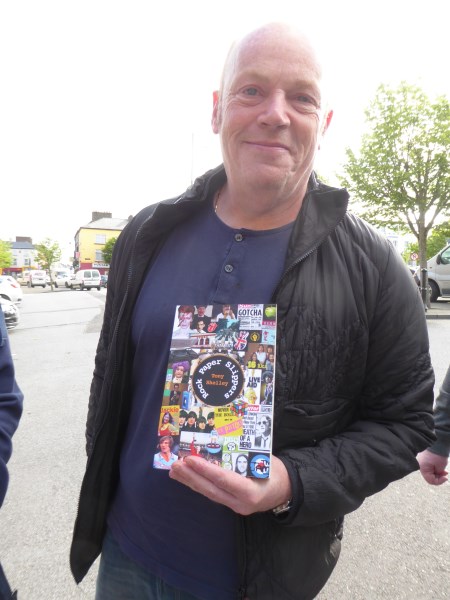 This author brought along his own book as he joined the tour. His book recalls his days as a rock musician. It's called Rock, Paper, Slippers.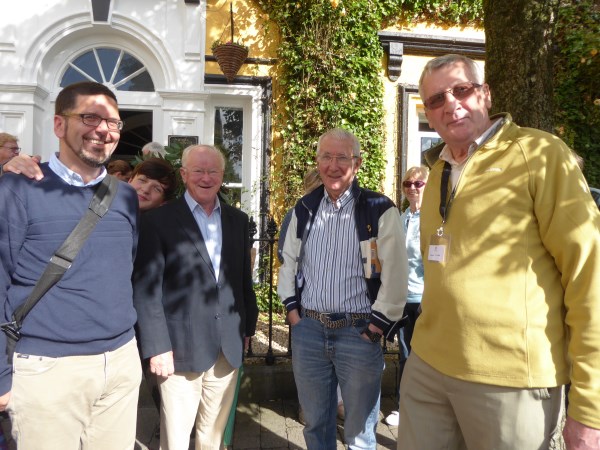 John MacAulliffe, Tom Ashe, Eamon O'Murchú and Vincent gather at the hotel before we set off.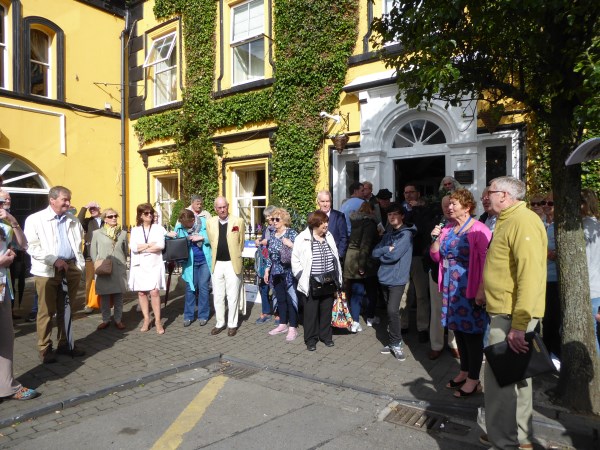 Liz Dunn wished us well on behalf of Listowel Writers' Week as we set out for the Seanchaí and the start of a memorable walk around town.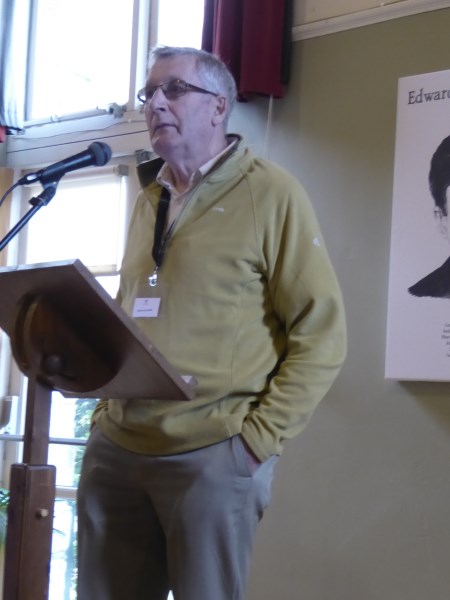 Vincent introduced the first audio segment of our tour. We listened to an old record made by Tim Danaher called The Gift of Ink. It is a treasure on which writers such as Eamon Keane recall life in Listowel.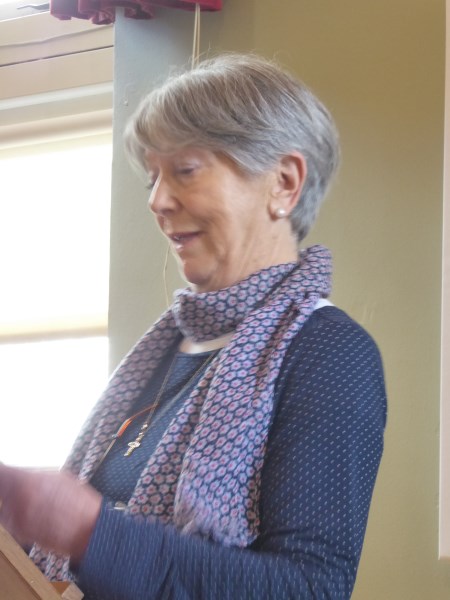 Historian and genealogist, Kay Moloney Caball read from the work of Bertha Beatty who described life in a big house in Listowel town square.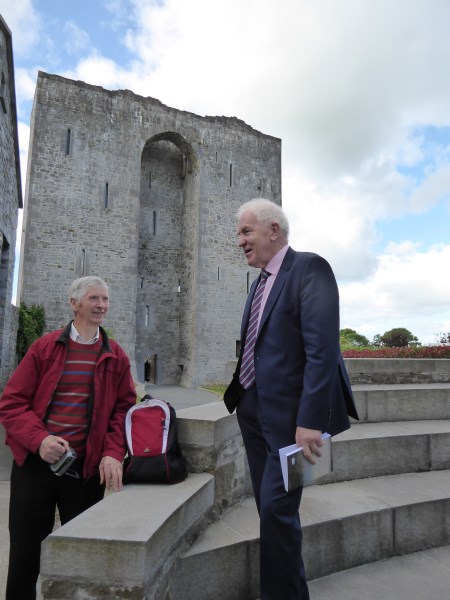 Moving outdoors, Jimmy Deenihan told us about Listowel Castle and the Shakespearean connection.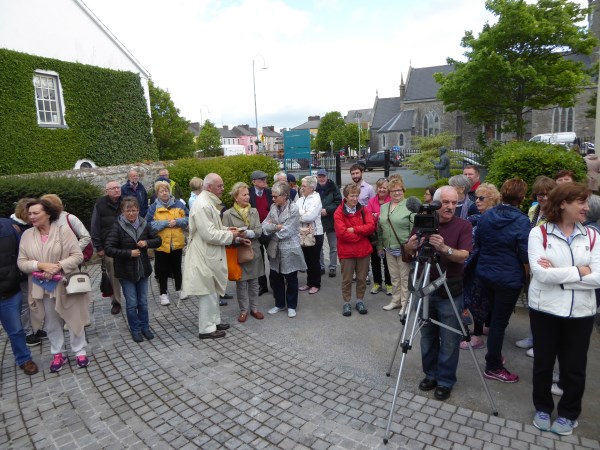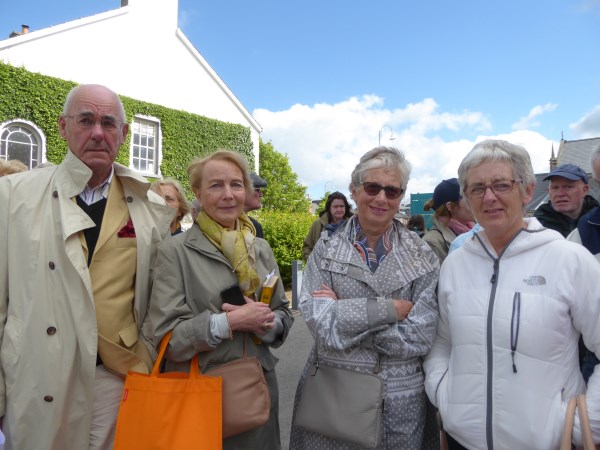 Jim MacMahon was accompanied on the walk by his wife and two sisters in law. Jim took us back to the Church Street of his youth where to be eccentric was to be normal. It was a street full of "characters" fondly recalled by all who knew them.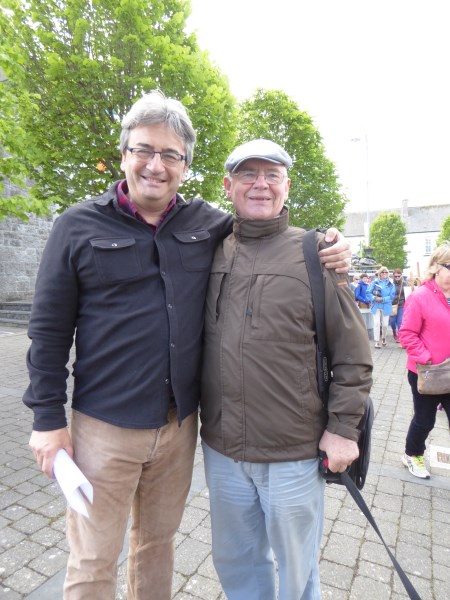 Fergal Keane met Paddy Keane. Fergal didn't grow up in Listowel. Paddy did.
At Listowel Writers Week 2017 the audience often held more famous people than the stage.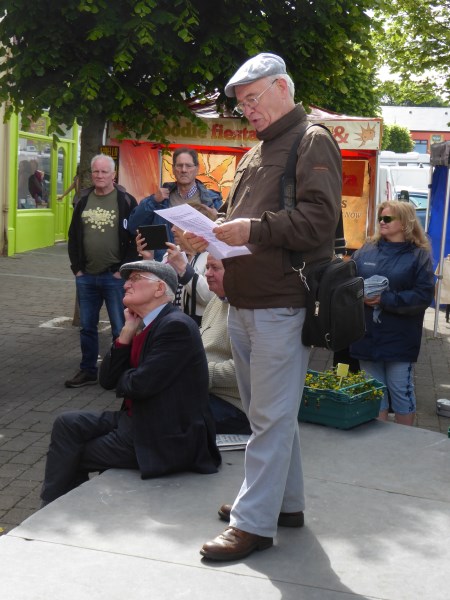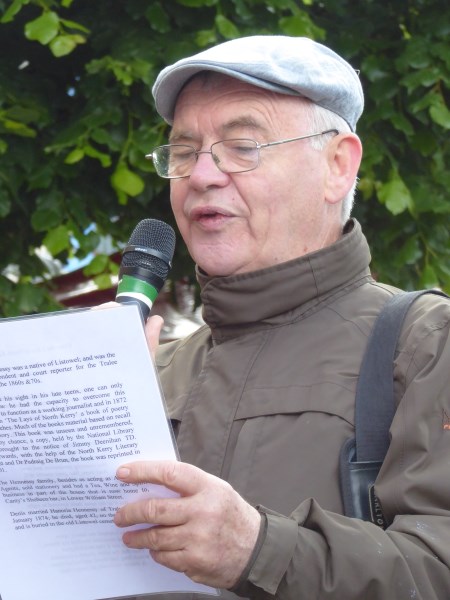 Paddy Keane reading in The Square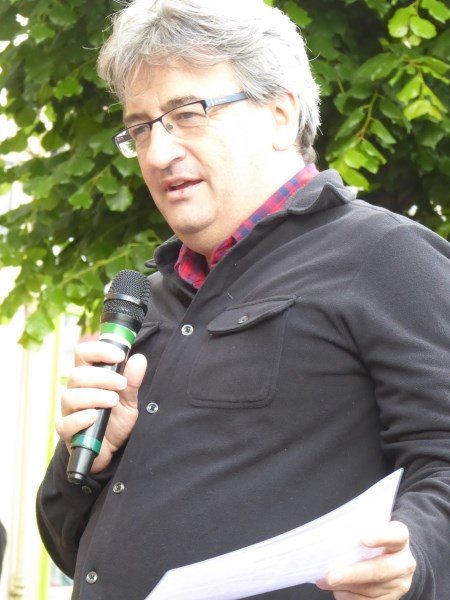 Fergal Keane read movingly from his father's Look Down the Chimney of Time.
(more tomorrow)
<<<<<<<
From the Archives
Paddy Keane found this in the newspaper archives.
Kerry Evening
Post, Nov 16 1887
Under the heading
"How Disloyalty is Taught in a convent in Listowel, Ireland" the following
appears in the Times of London.
Sir, The special
correspondent of the Radical Manchester Guardian in Ireland has sent to that paper
the following account of the great convent school in Listowel, Co. Kerry, which
is probably well known to our readers, especially such as are Roman Catholics.
It will surely be news to them how the girls are trained in systematic
disloyalty to Her Majesty so much so that they could not and would not sing even
one line of The National Anthem. Is it too much to ask those responsible for
this state of things to seriously consider what this is leading to. The Roman Catholics
who have so much to thank Her Majesty's reign for, should be the last people to
encourage disloyalty to The Queen either in Ireland or elsewhere and I am sure
the great majority of them will be as much astonished on reading this letter
as I was.
I beg to remain
yours….