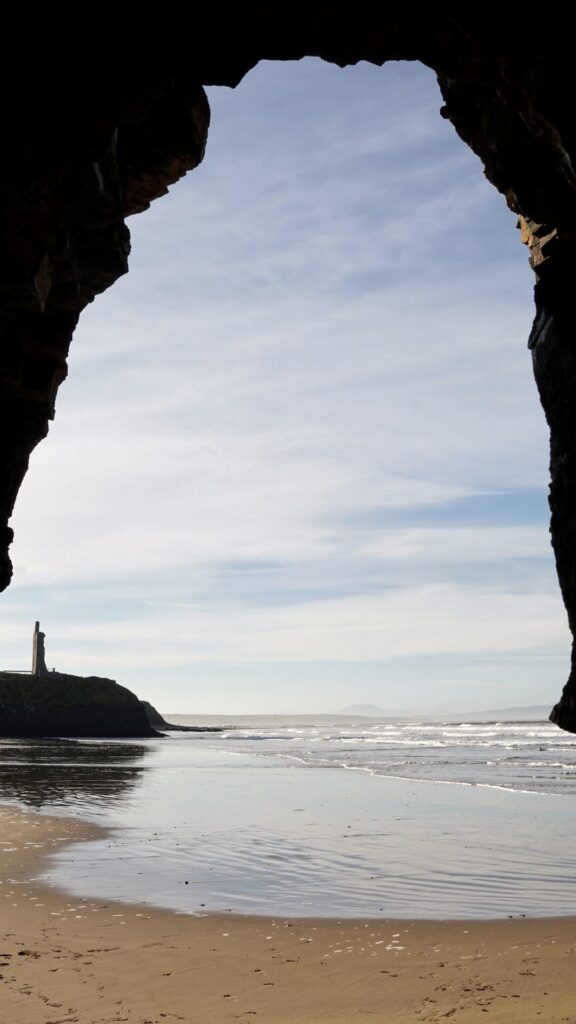 <<<<<<<<<<<
Golf in Wartime
Ger Greaney found this one and posted it on Facebook.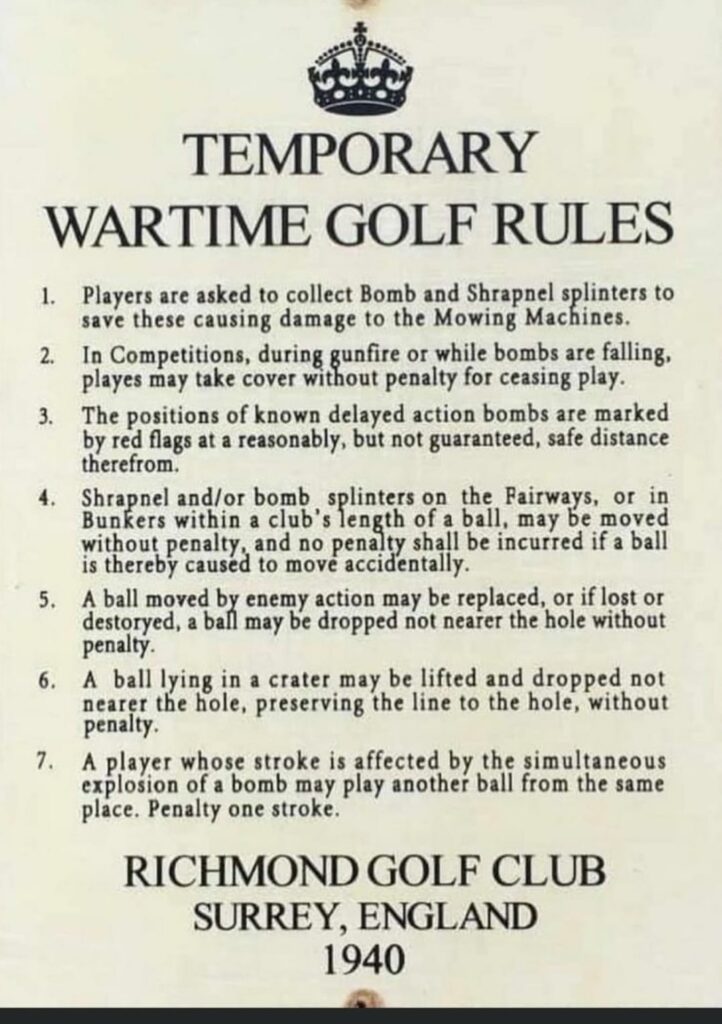 <<<<<<<<<<<<<
Our Very Own Penny Black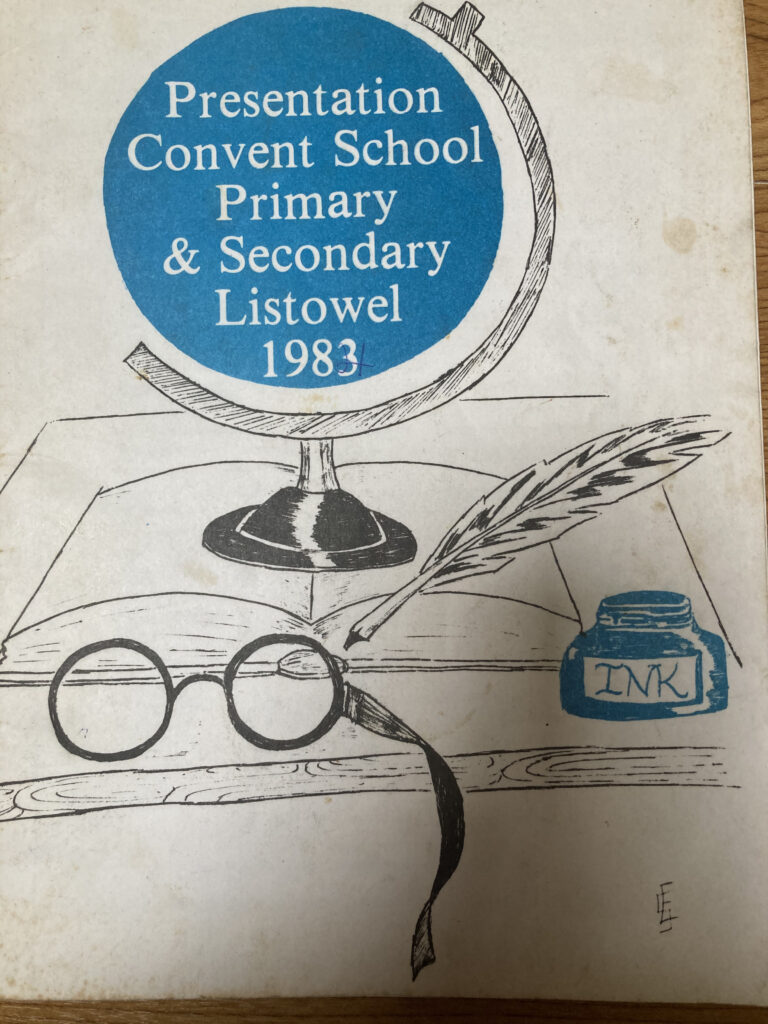 A story from the 1983 Presentation Schools' Magazine
<<<<<<<<<<<
+ Danny Hannon R.I.P.+
A Power is passing from the earth
To breathless Nature's dark abyss;
But when the Mighty pass away
What is it more than this,

That Man, who is from God sent forth,
Doth yet again to God return?—
Such ebb and flow must ever be;
Then wherefore should we mourn?
We will not see the like of Danny Hannon again. We are so lucky that we did see not only his like but we saw the man himself.
Danny was a Colossus of the Arts. He was top and tail of artistic Listowel.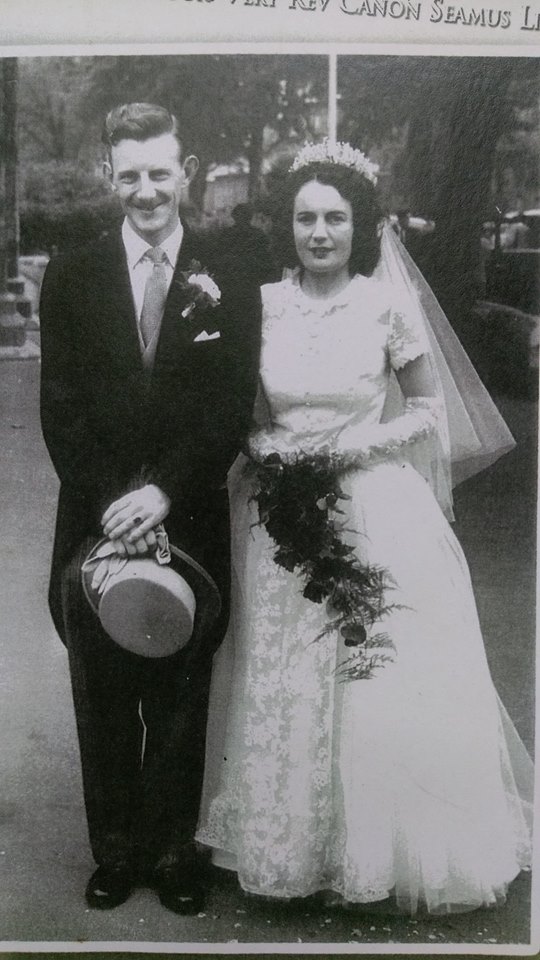 The most important person in Danny's life was his dear dear wife, Eileen. They were inseparable.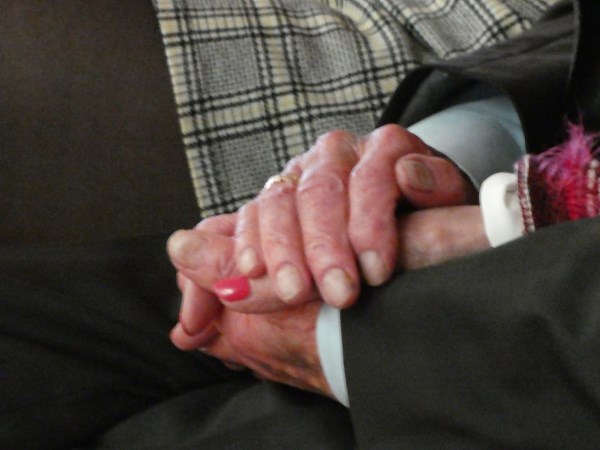 Danny and Eileen in 2018, a picture of enduring love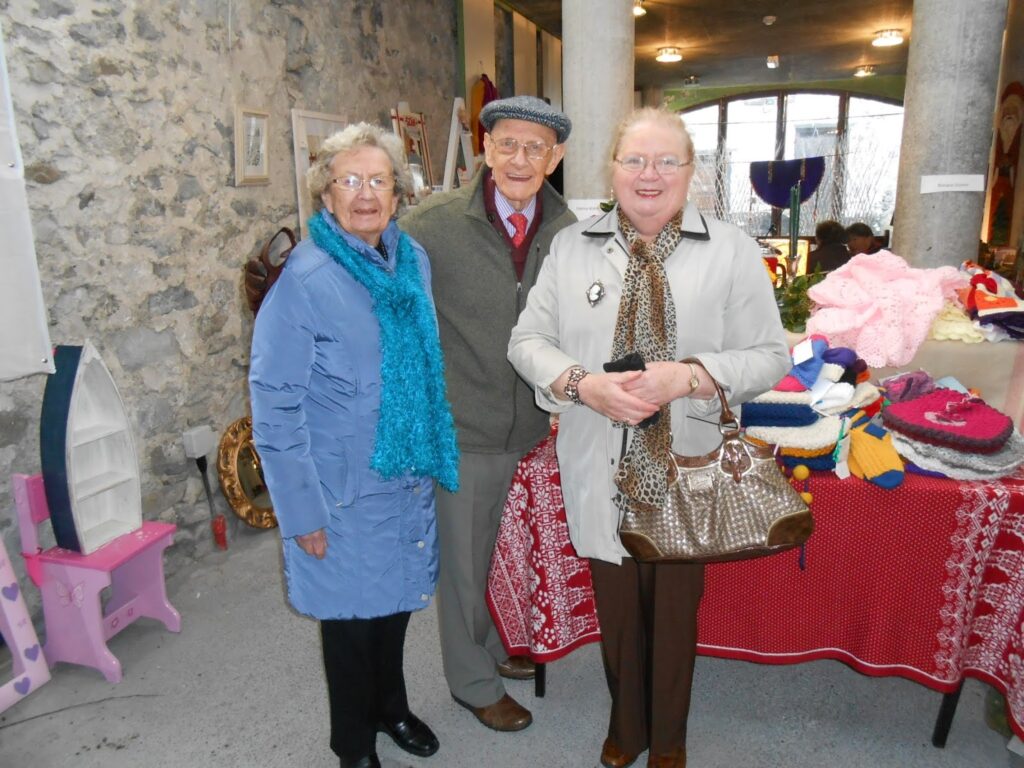 Danny and Eileen were great supporters of local enterprises. Here they are with Noreen O'Connell in Craftshop na Mear.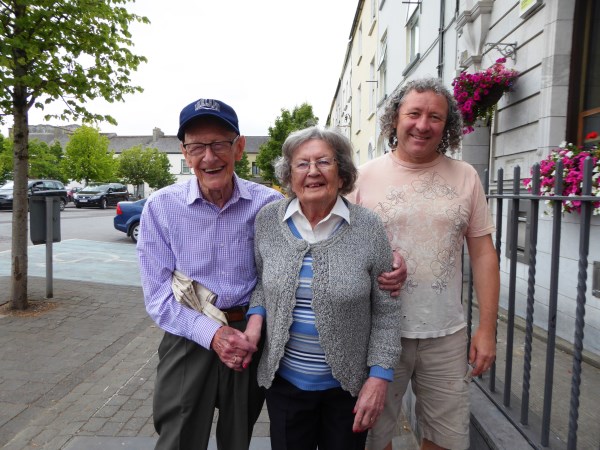 Meeting the Hannon family on the street was always a treat.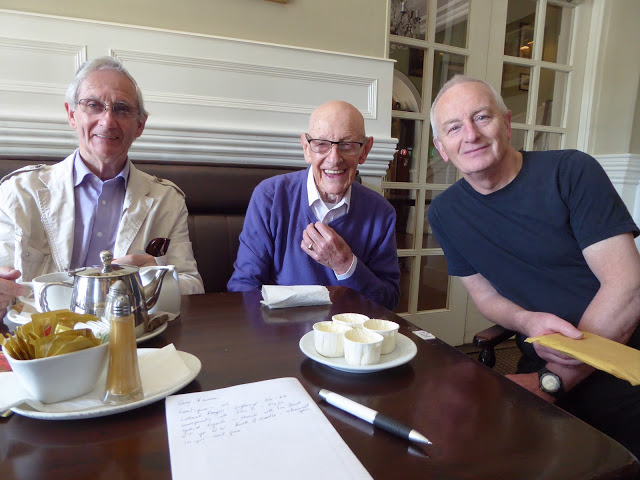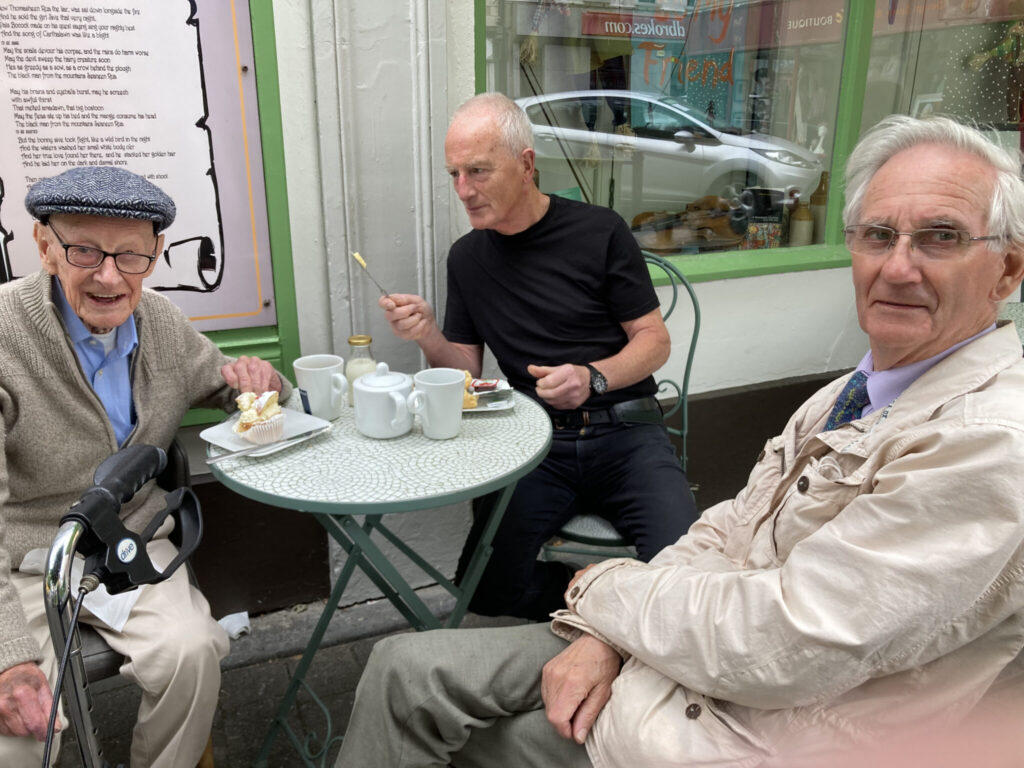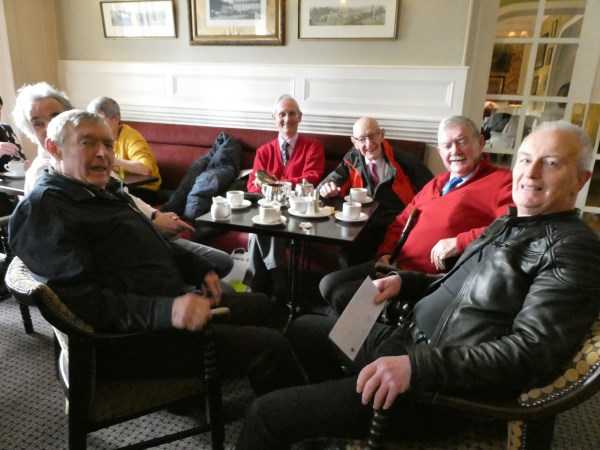 Danny was always happy in the company of his friends. Whether in The Listowel Arms or Lynch's, Danny loved to hold court.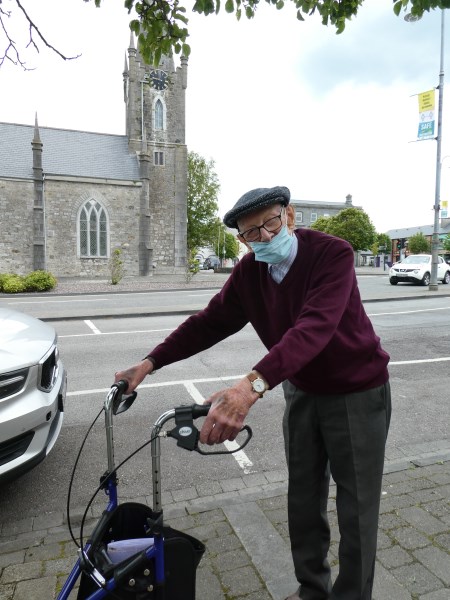 This is the last photo I took of Danny Hannon. In the midst of a pandemic he had ventured from his home the short walk to the church.
Danny loved to travel. In his lifetime he travelled the world with his Lartigue Players.
In his declining years, when his health had deteriorated, Danny had everything he needed within easy reach of his home in The Square.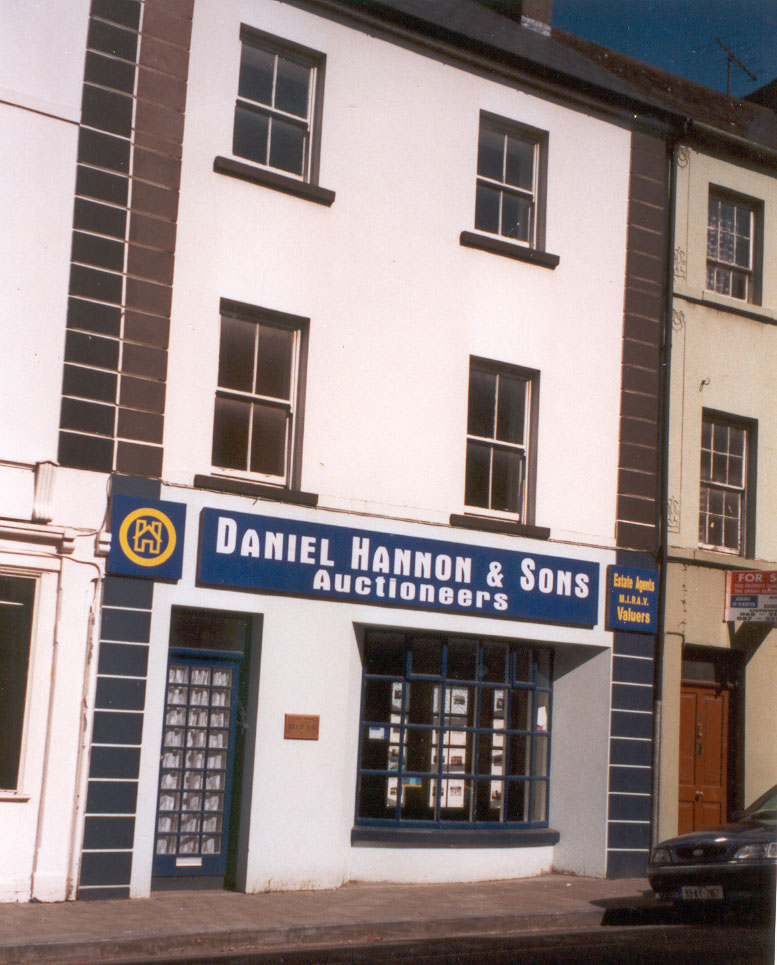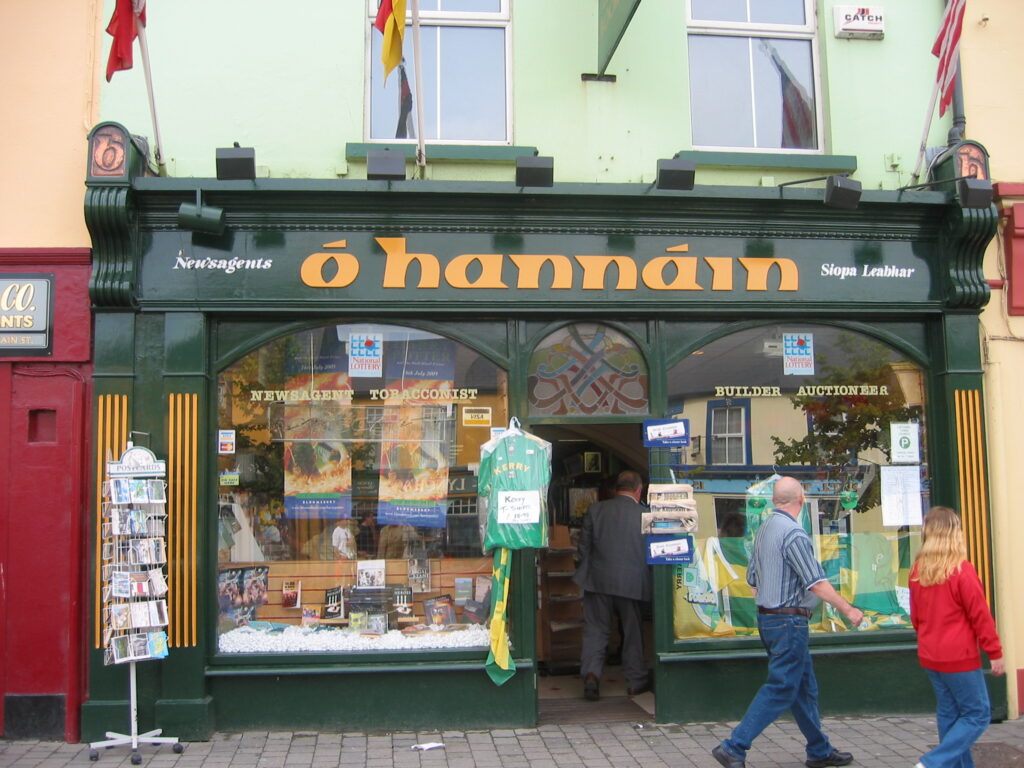 Danny left his mark on many many aspects of Listowel life. He was a builder, an auctioneer and a bookseller as well as a founder of The Lartigue Little Theatre, a founder of the George Fitzmaurice Appreciation Society, Listowel Writers' Week's first artistic director, supporter of St. John's, Kerry Writers' Museum and everything to do with Kerry writing and drama.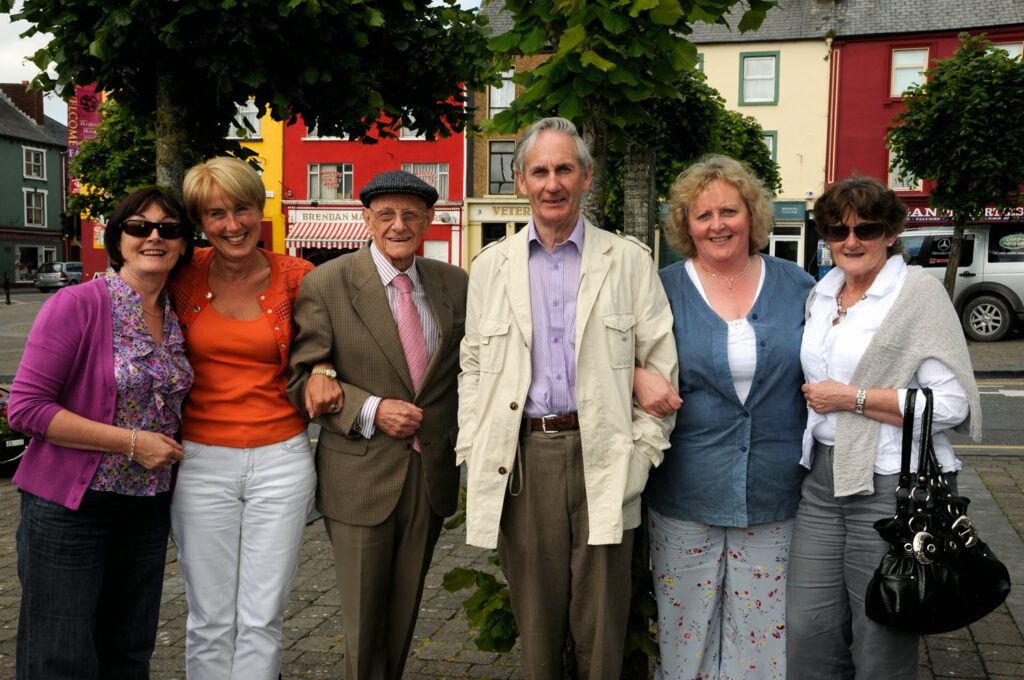 Danny with some of his Lartigue friends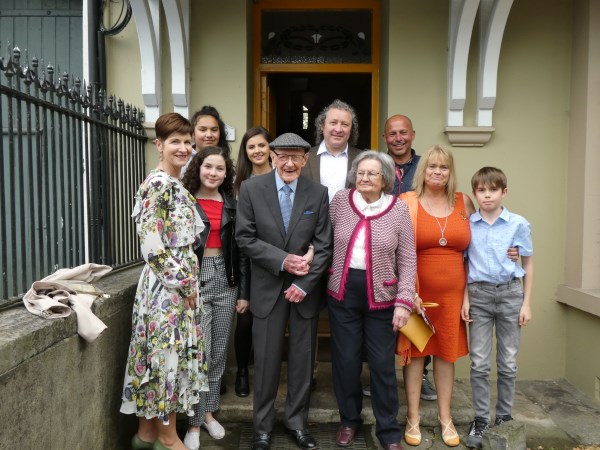 Danny in his happy place, at his home in The Square with his beloved family on the occasion of his lifetime achievement award from Listowel Writers Week.
Danny's funeral mass was celebrated in St. Mary's Listowel on January 19 2022. We had songs from his beloved Listowel Folk Group who gave him his greatest triumph in John B. after Ten, poetry, prayers and laughter. The chief celebrant was Danny's old schoolfellow and lifelong friend, Fr. Seamus Linnane.
Danny Hannon gave the eulogy at John B. Keane's funeral. Fittingly Billy Keane returned the favour at Danny's. He turned St. Mary's into a theatre and the congregation into an audience. There were memories, anecdotes and even some audience participation as Danny was applauded off the stage in his beloved Listowel Town Square for the final time on January 19 2022.
May the sod rest lightly on his gentle soul.
John Kelliher's footage of the funeral as it made its way through the streets of his beloved Listowel is at
Listowel laid a favourite son to rest in the winter sunshine of Wednesday, January 19 2022.
<<<<<<<<<<