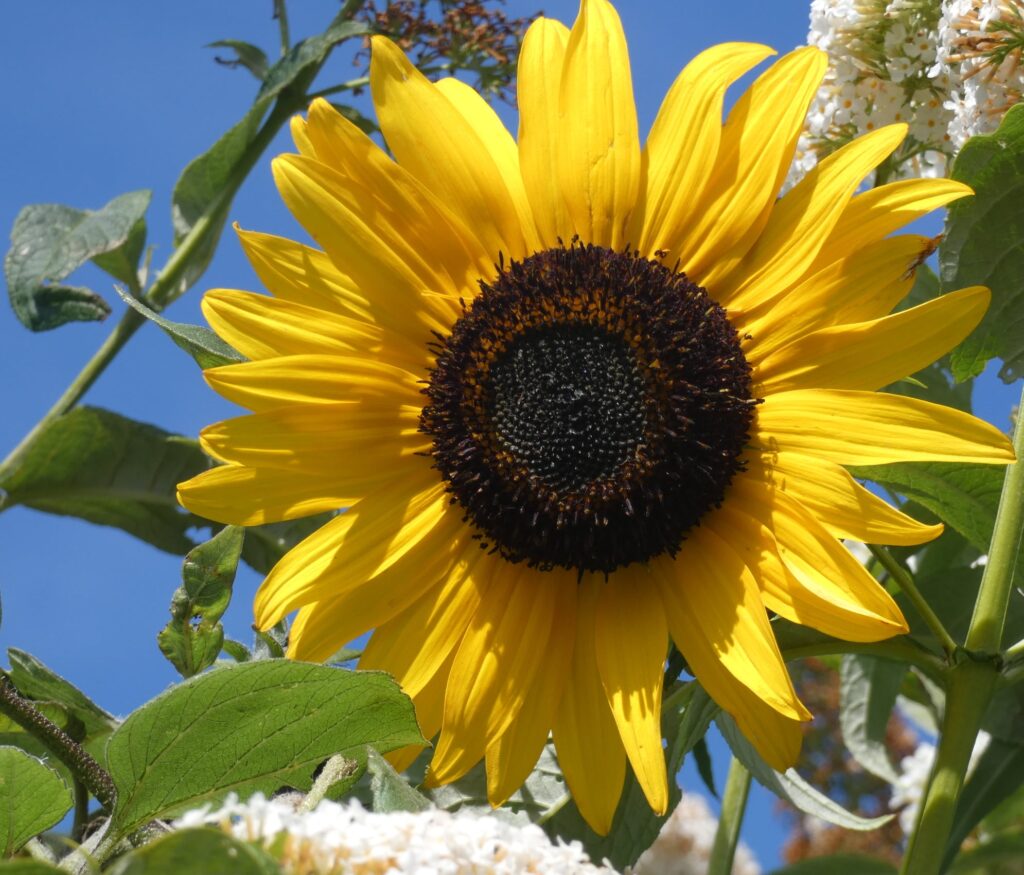 Ballybunion folk have been busy growing sunflowers this year. They had a display of all their sunflowers on the castle green in Ballybunion.
They made all the papers. They are thinking of making it an annual event.
<<<<<<<<<<<<<<<<
A Christmas Card from the Michel O'Connor Collection
Words by Bryan MacMahon gorgeously illustrated by Micheal O'Connor, a lovely co labortive work by two talented Listowel men.
<<<<<<<<<<<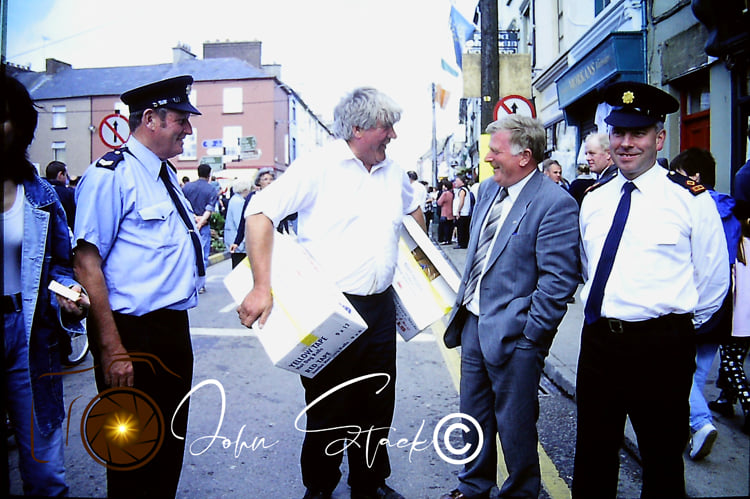 John Stack shared this old Fleadh photo on Facebook
<<<<<<<<<<<<<
War Relief to Listowel and North Kerry, 1921
Mark Holan sent us the following interesting information he uncovered in his research
I wonder if anyone knows if their family was helped in this way.

The American Committee for Relief in Ireland collected $5 million (£1,210,627) during the first half of 1921 to ease war-related suffering. The Irish White Cross distributed the money to all 32 counties through summer 1922, with £25,878 in "personal relief" approved in County Kerry. The North Kerry distribution including:
Ballybunion, £1,312
Ballylongford, £634
Listowel, £2,102
Lixnaw, £680
Tralee, £3,901
"Personal relief" included weekly allowances to dependents of civilians prevented from working "through being 'on the run' or imprisoned for reasons connected with the political situation", dependents of those killed during the war, and to those prevented from following their ordinary occupations due to military restrictions or the destruction of their businesses, the Irish White Cross reported in 1922. Lump sum payments also were made to wounded civilians, and for the purchase of key essentials such as clothes, bedding, and trade implements.
Some 600 volunteer parish committees, typically composed of "local clergy and other responsible people," helped to process and forward applications to the Standing Executive Committee in Dublin, which made the final determination.
On Sunday, 21 August 1921, a month after the truce, Bishop of Kerry Charles O'Sullivan ordered a special collection taken at all the masses in Listowel to provide local assistance to the Irish White Cross. The collection totaled £119 5s 10d, Kerry People reported.
A few weeks later, the Irish hierarchy sent letters to the Freeman's Journal thanking the American Committee and White Cross. In Kerry, Bishop O'Sullivan wrote, "our persecuted people have good reason to remember and be grateful for the timely help which has enabled not a few of them to keep body and soul together, after they had seen their homes reduced to ashes, their women ill-treated, their men folk cruelly done to death."
Of course, with civil war around the corner, the hardships were far from over.
<<<<<<<<<<
Question answered
I posted this question a short while ago.
Can anyone tell us if this lady was an aunt of the late Canon Leahy of Listowel?
Advocate, Melbourne, Sat 4 Sep 1909
IRISH NUNS IN INDIA
Again the Daughters of the Cross have to record the loss of one of their Sisters, who died at Anand on Sunday, 18th July, after an illness of only a few hours. Sister Agnes Mary was born in Kerry, Ireland, in April, 1865, and joined the congregation at Liege in October, 1884.Two years later she arrived in India, and since that time worked with the greatest earnestness in the convents at Karachi, Igatpuri, Bandra, Panchgani, Dadar, and finally at Anand, of which house she was made Superioress in December, 1908. In the first week of July, cholera broke out in that locality, and some of the orphan children confided to the care of the Sisters; contracted the disease. A few cases proved fatal. However, on Sunday last it was hoped that the epidemic had ceased, an intimation to that effect
having been written by the Superioress herself, little thinking that she would be the next chosen victim. Sister Agnes Mary saw without fear death approaching, and was perfectly calm and resigned to God's holy will. During the years she spent in India, and in whatever house she laboured, she was ever a subject of the greatest edification to her Sisters in religion and to all with whom She came in contact. Her happy disposition endeared her to everyone, and her loss will be keenly felt. Quietly and religiously she spent her days, and one may truly say: "She went about doing good." Her death was a fit crowning to her life—a victim to duty, she has fallen at her post.
R.I.P.—Bombay "Examiner."
Dave O'Sullivan has the answer.
I can confirm that Sister Mary Agnes who died in India was the aunt of Mgr Michael Leahy.
She was born Honora LEAHY was born about 11 Apr 1865 in Lisaniskea, Knockanure, Co. Kerry. She was christened on 13 Apr 1865 in Moyvane, Co. Kerry. Her parents were James Leahy and Kate O'Connor.
Mgr Michael Leahy was the son of Honora's brother Tom Leahy.
<<<<<<<<<<<
Listowel Pitch and Putt Club plays Host
Kerry County Juvenile Matchplay competition is being held at Listowel Pitch and Putt Club this Thursday the 26th Aug.The course will be closed to everyone apart from the juveniles competing on the day.
<<<<<<<<<<