Then and Now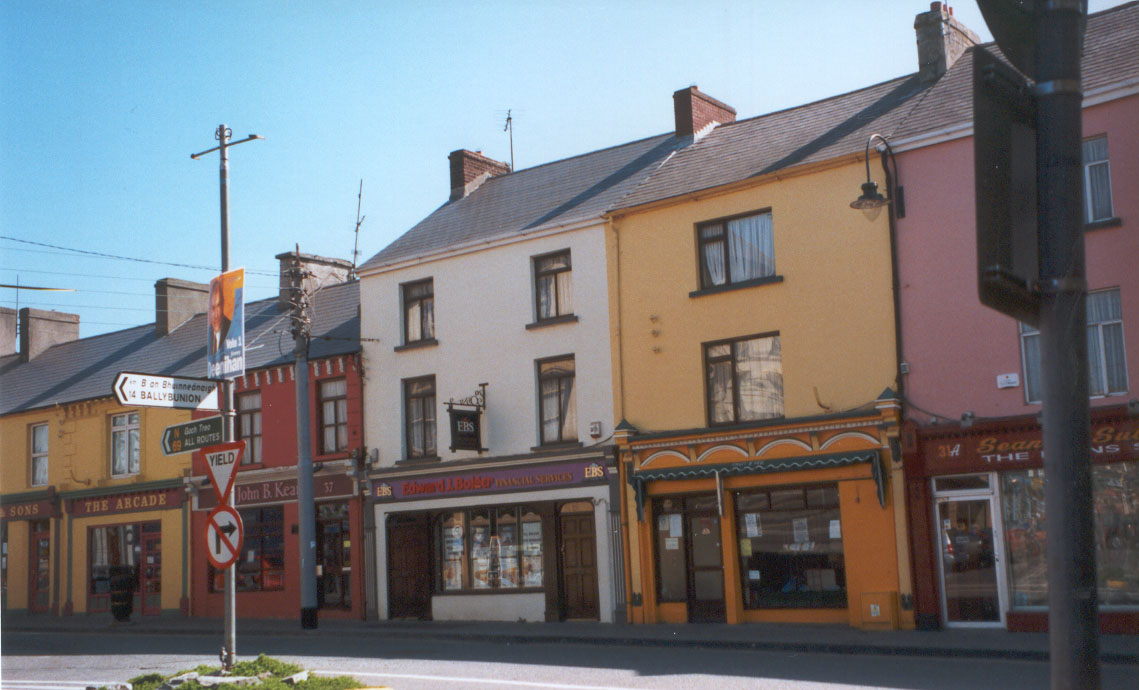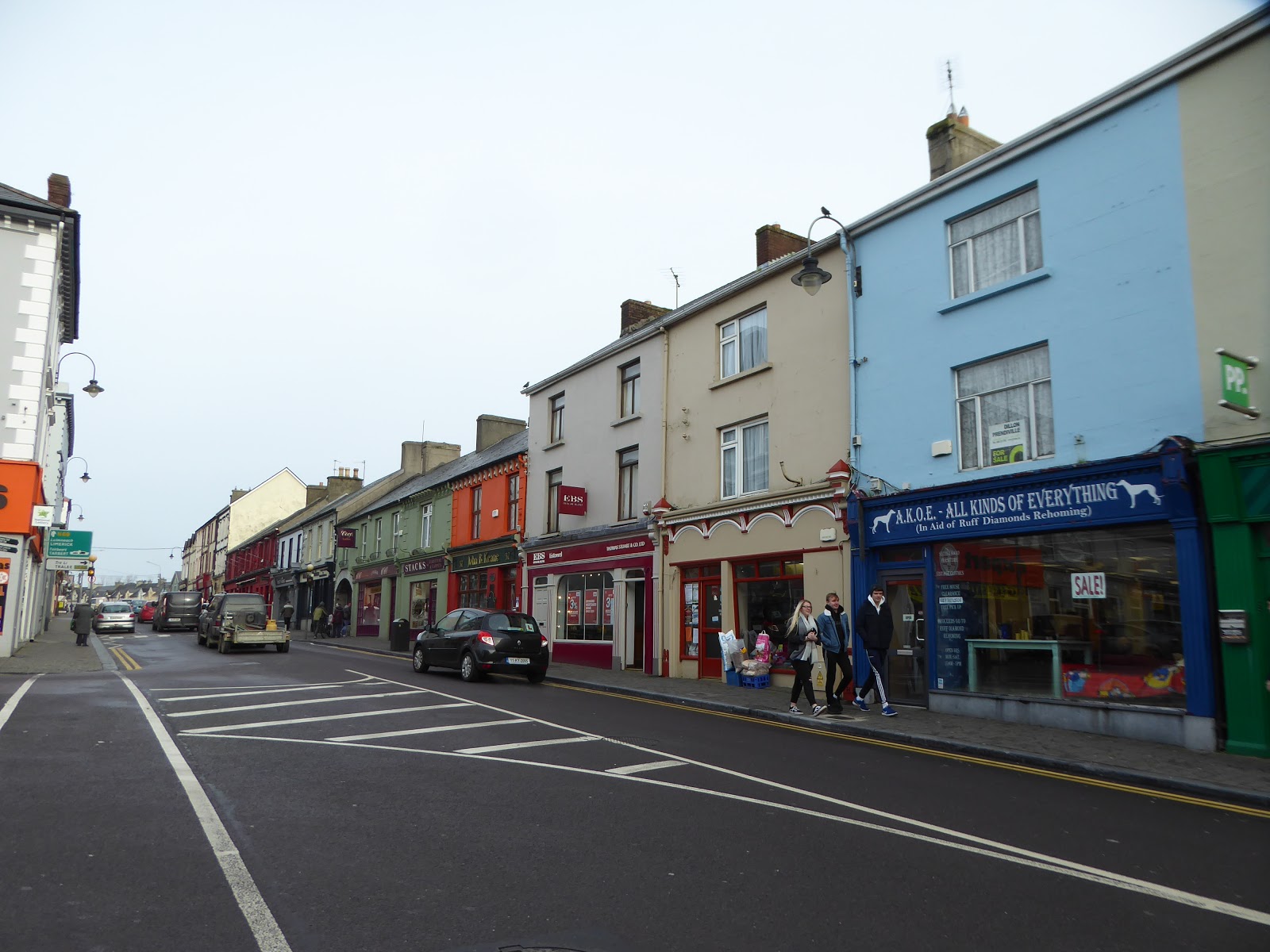 William Street


<<<<<<<




A Big Night in Town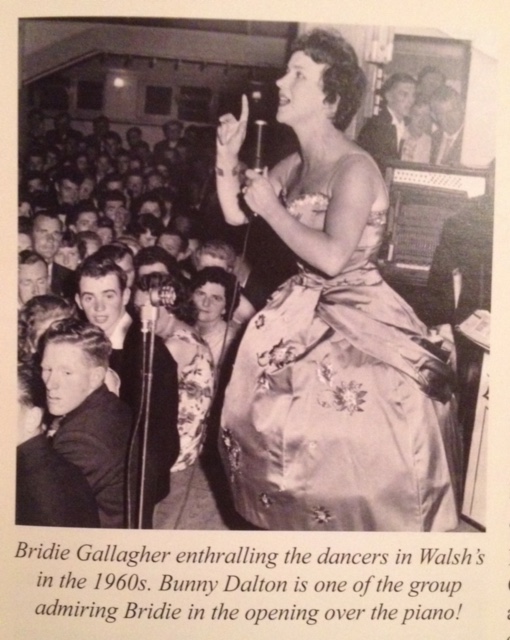 Liam O'Hainín on Facebook
<<<<<<<<


North Kerry Sweet Factory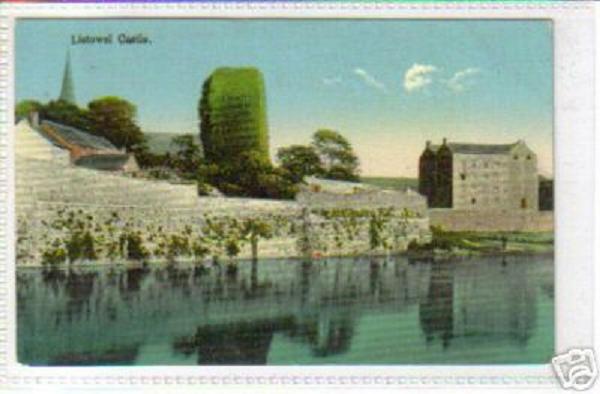 Dave O'Sullivan found this in the old newspapers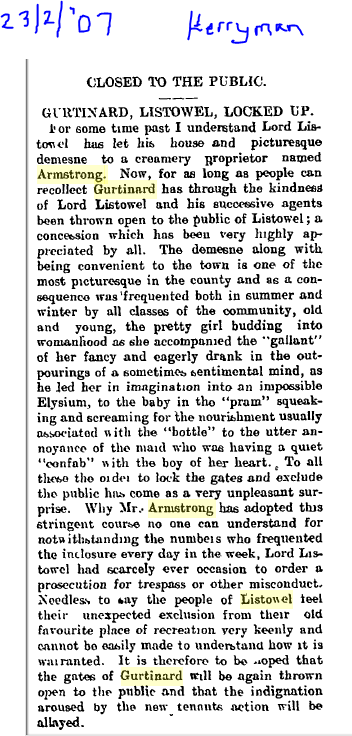 Before he opened the sweet factory and gave employment to so many "respectable girls' Mr. Armstrong had not been in favour with the local community. Before he bought Gurtinard House, he lived in it as a tenant of Lord Listowel.
During his tenure he closed the demesne (now the town park) to the local people who during Lord Listowel's time were free to roam it at will.
The Armstrongs, a short time after opening the factory suffered a tragedy with the death from T.B. of Armstrongs young wife .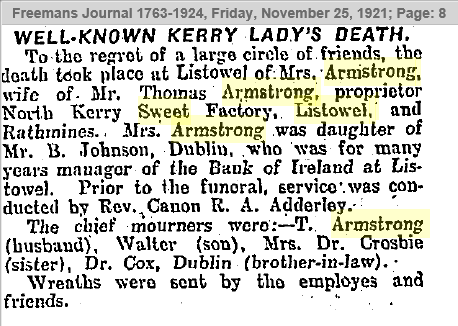 Dave discovered on Irishgenealogy.ie that Mrs Katherine Armstrong was only 38 when she died, and, contrary to what is stated in the newspaper, she is registered as having died in Dublin.
<<<<<<<<


Greenville, January 2019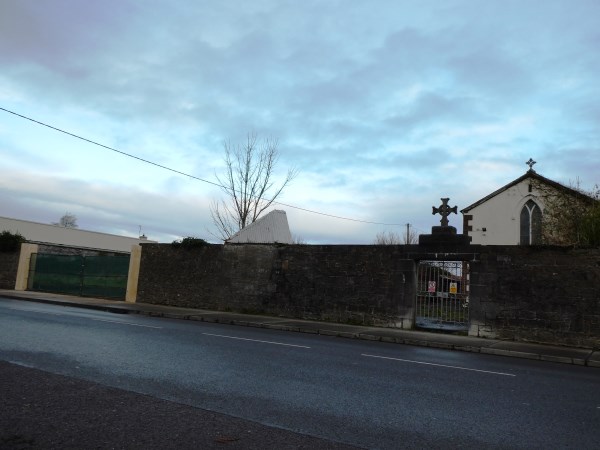 Work has begun at this site on the Greenville Road.
<<<<<<<<


Listowel Man Features in Off The Scale, Ireland's Leading Angling Magazine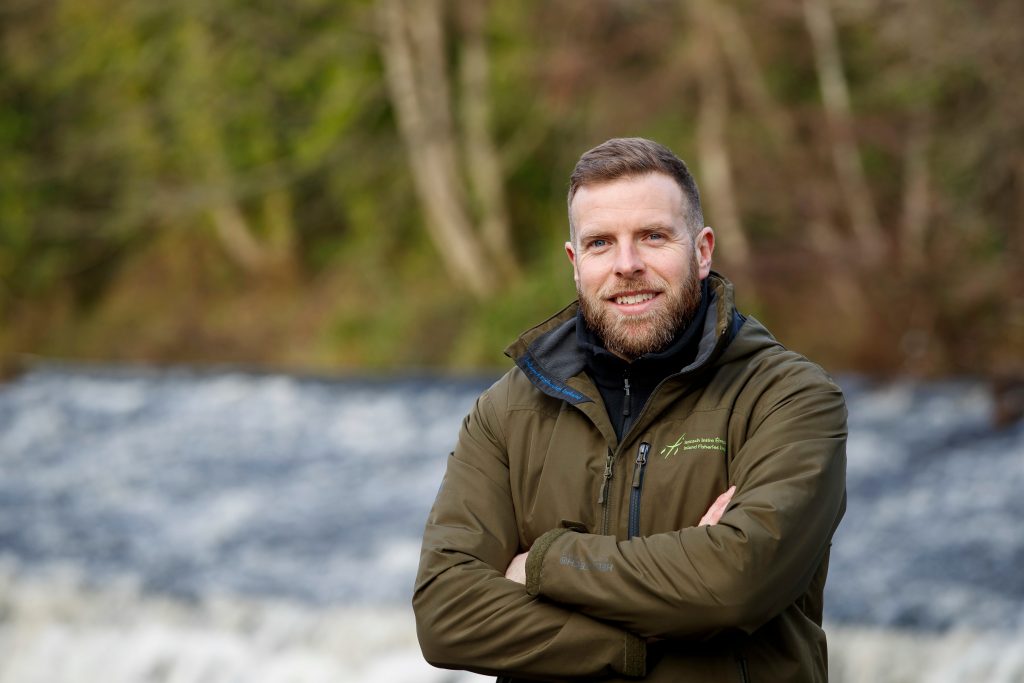 Fisheries Officer: Darren Halpin
From: Listowel, Co. Kerry
River Basin District (RBD): Shannon River Basin District
How did you become a Fisheries Officer?
I was always fishing as a young fella. My uncle was in fisheries for over 30 years so I was always intrigued about what he did. He was a good influence in my life and I followed his footsteps right into my career.
What does an average day look like?
I go into the office in the morning, meet the Assistant Inspector and go through any emails that have come through. Then we plan out our day and what we're going to do – it might be a spawning patrol, estuary patrol or coastal patrol.
What is your favourite part of the job?
There's a lot to be said about getting up in the morning and wanting to go into work. You're outdoors, out walking, you're allowed work on your own initiative a lot of the time, too, which is great.
I'm interested in nature and wildlife. I love walking the banks of the rivers just to see the fish and wildlife along the river. There is such variety in the job – you could be doing boat patrols, estuary patrols, jet ski or kayak patrols. There is always something different.
What is the most challenging thing about the job?
Sometimes dealing with the public can be challenging. You could be dealing with a pollution incident on a farm – one farmer might be very accommodating and there is no issue and then another farmer could be argumentative or confrontational. You have to be able to handle that.
You do a lot of unsocial hours, too. But you get used to it.
What do you think are the most important skills needed for the job?
Communication skills are important. You are dealing with the public all the time. Every situation can be different – there are different ways in how you communicate and react to situations.
Teamwork is also a big thing, you are working as a team all the time so you need to be comfortable with that.
What would you say to someone considering a job in fisheries?
If you're really into the outdoors and fishing, then it's definitely the job for you. You will get as much out of it as you put in.
Source; Off the Scale Magazine online