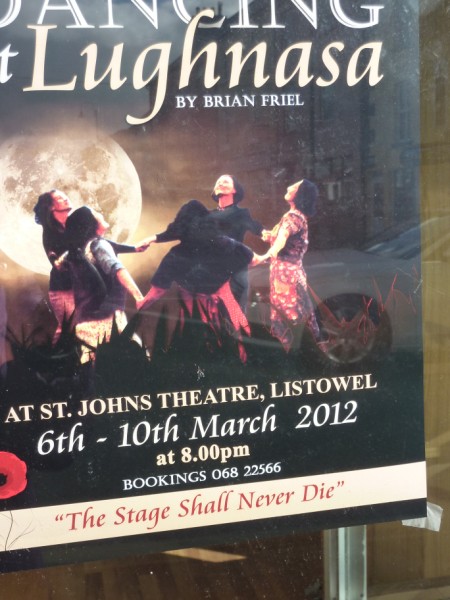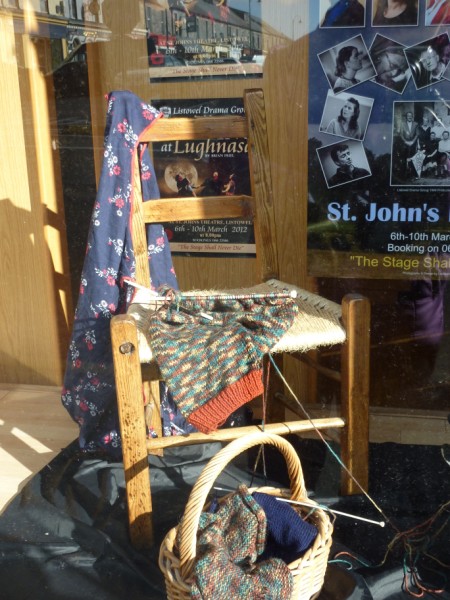 Last night I went to see Dancing at Lughnasa in St. Johns. It was an excellent night's entertainment. It featured a brilliant ensemble cast, an amazing set and an enthralling play. If you can at all , do get to see it tonight tomorrow or Sunday nights.
>>>>>>>>>>>>>>>>>>>>>>>
I got an email from Willie Keane telling me about his father's 100th birthday.
"We had a memorable day last Sat 3rd for my Dad's 100th birthday . We had mass at 5.30 pm at our family home 76 Church St., Listowel where my father is looked after with such love & care by my sister Norita and her husband Christy.. It was a great day for our family of three girls Mary, Josephine , Norita & six boys, Paddy , John , Willie, Michael., Donal ( deceased 1952, killed on the road outside our home) & James our baby brother now retired. Also present were a host of his grandchildren & great grandchildren. My son Bill with his son Liam, my Dad & myself made up four generations of Williams celebrating his 100th birthday. On the day I reflected on my great/ great Grandfather who was a child in the late 1840. My Dad would have known him.
All I can say about my Dad is told in one line from the Village Schoolmaster " that one small head could carry all he knew"
My Dad is a very humble gentlemen."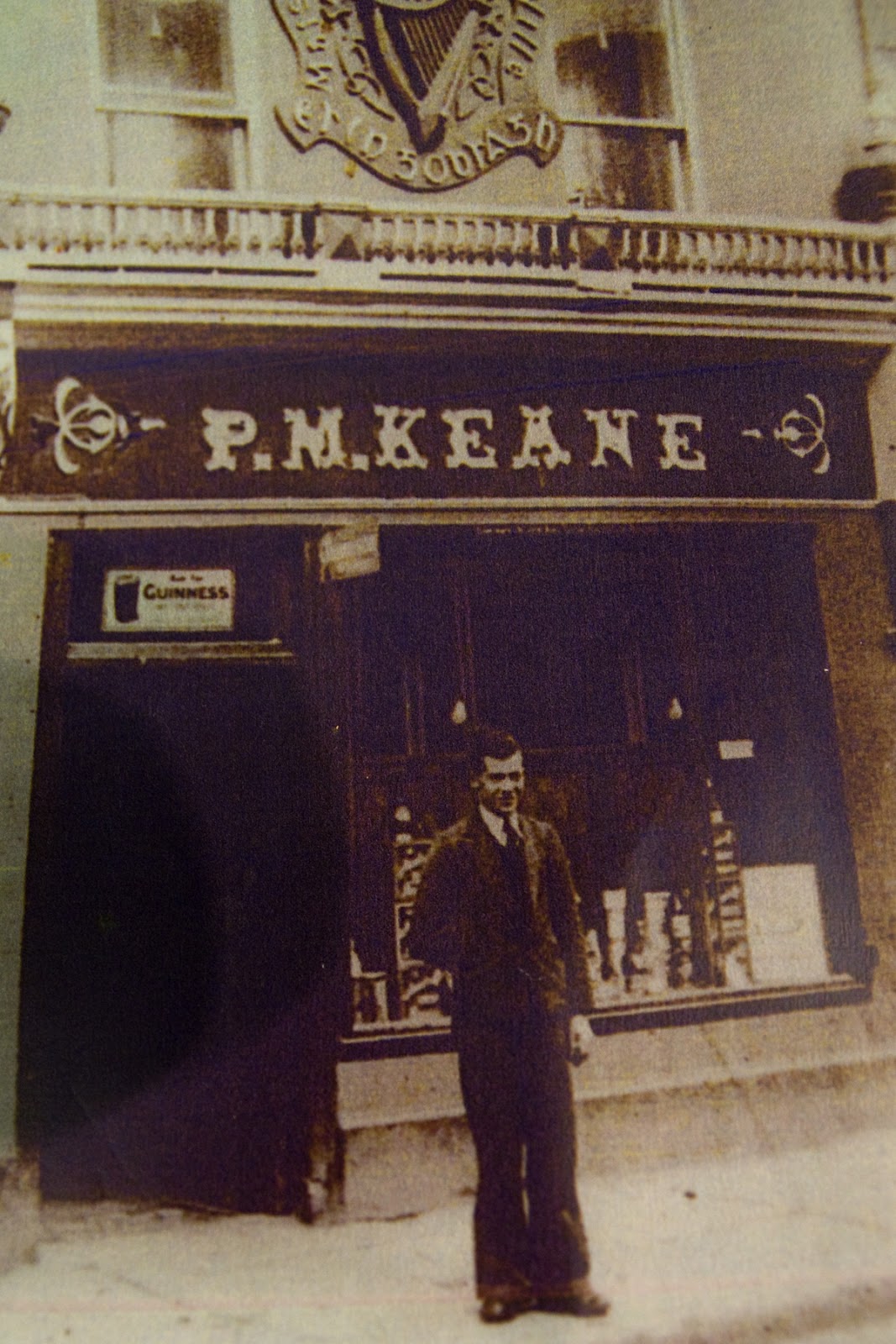 This is a photo of William Senior as a young man. The photo was taken outside the family business.
>>>>>>>>>>>
Willie Keane, Jr. is the same Willie who is organizing this:
XLChallenge
2012
This exciting event will take place on the
weekend of April 27th-29th 2012. Participants will climb
Ireland's four highest mountains in just 3 days. The Challenge involves
climbing
·
Mount Brandon, Co Kerry –
3,117ft
·
Carrauntoohil, Co Kerry – 3,414
ft
·
Galteemore, Co
Tipperary/Limerick – 3,015 ft
·
Lugnaquilla, Co Wicklow – 3,039
ft
While this is a serious challenge, it is within
the reach of any reasonably fit person. There will be a number of training
events, including a climb of Purple Mountain in Kerry on March 10th.
Participants will pay their own expenses over the weekend. They are also asked
to raise funds to build a new school in Tanzania, East Africa.
Willie Keane is a native of Listowel, Co
Kerry now living in Nenagh, Co Tipperary. He is the main organiser of the
challenge. Willie has successfully organised two previous challenges. In 2007
he led a 10 day, 200km hike around Lough Derg. The following year he organised
the Munster Challenge which involved climbing to the highest point in each
Munster county over one weekend. Through these events Willie raised over
€100,000 which paid for a new Hospital Building "Ma Wa Hurma" (Our Lady of
Mercy) in Tanzania.
There are still a number of places left on
the challenge. Full details are available on the website
>>>>>>>>>>>>>>
I took this photo yesterday in Spar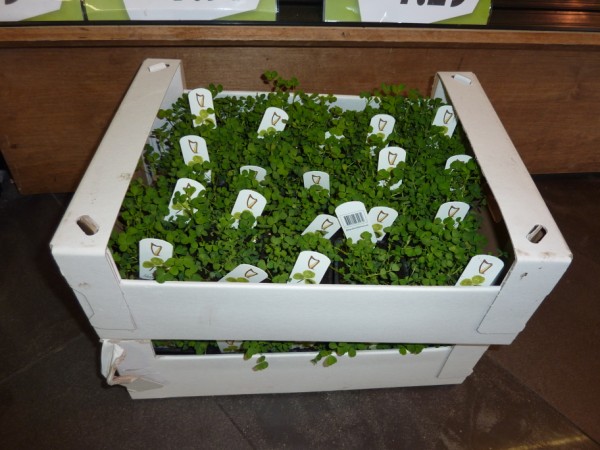 Yes, it's shamrock.
St Patrick's Day can't be too far away. Don't forget NKRO's dance in the Listowel Arms in the afternoon.
And tonight the official launch of our website. Everyone is welcome in The Seanchaí at 7.00.
>>>>>>>>>>>>>
Now the real story can be told.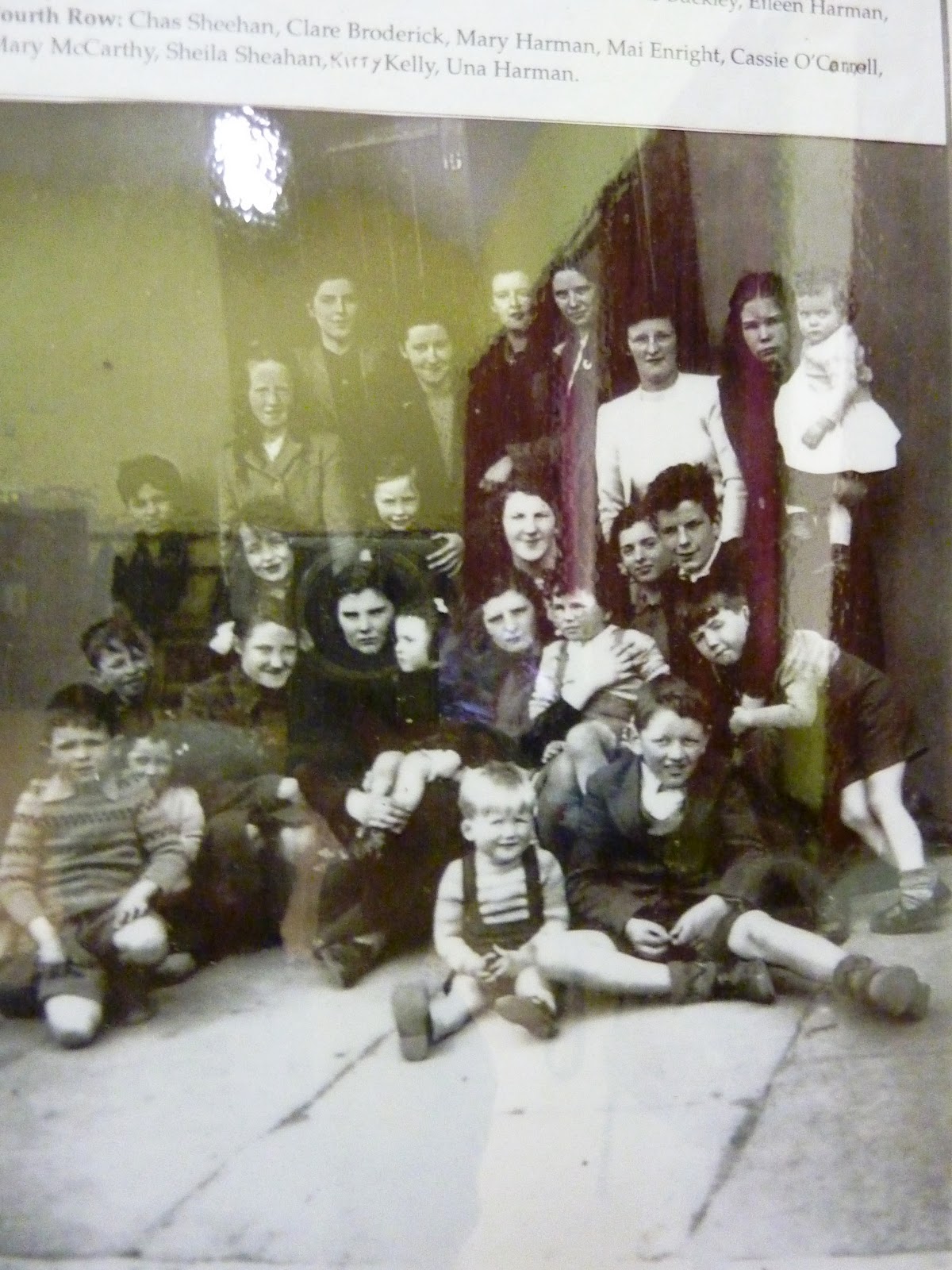 This is a photo of the girls and babies of Upper william St. The photo was taken at the door of St. Patrick's Hall. St Patrick's Hall was a male bastion and an absolutely no go area for girls. The boys and men were inside playing billiards and cards while the girls were locked out. Ironically this photo is now displayed inside the hall.
>>>>>>
It seems we are out of step again. We can't get this Eurovision thing right. We go for youth when everyone else thinks its a contest for oldies.
"Russia has ignored established stars to choose a group of singing grandmothers from an obscure provincial village to represent the country at the 2012 Eurovision song contest."
Or could it be that no body wants to win!!!
…………..
Today's laugh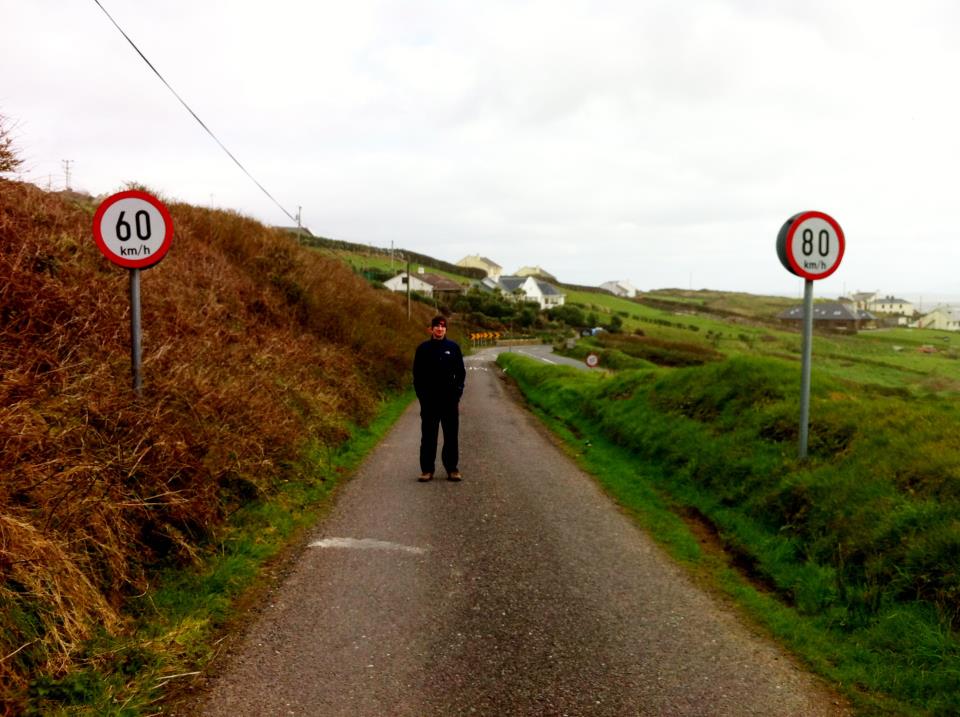 Inch, Co. Kerry photo:Ronan Casey