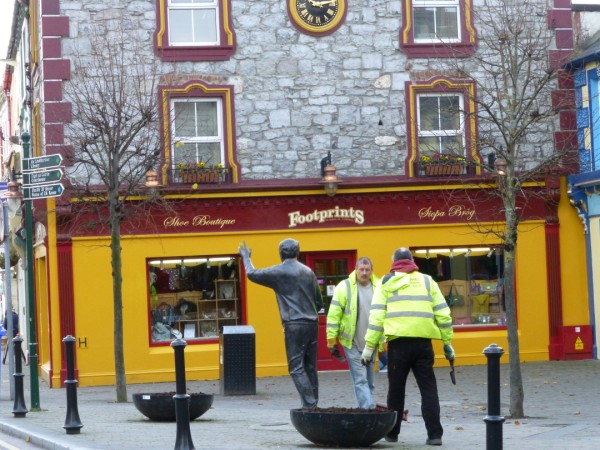 These men are removing all the dead flowers and preparing the flower troughs for the winter.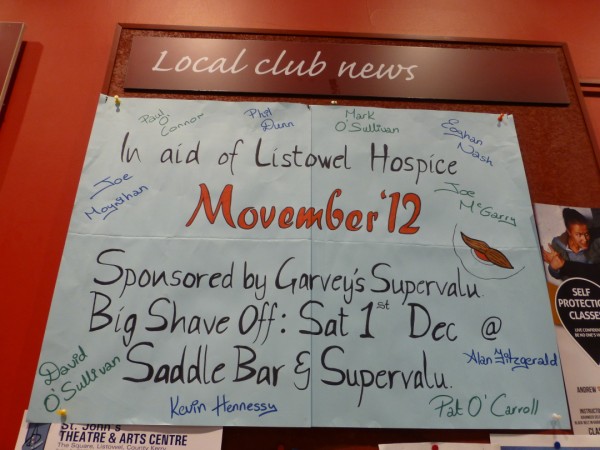 Wondering why the Garvey's men were all sporting mustaches?
<<<<<<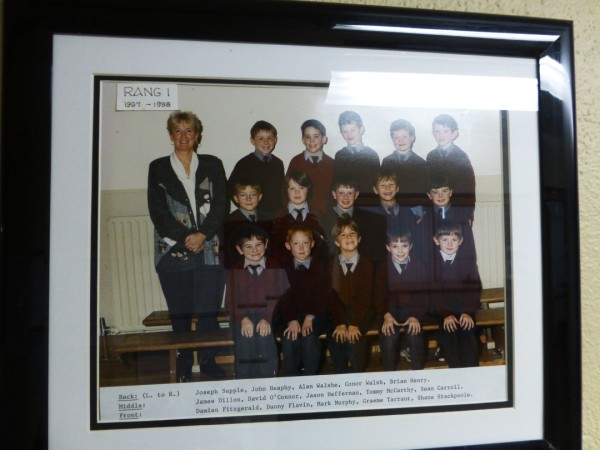 Mrs. O'Sullivan's class 1997/98
>>>>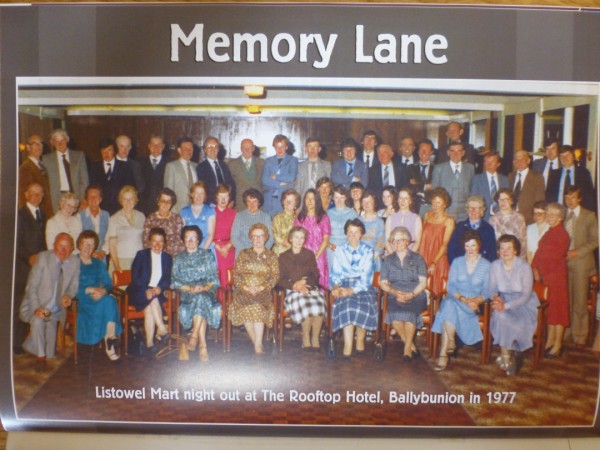 Listowel Mart Group in Ballybunion in 1977 from The Advertiser
>>>>
Jer has been reading some old newspapers and found this for us.
KERRY Champion of Nov. 22nd 1952 reports:
Listowel Greyhound Track sold;
Several Knocknagoshel farmers were charged before a court with having unlicensed bulls; Book review of No Other Law the story of General Liam Lynch;
Fr Sean Ryle of Listowel was leaving for his mission in Japan. There are now 26 Columbans in Japan.
Dedication of Listowel Rectory by the Bishop of Limerick assisted by Rev J.M. Wallace, Rector of Listowel;
Lovely Listowel League held a dance at Walsh's Ballroom
>>>>>>


John B. after Ten


If you haven't booked for St. John's, do so as now or you will regret it. Danny Hannon's John B. after Ten is this year's must see. The Listowel Folk Group do a great job in interpreting the songs of John B. Denis Hobson is the narrator who presents the life of John B. to us and the Lartigue Drama Group perform exerpts from John B's works.
It is a very entertaining night of theatre. Batt O'Keeffe is superb. Don't miss it!