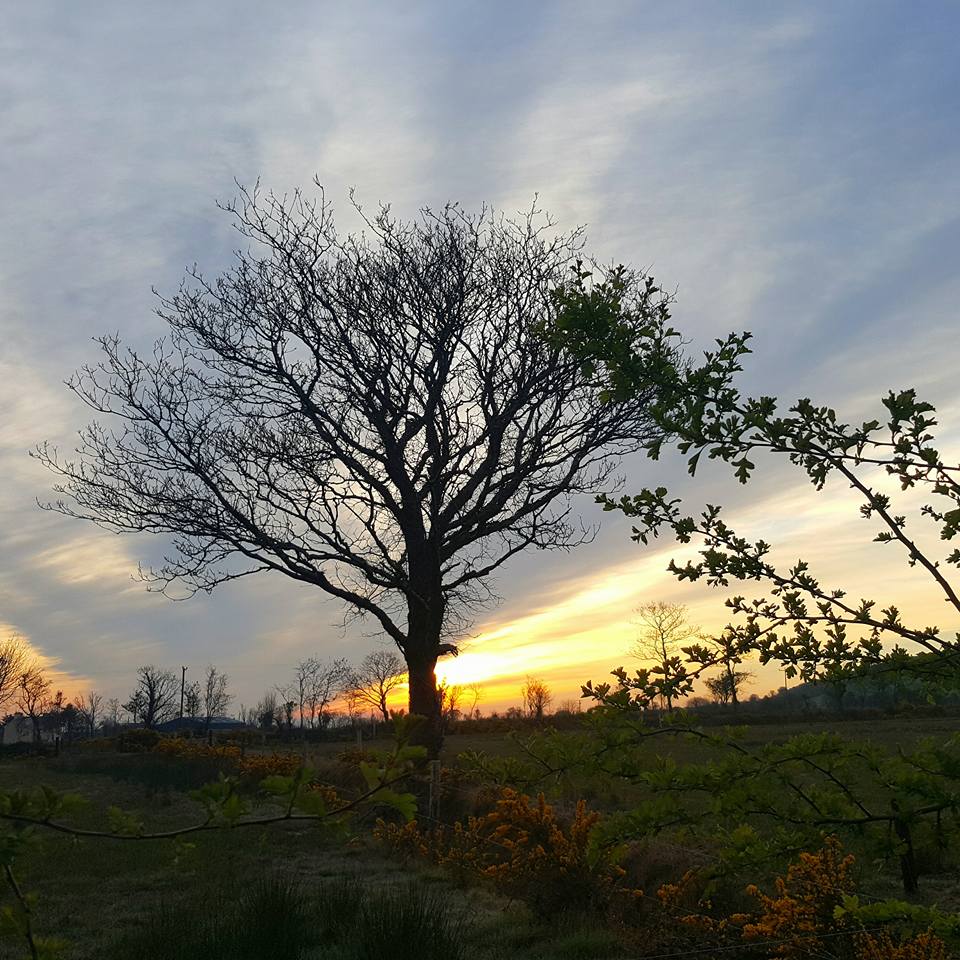 Chris Grayson


<<<<<<<<


Women in Media in Ballybunion April 2016
There were some big names in attendance at the 2016 event.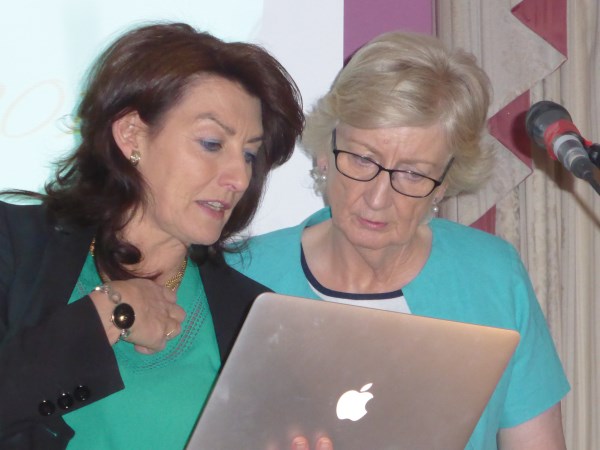 Joan O'Connor is the organizer of the whole event. She is the hardest working woman in Ballybunion on that weekend. Here she is consulting with Mary Dundon, Head of Journalism at UL.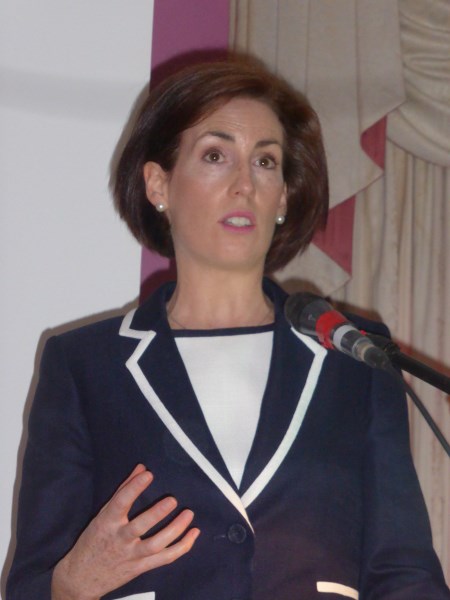 Hildegarde Naughton T.D. was there.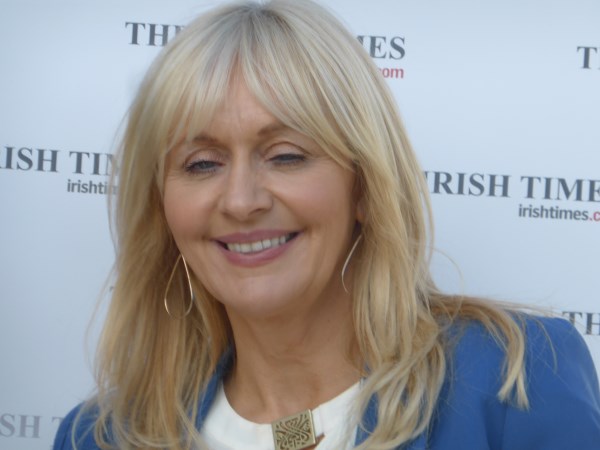 Miriam O'Callaghan of RTE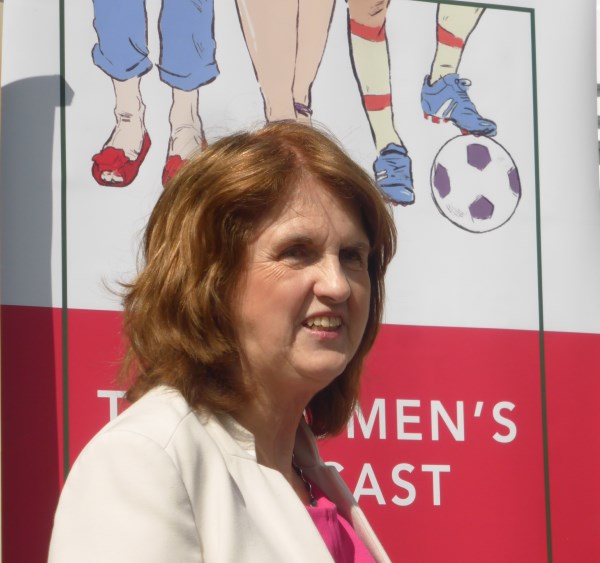 Joan Burton T.D.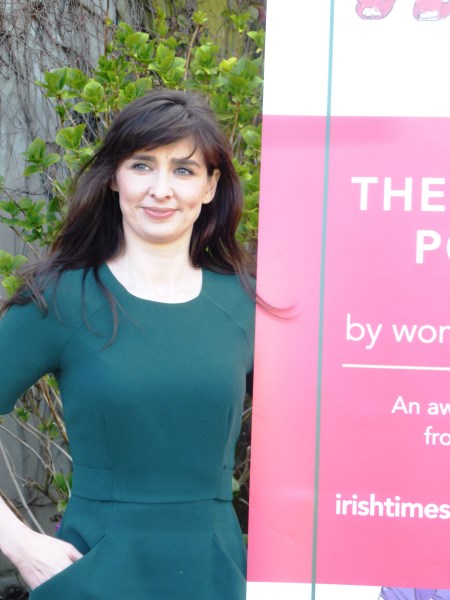 Aoibhinn Ní Shuilleabháin of RTE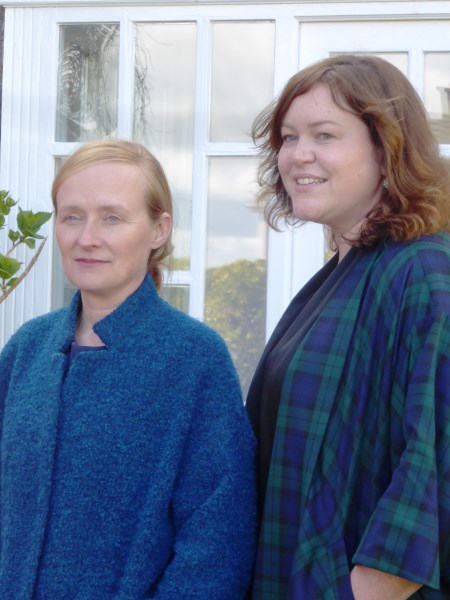 These two ladies are not so well known because they are the big names behind the cameras; Catherine Magee, producer of Rebellion for RTE and Katie Holly, M.D. of Blinder Films.
I didn't attend every event. There were big names on Sunday as well but your blogger had moved on to the Brendan Kennelly at 80 event.
<<<<<<<<<<
Kennelly's Lislaughtin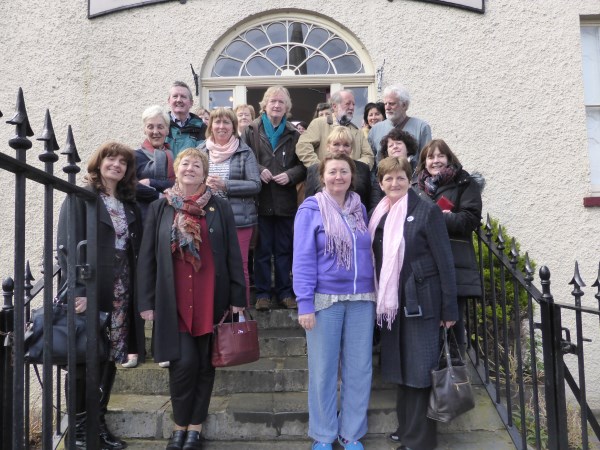 On Sunday April 17 2016 Listowel Writers' Week and The Seanchaí Writers Centre celebrated Brendan Kennelly's 80th birthday with a day of events dedicated to him. In the Seanchaí we watched the remastered DVD, River of Words. We saw a younger Kennelly read his work in Lislaughtin Abbey and in Ballybunion, places we were soon to visit on our bus tour. Then it was on the bus away we went to Ballylongford and Lislaughtin, where Padraig OConcubhair and Gabriel Fitzmaurice were waiting to entertain us with history and poetry.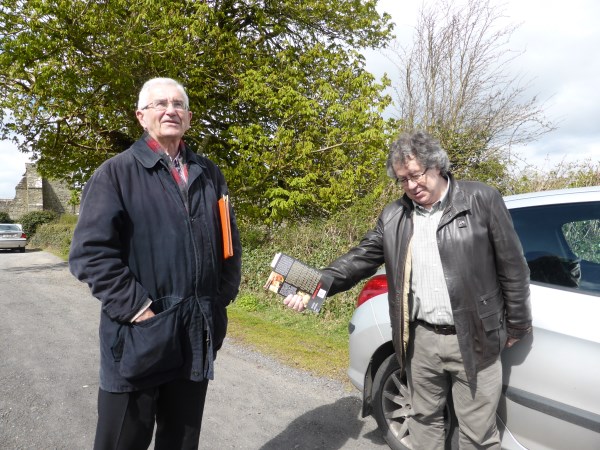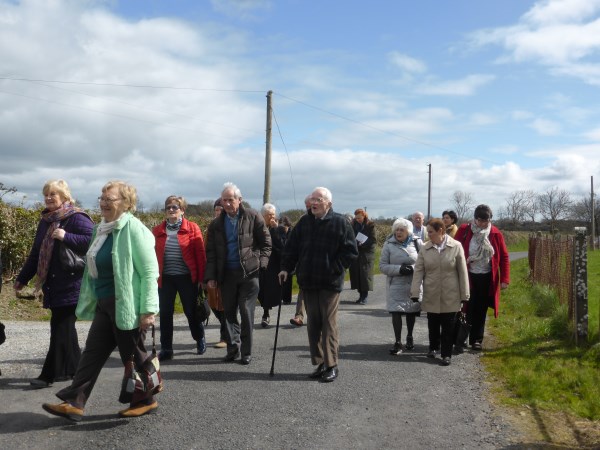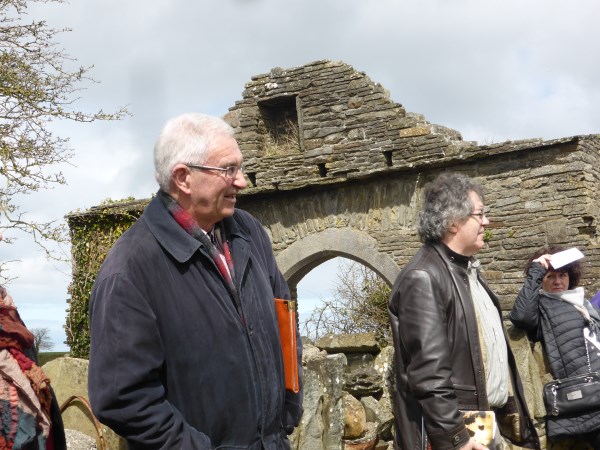 We stood among the monastic ruins and the graves and listened, enthralled to tales of friars, monks, piety and massacre, betrayal, looting and sacking. We heard stories of very powerful O'Connors and the very powerful Cromwell whose marauding army sacked the Friary. The story told to us was that Cromwell, uncharacteristically decided to spare the monastery. But when the monks rang a bell to call everyone to pray in thanksgiving , Cromwell mistook this for triumphalism, returned and burned the place. All of the monks escaped except three old men and these he massacred on the steps of the altar.
The wealthy O'Connor clan commissioned a huge processional cross for the monastery. This was discovered one day years after the sacking of Lislaughtin by a farmer who was ploughing. I suppose a monk had rescued and buried it during one of the raids on the monastery. The farmer, Jeffcott, was reluctant to part with his find and kept it for eighteen years, before a combination of the gentle persuasion of a local historian and the fact that he had fallen on hard times combined to persuade him to part with it. It is today on display in The National Museum.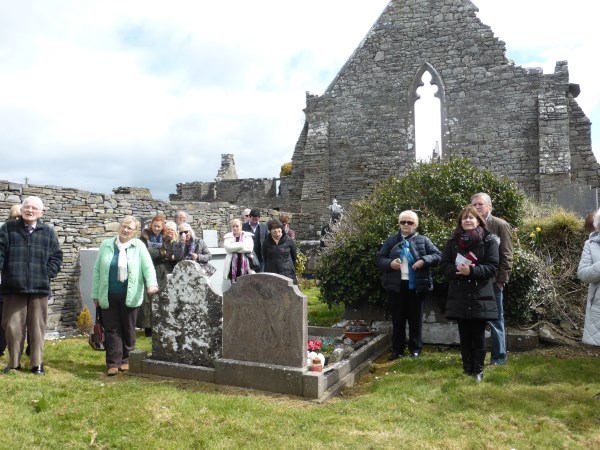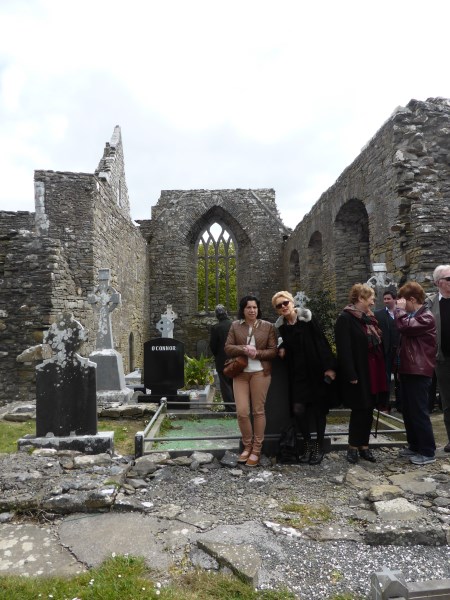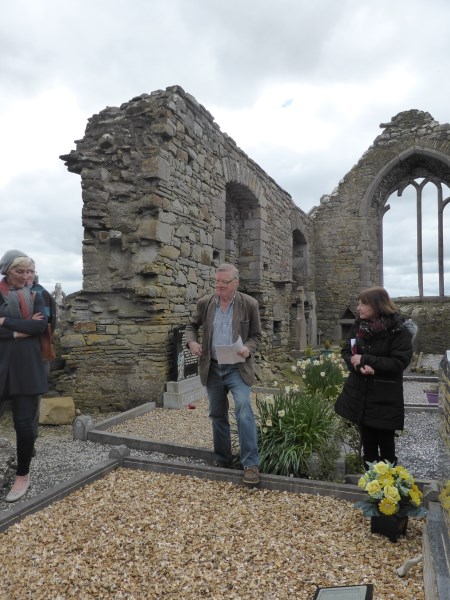 As well as history we had poetry. The first of many renderings of I See you Dancing, Father was given by Denis Hobson.
Before we left the churchyard I took a wander around and noted Ballylongford's strong republican leanings with the presence of many tricolours adorning headstones.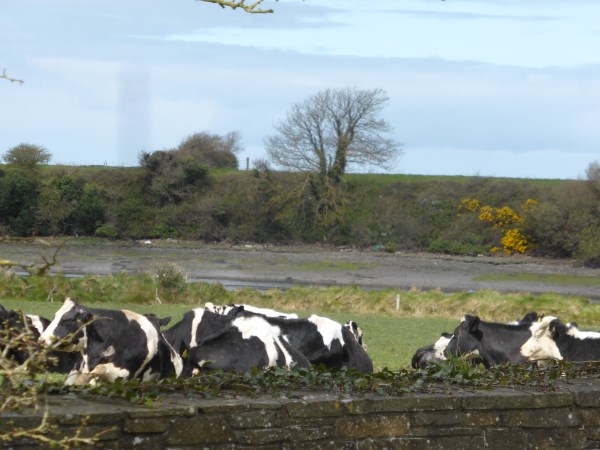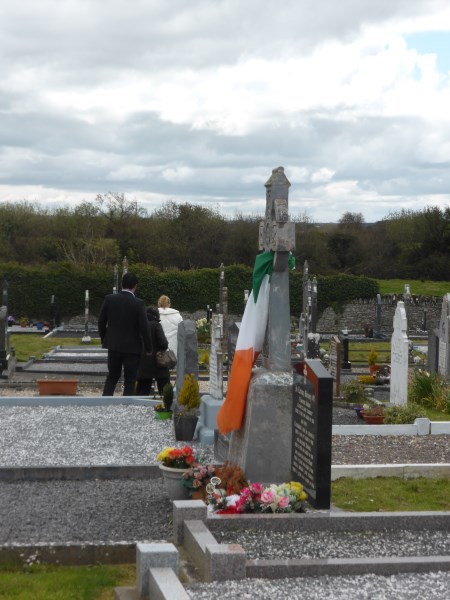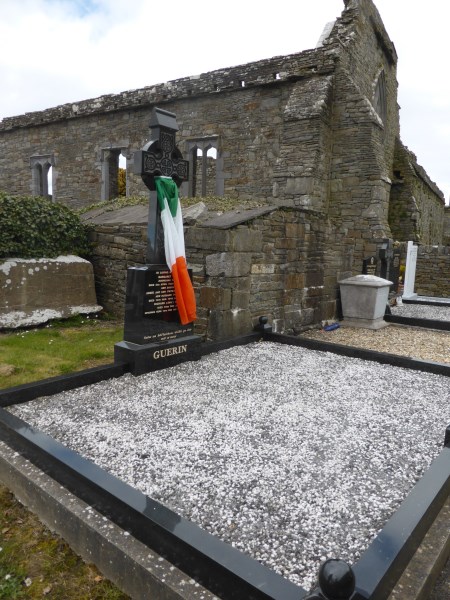 This republicanism is alive today. When we returned to Bally a group of people had laid a wreath at the memorial to The O'Rahilly.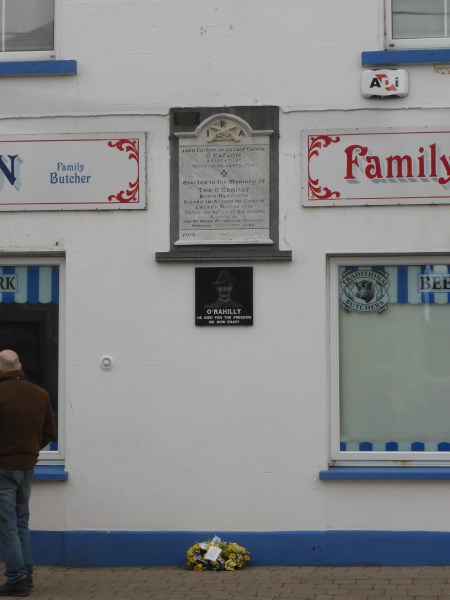 <<<<<<<
A Hooley in Áras Mhuire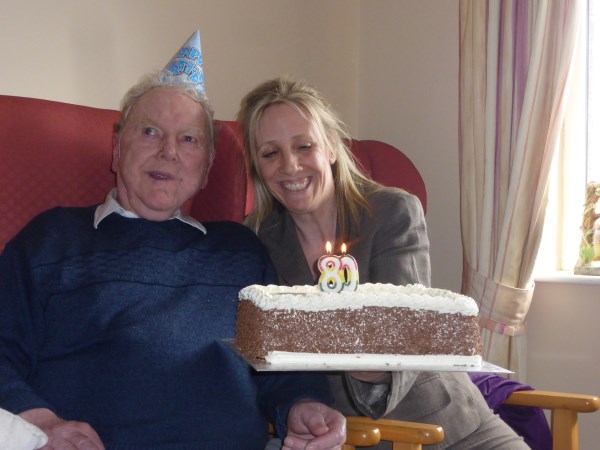 Two 80th birthdays in a row! I took a few photos at Áras Mhuire at James Gould's birthday party. I'll share them shortly.
<<<<<<<<
Giants of the Game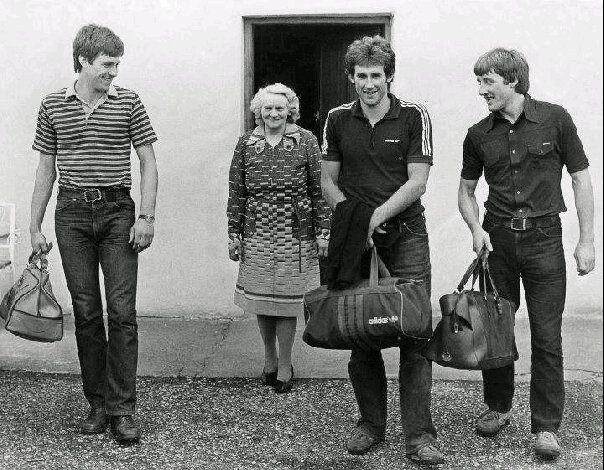 photo: John O'Shea
Mrs Spillane sees her three sons head out to a football game during the glory days of Kerry football.