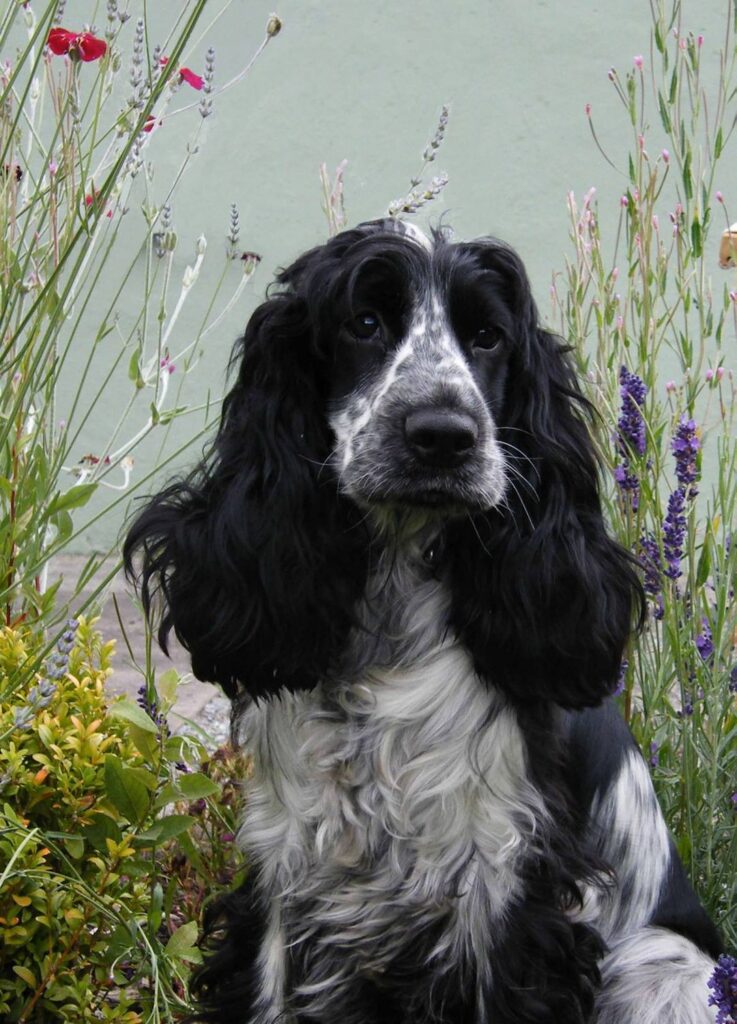 This is Lisa Egan's photograph. Lisa is a member of Mallow Camera Club and this lovely capture is one of the photos the club donated to Kanturk Community Hospital.
<<<<<<<<
Easter 2022, God and Mammon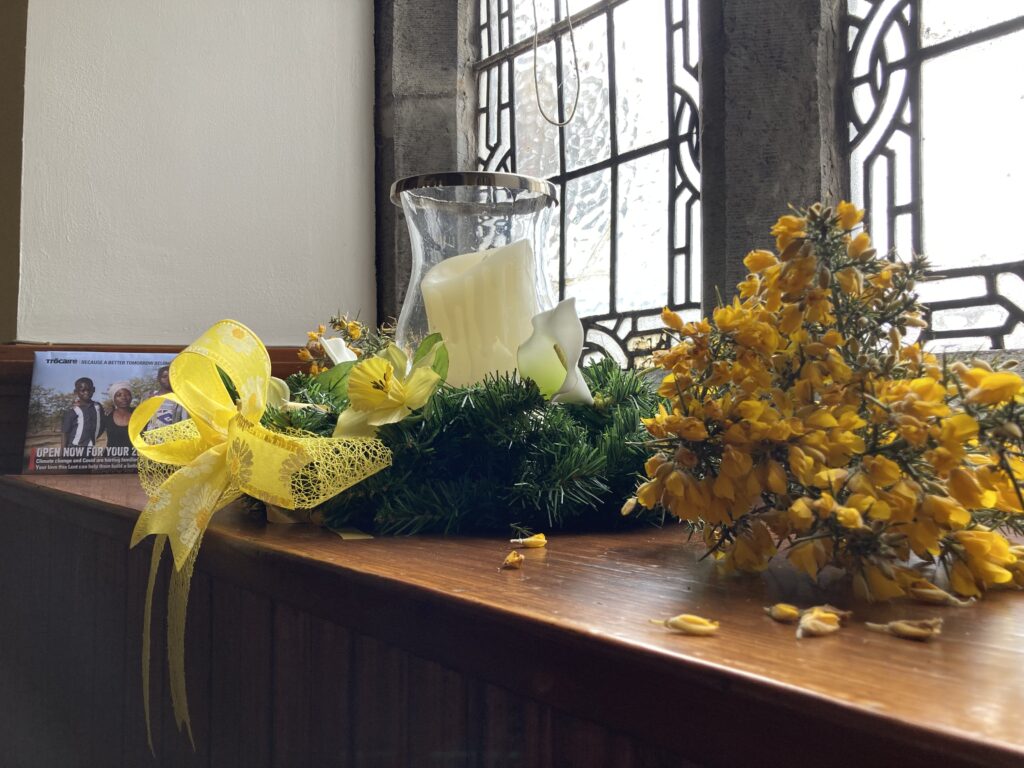 St. Mary's church window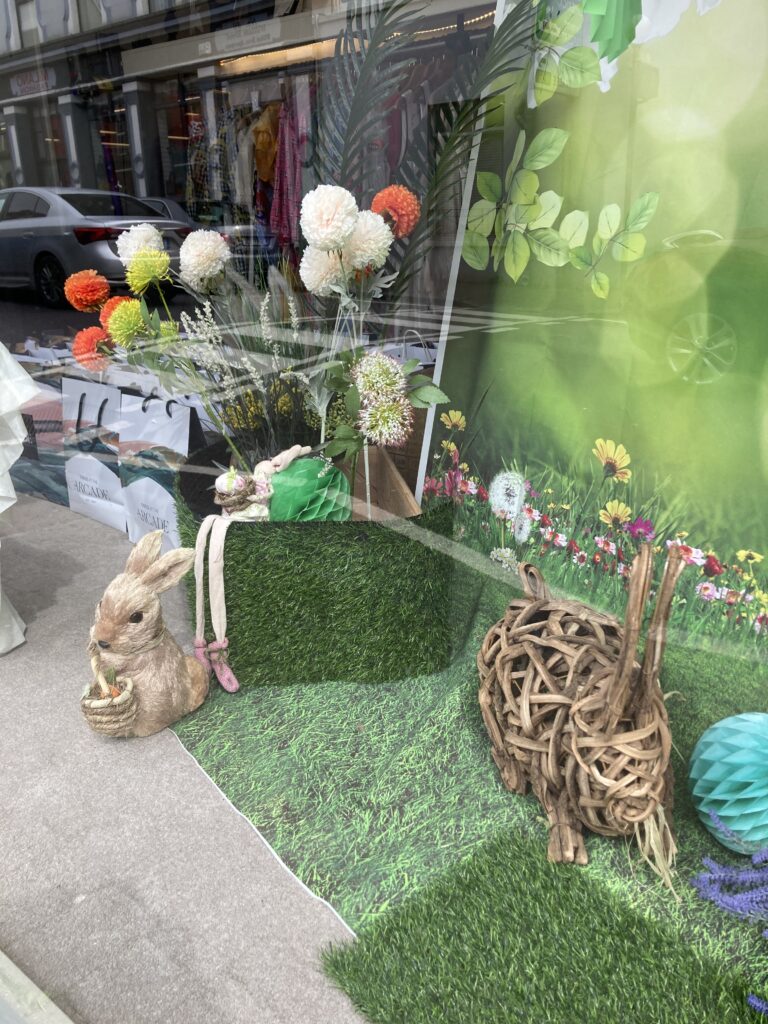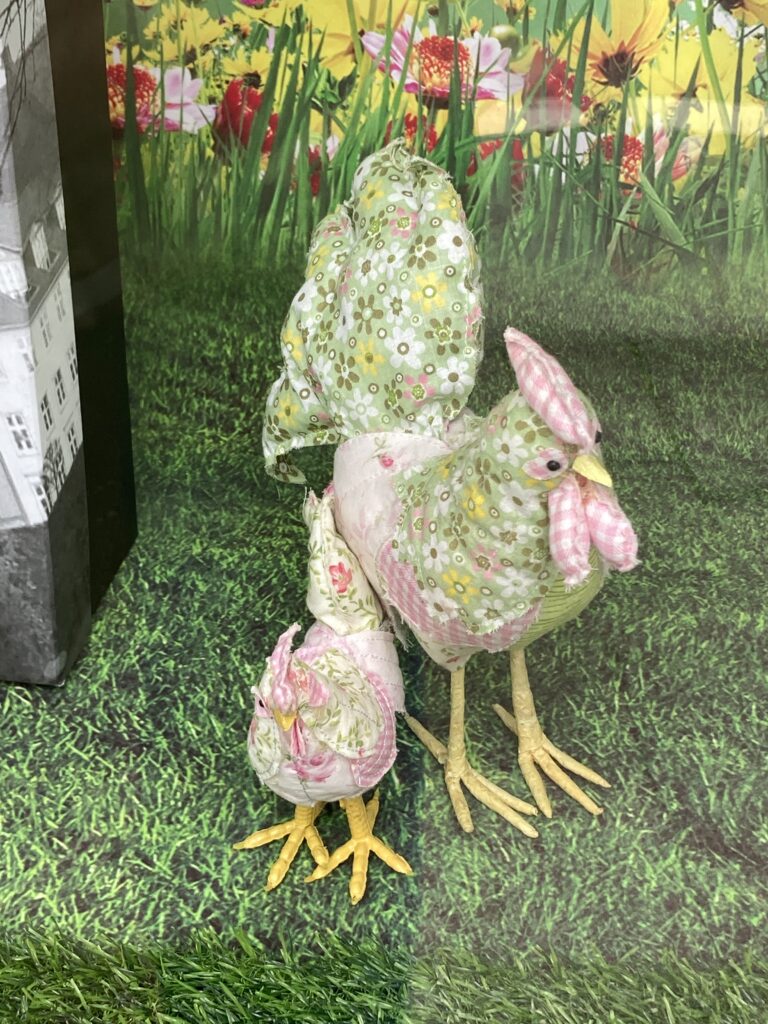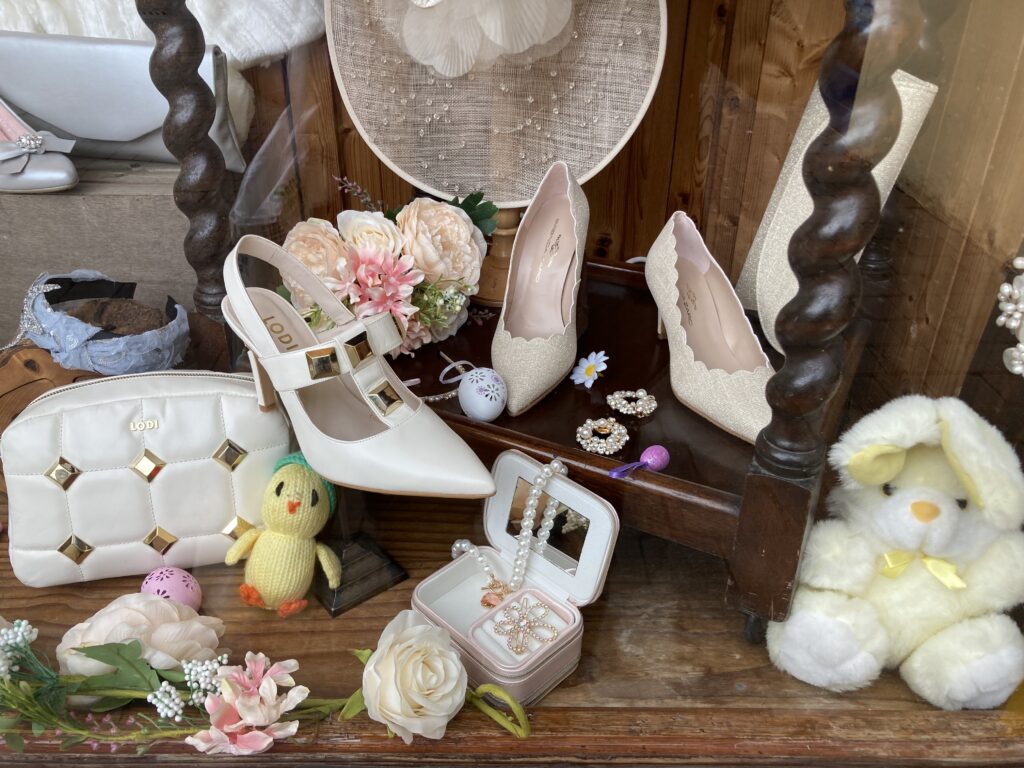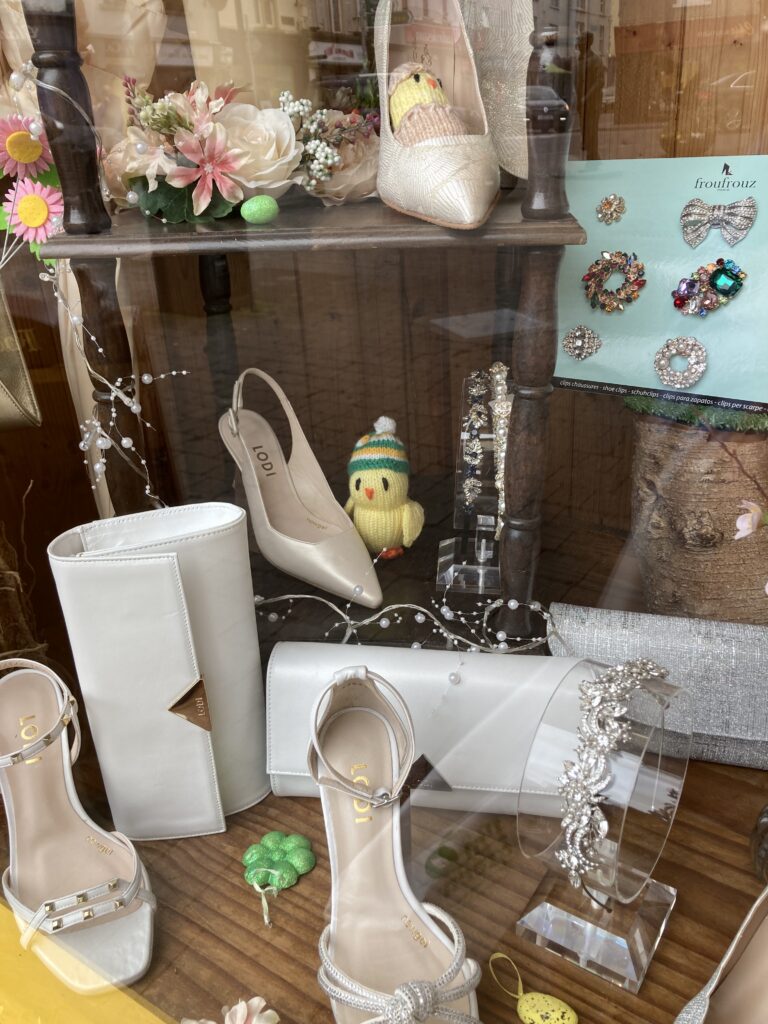 Some Listowel shop windows
<<<<<<<<
Look who's Coming to Writers' Week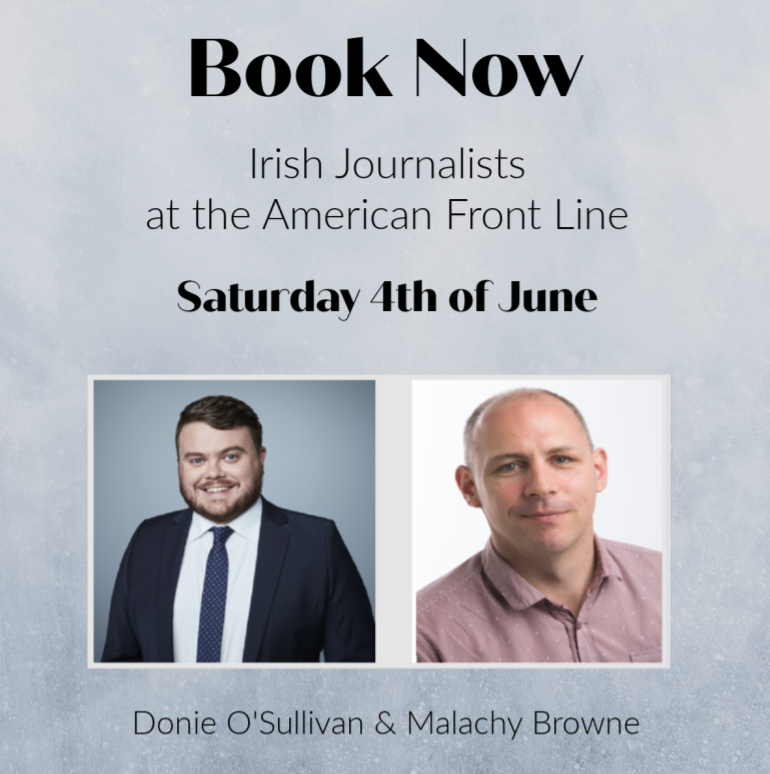 Two Irish journalists making names for themselves in the U.S. are coming to town. They will tell us about what they know best, disinformation, fake news and the role of the media.
Both men are to the forefront of reporting on the 2020 U.S. presidential election and the assault on the Capitol which followed.
Donie works for CNN and Malachy for The New York Times.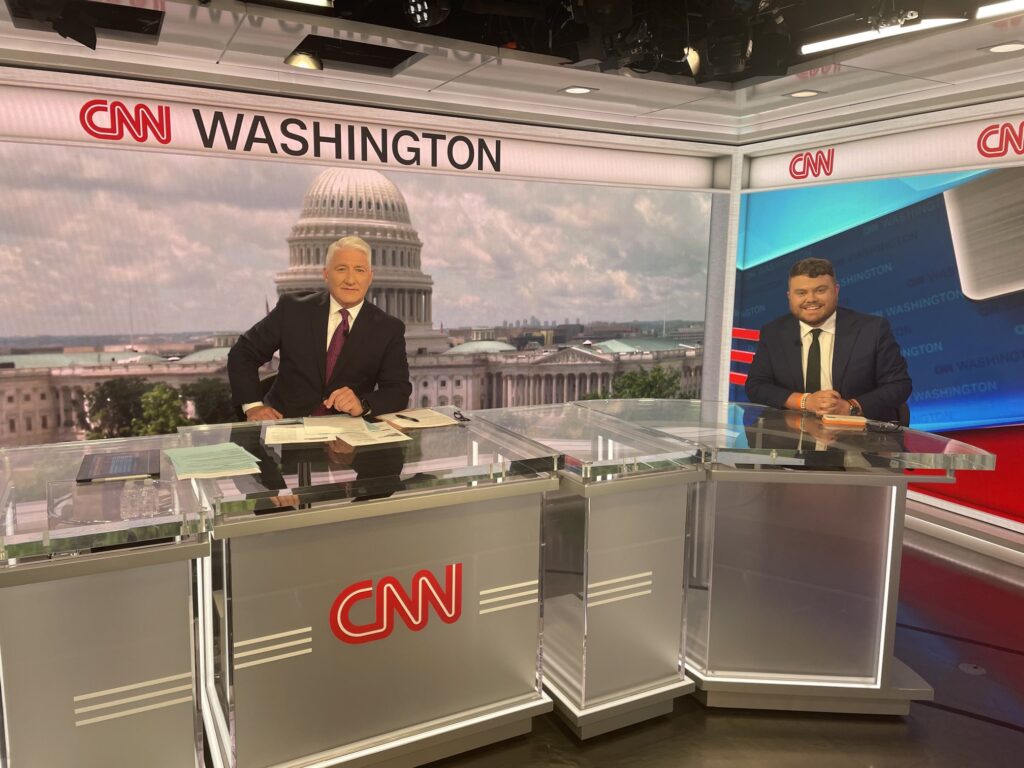 <<<<<<<<<<
Olivia Buckley's Reminiscence of a Big Event in her Life
Fom an article in Pres. Secondary School Yearbook 2003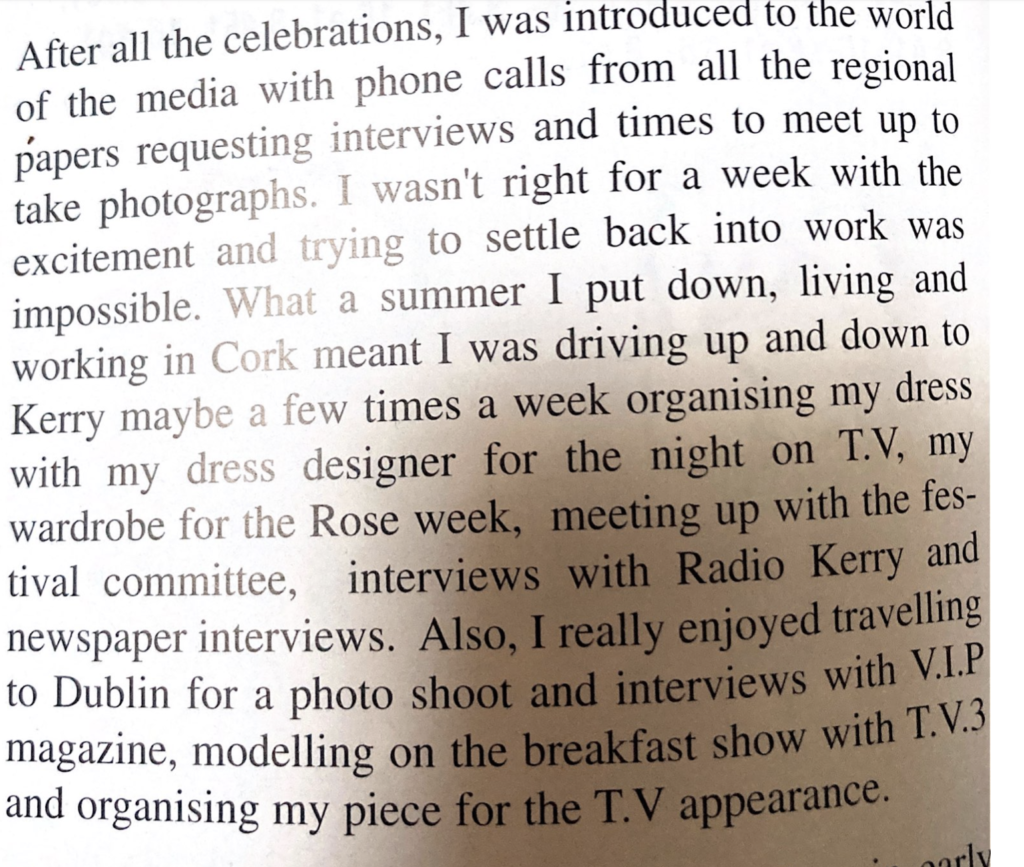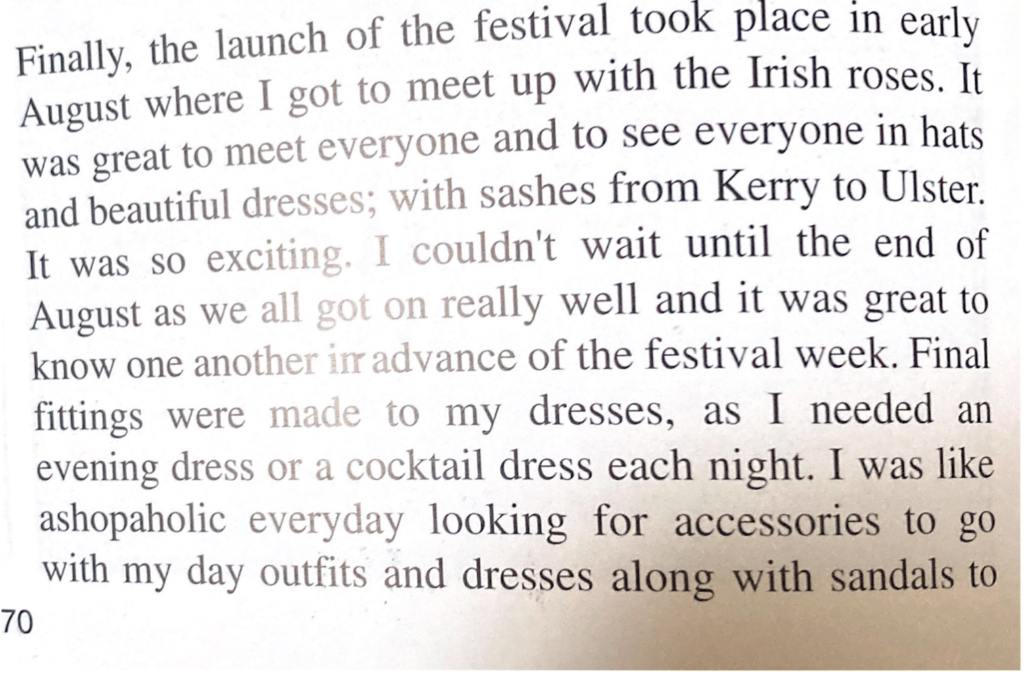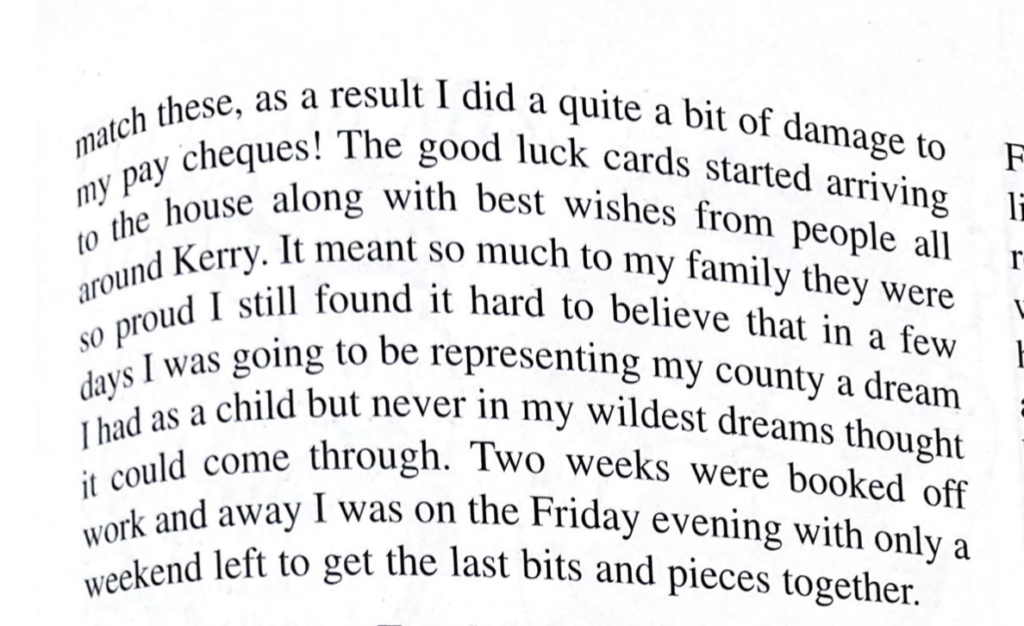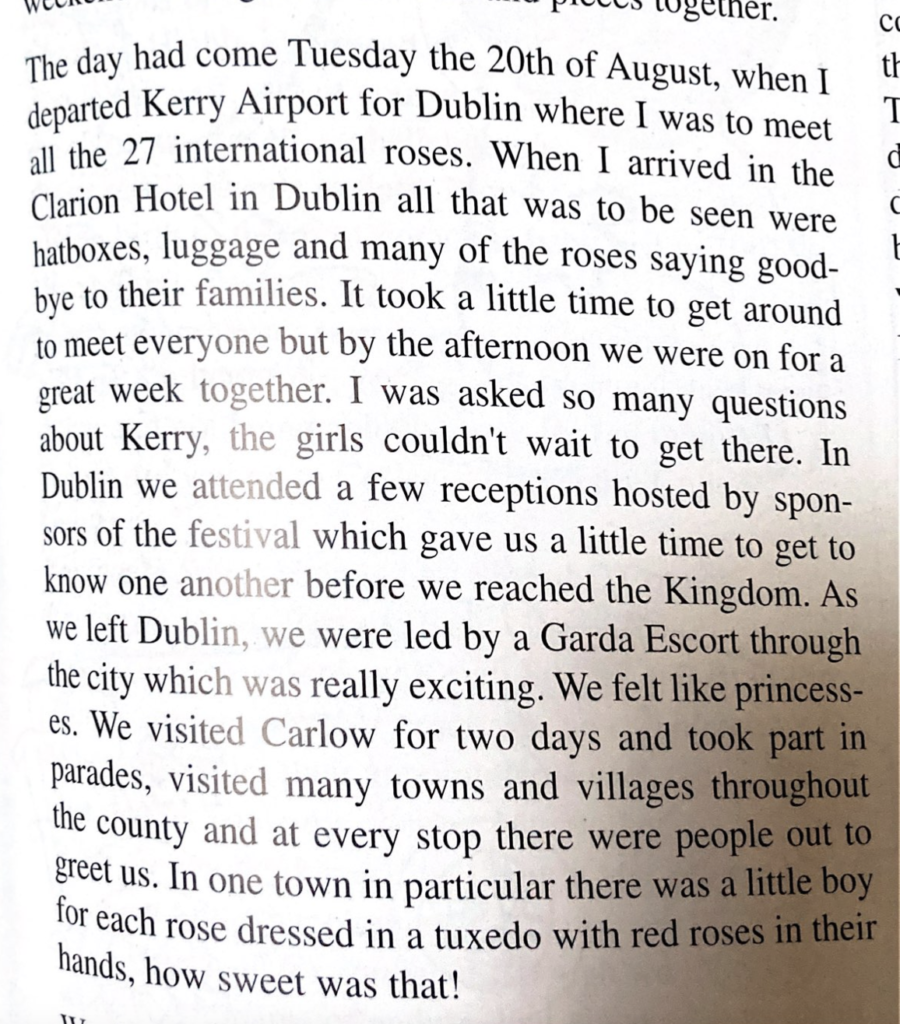 <<<<<<<<<<
Valais Blacknose Sheep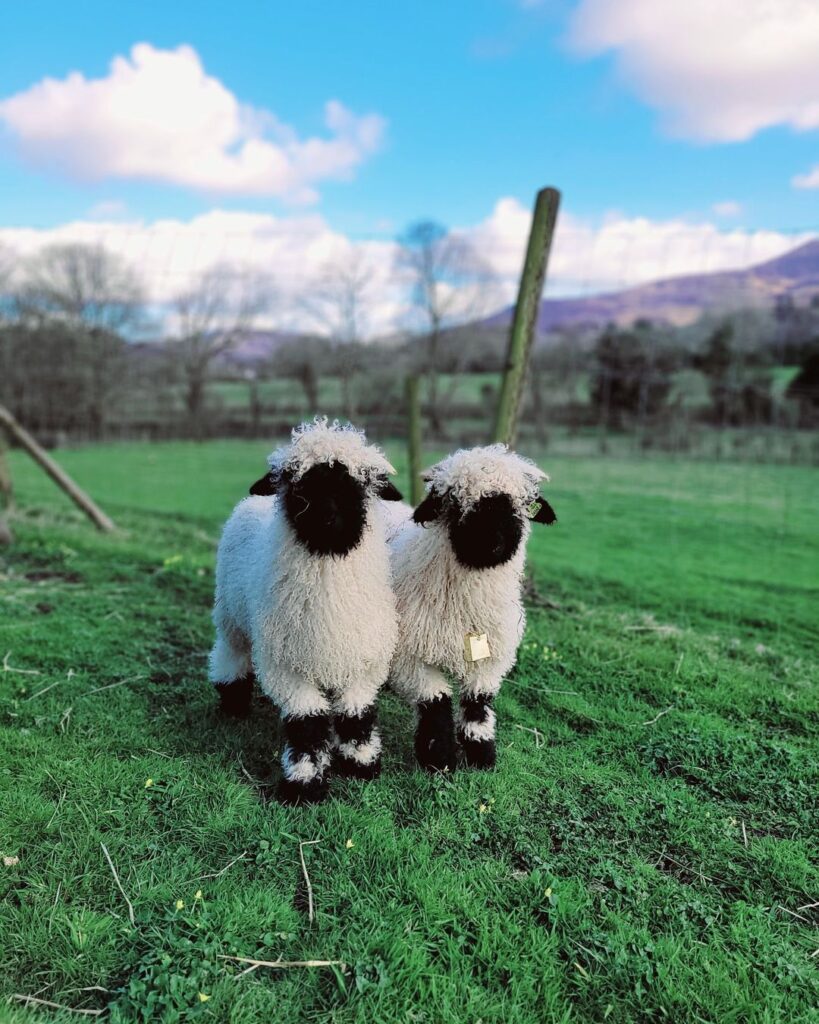 These are the sweetest, most photogenic sheep. They are very rare. These two boys are Jimmy and Joey and they have just arrived to Kennedy's Pet Farm. They may be the only two in The Kingdom. I can't wait to see them.
<<<<<<<<<<<
Shirley Valentine
On my recent birthday celebration trip to Dublin, I was taken to The Gaiety to see Shirley Valentine.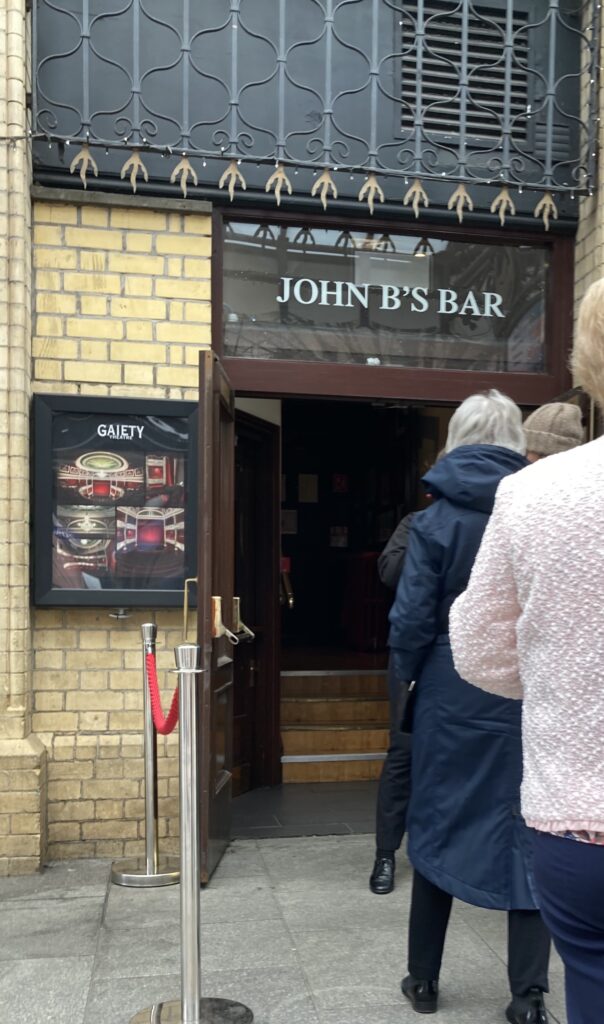 Look where I joined the queue. I felt at home.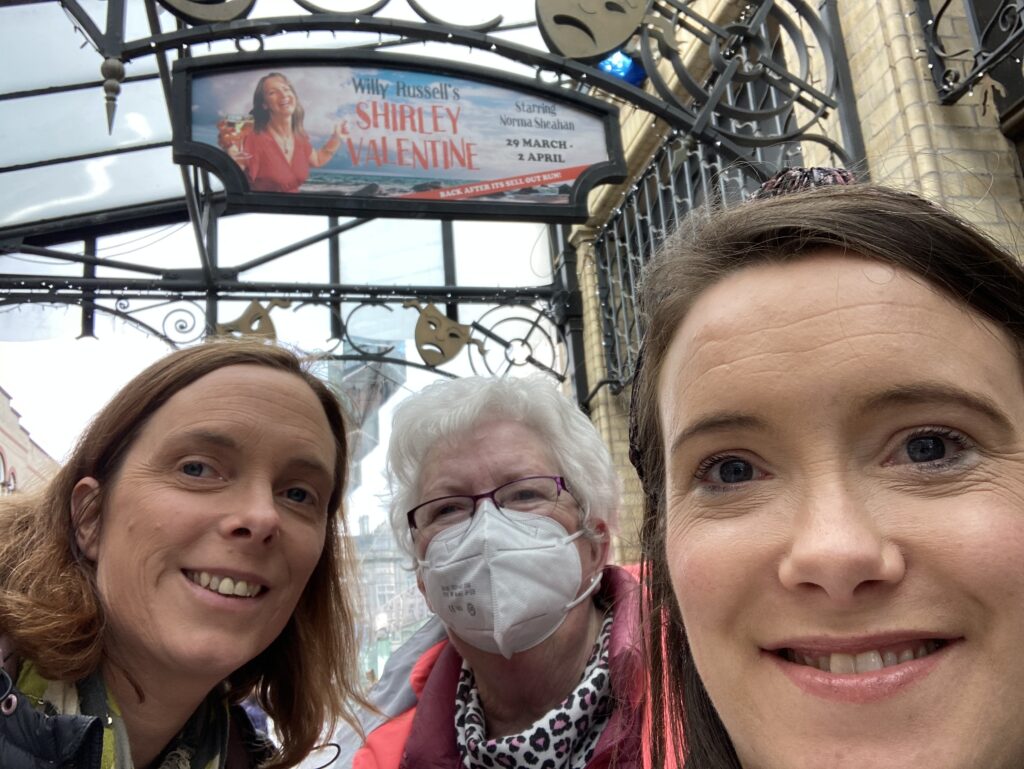 This Shirley Valentine was from Cork but she was just as entertaining as her Liverpudlian counterpart.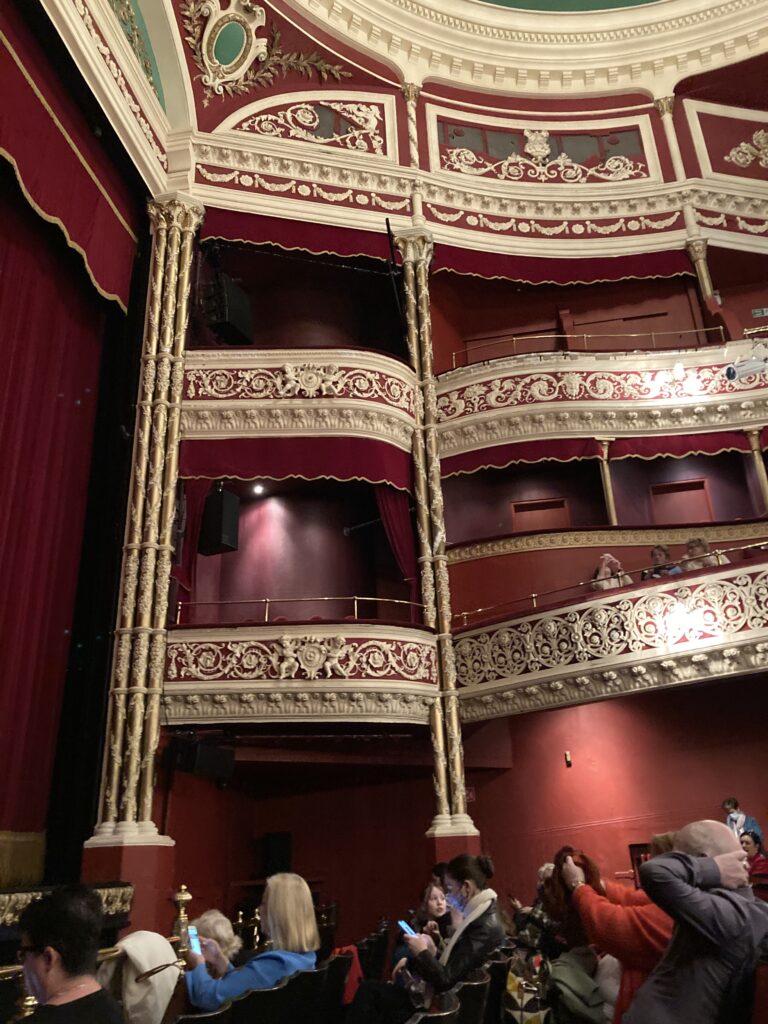 There is a touch of old world luxury about The Gaiety. It was lovely to be back there again.
<<<<<<<<<<