The Biggest Gig of the Weekend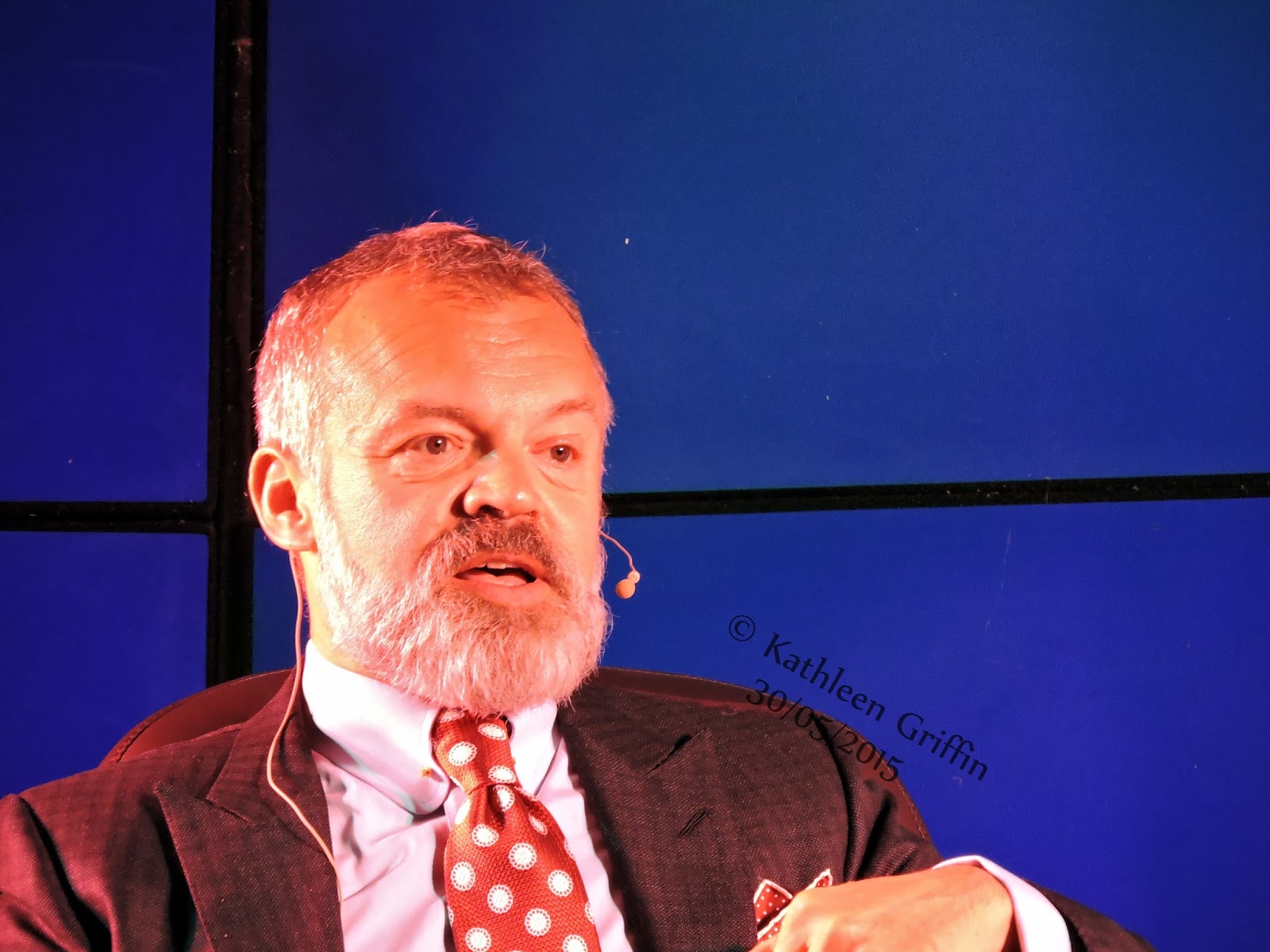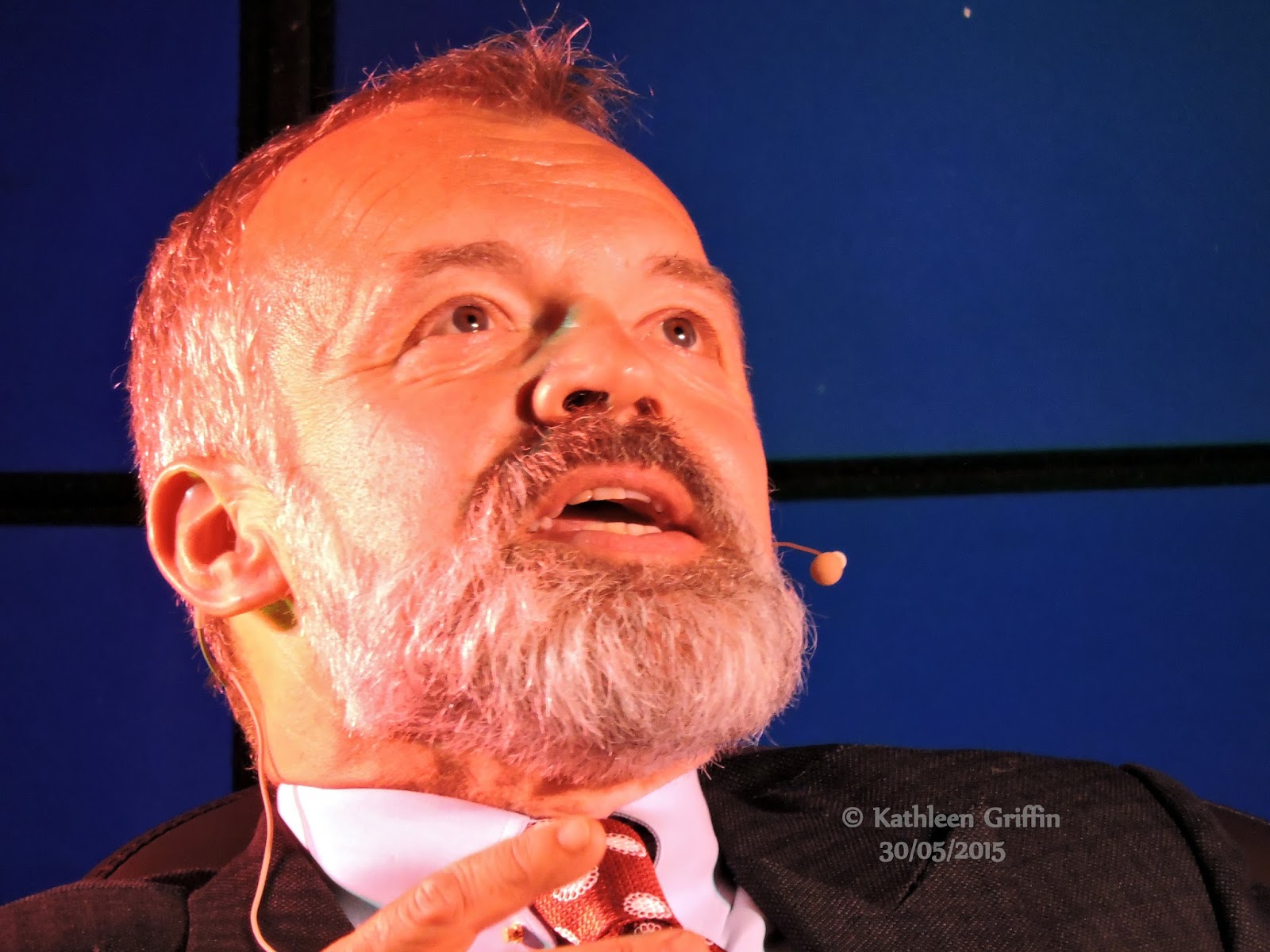 Photos: Kathleen Griffin
It has been a marvelous Writers' Week. The high point in a few days of really high points was the Graham Norton gig on Saturday night. I had a front row seat, but by then I had used up my 2 batteries for my camera and my phone was dead.
To the rescue came Kathleen Griffin who took two much better photos than any I would have taken anyway. Thank you, Kathleen!
Because I am committed to the marvelous children's festival I don't get to too many adult events. The ones I got to were brilliant; Healyracing's A.P. McCoy tribute, the superb Owen MacMahon river walk, Diarmuid Ferriter's and Michael Murphy's lectures and only two launches, Inheritance by Hilda McHugh and Curiouser and Curiouser by Colourful Spirits. I have photos from all of these in the coming days. So if you have no interest in Writers' Week and photos of people at this year's event tune out now. I'll see you in a week or two.
Back to opening night and who was there. Here is Monday's tranche of photos: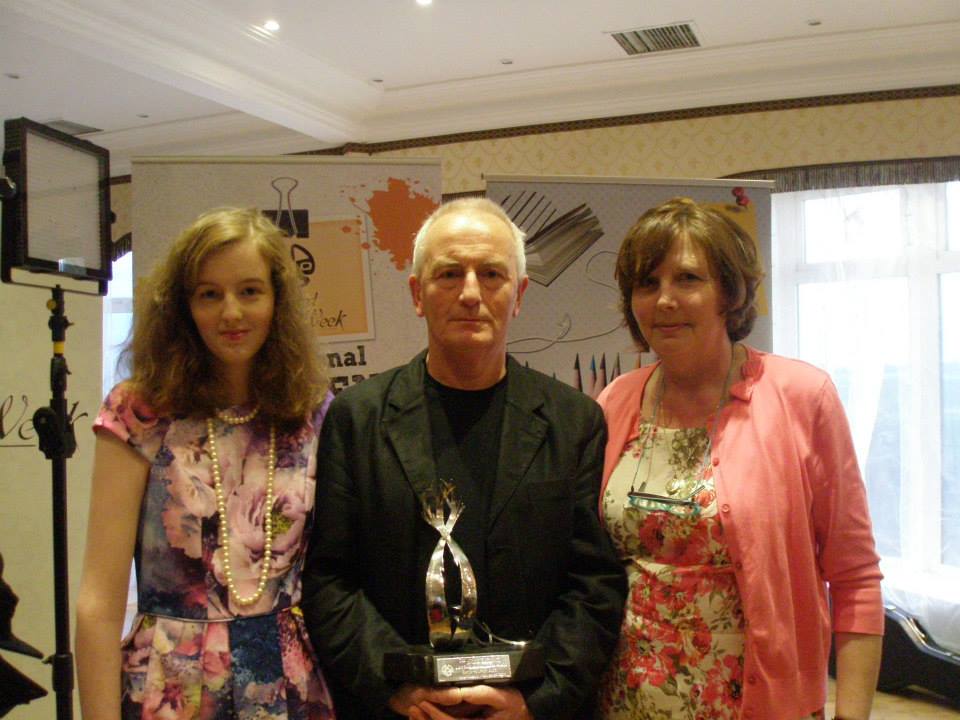 (photo: Facebook)
Opening Night sees the distribution of prizes and awards. One of the most popular winners at this year's festival was Joe Murphy who was given a lifetime achievement award for his contribution to the Arts. The photo shows Joe with his wife, Jennifer and his daughter, Mirelle.
Listowel has always acknowledged its own high achievers and Joe is up there with the best promoters of The Arts in Ireland. He was presented with a specially commissioned piece by Listowel born silversmith, Eileeen Moylan. She designed and crafted a beautiful piece which referenced Joe's two great loves, St. John's Theatre and Nature and the countryside.
This is Eileen with the piece which depicts St. John's surrounded by trees; a silver piece standing on a bog oak base.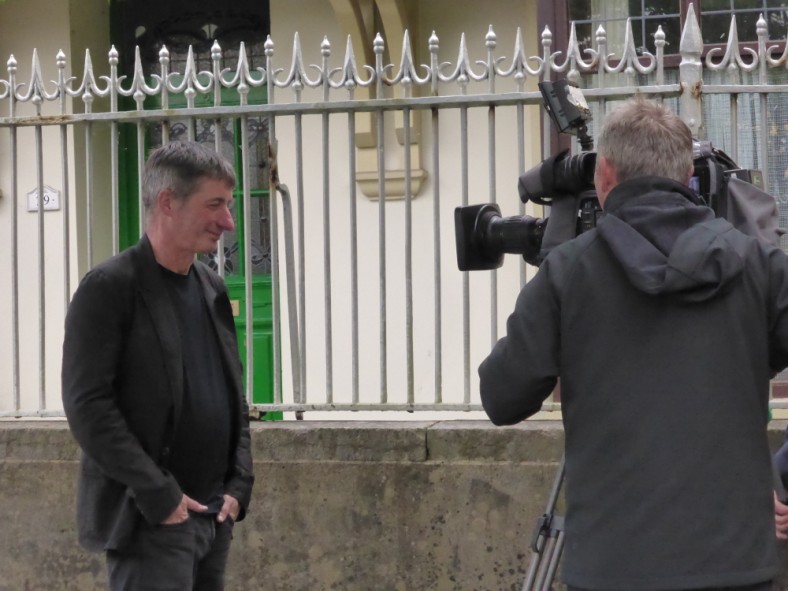 The winner of Kerry Book of the Year was Eoin McNamee for his novel, Blue is the Night. He was interviewed by Pascal Sheehy for the RTE News.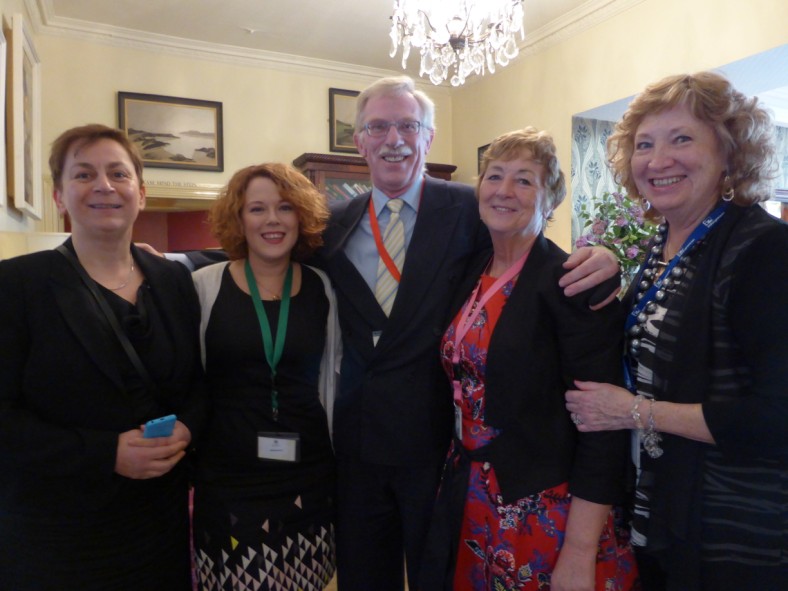 Anne Enright, Aisling Wren, Gerry McDaniel, Liz Dunn and Carol Stricks
On the ticket desk were Jack Wall and Lisa Doody.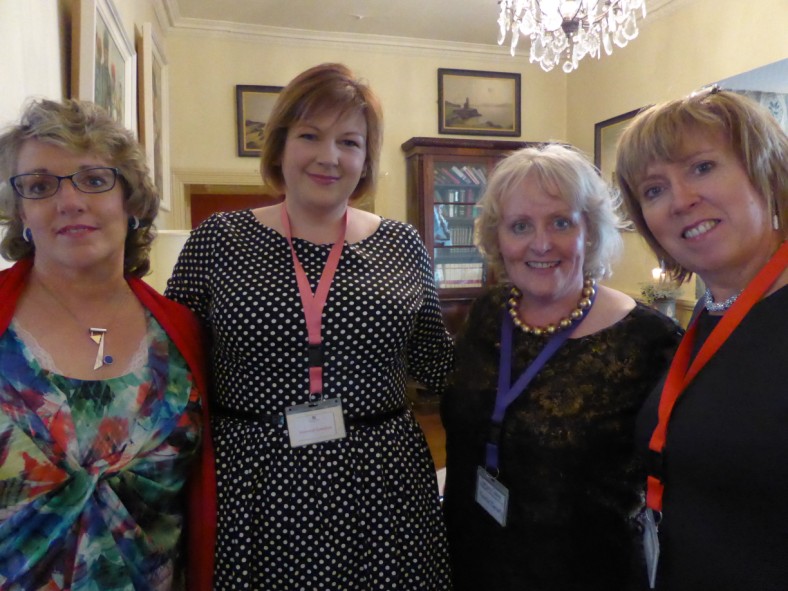 Carmel Moriarty, Mairead Costelloe, Morella Moriarty and Rose Wall
Norella met up with her brother, who was there with his family to collect his daughter, Sive's drama prize.
<<<<<<
Greatly Missed at This Time of Year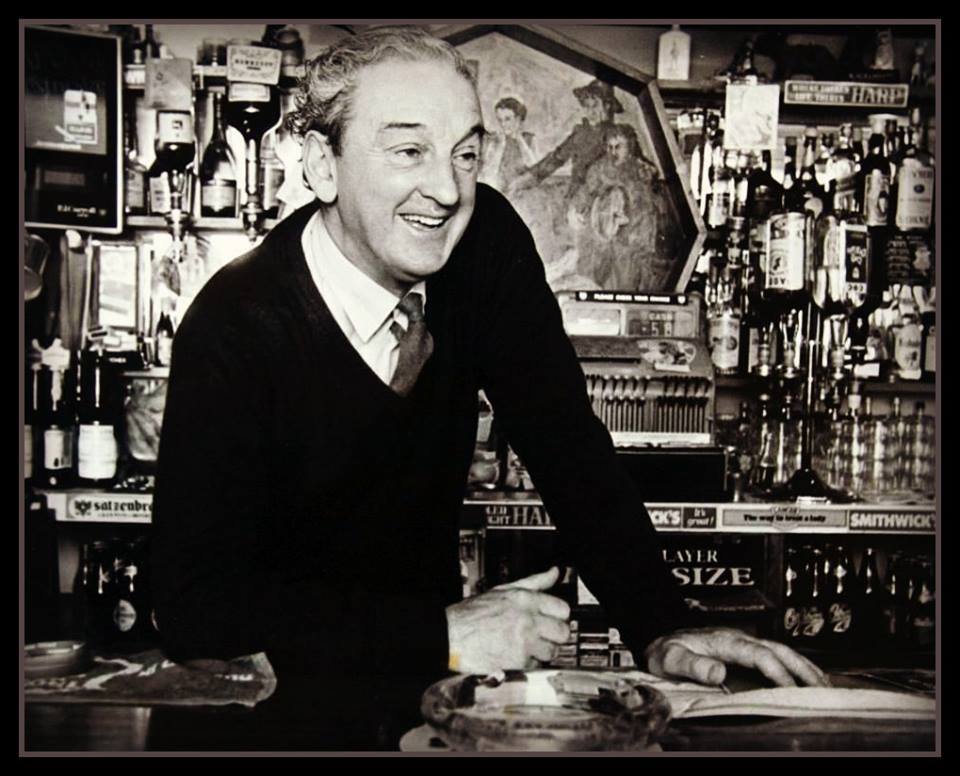 photo: Stair na hEireann
The anniversary of John B.'s death occurs on May 30. To mark the day, Stair na hEireann posted this picture from their archive.
<<<<<<<<<<
And now for something completely different;
Walking the dogs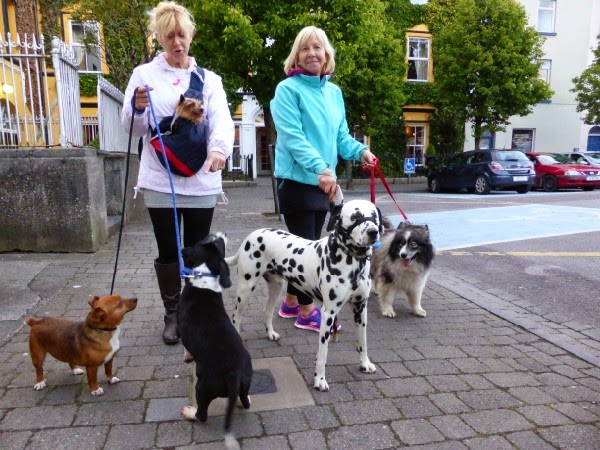 When Rosaleen and Patricia set out to walk the dogs, they have a big task on hand. I met them last week in The Square as they exercised their charges.