<<<<<<<<<<<
Celebrating 50 years of Kerry in Kerry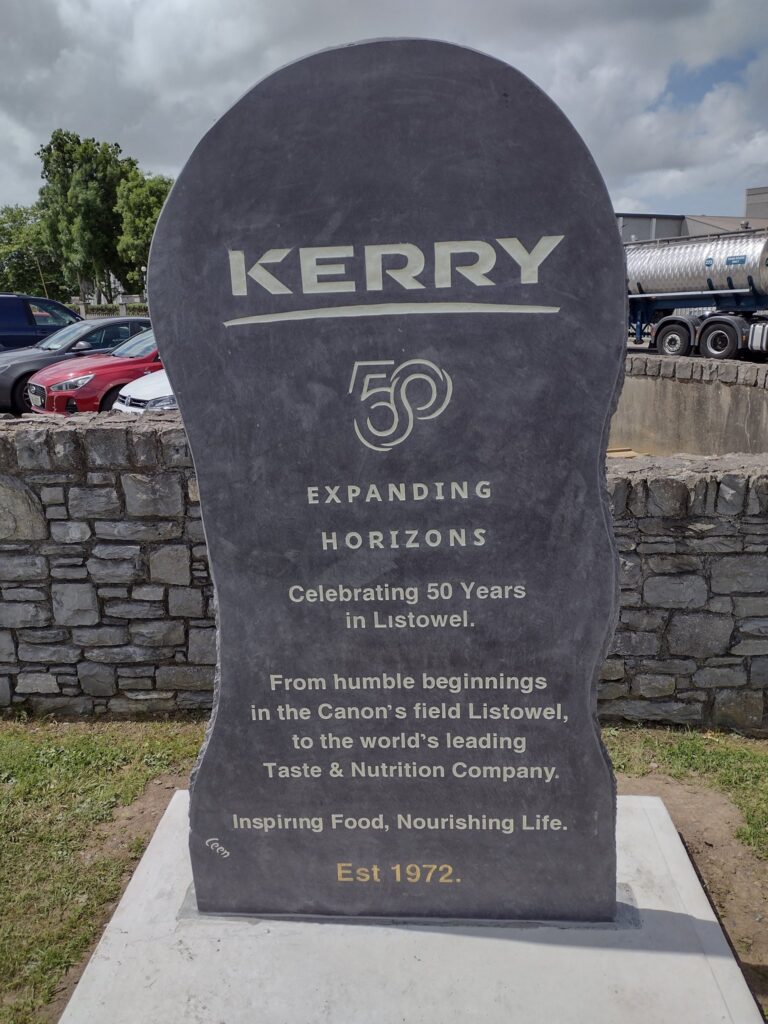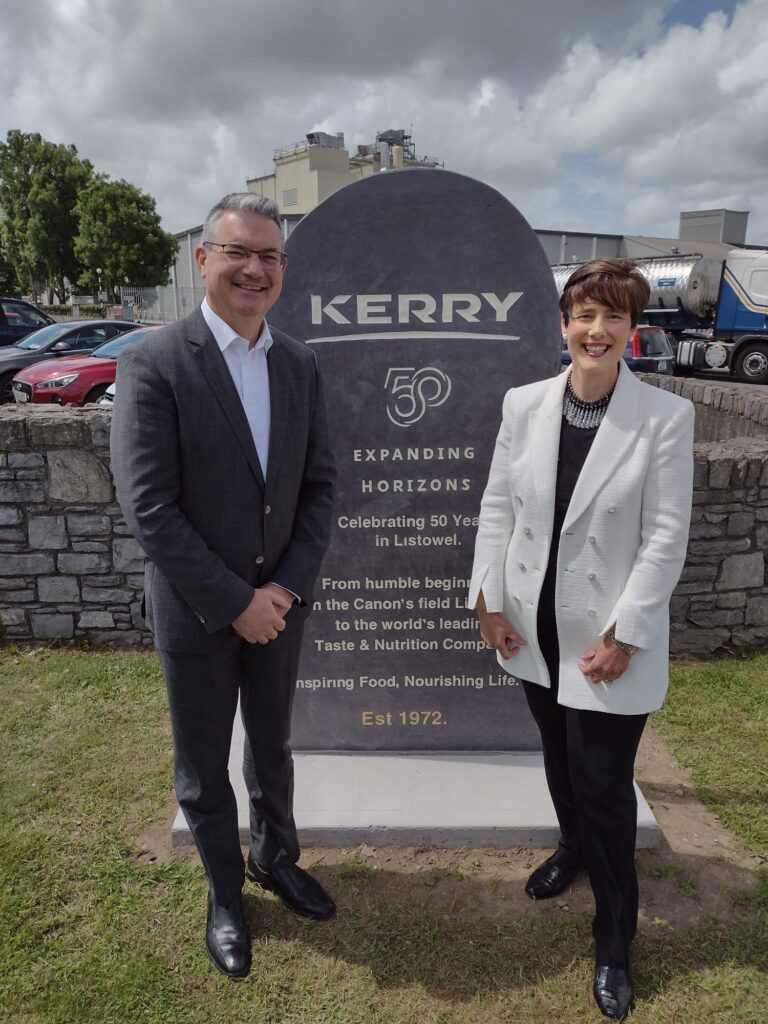 It's 50 years since the "12 Apostles" led by Denis Brosnan came to Listowel to set up a dairy enterprise.
From that little acorn a mighty oak has surely grown.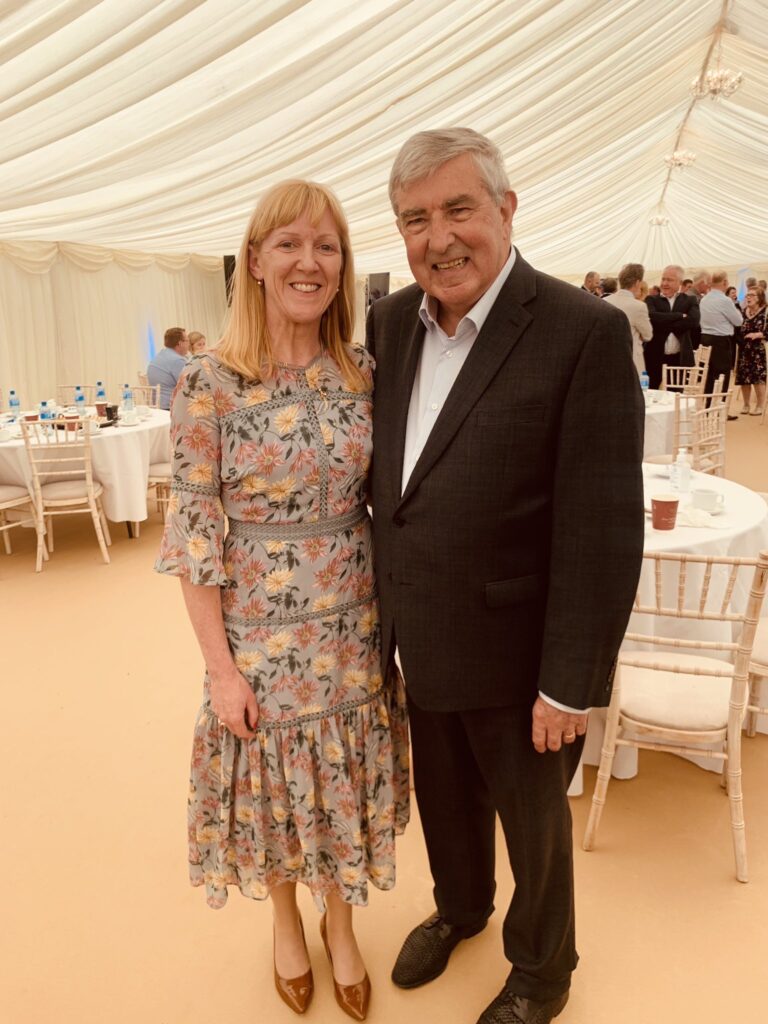 Denis Brosnan with Catherine Moylan at the celebrations.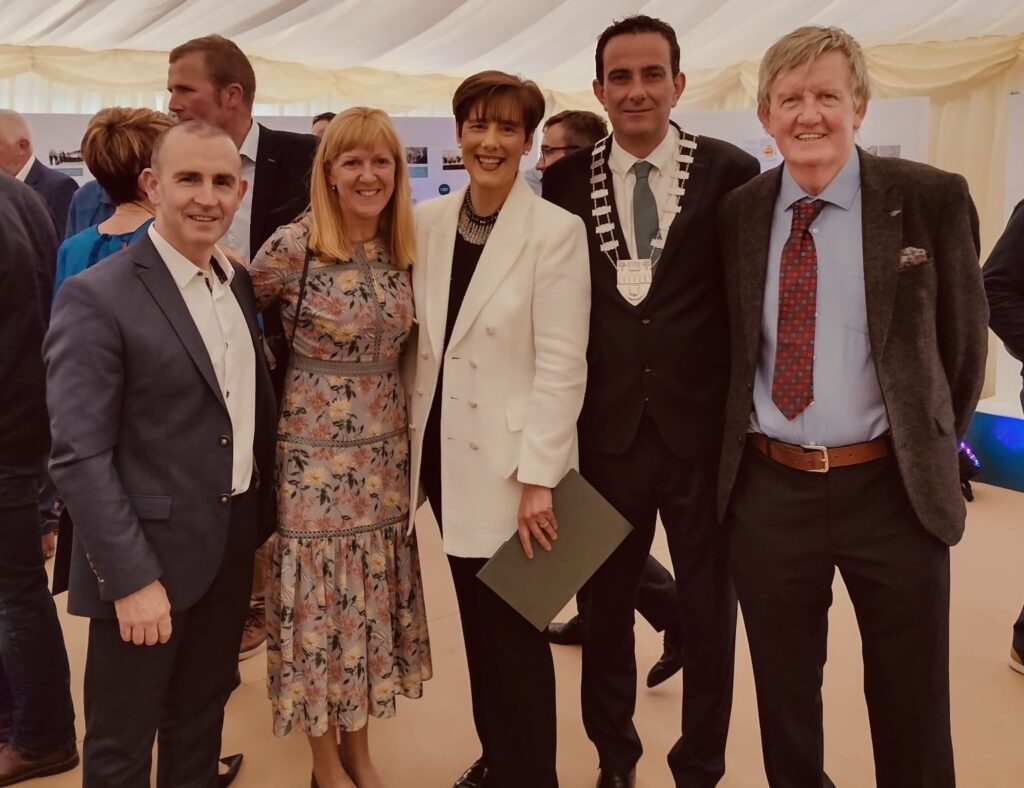 Some local people representing local supporters were also invited to the do.
<<<<<<<
Meanwhile in the U.K. More Celebrations
While we were going to the races or to plays, book launches or lectures on the June bank holiday weekend 2022, our friends and relatives across the pond were in party mode.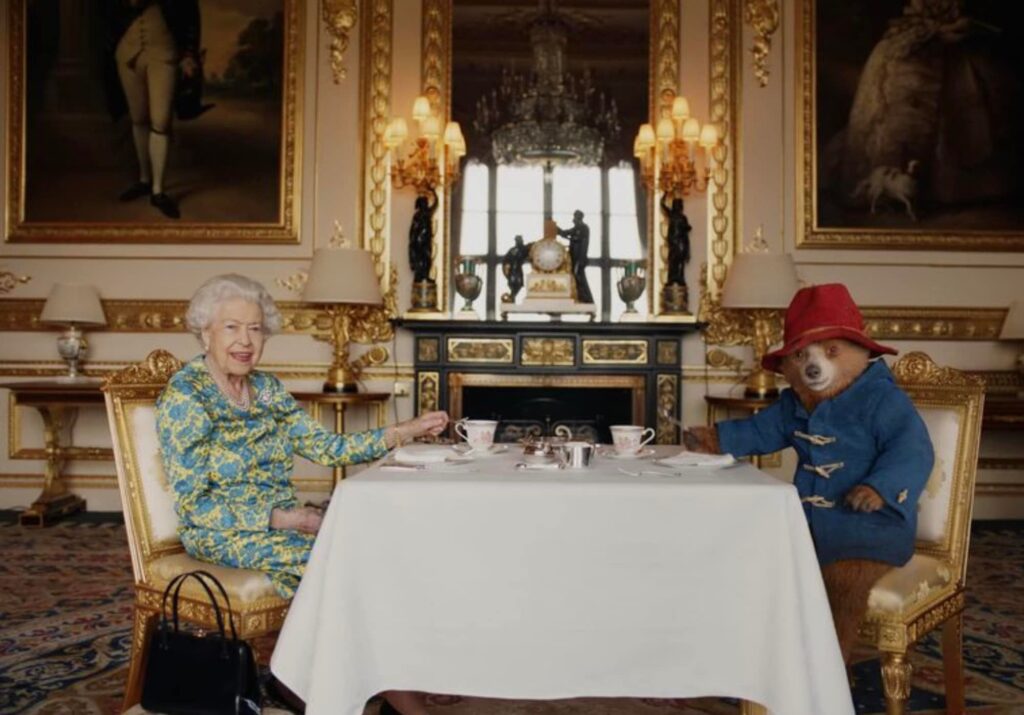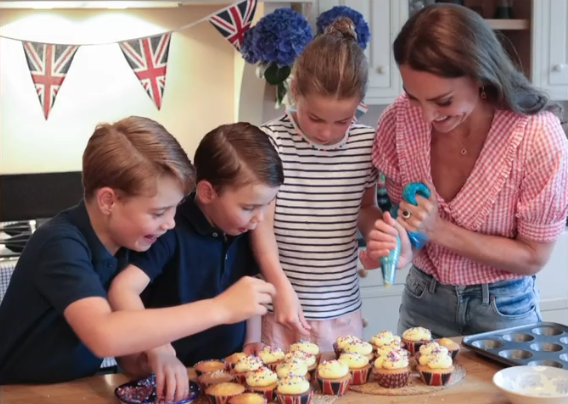 Everyone was baking buns for the street party. You've heard them called queen cakes. These are queen- to- be cakes, I suppose.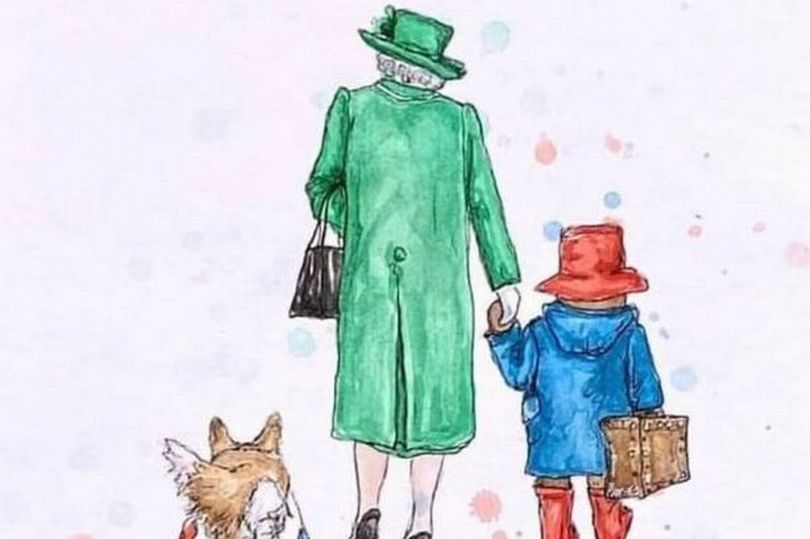 The hit image of the celebration was the queen sloping off home hand in hand with Paddington after their marmalade tea party.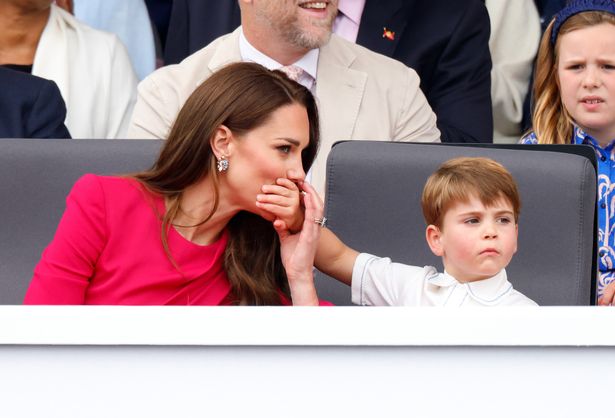 Wait 'til I get you home.
There is always one! In a buttoned up family where rules of behaviour are tight and restrictive, it was lovely to see the naughty behaviour of Prince Louis "showing them up" on their big day.
In case we were in any doubt, his mother is a saint.
<<<<<<<<<<<
Opening Night Listowel Writers' Week 2022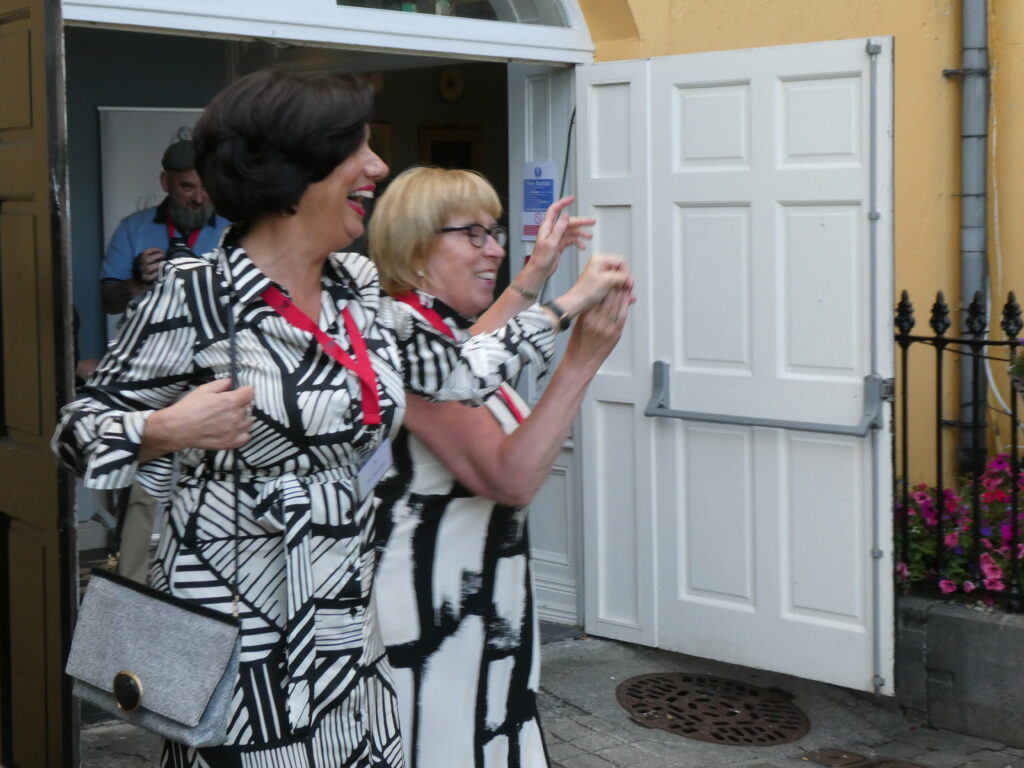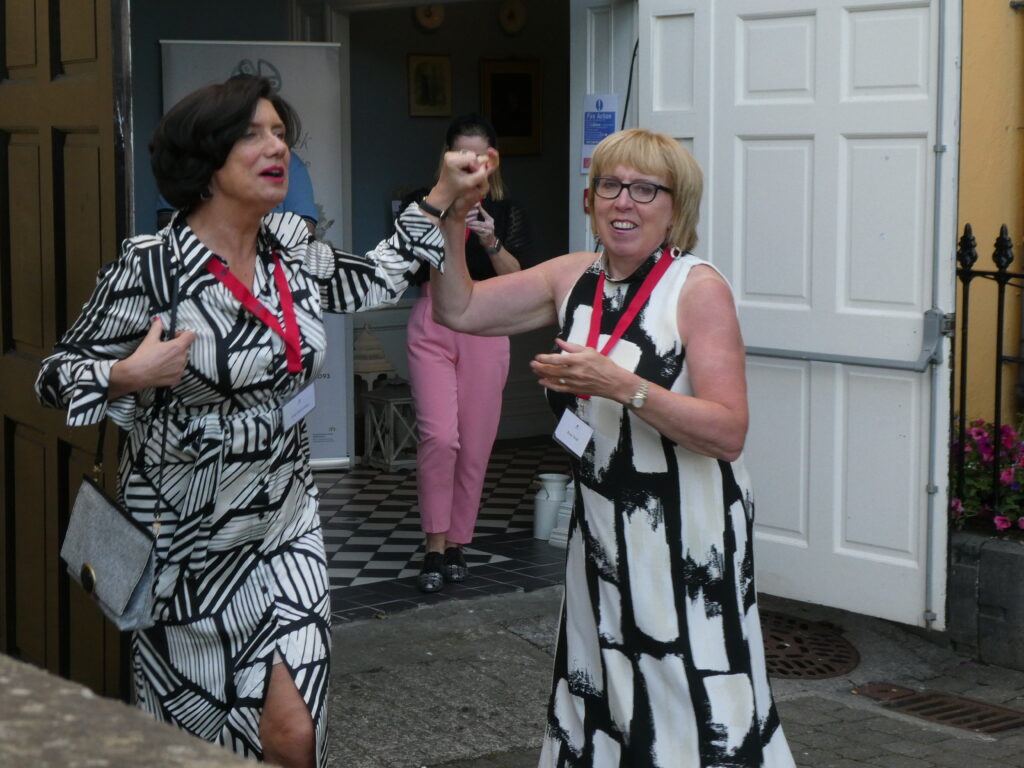 Joan and Rose couldn't resist the pull of the music and they broke into a little impromptu jive.
<<<<<<<<<<<
+Eileen Worts R.I.P.+
Eileen passed away peacefully on June 9 2022. She slipped away from us quietly but Eileen had made her mark in life and she leaves many memories. She will not be forgotten.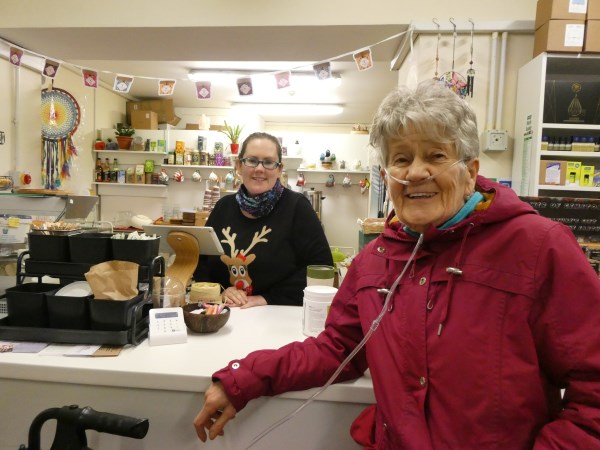 This is my favourite photo of Eileen. She is in Halo with her dear daughter, Elaine.
Eileen was a dedicated Listowel woman but above all else, her family came first,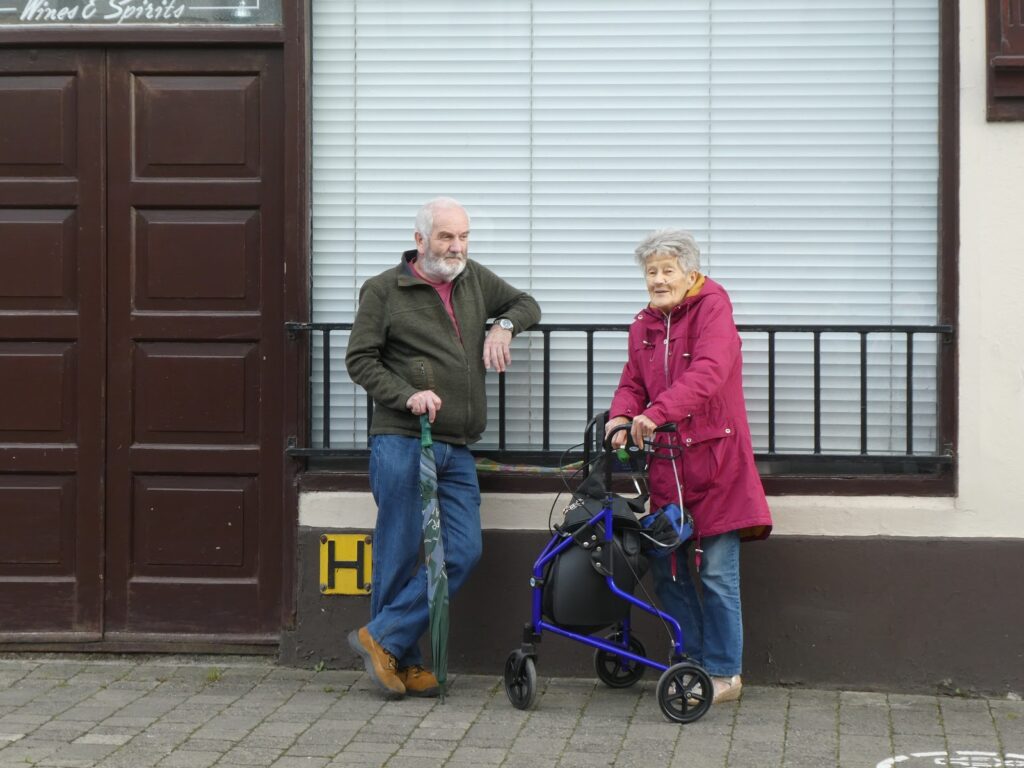 Here she is having a chat with her brother, Charlie.
Eileen was always ready to stop and chat. It was a joy to meet her on her stroll around town.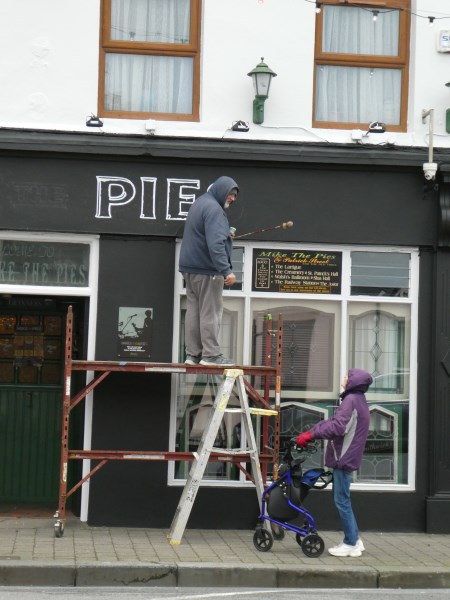 I snapped her having a chat with Martin Chute as he took time out from sign writing.
We all know Eileen as a dedicated member of Listowel Tidy Town Committee. But do you know that Eileen was volunteering to look after Listowel even before Tidy Towns?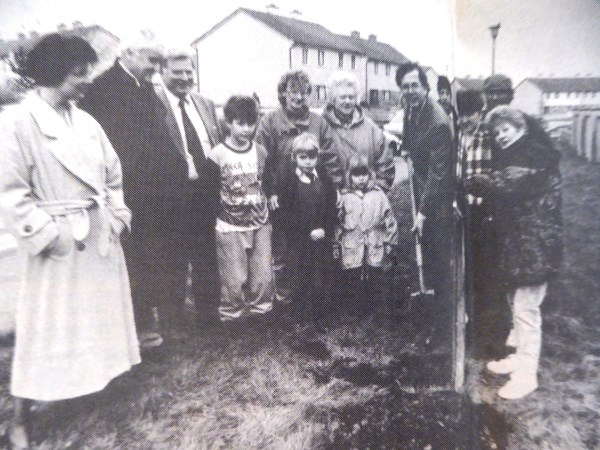 This picture is from a an organisation that predated Tidy Towns. It was called TABLE…Towards a Better Listowel Everyday. Eileen is helping Ned O'Sullivan to plant a tree in Feale Drive in 1994.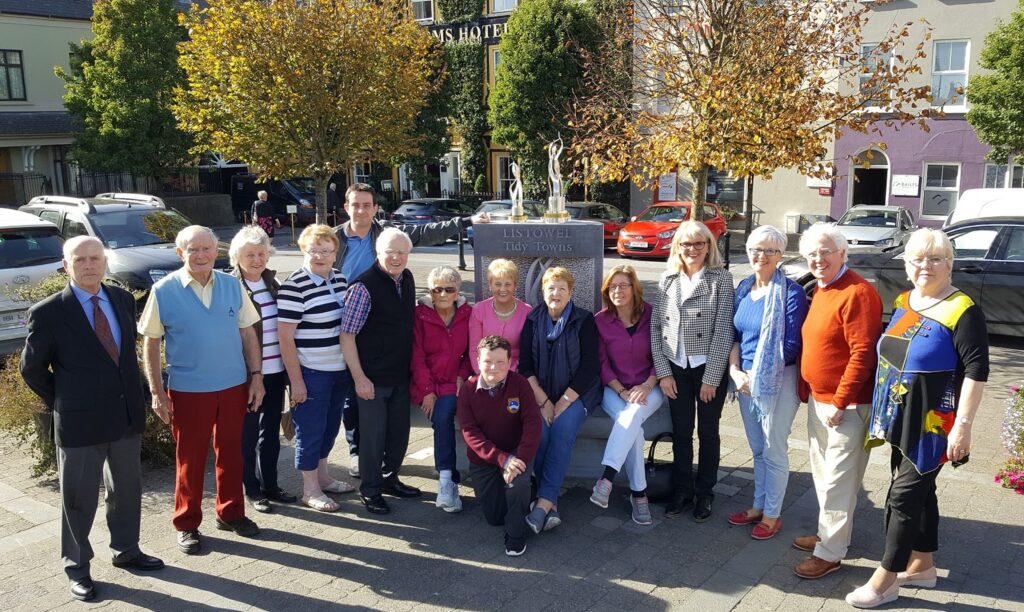 One of Eileen's proudest moments was Listowel winning the overall prize for Ireland's Tidiest Town in 2018.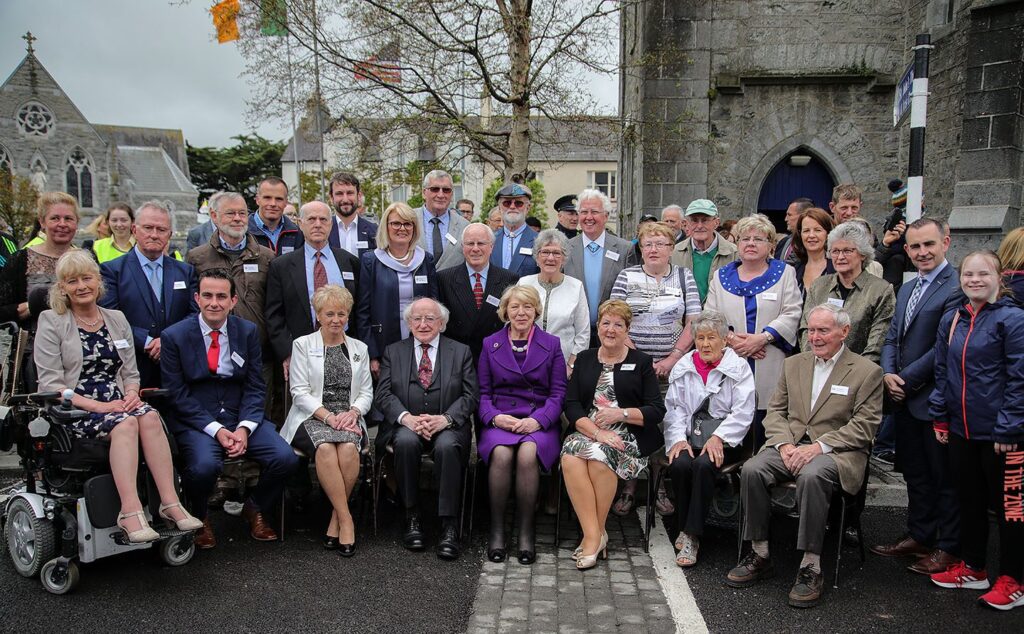 In 2019 Eileen and her fellow Tidy Towners welcomed President Michael D. Higgins to Listowel.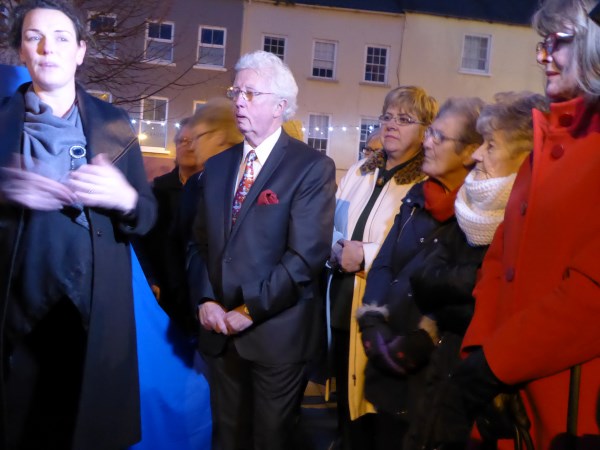 In 2016, when Listowel was Ireland's Tidiest Small Town, Eileen was there at the unveiling of the lovely commemorative seat.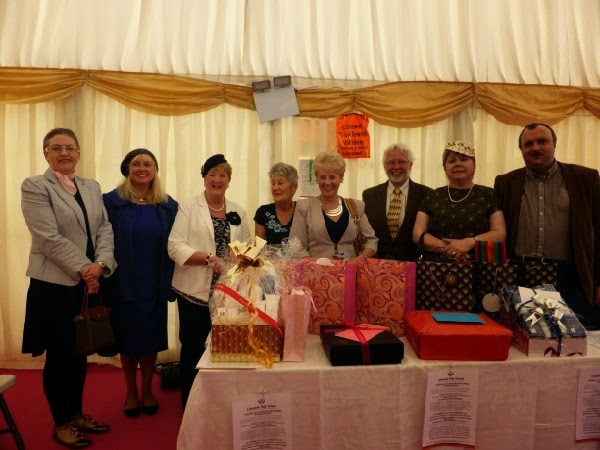 Eileen was not just there for the glory days. Here she is helping out with the annual recycling event at Listowel Harvest Festival of Racing.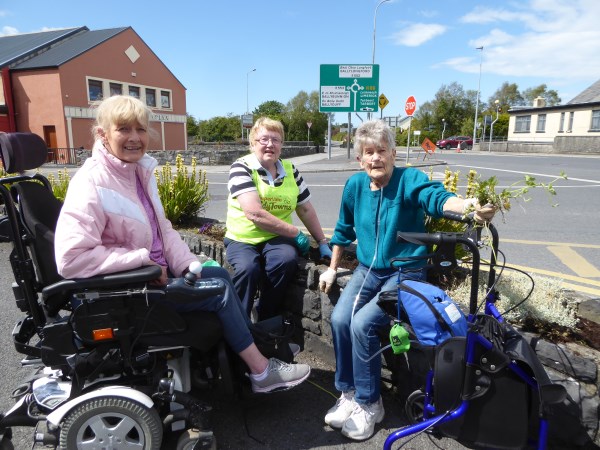 Despite failing health, Eileen Worts rolled up her sleeves and joined her friends, Breda and Jackie to do some of the hard work.
May the sod rest lightly on her gentle soul.
I hope this little poem is a small comfort to Elaine and those who loved Eileen in life.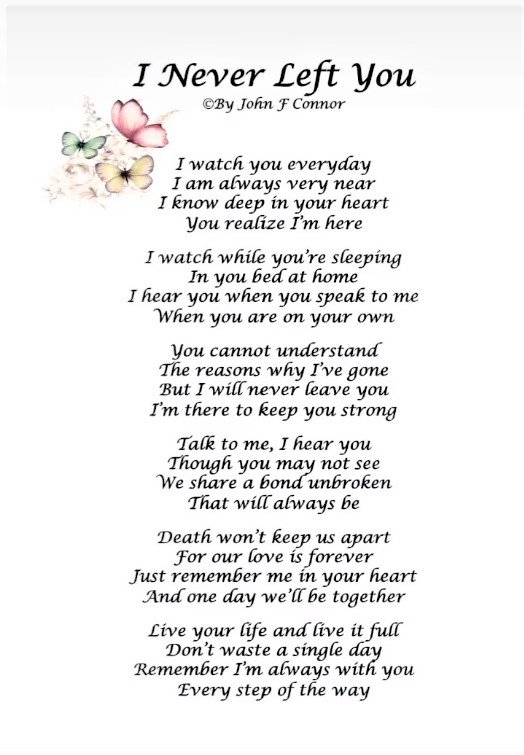 <<<<<<<<<<<<