Some photos from opening night of Listowel Writers' Week 2014. The event was well supported by local people.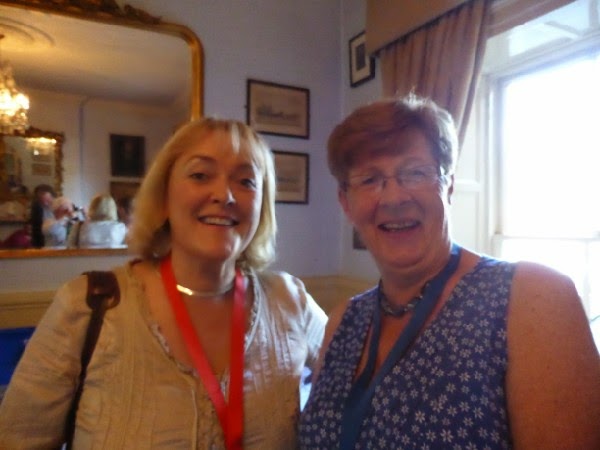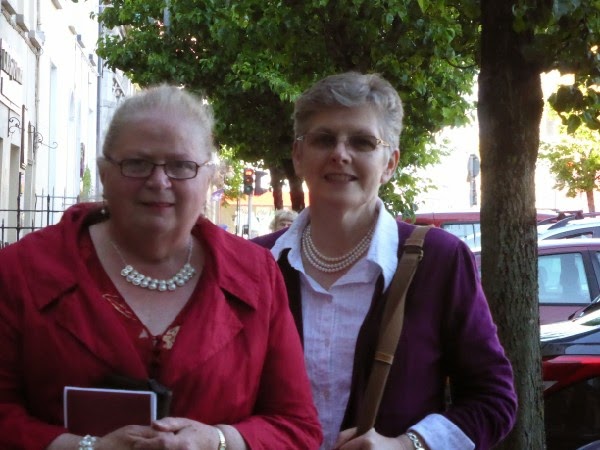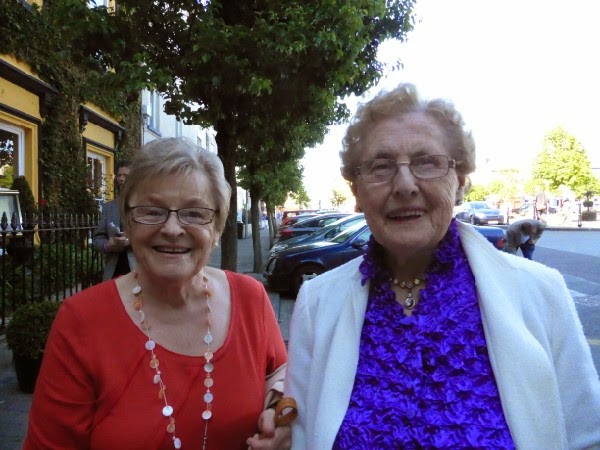 <<<<<<<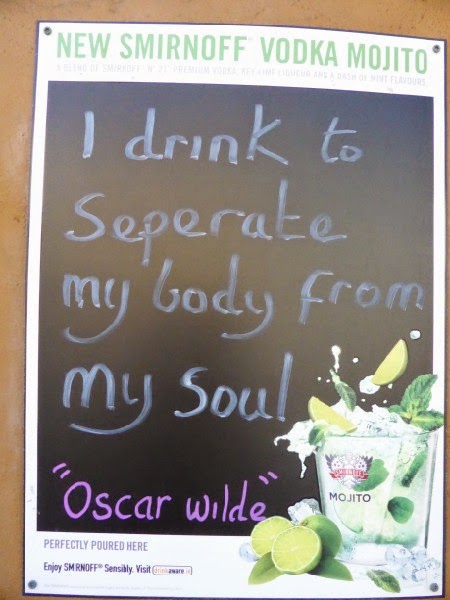 Sign at The Star and Garter. One for my former English pupilst; "There is a rat in separate"
<<<<<<<<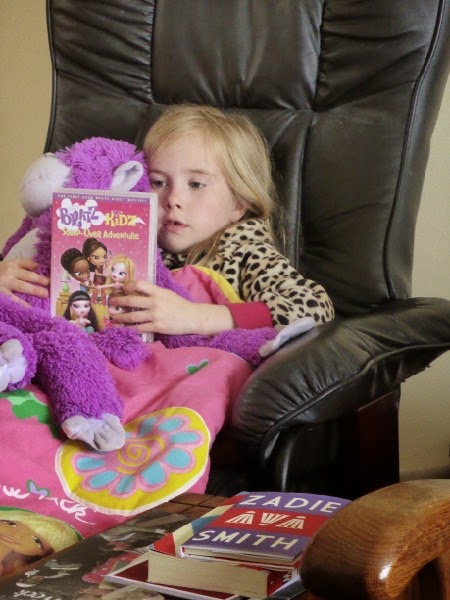 Aisling Darby enjoying her first Writers' Week
<<<<<<
Sliabh na Síoga
Athea Fairies June 2 2014
This is the "back story" as they say on reality TV.
A long, long time ago when Athea was just named, a small, busy fairy was flying home to fairy valley when she heard a really loud sob.
Curious Lú stopped and looked around to where the sound had come from. She flew from tree to tree and up a huge mountain (well a huge mountain to a little fairy!). In among the trees she could see a giant! Unsure whether to approach him or not Lú did feel sorry for him when he started to sob again. Carefully she flew over and stopped beside his huge foot. A tear dropped from his eye and only just missed Lú but causing a tidal wave of water which almost drowned her!
She flew up to his face and asked him what was wrong. He looked up, surprised to hear such a little voice. He blinked his eyes a couple of times and finally focused on Lú. She smiled politely and offered him her handkerchief.
"What are you?" he asked.
"I'm a fairy, what are you?"
"A Giant" he smiled. "You're tiny!
"And you're huge!" Lú laughed and she got a fright when the giant laughed too and his laugh echoed all around them both.
"I have been so sad" the Giant sadly explained, wiping away a tear with Lú's tiny handkerchief and soaking it!
With a little encouragement from Lú, he told her all about how his mother had died and whilst carrying her to the graveyard her body had fallen apart and her bones had been scattered throughout the parish. Lú felt so very sad for him. Sitting on his finger she hugged her tiny knees and thought. She so wanted to make him feel better.
Lú knew that this giant was a good, kind giant who had been trying to do the right thing. She was an excellent judge of character. Suddenly, she had a splendid idea. In order to make him feel better, Lú made a promise to the giant.
That very night that she would invite nine of her very best fairy friends and they would make the mountain their home in honour of his mother. The giant was so delighted he almost squashed Lú as he clapped his hands together with joy! His face broke into a huge smile and Lú knew she had made the right decision.
Below is a word from the Athea Tidy Towns' Committee:
ATHEA Tidy Towns Committee new Fairy Trail is located behind the Memorial Hall and Giants Garden in Athea. It will be home to 10 fairies who will each have their own fairy door and a purpose which will be displayed on a plaque beside their door along the trail. There will also be a worry tree called 'Croga'. This will take away any worries you may have if you place your hand on the plaque attached to the tree. At the end of the trail there will be a Fairy Post Box where you can post any messages to the fairies.
This will be a fantastic addition to our village and will be open to the public all year round for free. On June 2 2014 we will also be raising 7 new flags at the Giants Garden – the Irish, Munster, Limerick. Athea GAA, Athea United, Athea Basketball and our very own Athea Tidy Towns Flag.
( I'll have photos from my visit tomorrow)
<<<<<<


International Cancer Survivers Day 2014


Derek Dalton organized a 5k walk around Listowel in honour of his neighbor and friend, cancer surviver, Noel Roche. Another neighbour and friend, Denis O'Carroll filmed it and here is is for you:
https://www.youtube.com/watch?v=IIWvcZilUxk&app=desktop