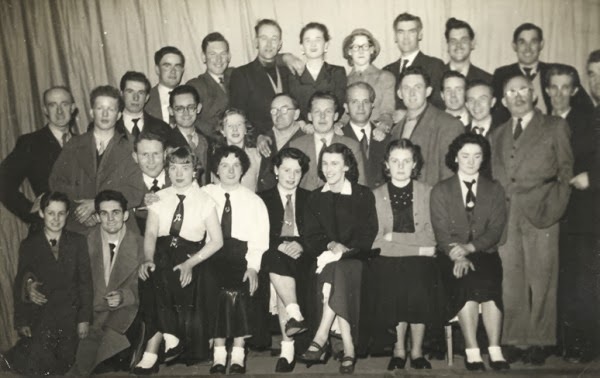 This photo appeared in The Advertiser. Junior Griffin can name all but on of the people in this. Here they are in Junior's own words;
Might be out a Christian name or two out but can name all but one.
Front row;
Frank Murray(Young boy); Joe Kelly (Barber at Quigley's), Willie Barrett, Beatrice Stack, Mary Cahill, Maureen Stack (sister of Beatrice), Siobhan Cahill (1st Grandmother in Sive),
Maria Nelligan, Mona Duggan.
Second row;
Michael Kennelly, Jnr.Griffin, Patsy Somers,Brendan O'Carroll, Betty Anne Keane Stack, Hilary Neilson, Andy O'Mahony, Eddie O'Flaherty, John Kirby(uncle of our current PP.,FR Declan), A.N.Other, Dick O'Flaherty, Arthur Page, John O'Flaherty,Bryan McMahon (partly hidden).
Back Row:
Leo Kennelly, Paddy Maher, Bill Kearney, Nora Relihan/Ryle, Renee McAuliffe, Mickey Relihan, Pat McElligott, Kilflynn (who provided the amplification)
AND Junior promises to tell us the story of the night in due course.
<<<<<<<
Denis Carroll posted this happy shot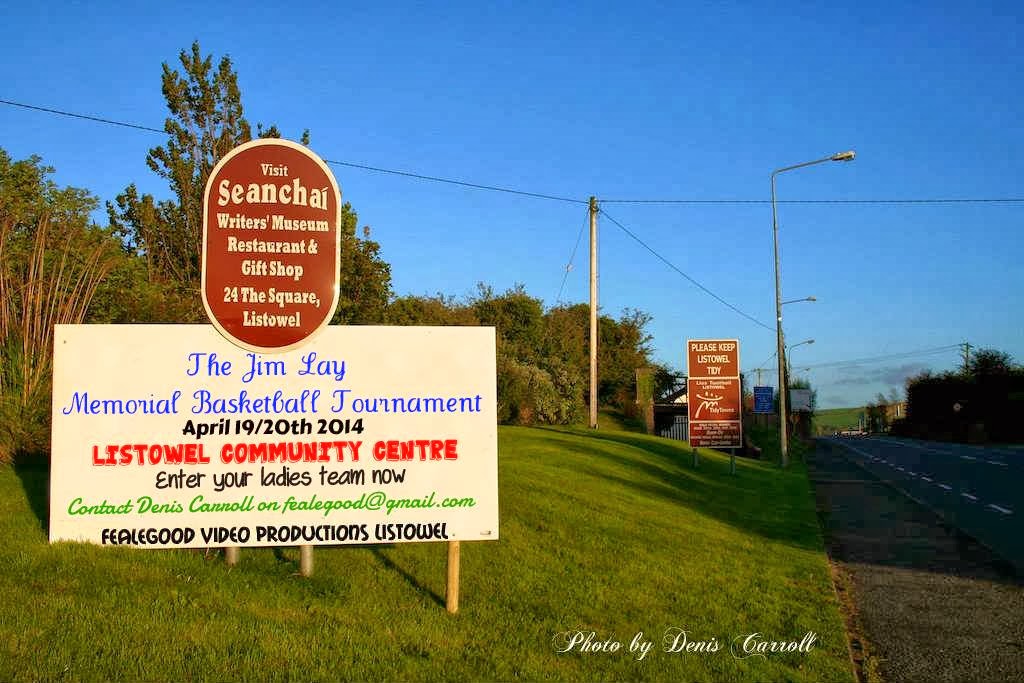 And he gave basketball lovers a hint of good things to come with this photo.
<<<<<<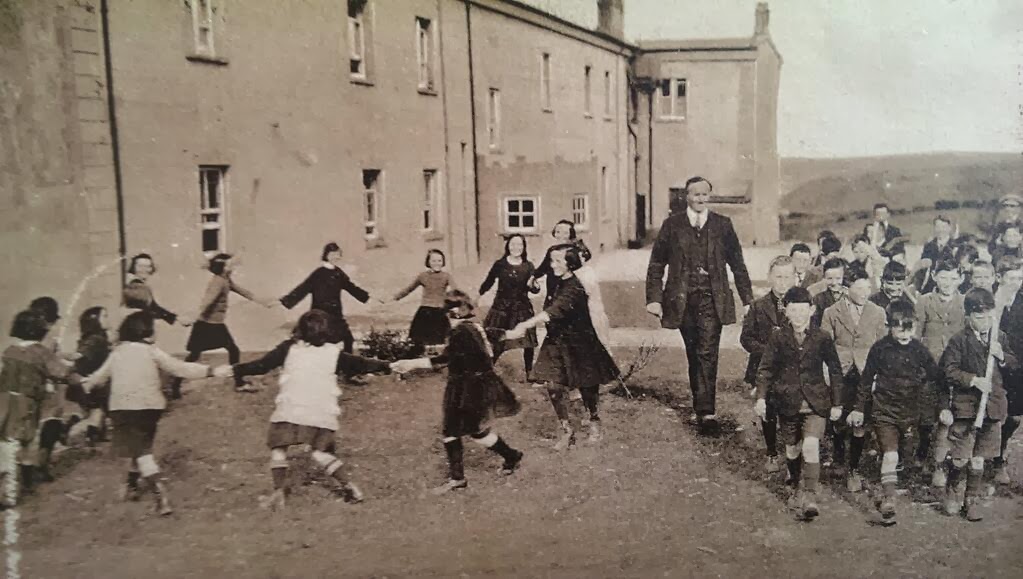 As we near Seachtain na Gaeilge here is a lovely photo from 1925. It is from Scoil na Leanaí in Ring Co. Waterford. It is part of a collection of photographs of old Waterford which appear regularly on Twitter.
<<<<<<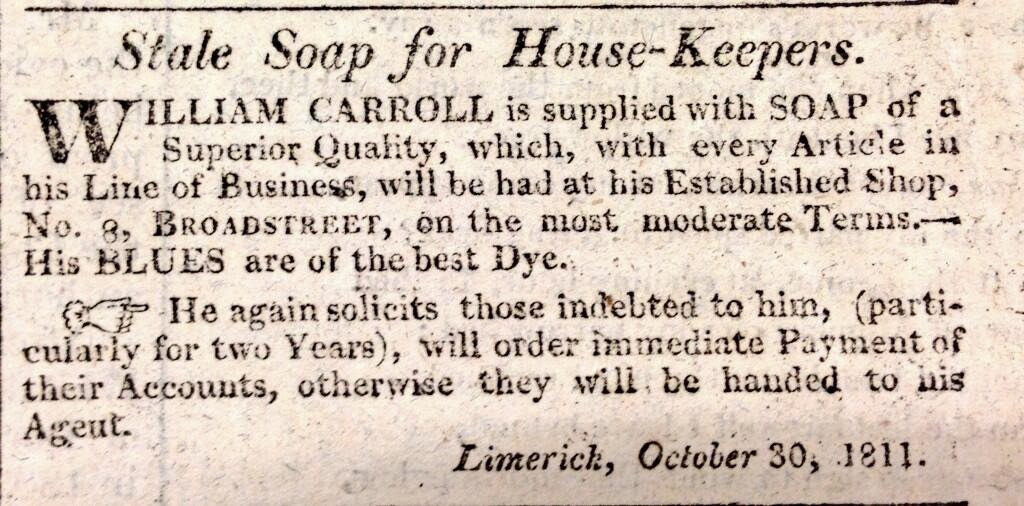 Old ad for a Limerick shop as posted on Twitter by Limerick 1914