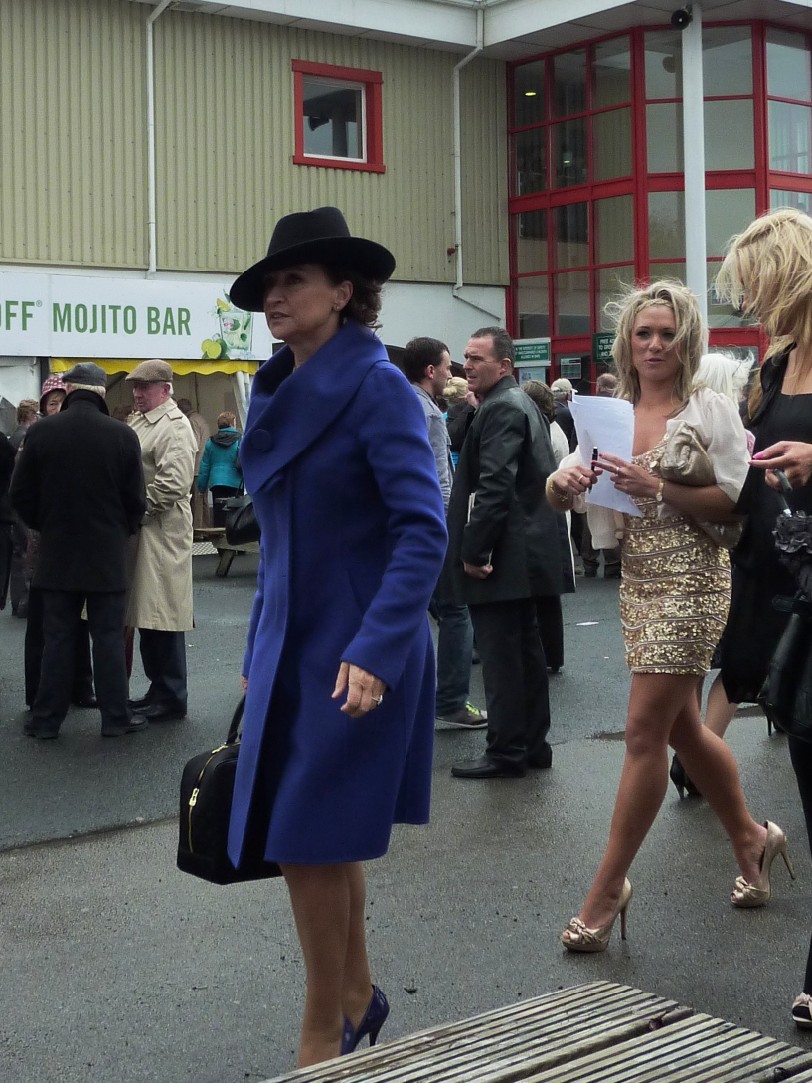 Celia Holman Lee, judge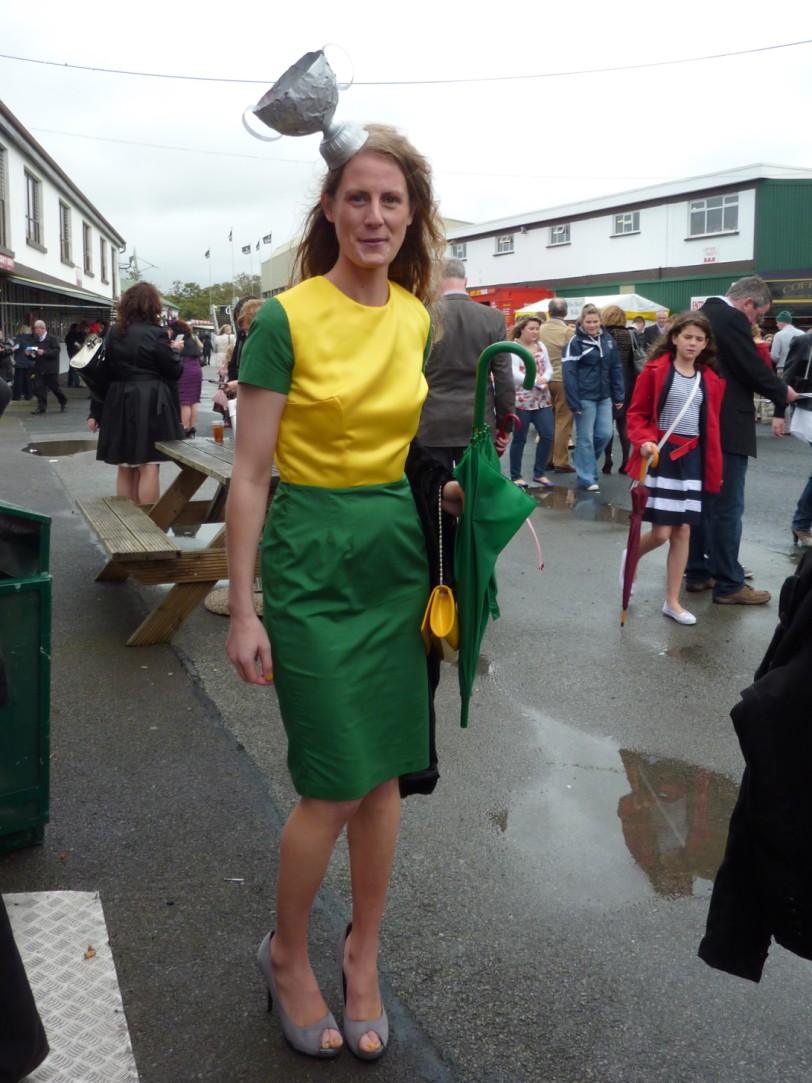 Maria Murphy, the winner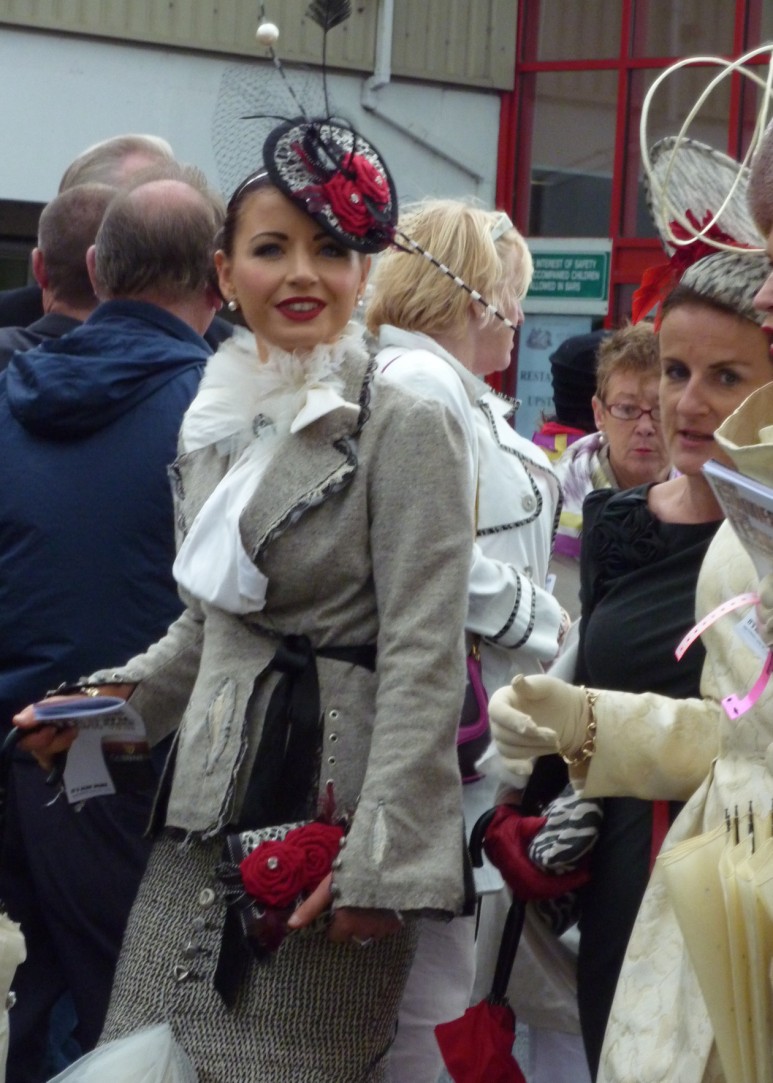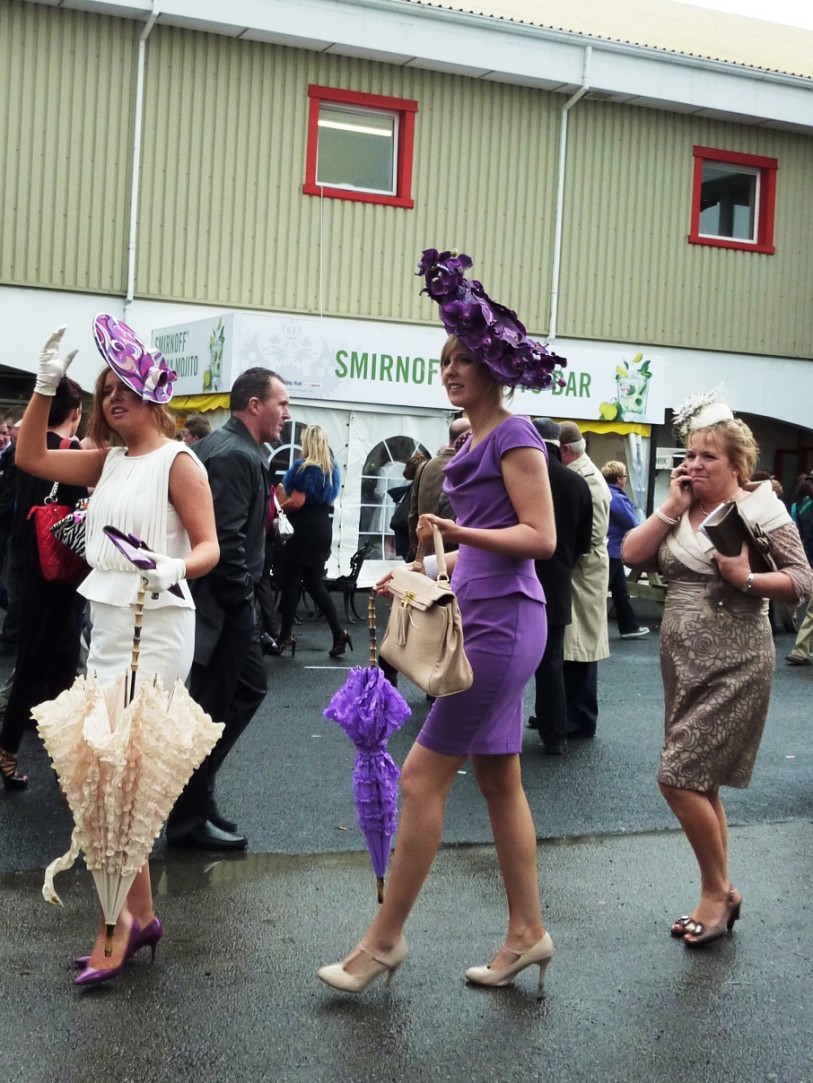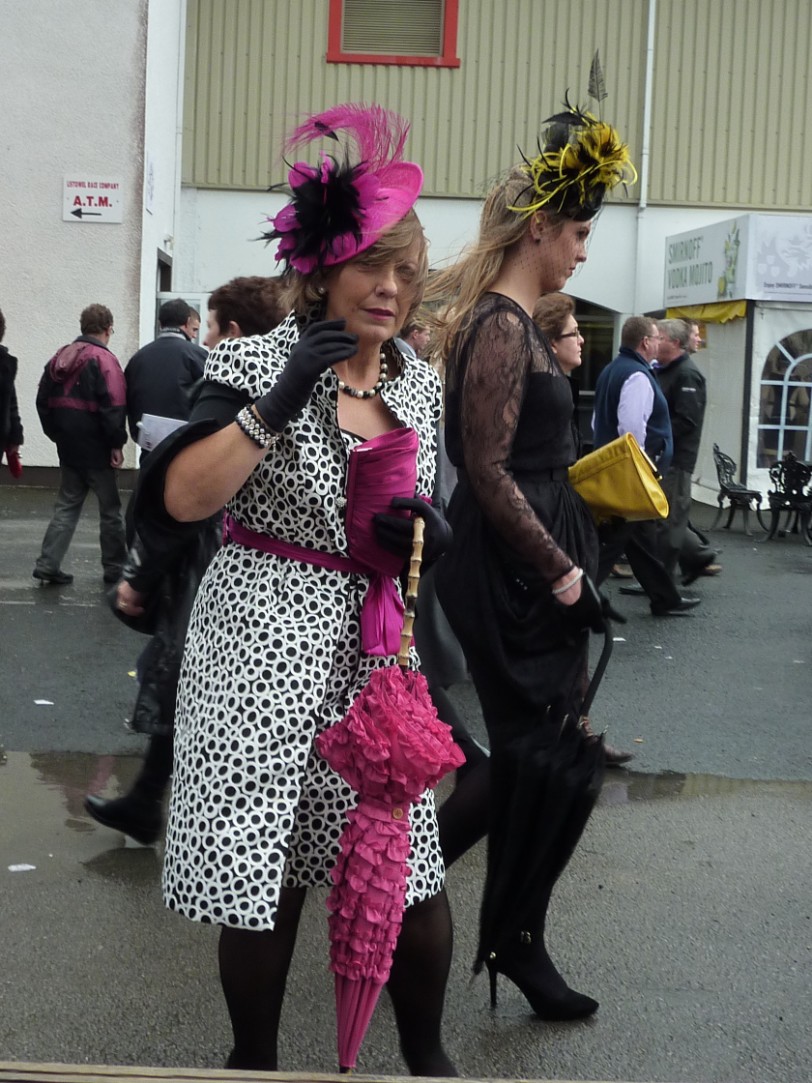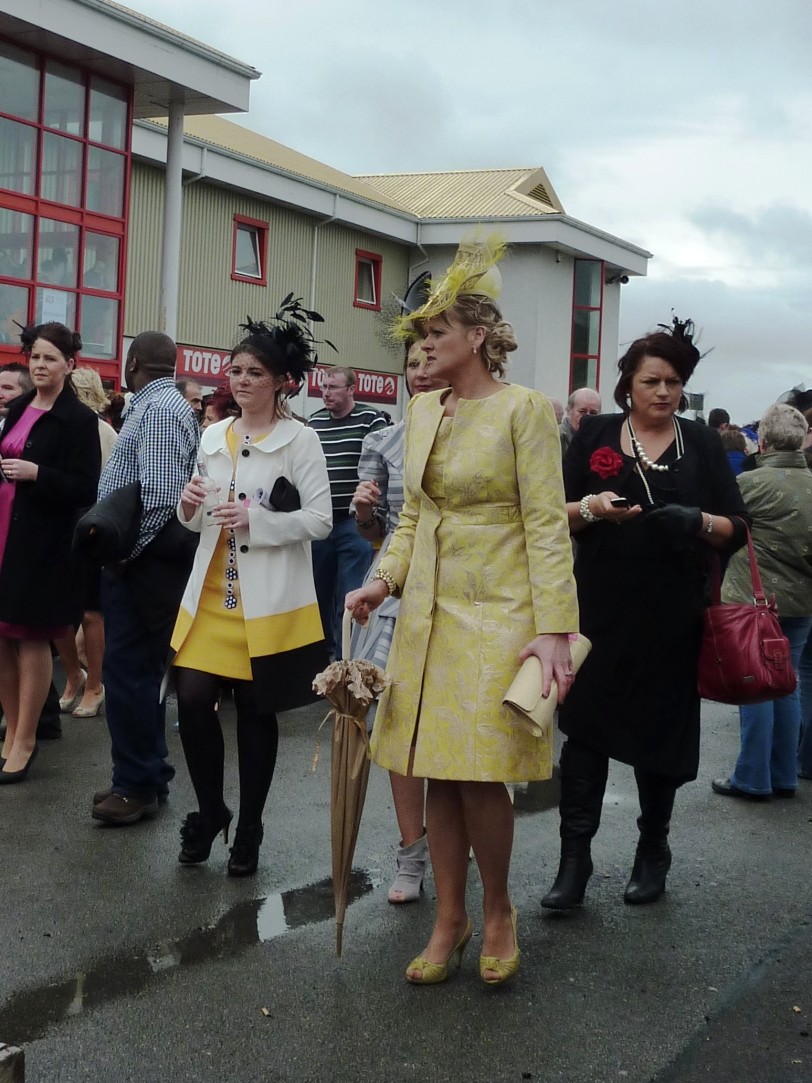 I thought you might like to see some of the diverse styles on show at yesterday's Ladies' Day. The weather was horrendous, a huge test of stamina, but many many brave ladies came out in their finery to defy the showers.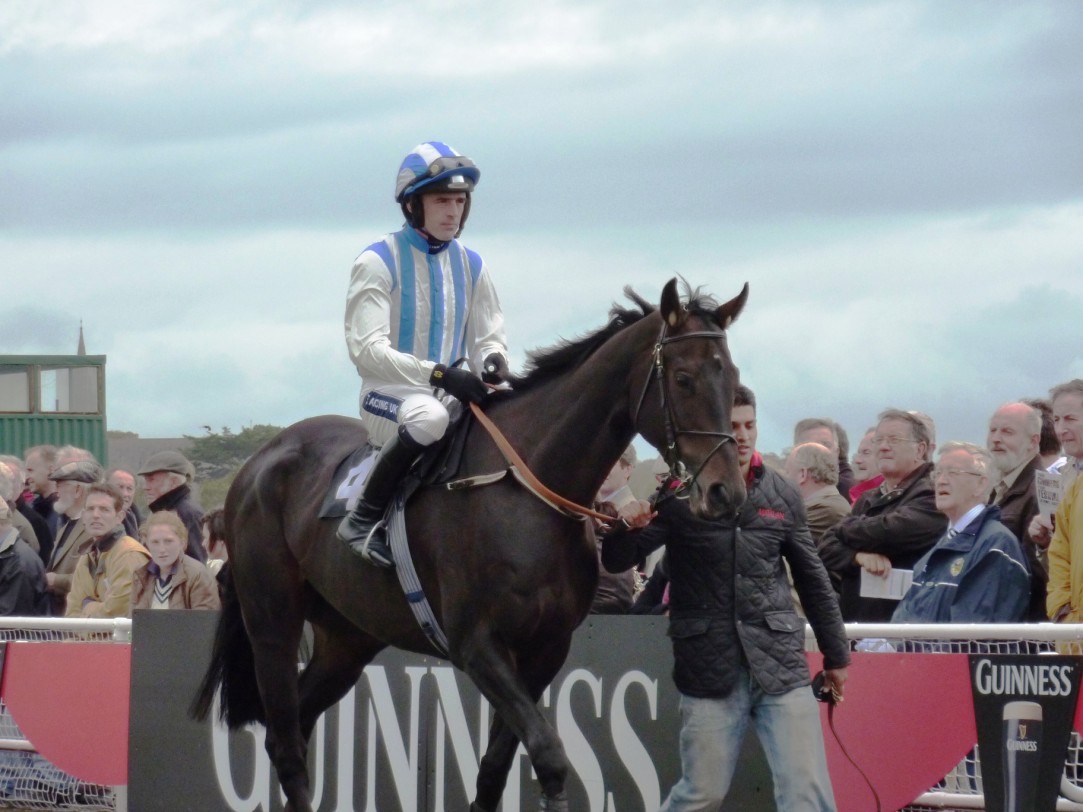 This is the great Ruby Walsh on Laganbank in the parade ring. They went on to win.
I have lots more photos which I will share with you all in due course. Now it's time for tales from times past, long before Ladies' Day became a feature of The Races. Money was tight but there was no end to local youngsters resourcefulness and enterprise.
Here is the story in Noreen O'Connell's words
John was a young lad in the early 50's and for weeks before the Races he and his gang would search the dykes and ditches for glass bottles and jam crocks. The cache was then washed in the cows' water trough and transported to town in the asses cart where they were sold for ½ d and 1d per item. A small shop , near Jerome Murphy's in Charles St bought the glass wares. This money was added to the Races kitty, along with the Blackberry-picking earnings.
Youngsters picked buckets of blackberries and took them to a designated shop for collection. They were purported to be used for dye but who knows some may have ended up as succulent blackberry and apple preserve !
(Perth Dyers had an agency in town at the time. M.)
A few glistening shillings were garnered from looping rabbits and selling these on to a well-known victualler for 1s 6d, He preferred rabbit meat to his own prime steak. Rabbits were also sold to the greyhound fraternity, for what use John cannot recall !! Rabbits then were everwhere and regarded as pests which would nibble through a cabbage garden overnight .
The spoils were then divided up and this was their betting and hurdy-gurdy ride funding.
Back in The Island they reminded one another to keep their eyes glued to the ground for any pennies that might have dropped from the rich punters' pockets!
Curraghatoosane was prime cabbage growing land and every small farmer sold cabbage to augment his meagre income. John took an ass load of cabbage to town on Saturday mornings and would travel along Convent St and Market St and O' Connell's Ave selling his provisions and encountering bargain- seeking housewives who were well versed in the art of haggling for the best price.
Cabbage then was 6d a head.