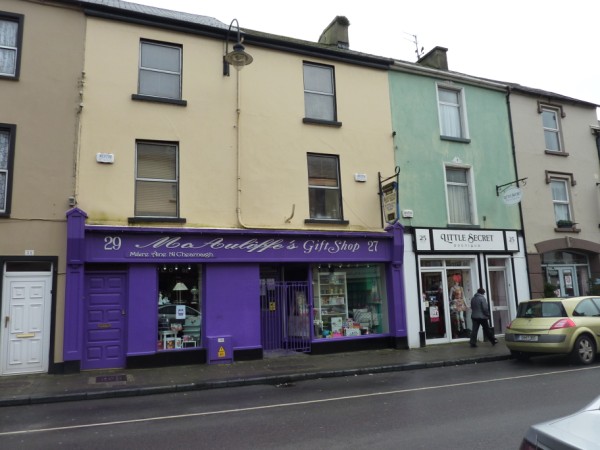 This is the colorful Mc Auliffe's Gift Shop and Little Secret Ladies clothes shop on Church St.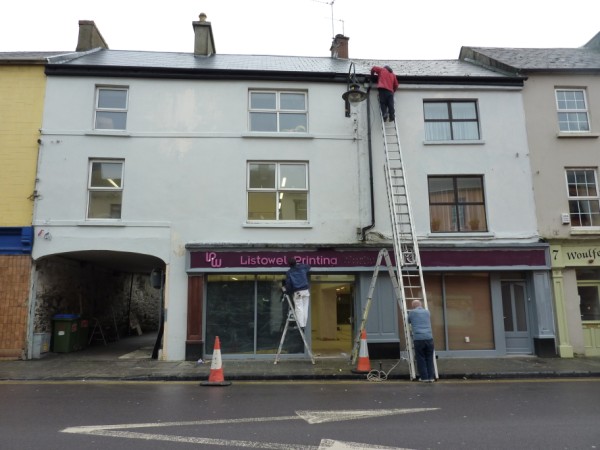 A few doors down Listowel Printing Works, soon to be Easons, is nearing completion. I peeped in. It looks huge.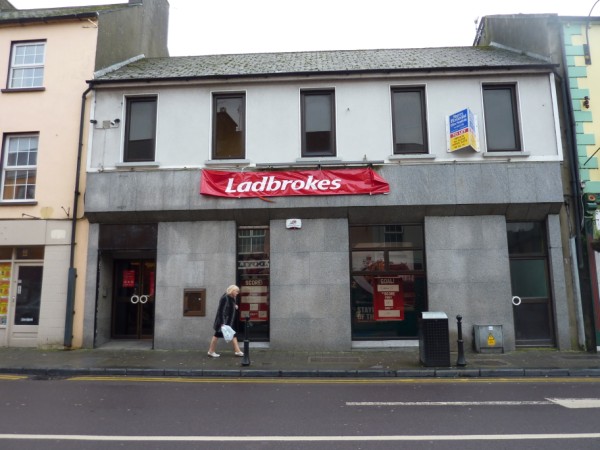 A little further down the street is Ladbrokes. This is the building that was ACC Bank, then Bruce Betting and now Ladbrokes. In a previous existence it was a school and before that a hatchery. What tales these old walls could tell!
Only a few days left!
Update on my update; I just received the following clarification from Vincent. I bow to his superior knowledge of Listowel. But I do know a bit more about Fitzpatricks than he does. Fitzpatricks hail from Kanturk, which is my home town. In fact I worked for a summer in Fitzpatrick's Hatchery in Percival Street in Kanturk and have very happy memories of my time there.
————————
It does not give me any great joy, however I must correct you, what is now Ladrokes was not a hatchery, the house above it, now a closed clothes shop, belonging to the Scully family, a business was ran here for years by the Fitzpatricks of I think Kantoher (right or wrong spelling), County Cork. This place operated as a fowl and egg store, not a hatchery.Prior to this they also had a store above in the backway at the back of my place. Among those who worked at Fitzpatricks were Johnny Riordan, Kevin Sheehy, father of the present Kevin (the eggman) and most famous of all, during his early fowl buying days, our own, the late and great John B.
Now Mary I hope you don't have egg on your face.