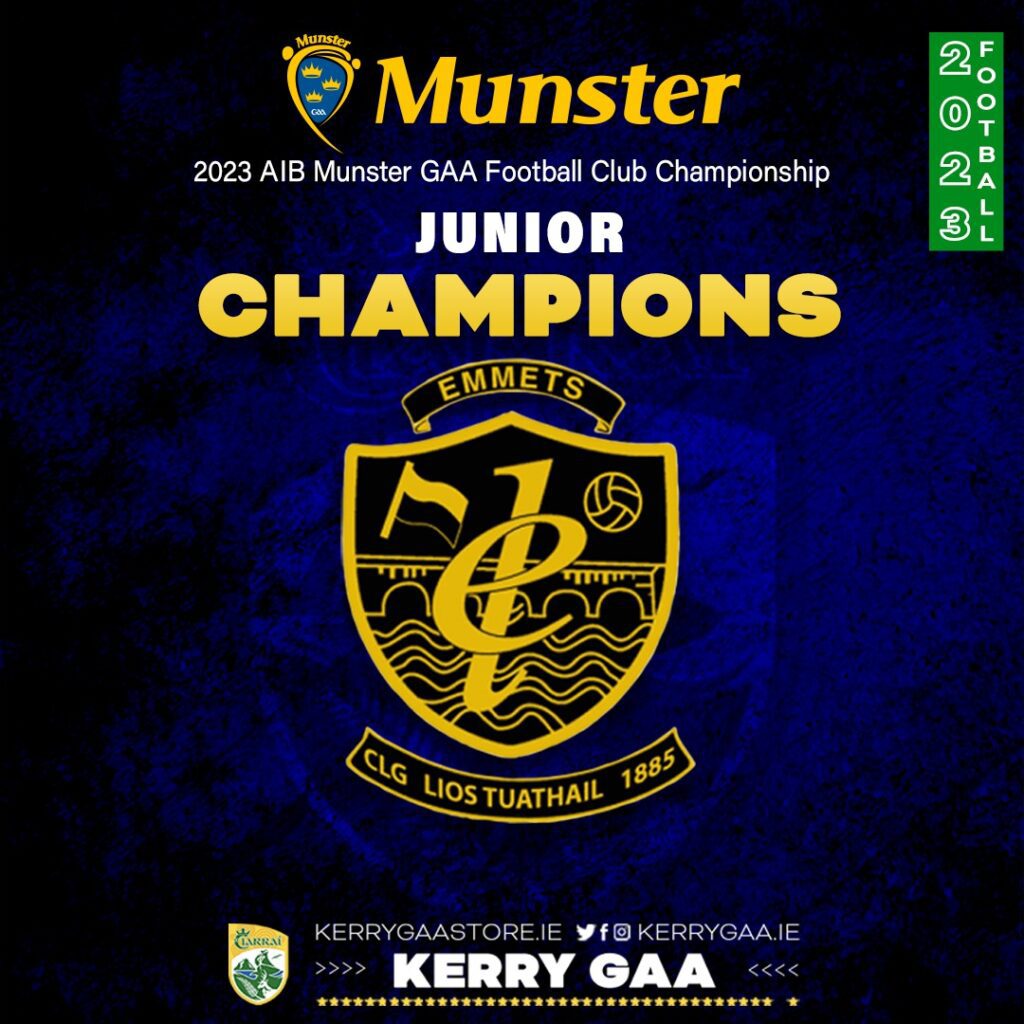 Party Ongoing
<<<<<<<<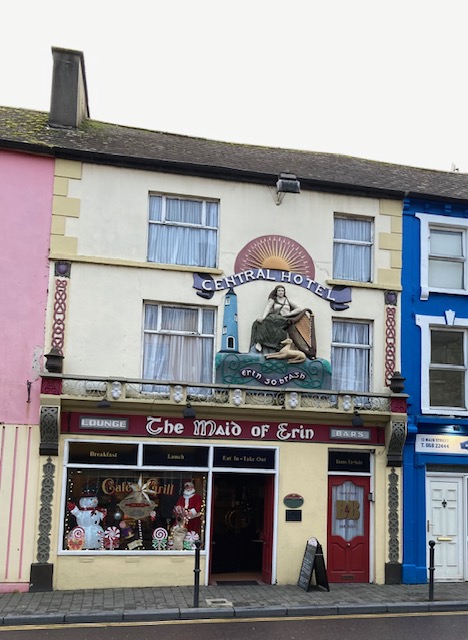 Maid of Erin, December 2023
<<<<<<
A Christmas Card
2023 was the year when a man called Stephen Rynne opened our eyes to an underrated Listowel genius whose work was presented to popes, presidents world leaders and other visiting dignitaries.
This man was Michael O'Connor, a shy self effacing illuminator who regarded his great talent as a gift from God.
He was very proud of his Listowel roots. He collaborated with another Listowel genius, Bryan MacMahon. Their most beautiful collaboration is the Listowel Races piece. They also worked together to make memorable Christmas cards.
Here is one of their cards with words in Irish and English by MacMahon and illumination by O'Connor.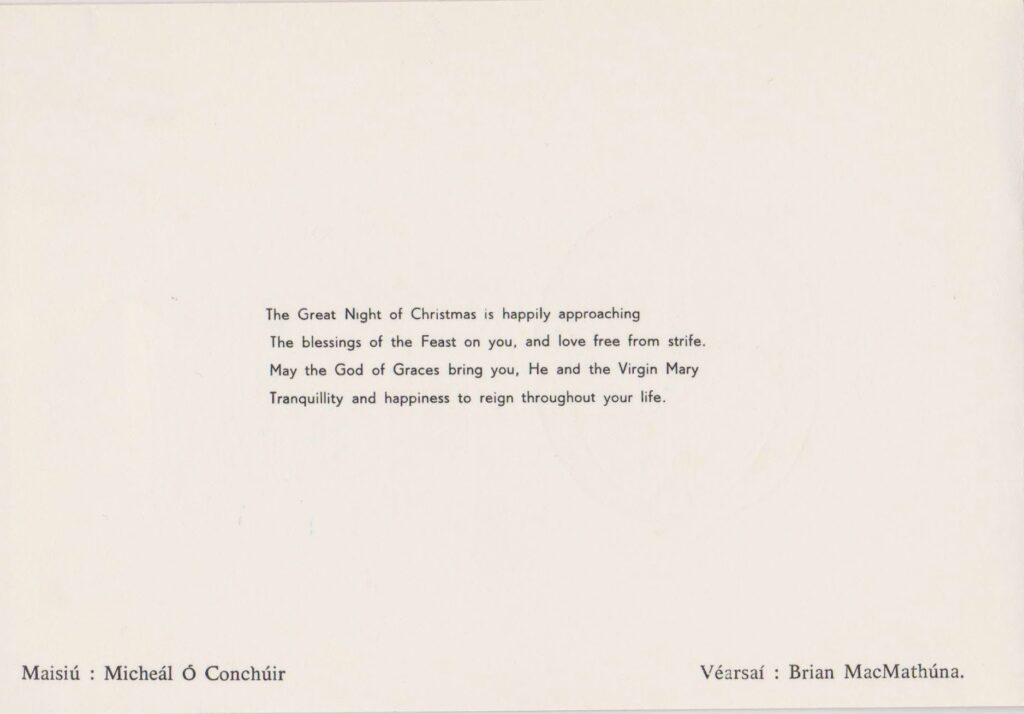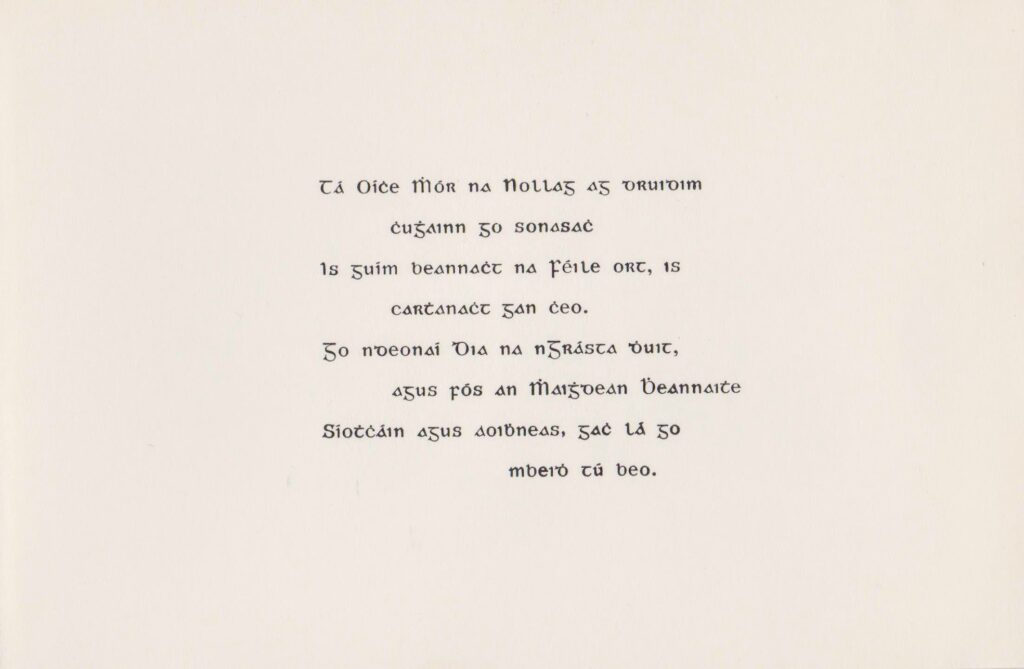 <<<<<<<<
My Dear Old Kerry Home
From The Butte Independent 1927 a poem by D. M. Brosnan, Castleisland
"Tis Christmas Eve in Kerry, and the Pooka is at rest
Contented in his stable eating hay;
The crystal snow is gleaming on the mountains of the West,
And a lonesome sea is sobbing far away;
But I know a star is watching o'er the bogland and the stream,
And 'tis coming, coming, coming o'er the foam;
And 'tis twinkling o'er the prairie with a message and a dream
Of Christmas in my dear old Kerry home.
'Tis Christmas Eve in Kerry, and the happy mermaids croon
The songs, of youth and hope that never die;
Oh never more on that dear shore for you and me, aroon.
The rapture of that olden lullaby:
But the candle lights are gleaming on a hillside far away.
And peace is in the blue December gloam;
And o'er the sea of memory I hear the pipers play
At Christmas in my dear old Kerry home.
'Tis Christmas Eve in Kerry, oh I hear the fairies' lyre
Anear the gates of slumber calling sweet.
Calling softly, calling ever to the land of young desire,
To the pattering of childhood's happy feet;
But a sleepless sea is throbbing, and the stars are watching' true
As they journey to the wanderers who roam —
Oh the sea, the stars shall bring me tender memories of you.

D. M. BROSNAN, Close, Castleisland, Co. Kerry.
<<<<<<<<
"Straight I will repair to the Curragh of Kildare"
Last week I ventured to Kildare to visit the Curragh based branch of the family. I'll be telling you all about my trip this week. I took in a visit to the Cork branch of the family en route so I travelled by train from Kent to Kildare. Only way to go!
God bless whoever gave us oldies free travel. It's brilliant and I found lovely obliging young lively people willing to offer help with luggage and with getting on and off the train. The gap I was asked to mind was at times was fairly sizeable.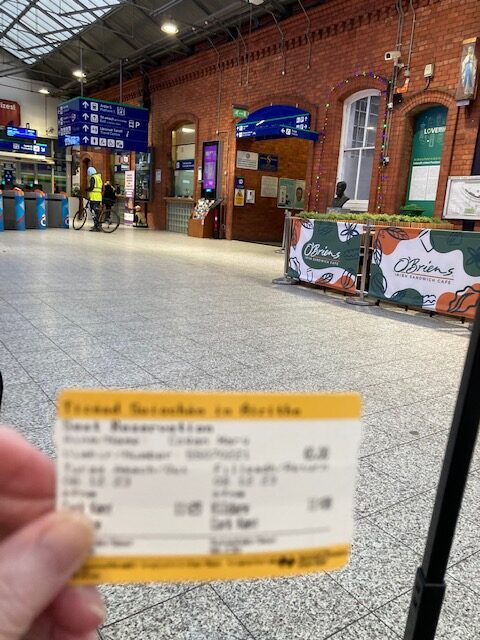 I was early for the train so I had a wander around Kent station. I was delighted to discover this.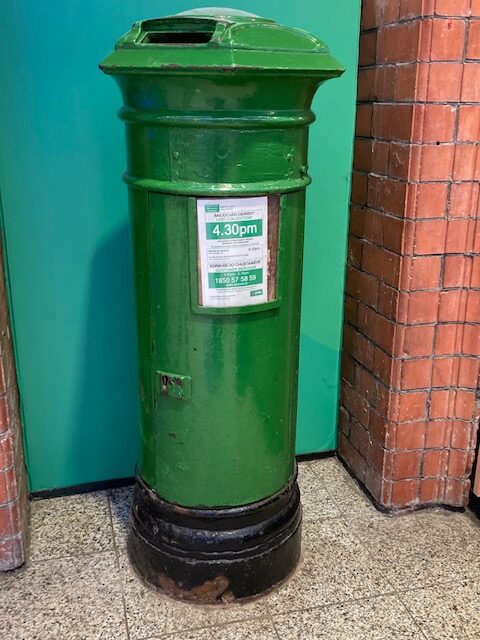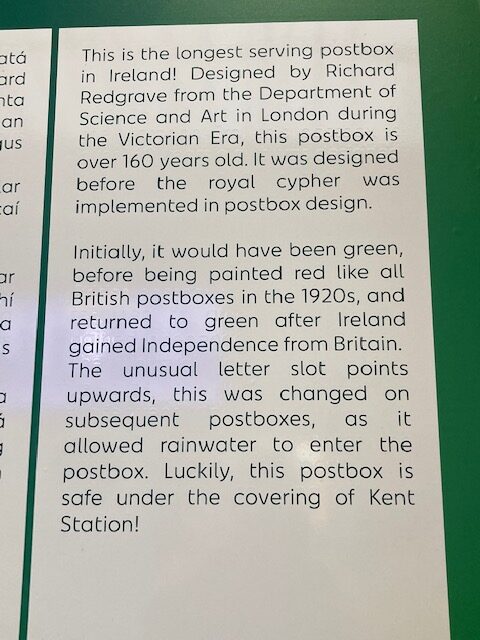 Wow, what an interesting piece of postbox history.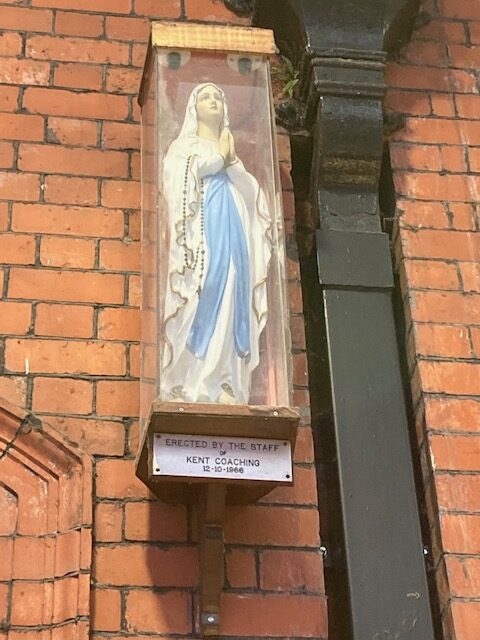 Not too far away from the postbox is this symbol of a different age.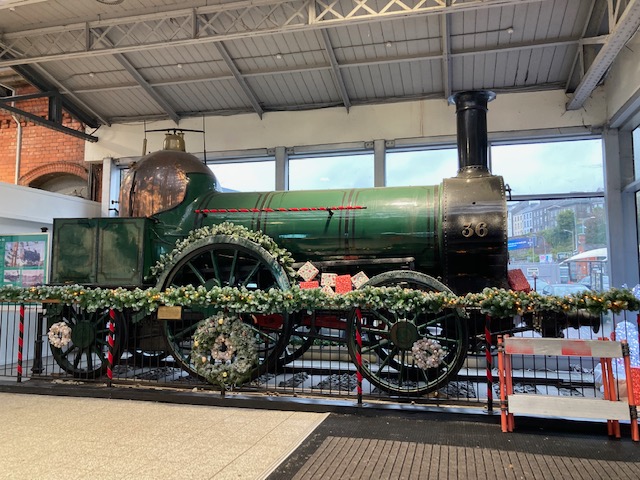 The steam engine was all decked out for Christmas.
<<<<<<<
A Fact
I have upped my game with the facts. My friend Catherine, who loves fun facts as well, has lent me her more reliable book of weird but true facts.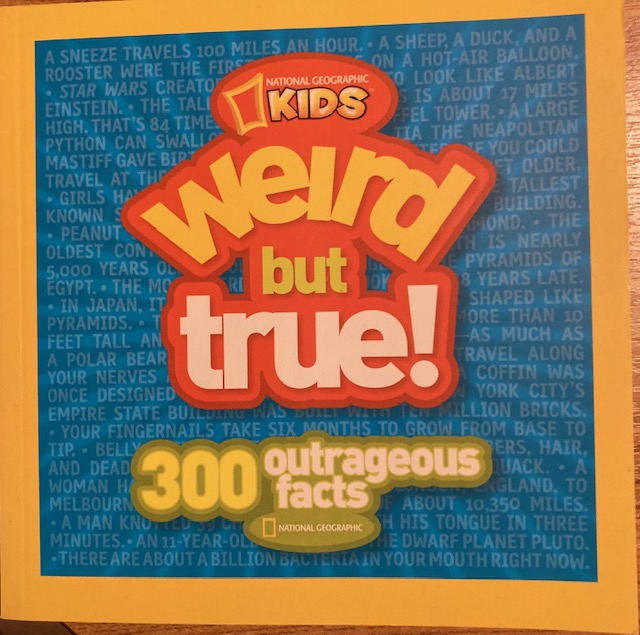 First weird, true and outrageous fact;
There are more plastic flamingos in the U.S.A. than real ones.
<<<<<<<<<