They did it!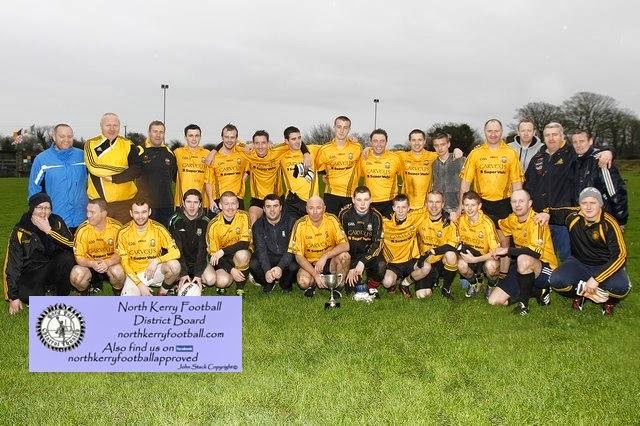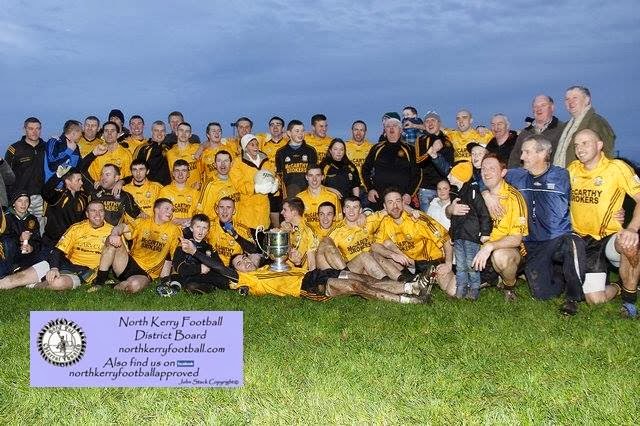 Listowel Emmetts won Novice Championship final against Brosna while the Senior Team won against Castleisland Desmonds in the Senior Championship final.
Both games were won by the narrowest of margins, one point.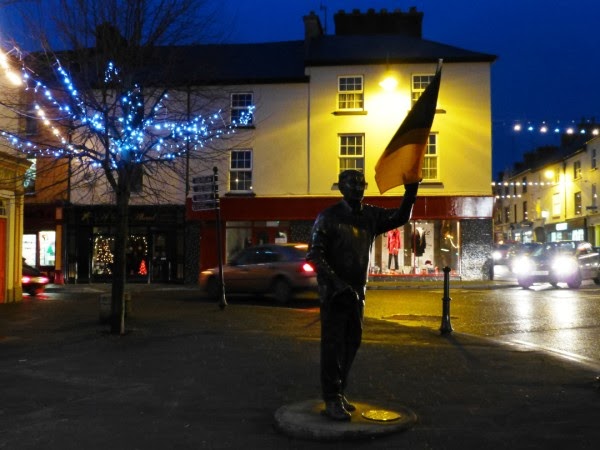 I took this in the Small Square shortly after the final whistle.
<<<<<<<<<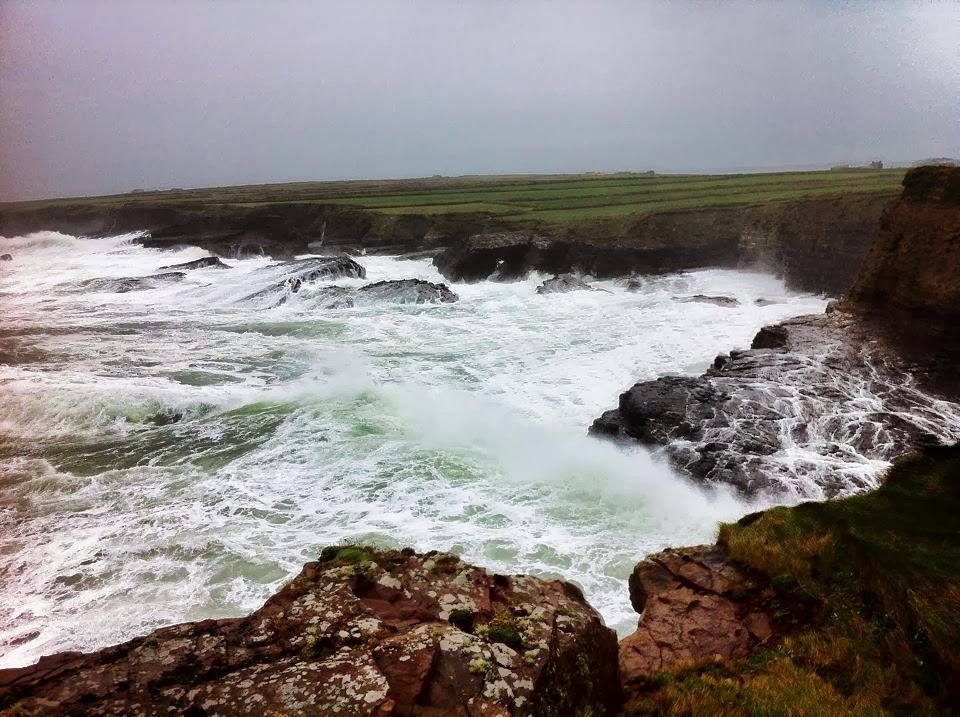 The weather has taken a turn for the worst. This is Mike Enright's picture of the sea in Ballybunion on Saturday Dec 14 2013.
<<<<<<<<
Santa arrived in Listowel in his usual flamboyant style on Dec. 8th. I photographed him as he made his way down Church Street followed by a parade. The Convent School band led the parade followed by Gaelscoil Lios Tuathail. A very popular entry in the parade this year was a group of Australian young people. They were on a tour of North Kerry. They played football against Ballylongford and Listowel Emmetts. Both games were played under lights in Páic Mhic Shithigh and proved very enjoyable.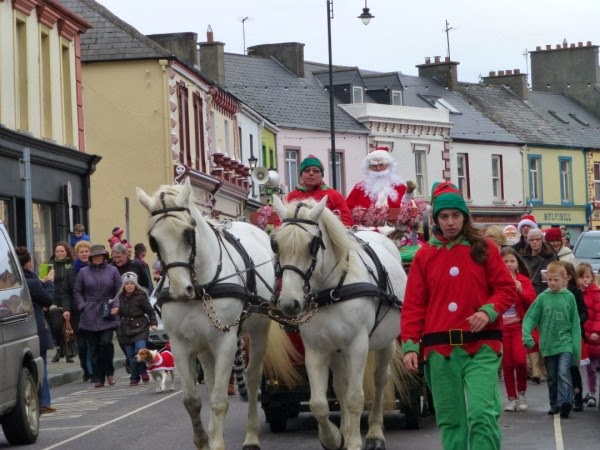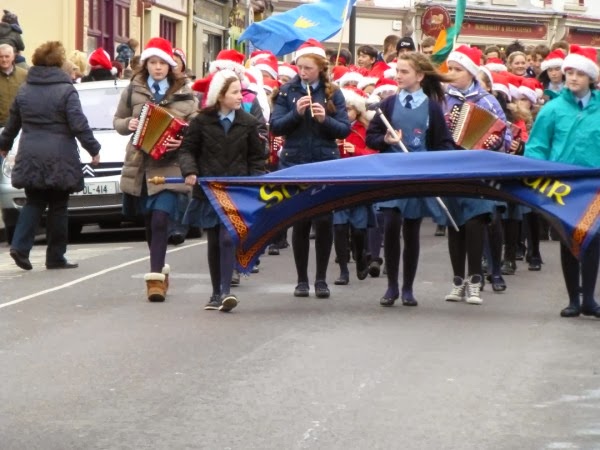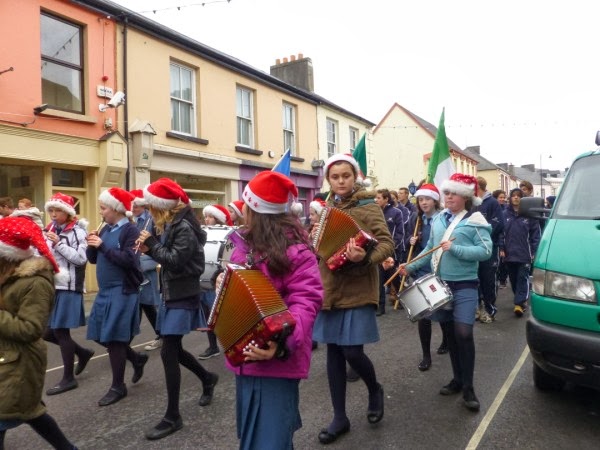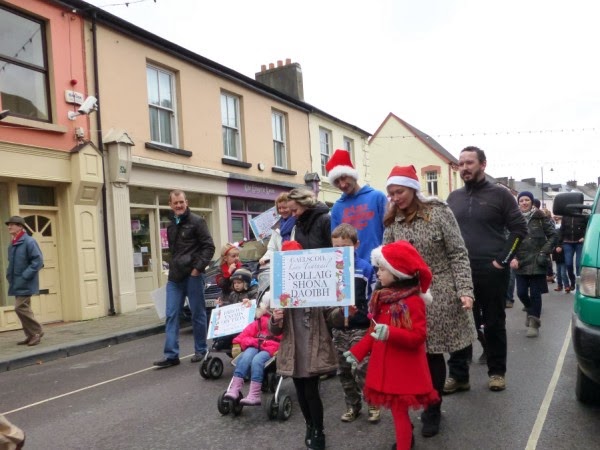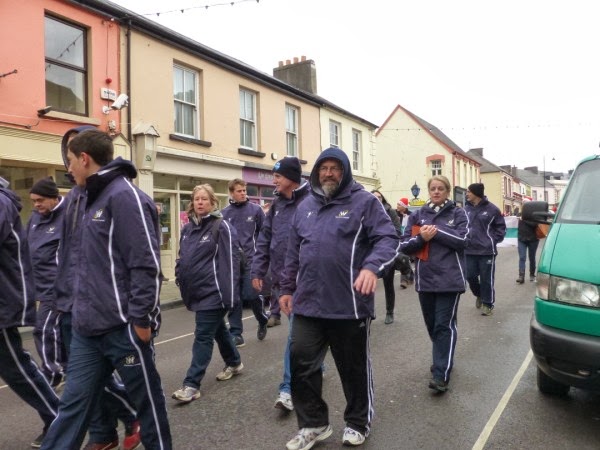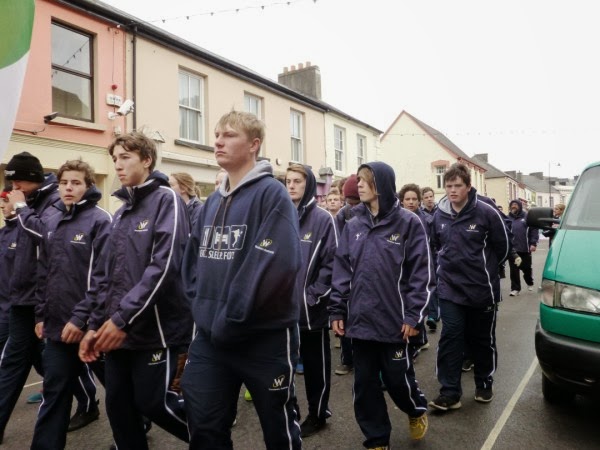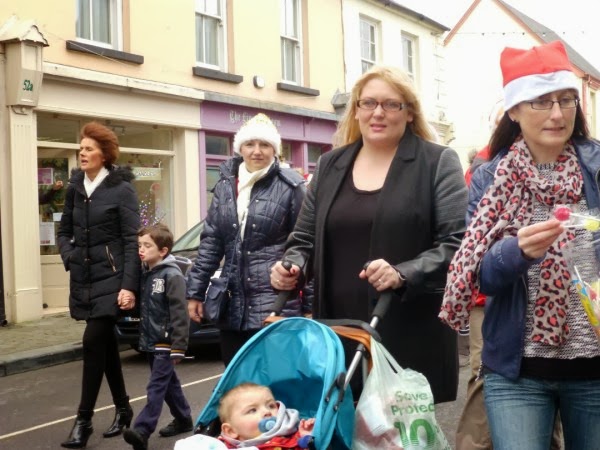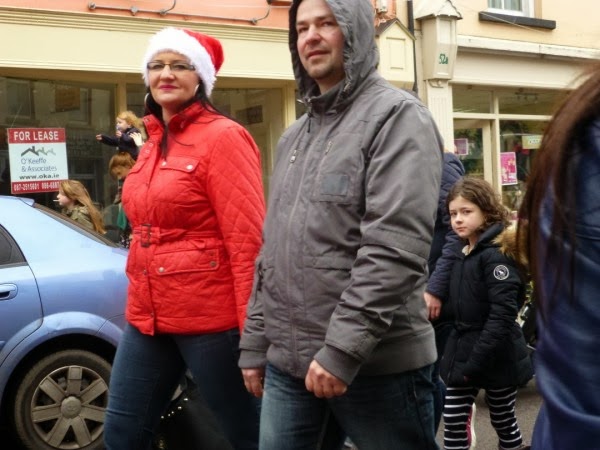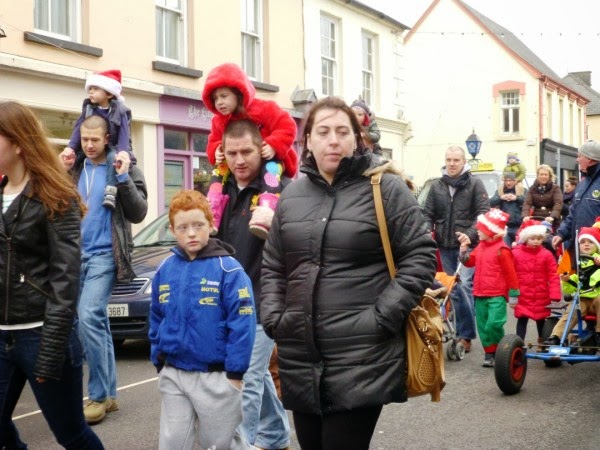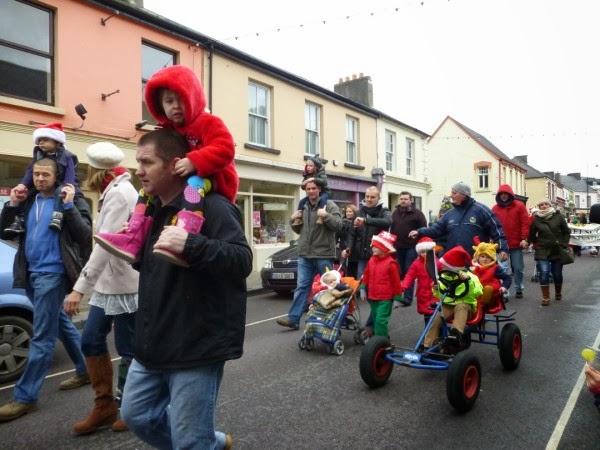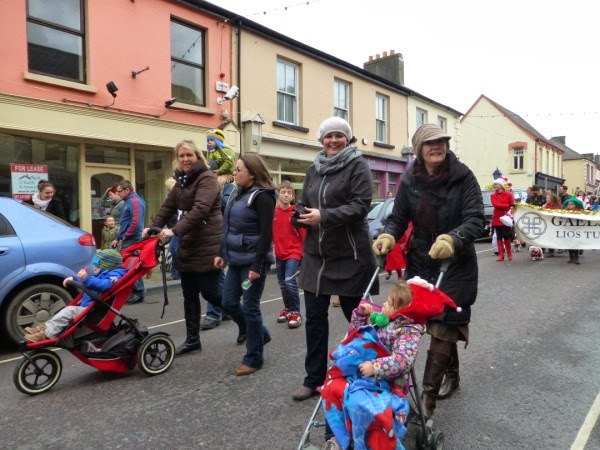 <<<<<
The Leahy family of Shrone were joined by Eileen O'Sullivan to watch Santa pass by.
<<<<<<<<<<,
"a castle, like a rock upon a rock,
with chasms, like portals, open to the sea,
and steps that meet the breaker."
Lick (Leck) Castle a picturesque coastal mark
a mile north of Bromore Cliffs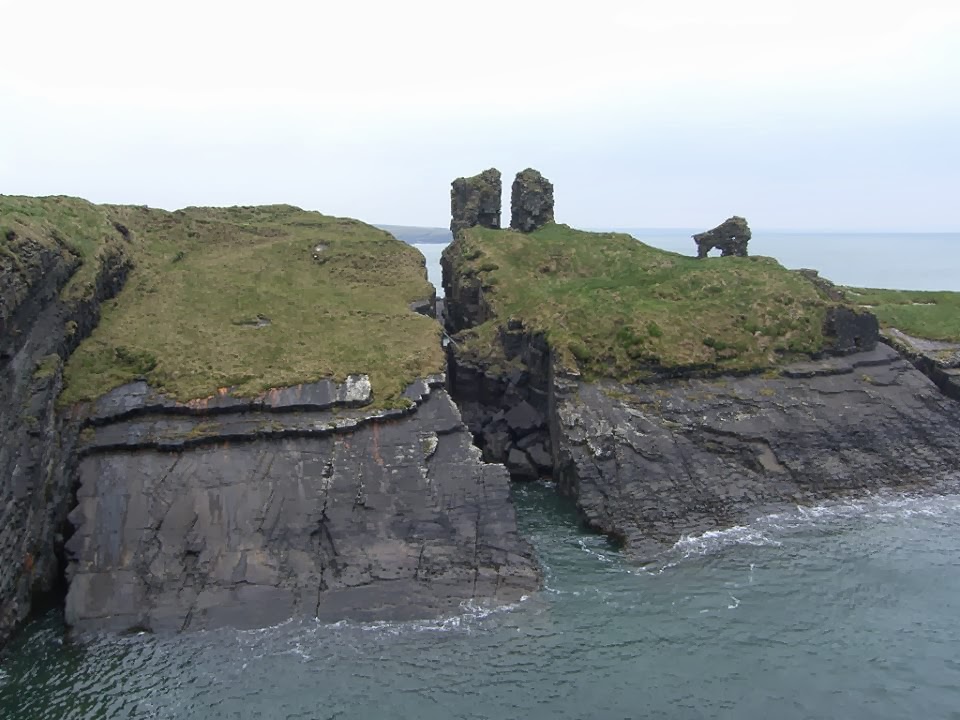 <<<<<<<
Newspaper snippet from the past
Freeman's Journal 13 Aug 1917
SERGEANT-MAJOR'S DEATH-The death in action of Sergeant-Major John Hennessy,Leinsters, has occasioned keen regret in his native town, Listowel. The deceased was 21 years in the army, and served through the South African war,
and was about receiving a commission when he was killed by a shell. He was the son of the late Mr. D.C. Hennessy, journalist, and author of the "Lays of North Kerry."