The Ever Changing Face of Listowel
Casa Mia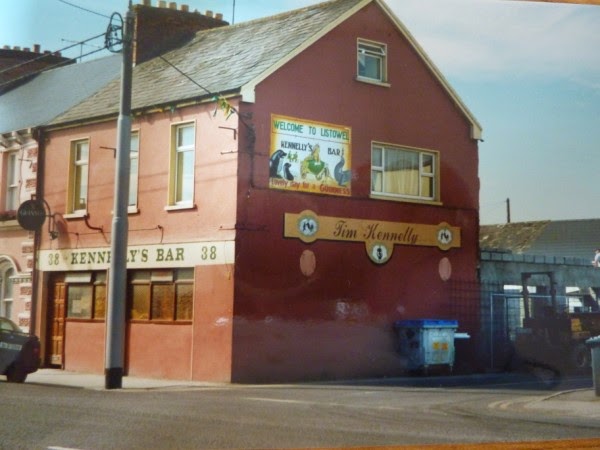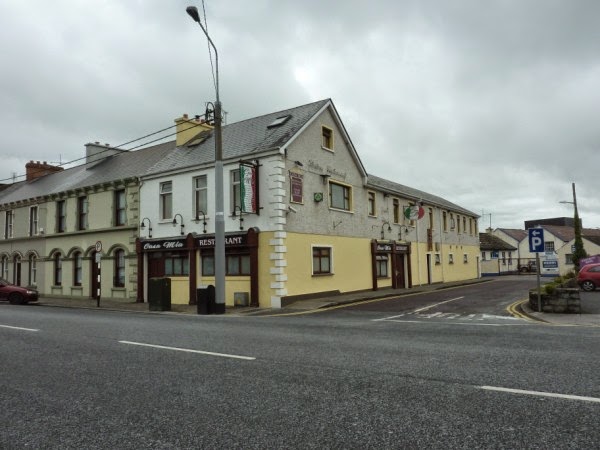 Allos Bistro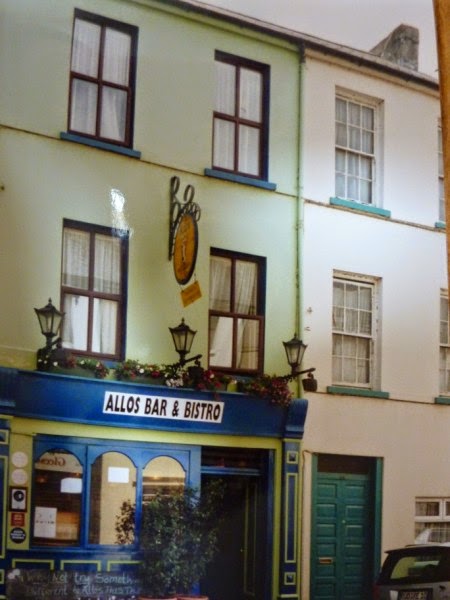 <<<<<<<<
WW1 and the Creagh Family of Listowel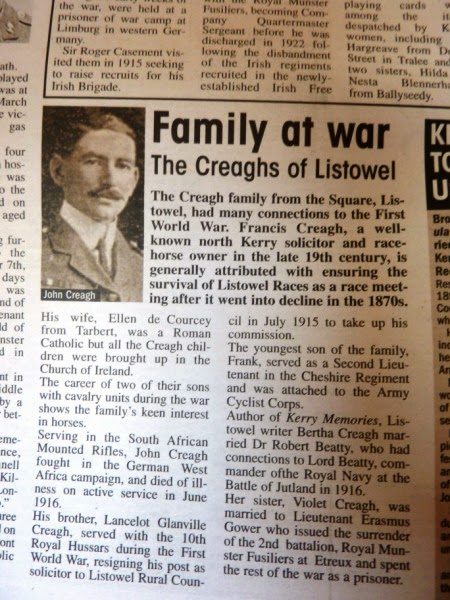 From Kerry's Eye
<<<<<<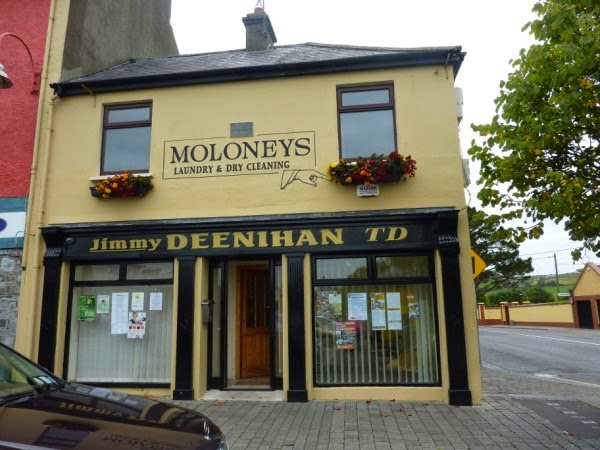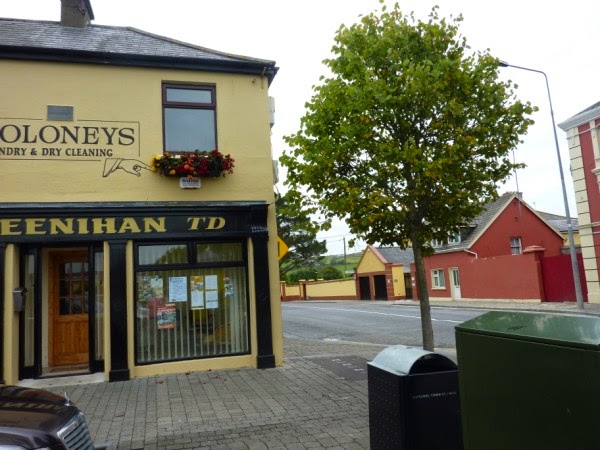 Jimmy Deenihan's constituency office occupies a building in a corner of Listowel Town Square. I photographed it this week as a result of an email I received from Joan Hayes;
"I came across the Gleasure letters by chance when googling my relatives recently and then came across your blog. My grandfather, Harry Smith and great aunt Myra Smith are mentioned in the letters. They were relatives of the Behans who owned the pub/hotel (I'm not sure exactly what) next door to the Gleasures. My greatgrandmother was Margaret Collopy and the Collopys were there originally. Her sister married a Behan, hence the name change. know it burned down later.
I live in Dublin and we have no Kerry connections that I know of now.
Keep up the good work"
I looked up Vincent Carmody's excellent Listowel; Snapshots of an Irish Market Town and this is what I learned about Joan's ancestors: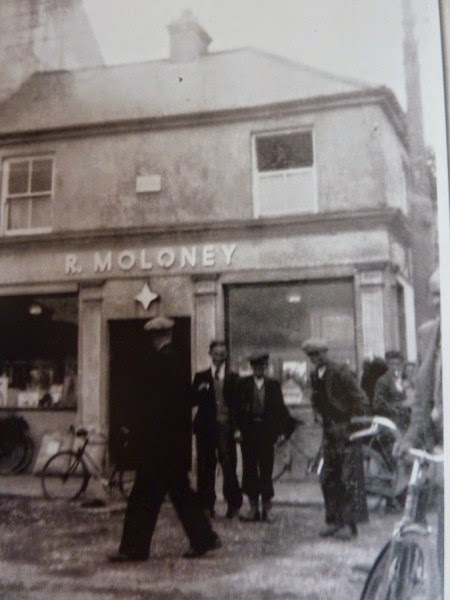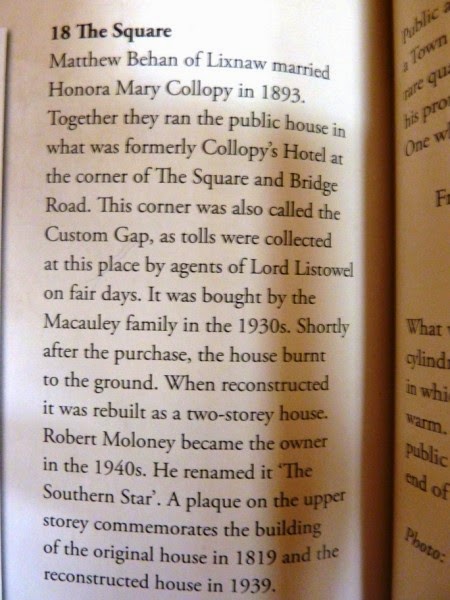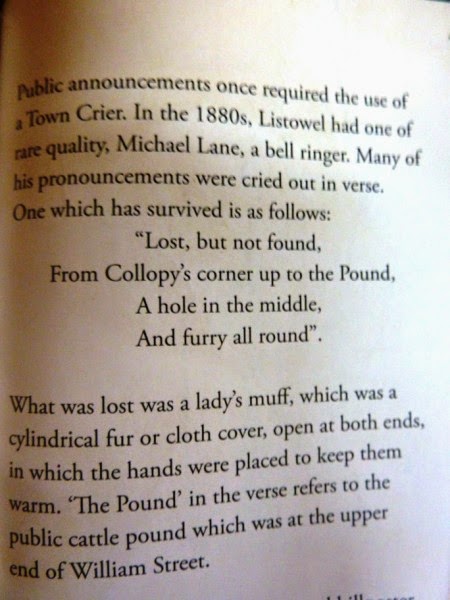 <<<<<<<<
World Class photographer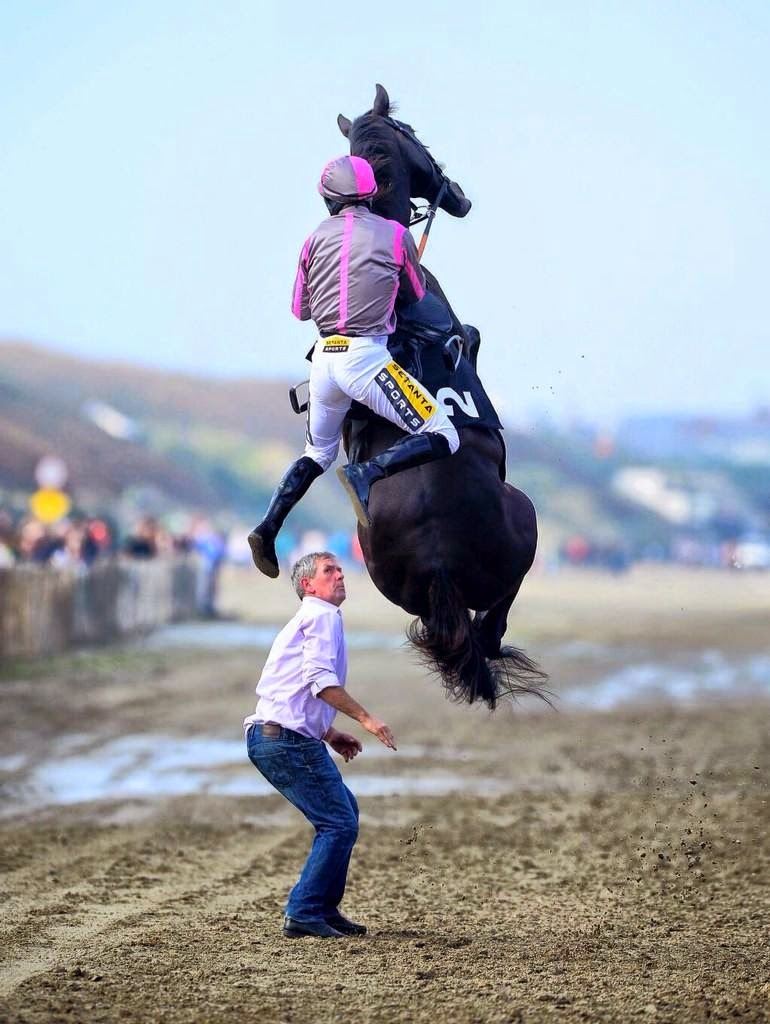 This photograph by Pat Healy of Healyracing, Listowel has taken on a life of its own on the internet, with photographers far and wide admiring and sharing it.
The details: The horse is Arbitrageur, the jockey Johnny King, the groom Aidan Wall, and the track Laytown. This dramatic shot was captured by Pat Healy of Healyracing and printed in the Irish Independent.
By the way everyone is fine.


<<<<<<<<


Kick for The Kingdom


The pupils of Pres. Listowel TY class join the "Kick for The Kingdom" challenge in aid of cancer research;