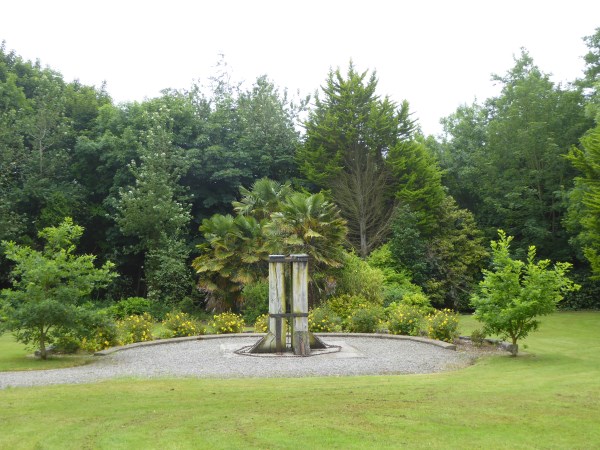 This is the Holocaust Memorial in Listowel's lovely Garden of Europe. It is made from old railway sleepers, a reminder of the railways that carried so many condemned people to the concentrations camps of WW2. The sleepers are bound together with steel bars and surrounded by chains, reminding us of the inescapable horror that faced Jews, gypsies and anyone else who fell foul of the Nazi regime.
We do well to remember these horrors lest they happen again.
<<<<<<<
Judgement Day is Nigh
The Tidy Town judges could arrive in town at any minute so we must be vigilant. Town is looking absolutely resplendent but I read last year's judges' report and it would appear now that so many towns are so beautiful that they have to find tiny little things to separate them.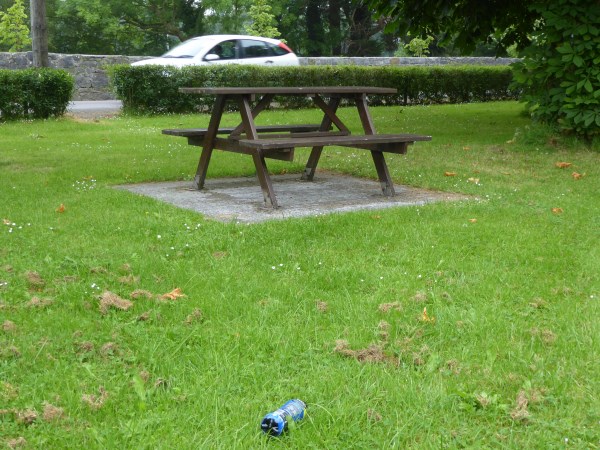 Tiny little things like a carelessly discarded plastic bottle in the beautiful riverside community garden could just make that tiny difference.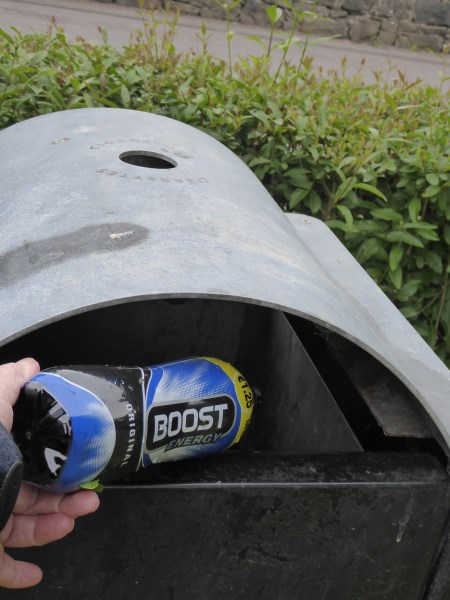 I was amused at the name of the drink as I threw it into the bin which was not 3 feet away from where it was discarded. Litter certainly won't boost our Tidy Town mark.
<<<<<<<<<
Fruit, Herbs, Bees and a Picnic
The area beside the old ball alley is now a beautiful peaceful picnic area. The good folk of the Tidy Town committee have planted fruit trees and herbs. They have erected bee boxes and planted trees to shade the picnic tables. It is a truly lovely corner of town now. I urge you, if you are in town, to go and take a look.
Those of you who are far away will have to make do with my photographs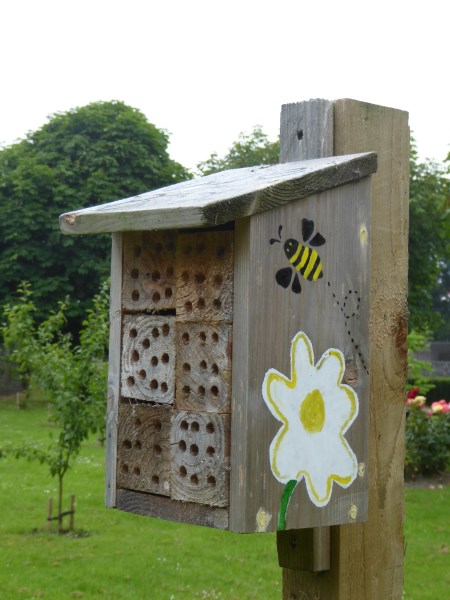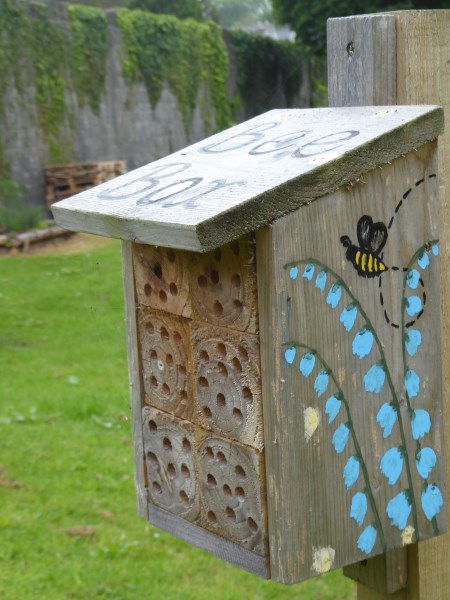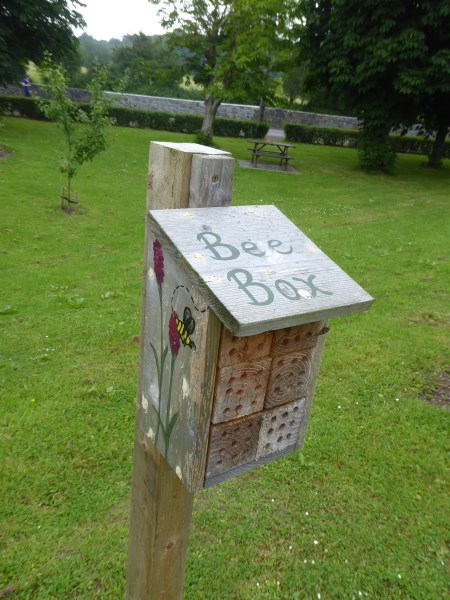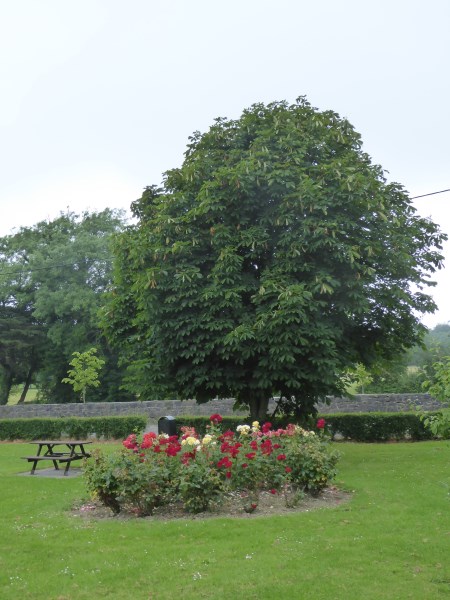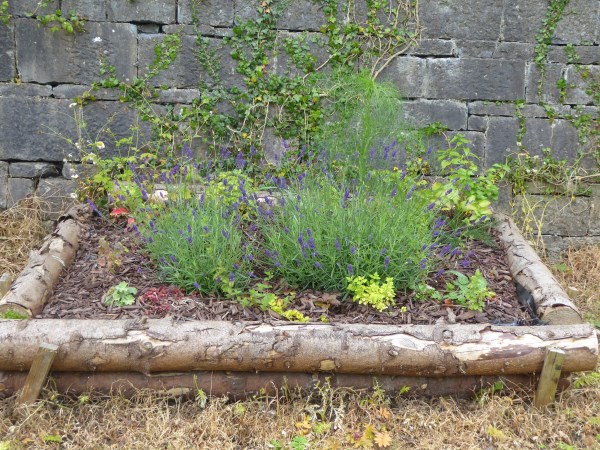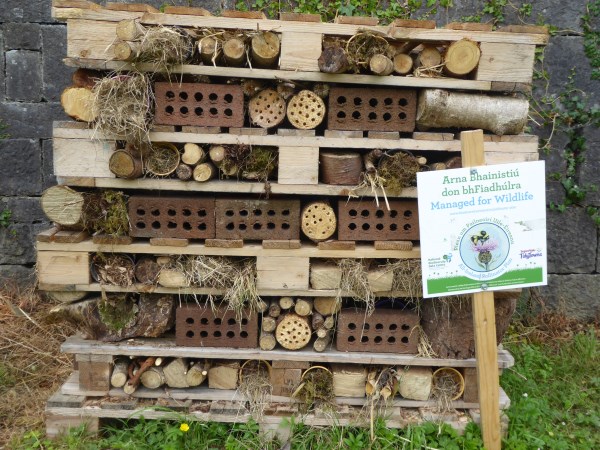 <<<<<<
I was at the Cork Summer Show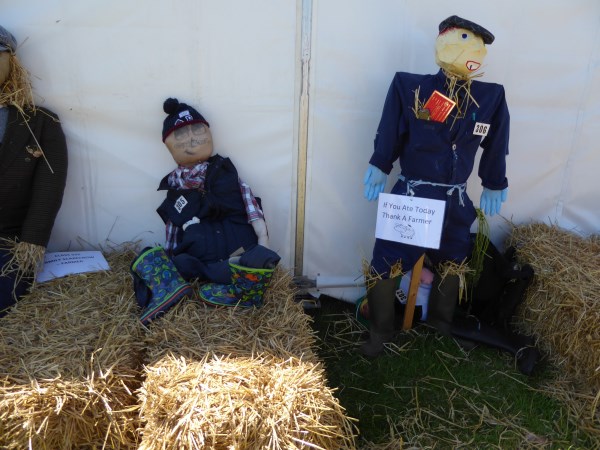 The sign on this scarecrow said, "If you ate today, thank a farmer"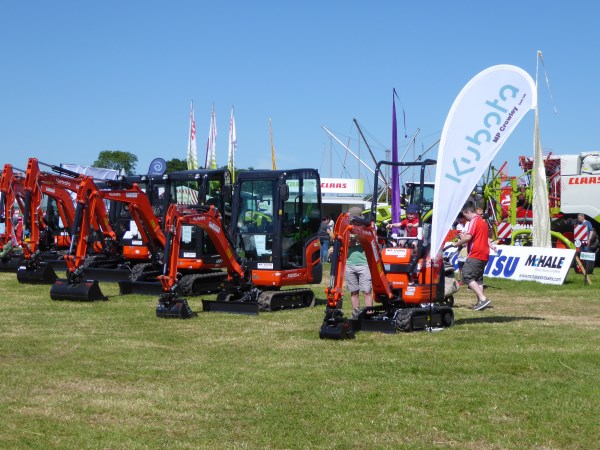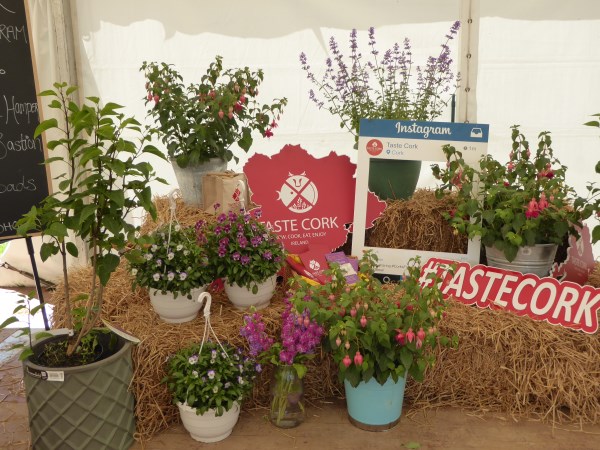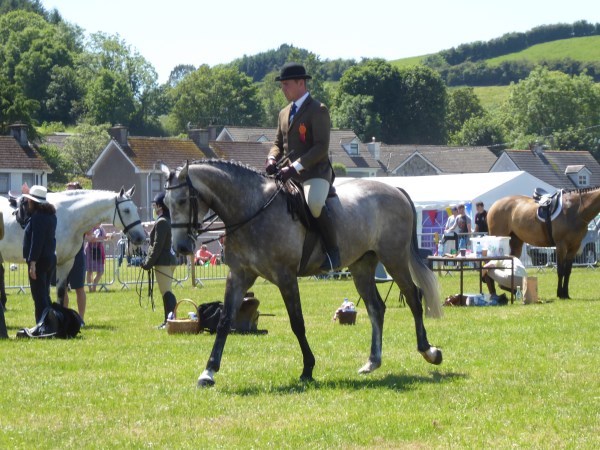 This is my family's newest hope, EPA Murray. Here he is being ridden by the judge. His usual rider is Felicity Ward. He behaved impeccably for both of them.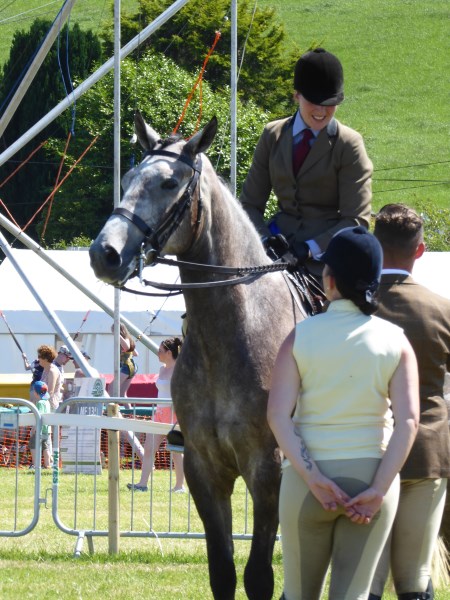 Everyone was delighted when he won his first rosette.
<<<<<<<<<
One from the Archives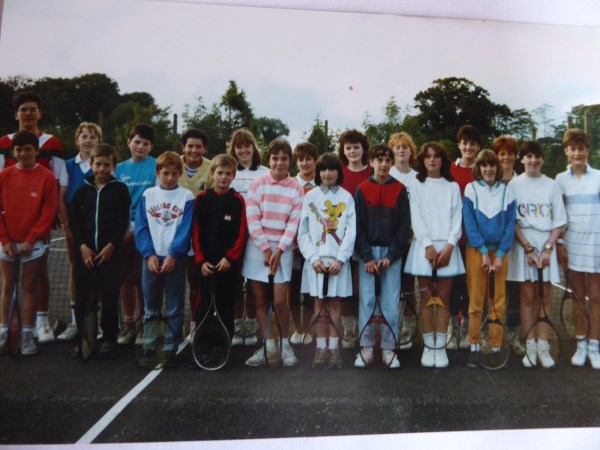 Listowel young tennis players in 1988
Back row, L. to R. John MacAulliffe, John Finnegan, Seamus Cronin, Catherine MacAulliffe, Clodagh Finnegan, Ruth Kelly, Kathleen Cronin, Louise O'Shea, Karen Carmody and Sharon O'Mahoney
Front L. to R. Bobby Cogan, Neil O'Sullivan, Dan Browne, Declan Kenny, Anne Cogan, Maeve Queally, Fiona O'Sullivan, Ursula Carmody, Catherine Moylan, Valerie Queally and Yvonne Croghan.