St. John's Theatre and Arts Centre, Listowel Square, Early Morning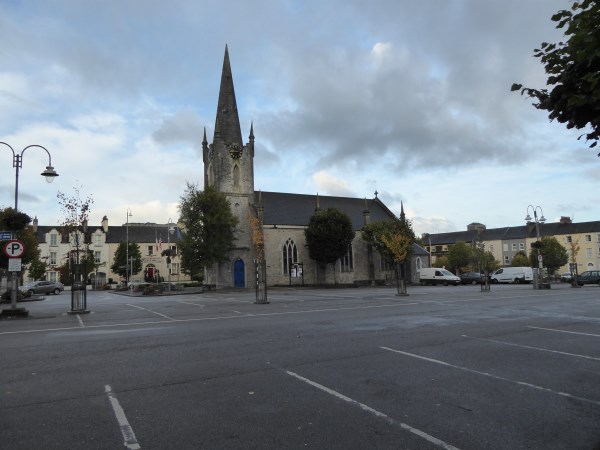 <<<<<<<


Con Colbert of Athea


Captain Con Colbert was 28 at the time of his execution in 1916. He was born into a republican family on a small farm in Athea. When his mother died, Con moved to Dublin to live with his sister. He is described as being full of fun but very serious about the cause of Ireland's freedom.
He was in love with Lucy Smith whom he described as "the nicest girl in Dublin". During the Rising he was involved in the takeover and occupation of Jameson's Distillery. He was sentenced to death and he was shot by firing squad on May 8 1916. (Source; Simplified History 1916 by J. O'Reilly)
Athea remembers him in a street name, community centre and numerous organisations.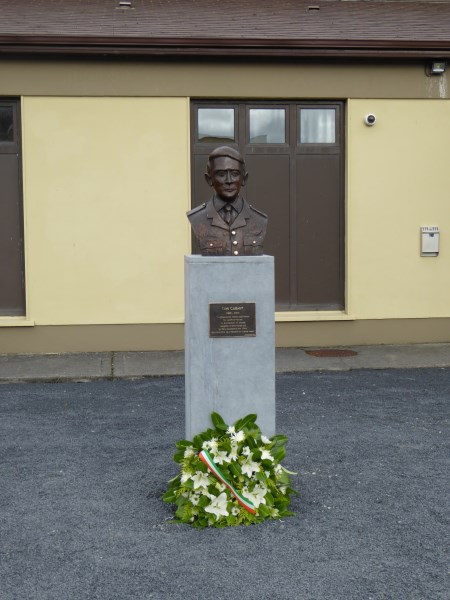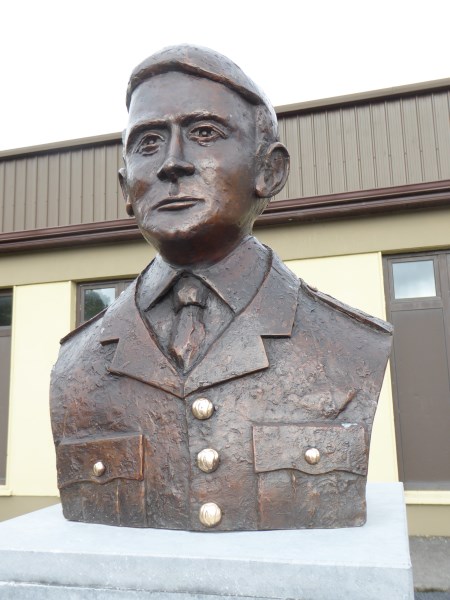 This recently erected bronze bust which was unveiled during a weekend of celebration is a fitting memorial to one of Athea's most famous sons.
<<<<<<<<<


Coco pop up shop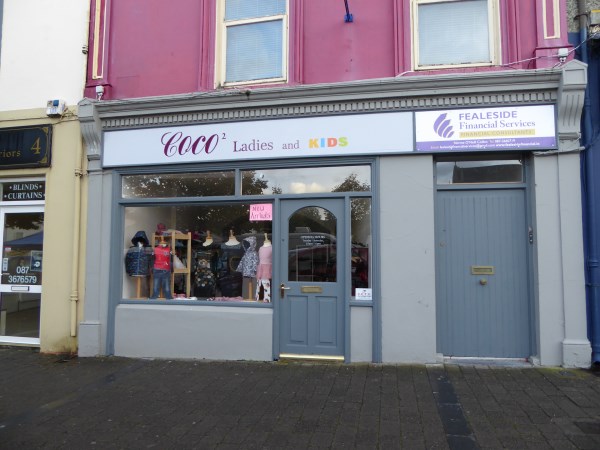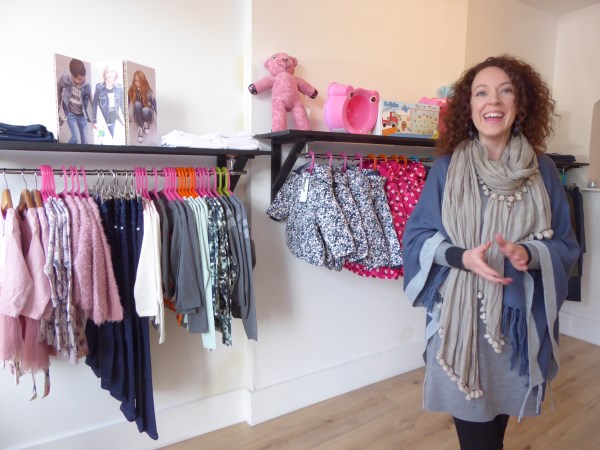 I met the lovely Sharon in Coco, a shop that has popped up in The Square recently.
<<<<<<<<<


Tour Roman Catholic Church


Dotted all over the countryside are beautiful churches which soon will be locked up and unused. Not so Taur, Co Cork. This little place a few miles outside Newmarket has a beautiful church perched on a hillside. Though a small and scattered parish they still have a priest. Will he be their last?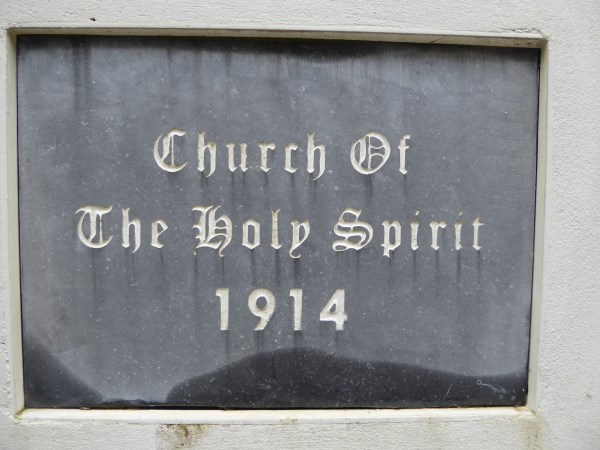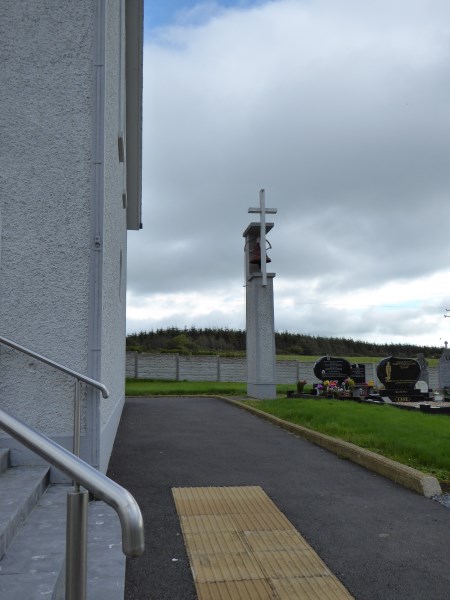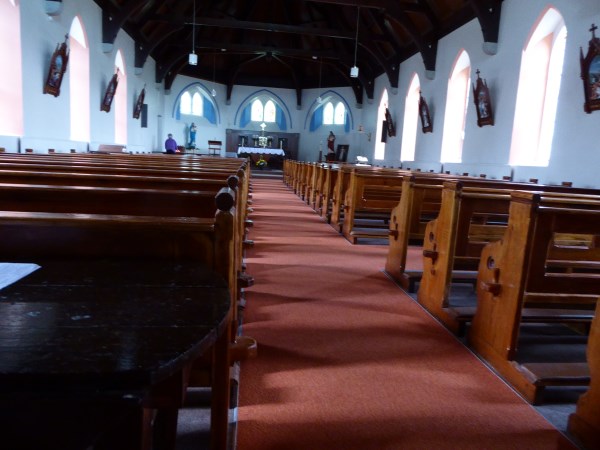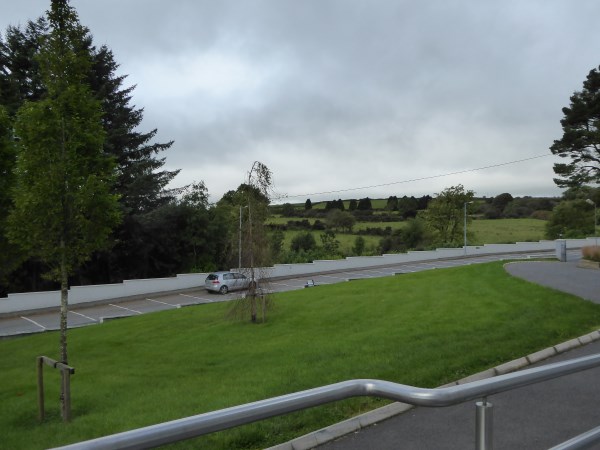 This is the view from the church door.
<<<<<<<<<
A Moyvane ballad
THE CON
BROWNIAN CUP 1982
By: Cormac O'Leary
Our
thoughts often hover to that day in October
When footballing history was made
When the boys from Ardfert thought that
Moyvane they'd best
But their hopes very quickly did fade.
In the
town of O'Dorney, we played them
And the tale is quite easily told,
For when the great game it was over 'Twas a
win for the Green and the Gold.
Chorus.
I pledge you Moyvane men and the deeds they have
done,
The gallant Con Brosnan, Tom Stack on Red Rum:
Their memories we'll cherish those good men and
true,
And here's to the men Of Nineteen Eighty Two.
2. I'll start with our goalie, The great-hearted
Jodie,
He cleared balls, from near and afar,
And great at
full-back was the young Ritchie Stack,
In football he sure will go far.
On the right was the gritty Noel Sheehan, He
stemmed the on rushing tide,
And sound as the Rock of Gibraltar Mike Mulvihill
held the left side.
(Chorus)
3. And fit as a fiddle, Johnnie Stack in the
middle,
His fetching was something to see;
Those two gallant triers With dash and with fire,
Eamonn Fitz and the young Bobby Sheehy.
Sean Walsh had a great game at centre,
high in
the air he did soar,
And Hamish was never once beaten,
And two lovely points he did score.
(Chorus)
4. Now Thomas and Eamonn on the wings they were
flying,
They played
with great dash and great flair.
Teddy Keane like a beaver Was ever so eager,
And Donal commanded the square. On the forty, sure
Johnny was brilliant,
And shone like the bright Polar Star
And clever
in every endeavour, Paddy slipped a few over the bar.
(Chorus).
5. Our substitutes too, All good men and true,
Ever ready
to answer the call
To our Chairman and Trainer, Selectors all four,
Great praise to them one and all.
Old timers like us too were happy And our glasses
we quickly filled up
And toasted the young generation, Who brought home
the Con Brosnan Cup.
(Chorus).
<<<<<<<<
A Great Month for Music in St. John's
Be sure to check out the programme of events in St. John's in October because it has music for all tastes. The great RTE Vanburg Quartet are coming, as is Johnny McEvoy and, if you love Irish music, Cormac Begley of the well known West Kerry musical family is in concert with special guests on Thursday October 27 2016.