In 6 weeks time it will be Writers Week in Listowel. One of the writers who is coming is John Lanchester I looked him up to get a flavour of what he does and I read this really interesting article by him in The London Review of Books. Towards the end of the article he mentions a U.S. oceanographer called Don Walsh who has explored the depths of the seabed at the Mariana Trench.
"The Mariana Trench is 10,994 metres deep – 36,069 feet – and the pressure there is 1072 atmospheres. That's 1072 kg pressing down on every square centimetre of its surface, more than 16,000 pounds per square inch."
This is the deepest level ever reached by an air breathing animal.
I found the article fascinating and I think some of you will too.
John Lancashire will be in Conversation with Colm Tóibín on Thursday My 31 in The Listowel Arms.
http://writersweek.ie/john-lanchester-in-conversation-with-colm-toibin
Now this Don Walsh, oceanographer, is also a fascinating guy. Would he ever have an Irish connection, I wonder?
Co -incidentally the winner of this year's Irish Post creative writing competition is also a member of the Walsh clan. She too sounds like a very talented lady. We will have to persuade her to pull out that tin whistle and give us a few tunes when she comes.
From The Irish Post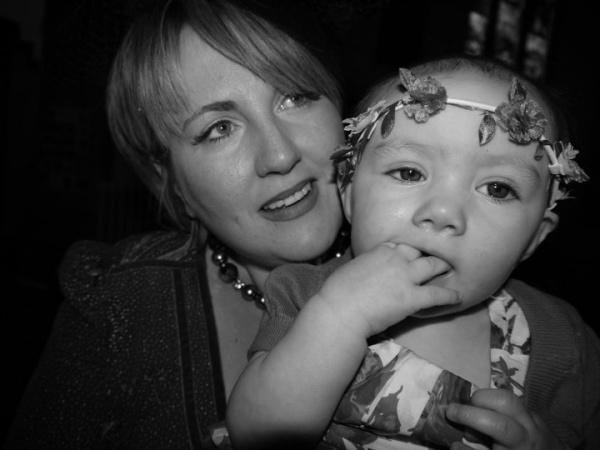 Carmel Walsh and her daughter Isla
A mother-of-two from Brighton has won this year´s Irish Post Listowel Writers´ Week short story competition.
Carmel Walsh´s tale From A Land Beyond The Wave was chosen for the top accolade from scores of entries.
Her prize includes a trip to next month´s prestigious Listowel Writers´ Festival in Co Kerry with travel courtesy of Stena Line and a cheque for 500.
Carmel, 35, graduated with a Masters in Creative Writing and Authorship from The University of Sussex in 2010 .
She is currently writing her first novel.
The story, which is based around her own London-Irish experiences and the 1994 World Cup, is an edited extract of the book.
"The story is called From a Land beyond the Wave and is based on a line from the Soldier´s Song," Carmel said. "It is based around my own experiences of growing up in a London-Irish community and the joy of the 1994 World Cup.
"Whilst doing my Masters I interviewed my family and many people from the London Irish community about what it was like travelling over from Ireland in the 1950s and the struggles that they faced when they got here."
She added: "I am absolutely over the moon about winning this prize. I couldn't be happier."
Born in North London to parents from Newmarket, Co. Cork, Carmel says she grew up with Irish traditions and spent every spare moment in North Cork.
"My house was always filled with Radio Erin, Calvita cheese, Barry's tea, the Corkman, posters of Daniel O'Donnell in a jacuzzi and the Sacred Heart picture looking down, disapprovingly," she joked.
Having studied English and Classics at St Mary's University, Carmel moved to Prague in 1997 where she taught English at the University of Economics and the Ministry of Finance under the reign of dissident poet and President Vaclav Havel.
She also co-edited a Czech-English text book for Polyglot.
"But throughout my travels I always wrote and carried a tin whistle wherever I went," she said.
She now plays regularly at sessions and gigs around Brighton and is in a band called the Celtic Ti-grrs.
They have played for the Ireland Cricket Team, the Royal College of GPs and supported the Saw Doctors at Fontwell Park.
But her main passion is writing.
Currently working as a secondary English teacher in Brighton, Carmel has two children, Saoirse, 3, and Isla, 1.
Isla´s middle name is Bridget, after Carmel´s friend and cousin, the late Bridget O'Connor who posthumously won a Bafta for the best Adapted Screen play Tinker Tailor Soldier Spy.
>>>>>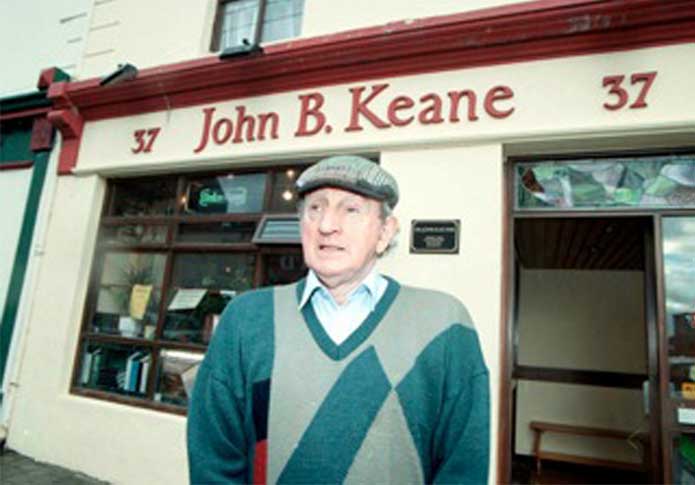 On Thursday May 31, I will be pounding the pavements of Listowel with my good friend, Vincent Carmody. We will be retracing the footsteps of John. B. Keane in a memorial walkabout. Vincent has let me in on his plans for the walk. I assure you it is one not to be missed by visitor and native alike. We will be entertained with songs, stories and anecdotes and maybe even a bit of drama. I can't wait!!
<<<<<
NKRO's Irish night in The Saddle Bar on Saturday night was a great success. Here are a few of the usual suspects dancing a set
http://www.youtube.com/watch?v=oS3xc4bkWKE
Go maire sibh an céad!