Dan Doyle, Jerry Kiernan and Raymond Keane, St Michael's 1968 (photo; Dan Doyle)
<<<<<<<
Junior Griffin wrote to me recently. This is what he said.
"Mary, in
reading your blog in recent times on Doctor O'Connor who lived in the
Square, I'm one, at least, that has cause to be very grateful to the good
doctor. Growing up in the Bridge Road I
always heard the story that there was no doubt but that he saved my life.
I was
born in Nurse O'Donovan's nursing home which was then based in Church Street,
which would have been adjacent to the now North County guest house.
It seems
that I got a severe dose of the whooping cough when just 3 days old and
I'm told there was little chance of me surviving.
Doctor
O'Connor was called and his prescription was to feed me on so many spoons of
whiskey daily and to keep that up for a week or ten days.
As I'm
still around over 70 years later it must have worked. I often thought,
should I have been entered in the Guinness Book of Records as the youngest
boozer of all times.
However,
I must have not liked the taste as that was the last drop of the hot stuff that
ever passed my lips.
As I grew
up my late mother had another theory on the whiskey. Coming from a farming
background, she had the story that when a greyhound pup was born, in order to
keep him small the owner fed him with the whiskey. As I turned out to be the
smallest of my siblings maybe there was some truth in that story. In the
football sense, I would rate myself nothing more than a town league footballer,
but like the greyhound I did have the bit of speed. So, who knows!!!.
Until his
death in the early 1950's Doctor O'Connor would have visited our home on many
ocasions and would have treated me several times after for the flu. and
other childhood problems.
But as
mentioned above, I do owe my life to him."
<<<<<<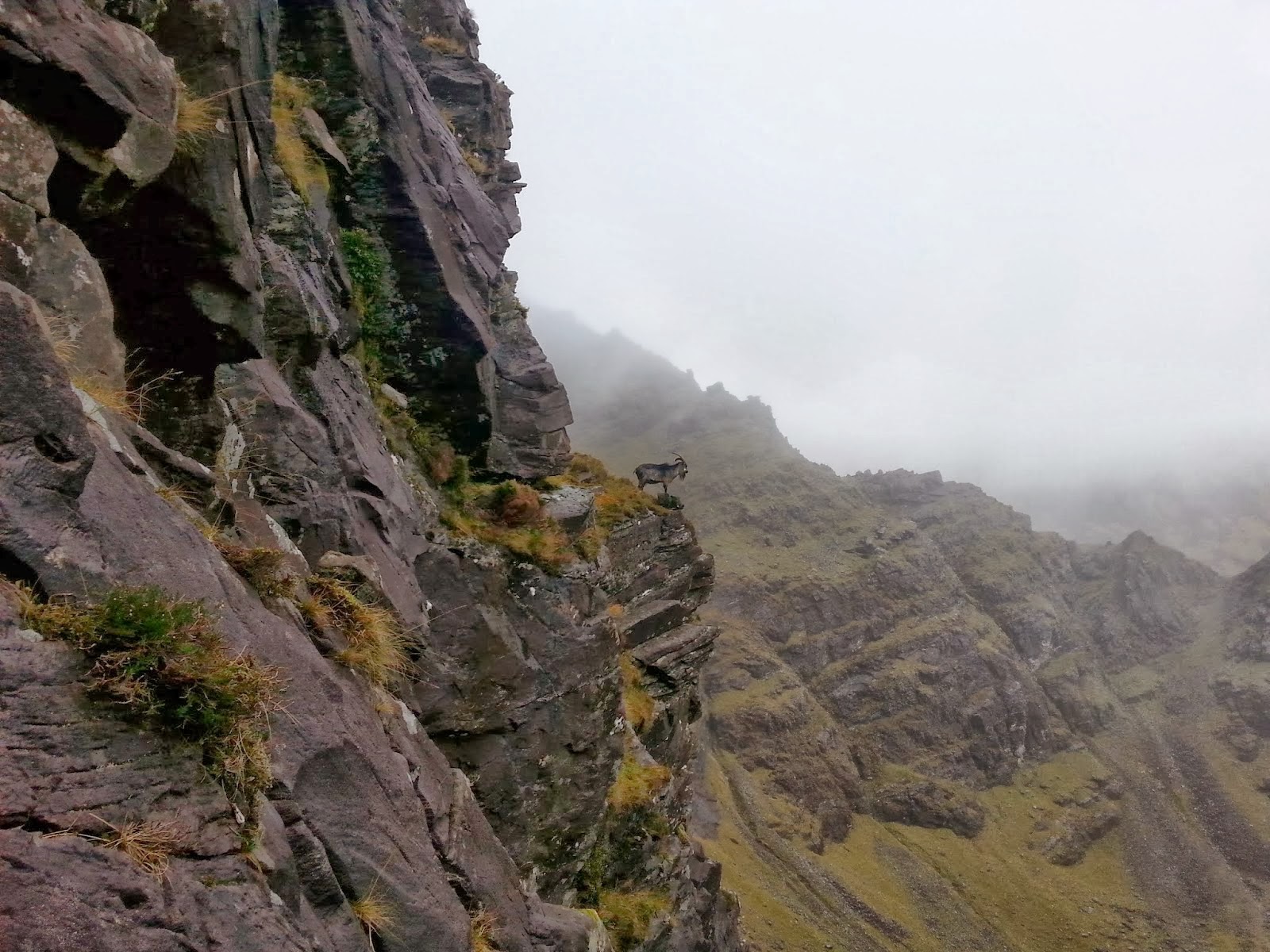 Hardy boyo! From the Discover Kerry website comes this photo of a goat on Carrantuathail.
<<<<<<
A few more nice ones from the switching on of the Christmas lights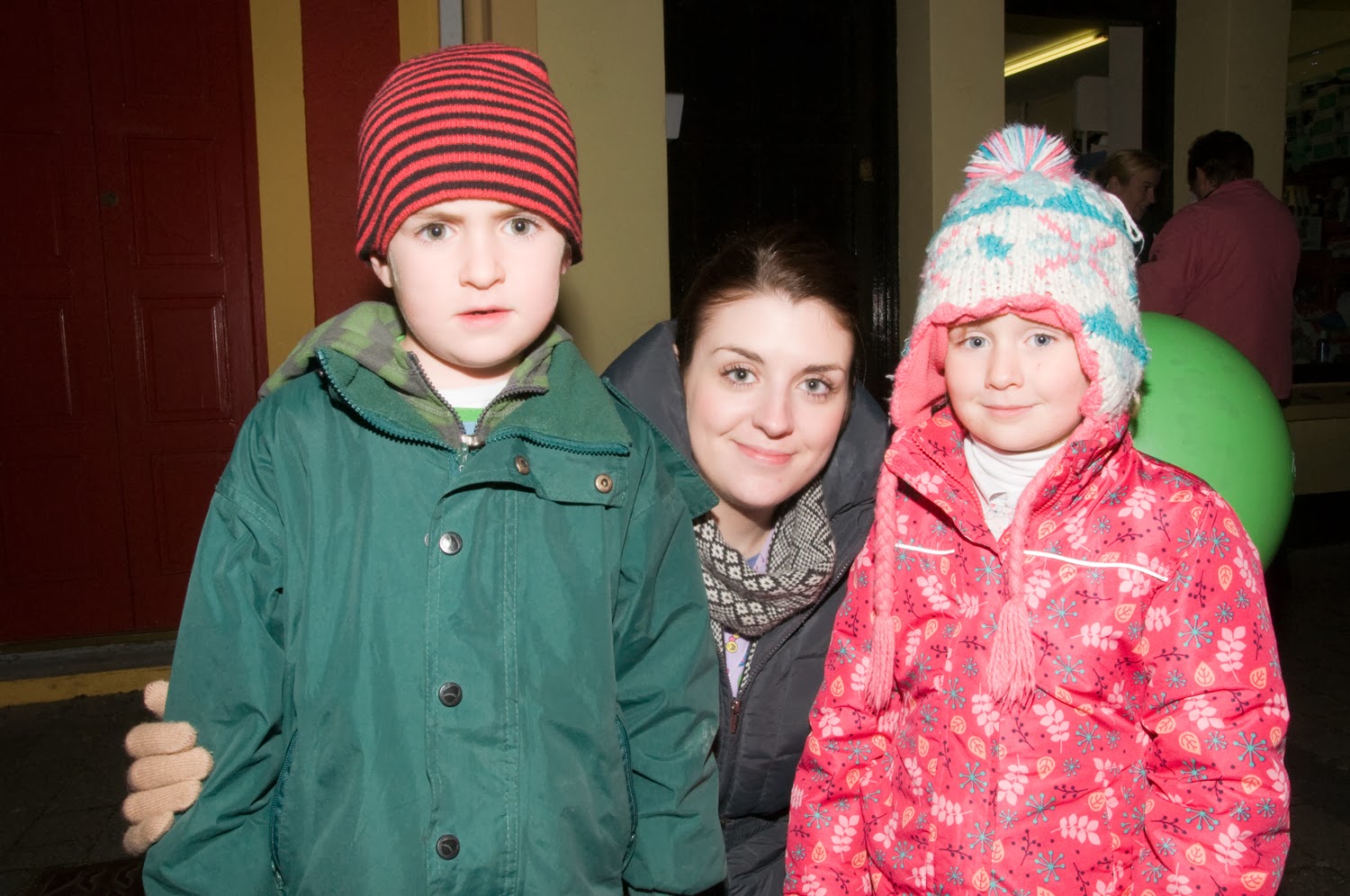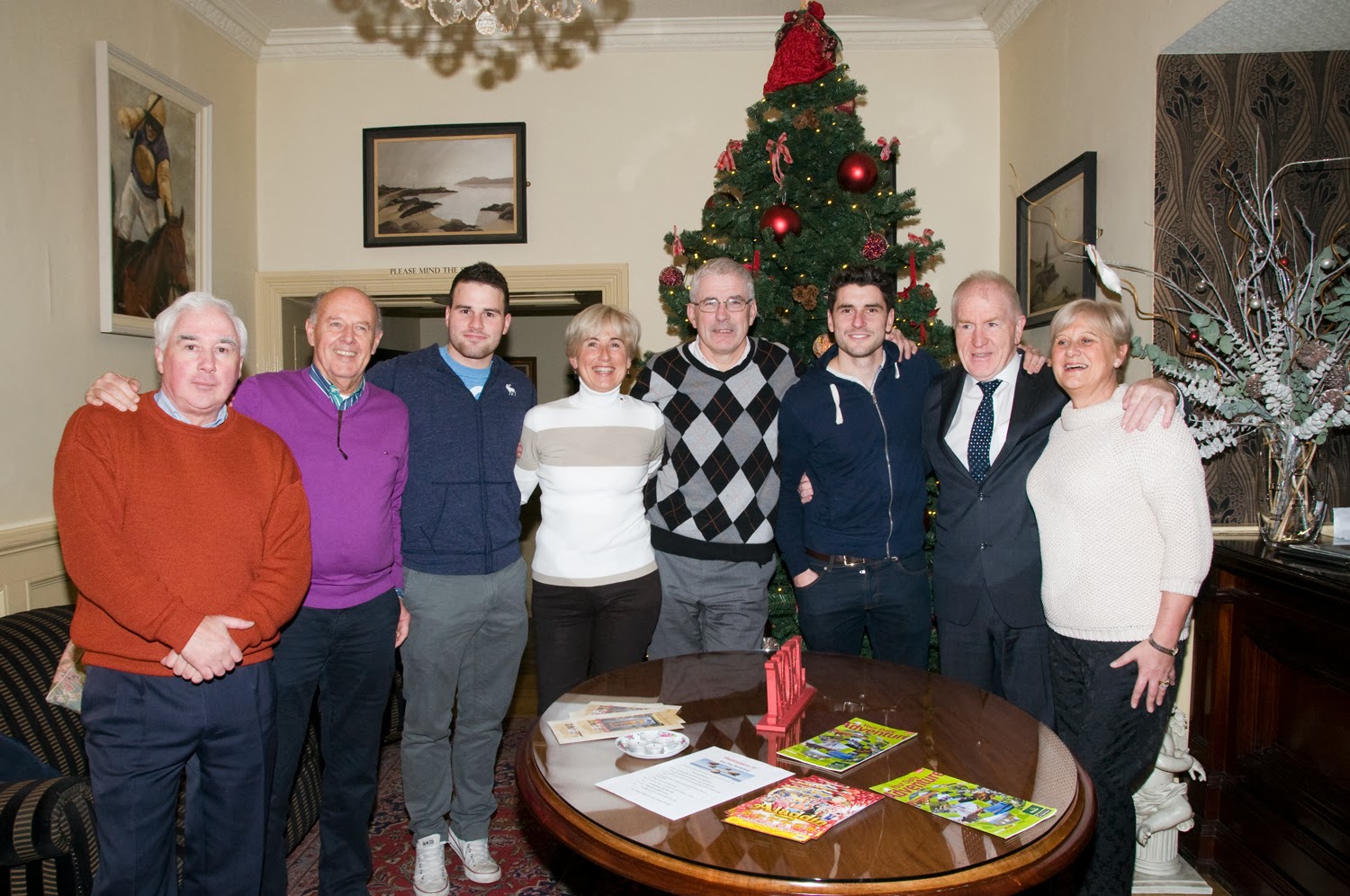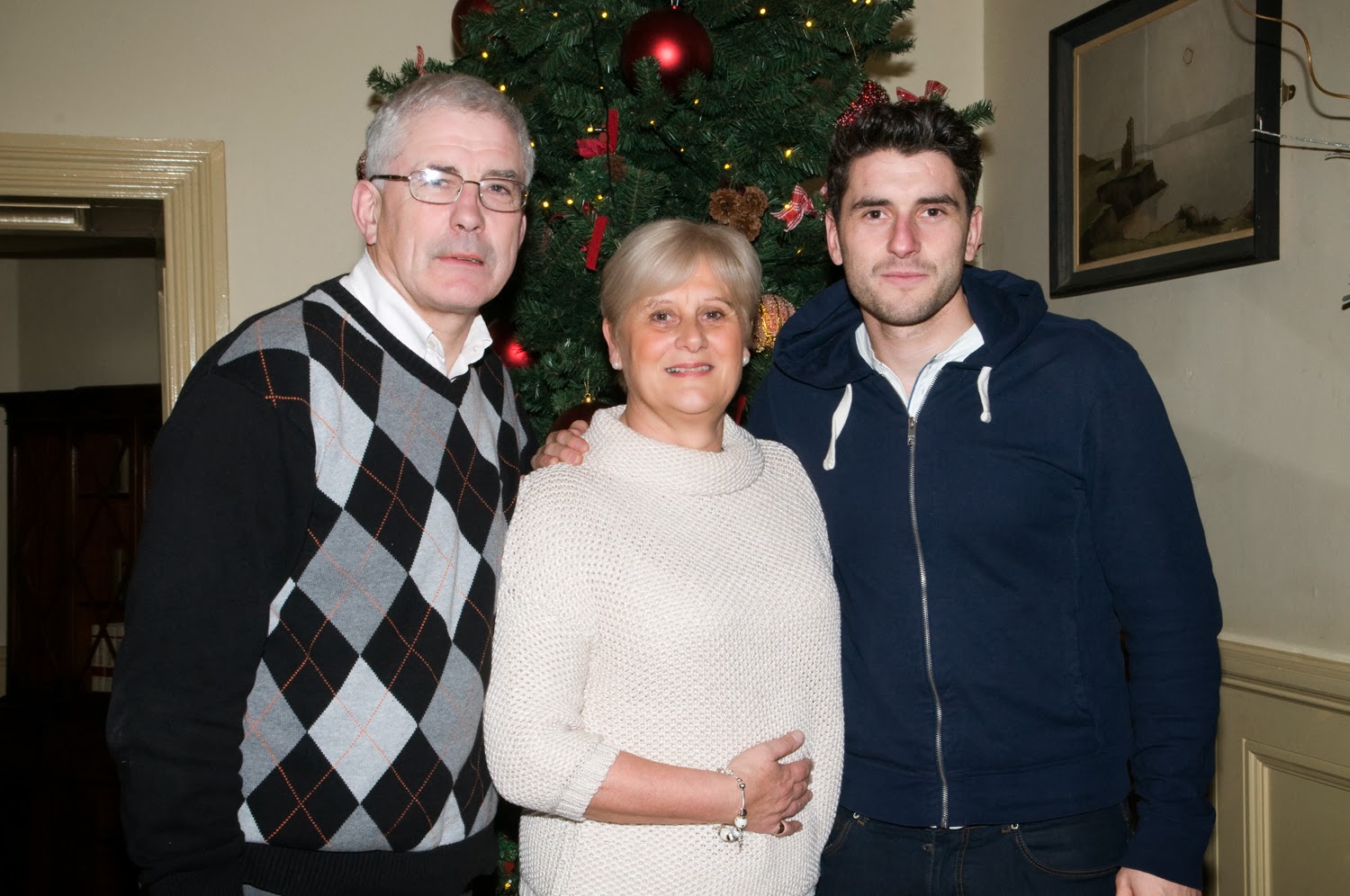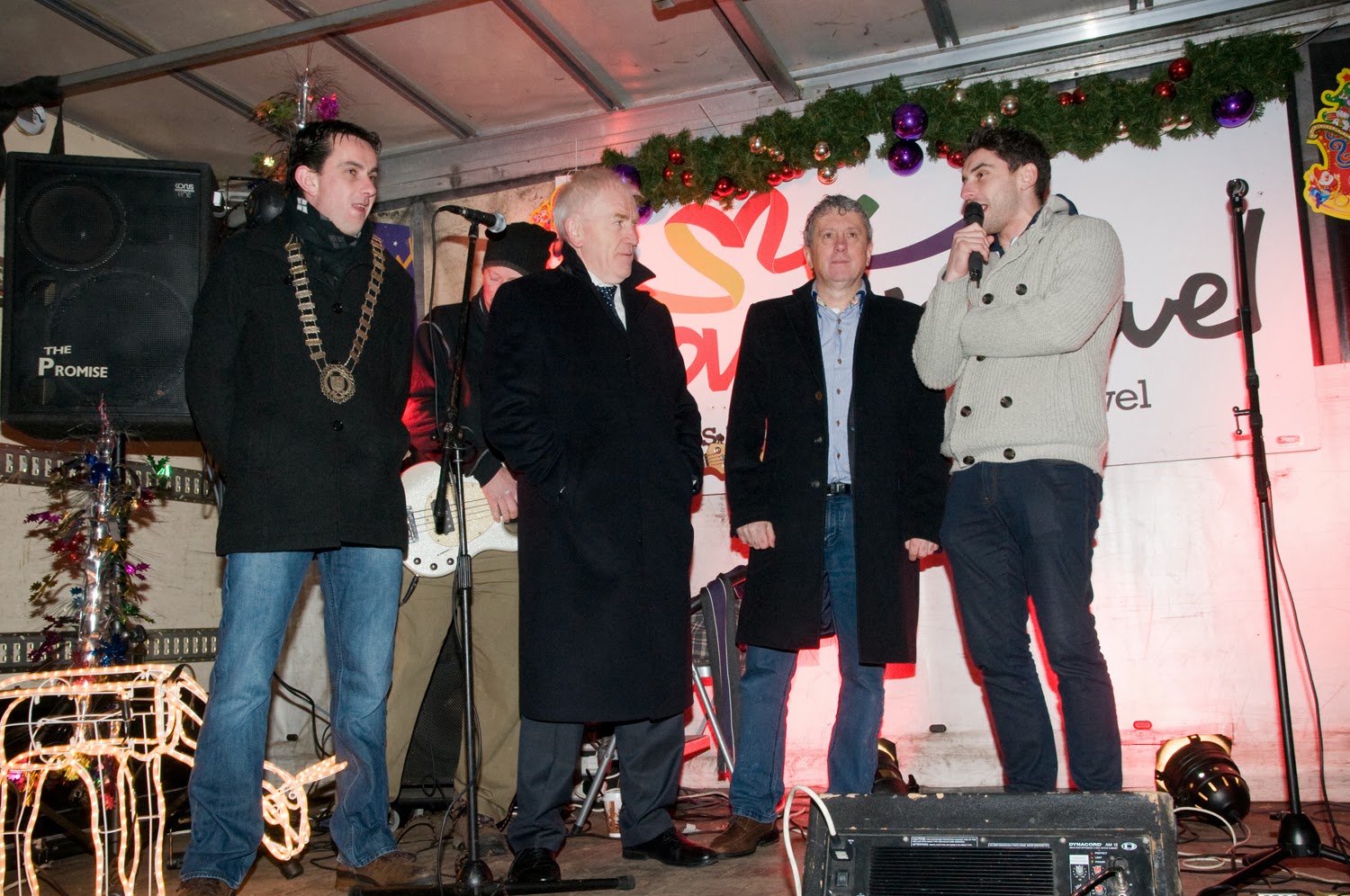 <<<<<<
Jean OReilly the familiar face of RTE News for the deaf for 21 years retired recently.
Irish dancing, Munster Championship 1953
<<<<<<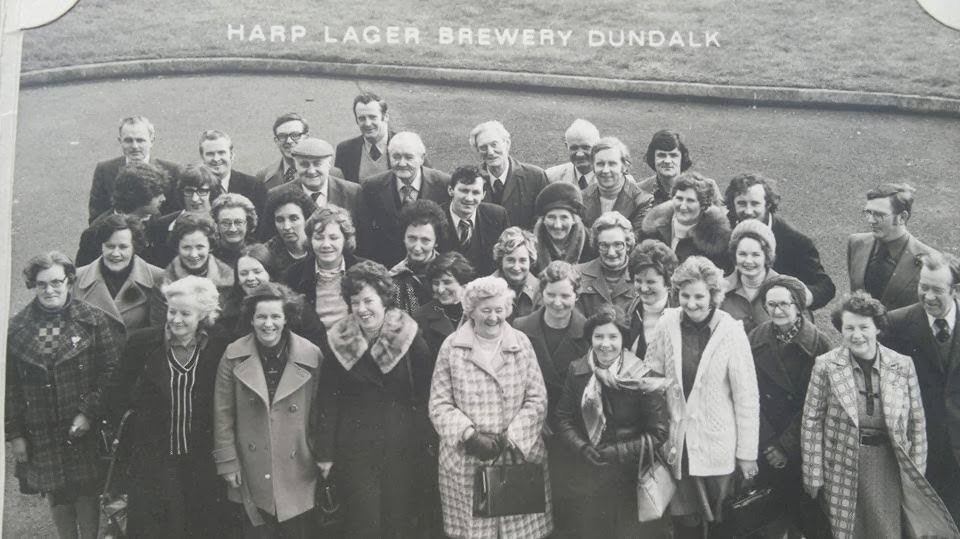 From Noreen Keane Brennan on Facebook comes this picture of Listowel publicans at Harp Brewery, Dundalk. No year yet but research is underway.
Some of the names from Brenda Daly on Facebook
Cis Browne(Eric's mother),R.I.P. beside her Bridie Carmody from Church Street, behind her Kats Walsh, The Square and beside her Olivia Murphy R.I.P. late of William St., then there's Jetta Barry, William St.,R.I.P. and in the front beside Mai Chute, there's Nora Daly, formerly of the Horseshoe Bar and Mary from Mary B's and a little behind her, is Peggy O' Carroll, wife of the late Jet and Mairead and Eamon's mother.