Thirteen years ago today's Garvey's SuperValu was Guerin's Londis. I took some photographs as the changes took place and here they are.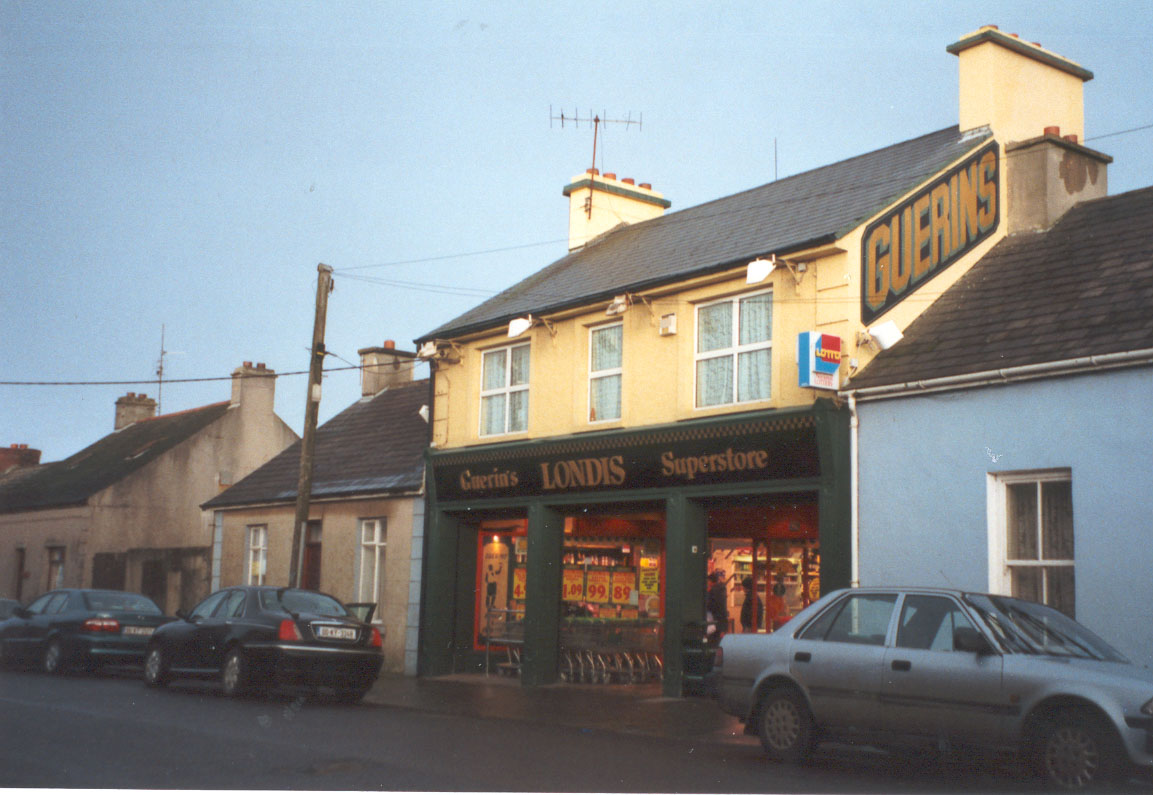 Guerins in 2000
The site is cleared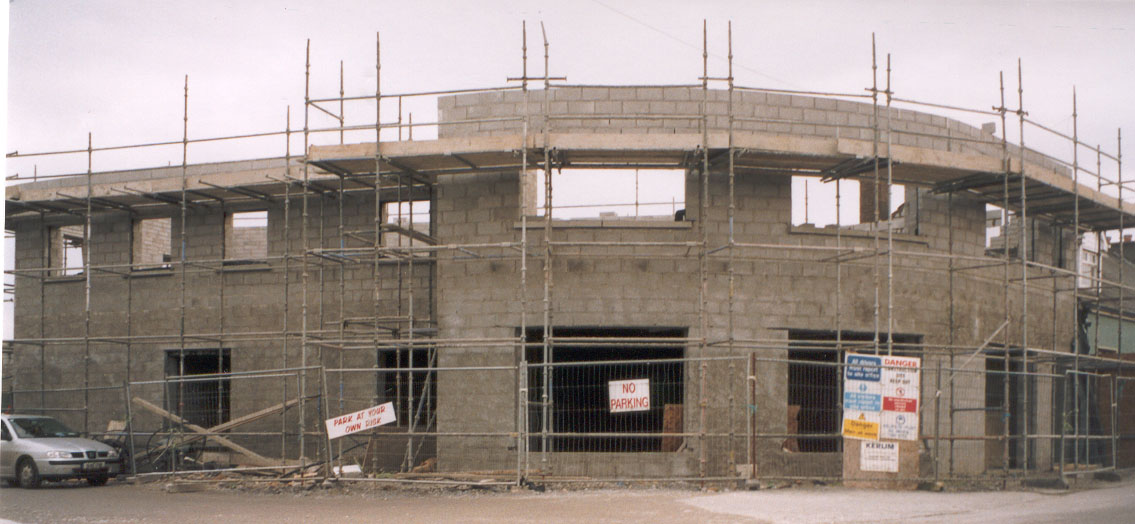 Construction underway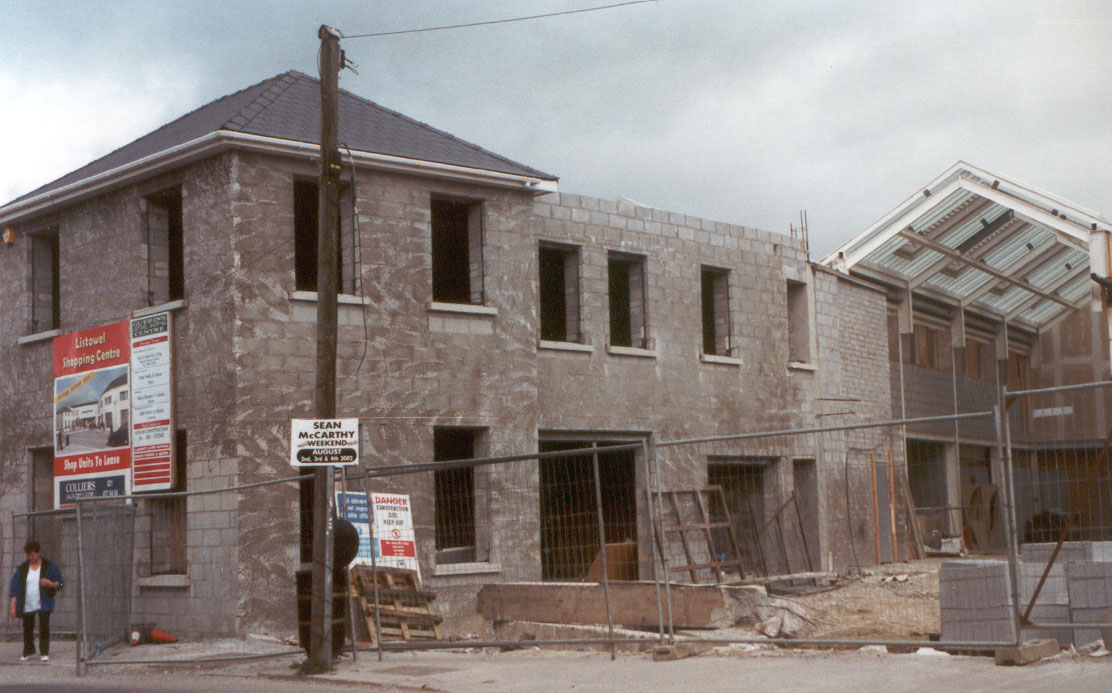 Taking shape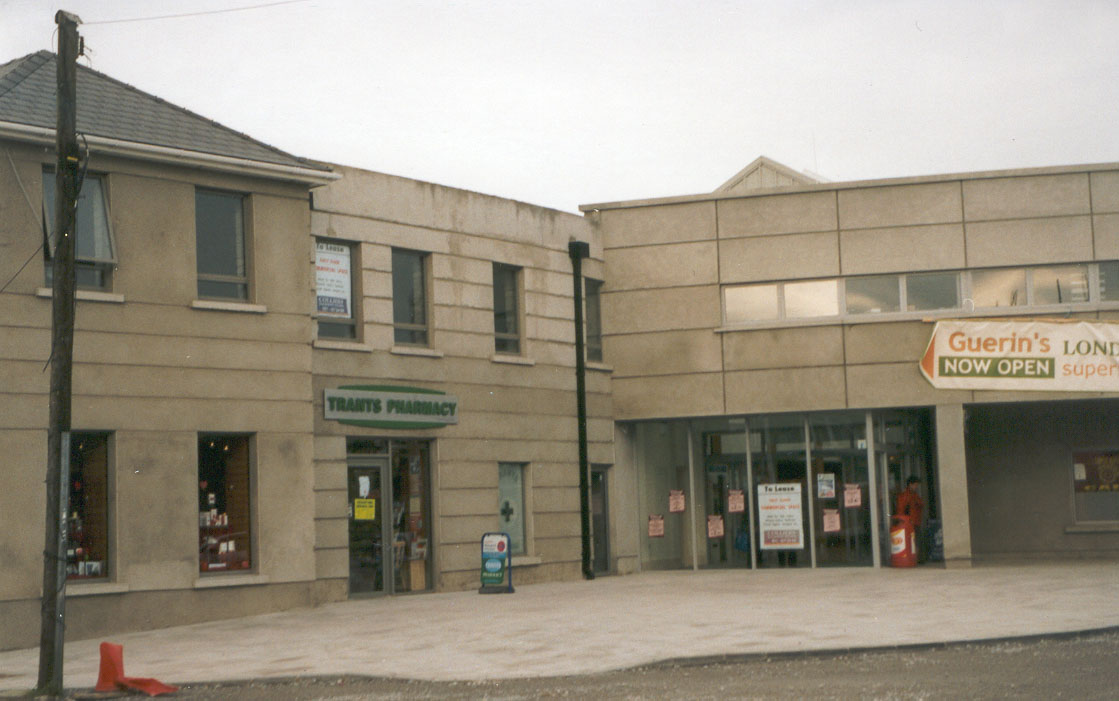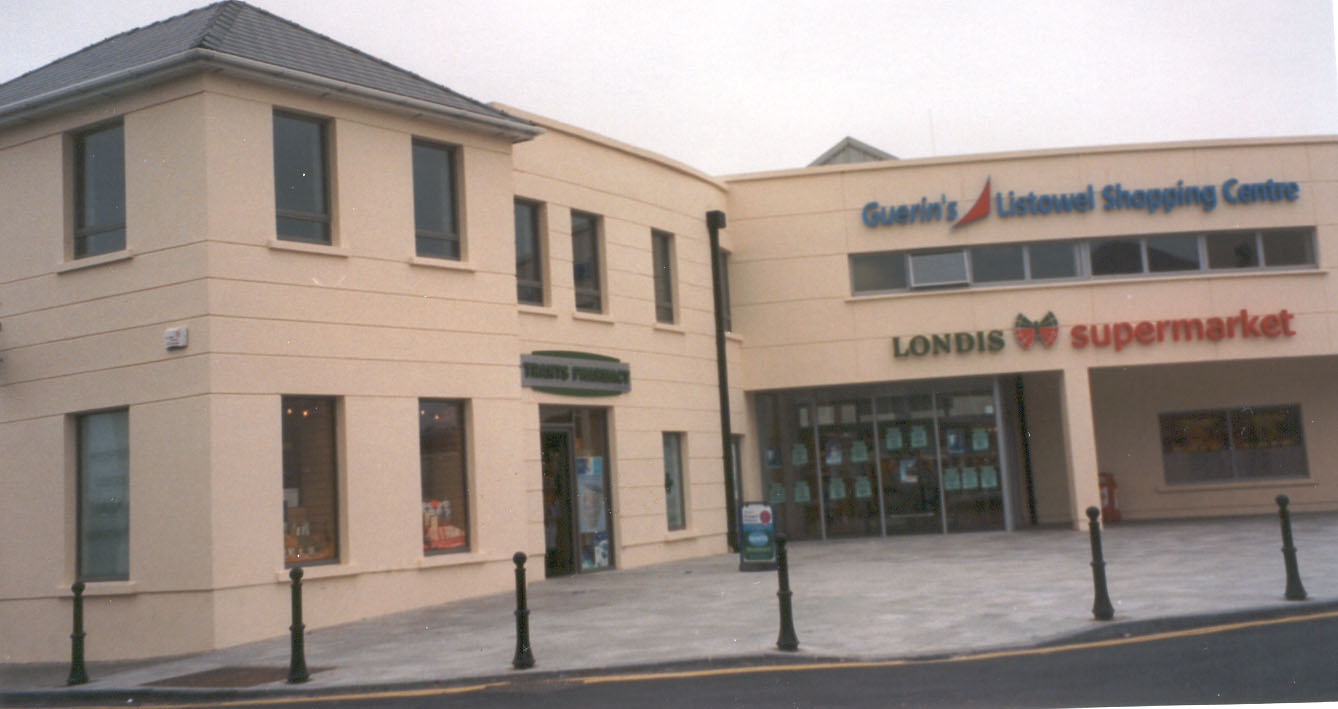 August 2003

<<<<<<<<<<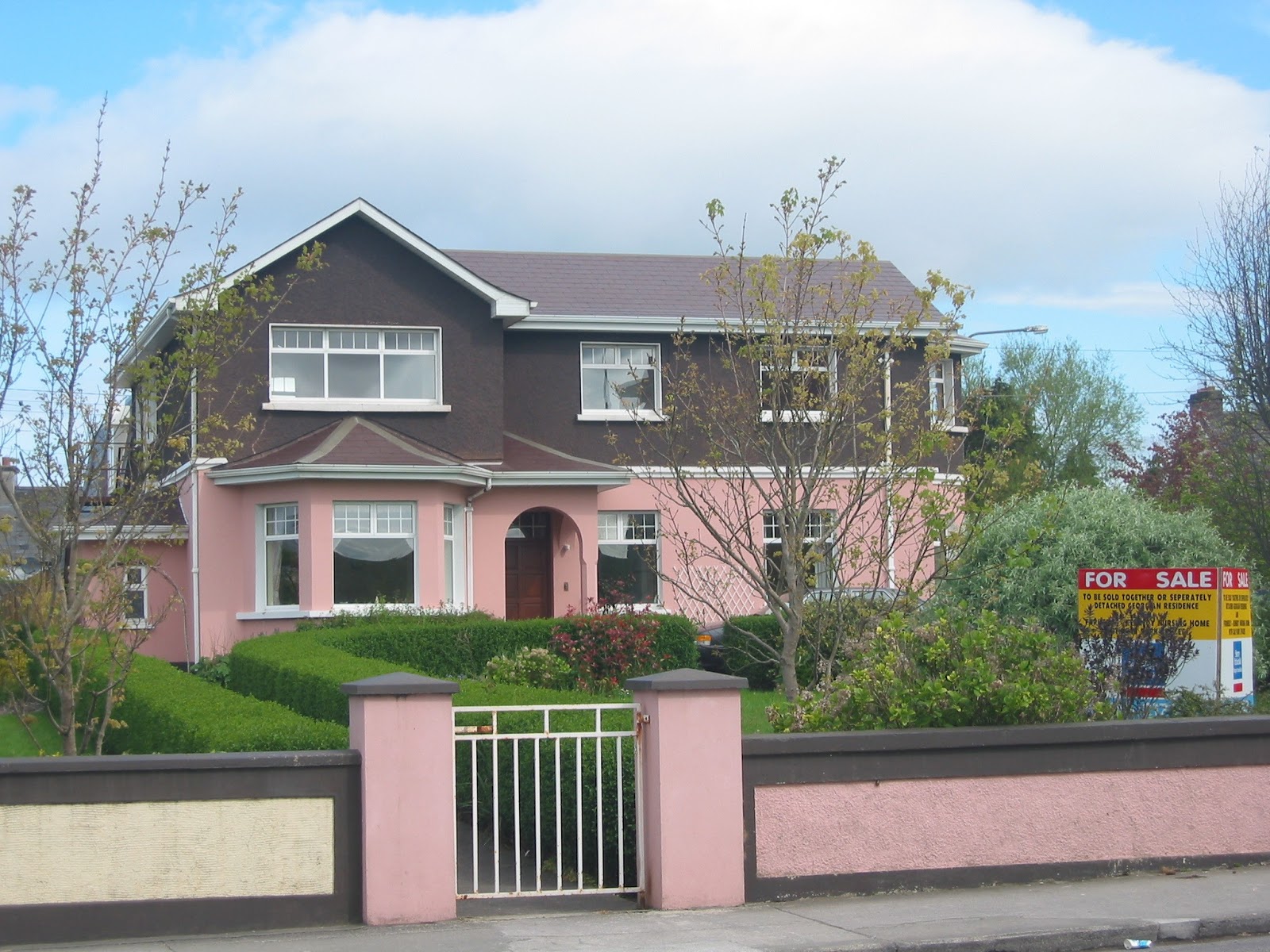 Greenlawn in 2000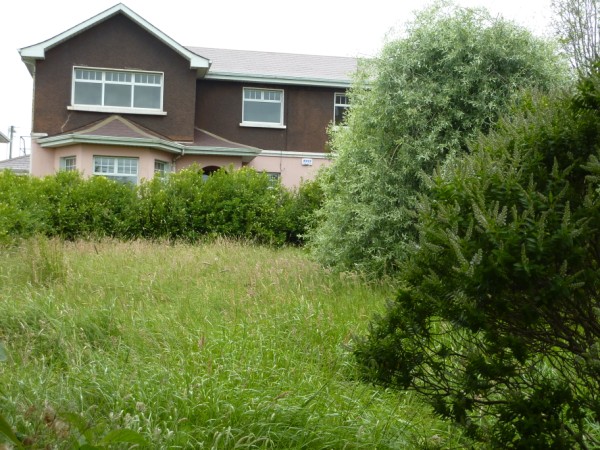 Greenlawn today

>>>>>>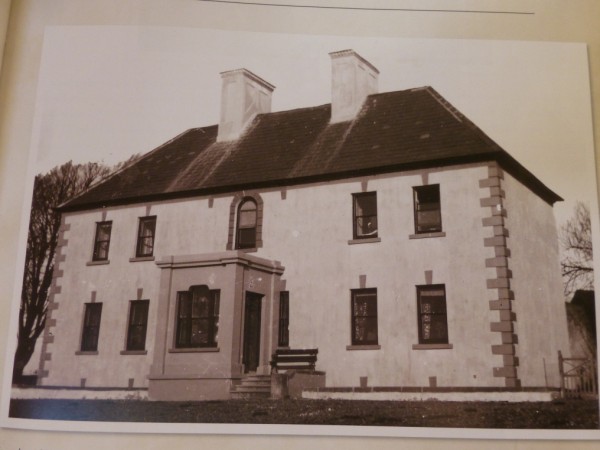 Today's big house is Dromin House. I took the information from Vincent Carmody's recent book
Dromin House
Dromin House was built for Lord William Fitzmaurice. The construction
replaced an earlier house. It was started in 1661 and completed in 1668.
Fitzmaurice, 20th Baron of Kerry (1633-1697) succeeded his father in
1660. The house was surrounded by gardens and orchards. The original walled in
orchard/ garden section now contain two bungalows built in the 1970s.
The Raymond family leased the
property at first from Dame Deborah
Fitzmaurice in 1690. They then bought it and remained in continuing ownership
through good times and bad until the death of the last of the direct male line,
James (Jim) Raymond in 1965. His wife Letitia Muriel (nee Smith) remained in
the house until her death in 1968 when it became the property of Mr. Donavan
Hadley.
Dromin house and the surrounding
19 acres was bought by Sean and Liz Ryan(nee Heaphy) in 1999. Over the
following 3 years they carried out extensive renovations and improvements.


<<<<<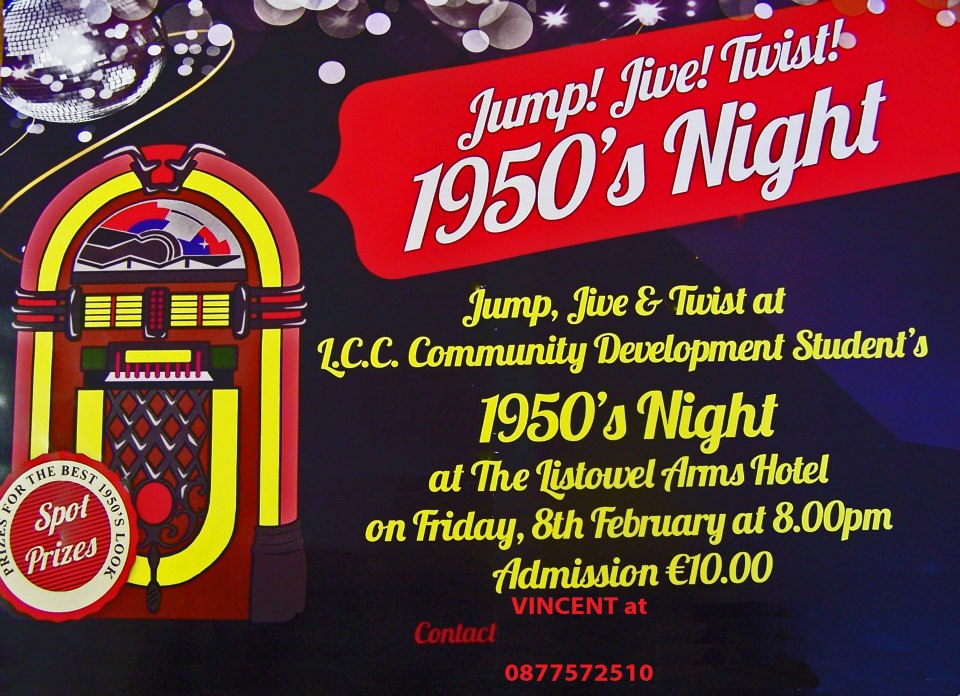 If you are looking for a great night out, Vincent and Jessica tell me that a swinging night is promised in The Listowel Arms on Friday night. I'm alerting you in plenty of time so that you get your outfit in order. Come as any of your favourite 50's icons.
<<<<
Jer sent me word of the passing of this multi- talented lady.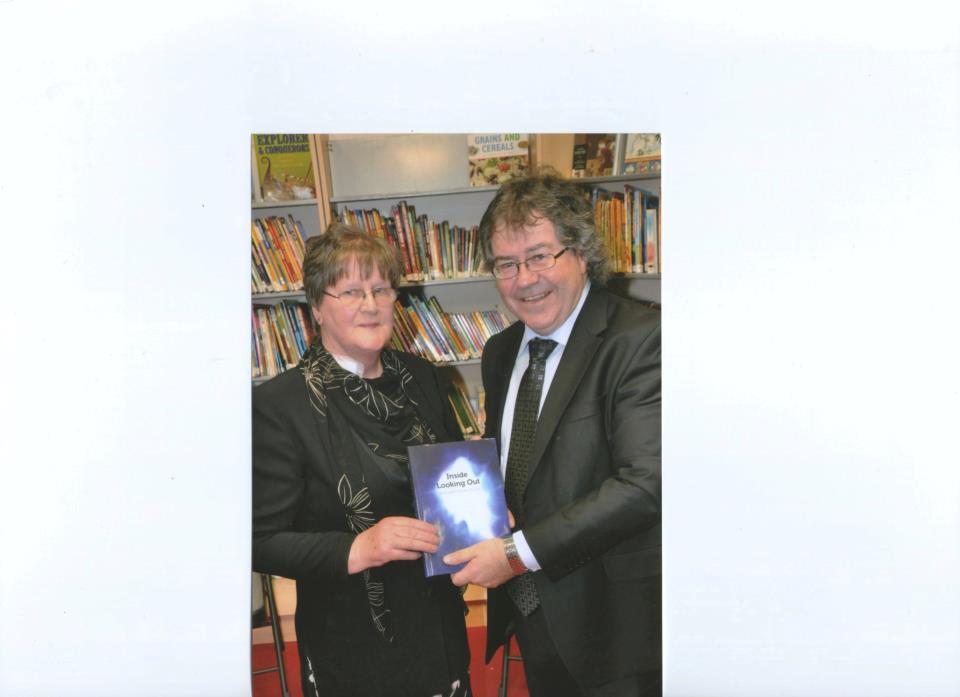 The late Margaret Doody Scully with Gabriel Fitzmaurice in October 2012
Margaret Doody-Scully, of Farrihy, Broadford, died 13th January 2013 at the Mid Western Regional Hospital. A native of Feohanagh and previously of Kilfinny, she was an active member of the Castlemahon History Society. In October 2012 Margaret published her second book, Inside Looking Out, which was a collection of her poetry on the history, folklore and natural beauty of West Limerick. The 200-page book launched by Gabriel Fitzmaurice with 165 poems about Broadford, Dromcollogher, Feohanagh, Killeedy, Newcastle West and Knockfierna to name a few In 2005 she published her first book, a history of the church in Feohanagh-Castlemahon parish titled From the Bog to the Bishop. Margaret helped with material on Castlemahon parish for the Limerick Diocesan Heritage project. She was camogie player and long distance runner also, in the late 1960s she represented Ireland in senior ladies cross-country. Margaret Doody-Scully was a contributor to Limerick's Live95fm on farming matters and on 'In the County' with John Prendergast.
<<<<<<<
Chilling historical fact: During WW2, over 100,000 German prisoners were taken at Stalingrad. Only 5,000 would ever return home in 1955 after years of forced labour.
<<<<<<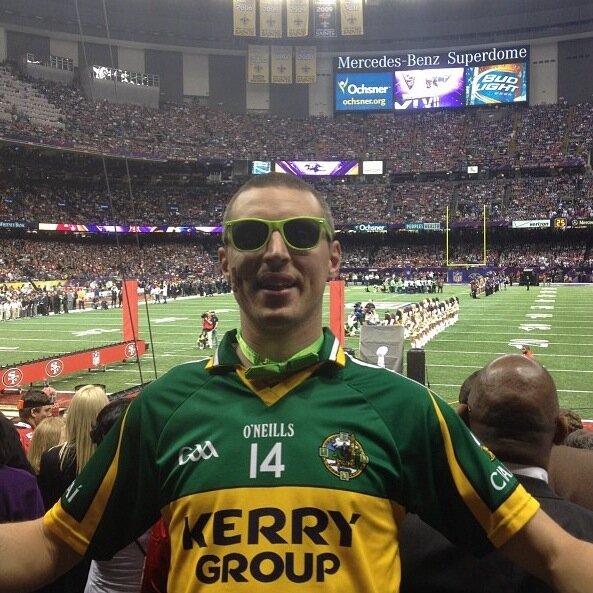 Kerryman at The Super Bowl