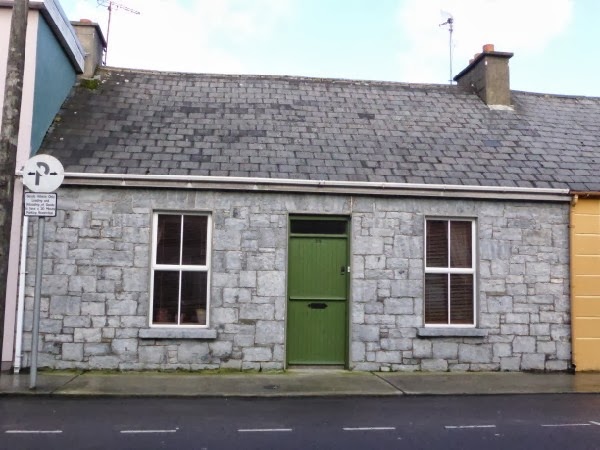 This is Martin Griffin's house at 14 Charles St.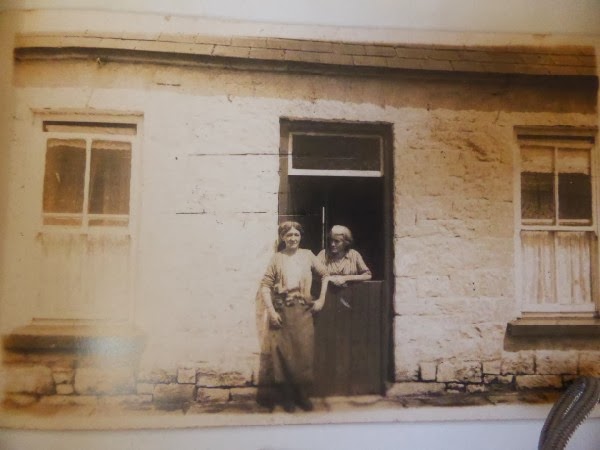 This is the same house in 1911 with Mary and Pauline Scanlon at the door. This photograph is one of the many beautiful old photos of the old stock of the town, collected over many years by Vincent Carmody and shared with us all in his beautiful book;
Listowel; Snapshots of a Market Town 1850 -1950
<<<<<<<<
Mary Broderick's fifth class in Presentation Primary School, 1986
<<<<<<
The Listowel branch off The Society of Saint Vincent de Paul do great work locally. Marie MacAulliffe gave an interview to The Kerrymen this week in which she said that the church gate collection at Christmas brought in €17,000. This, along with profits from Bingo and other fundraising ventures meant that the local branch had €57,000 to spend in local businesses.
The work of the branch in alleviating poverty and loneliness locally is immense. Listowel is a better place to live because of the work of this vital society.
Maybe the town council, before it disbands for ever would recognize these unsung heroes with a civic reception.
<<<<<<<<
This is the new commemorative coin in honor of Ireland's greatest tenor. It is available from The Central Bank.
<<<<<<<
Friends in low places… This is the picture displayed on the Twitter feed of Ticketmaster on Thursday as the tickets for Garth Brooks "were flying out the door"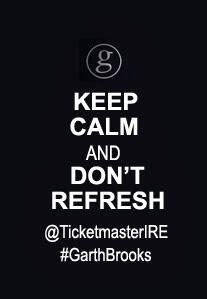 <<<<<
Dunbeg (photo by Kerry Archaeological and Historical Society)
One of the great losses due to the destruction wrought by the recent storms was Dunbeg Fort on the Dingle Peninsula. It was an ancient site of huge historical and geographical significance. Alas, part if it just fell into the sea in the past fortnight, a victim of years of sea erosions and the recent windy and stormy conditions.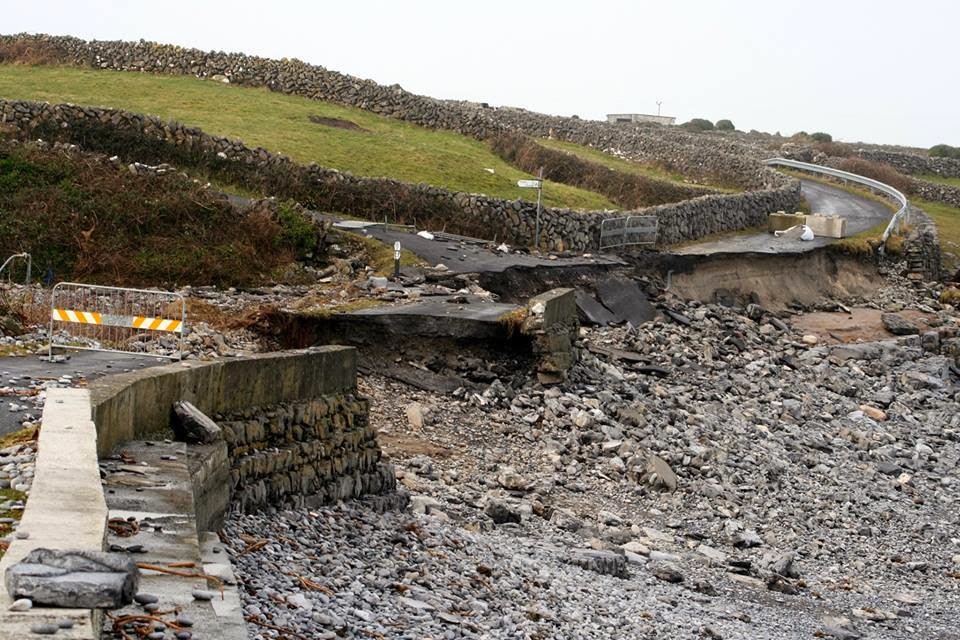 photo; Fionnuala Hernon, Bungabhla, Inis Mor
This photo appeared in The Cork Examiner…..Inis Mór after this weekend's storm.


<<<<<<<
This is a link to a great blog called The Irish in America:
The latest post is from Vincent Carmody remembering where he was when he heard of the JFK shooting.
<<<<<<<<<<
P.S. Old school rolls from Tullamore National School have been located.