Kerry Fuscia in bloom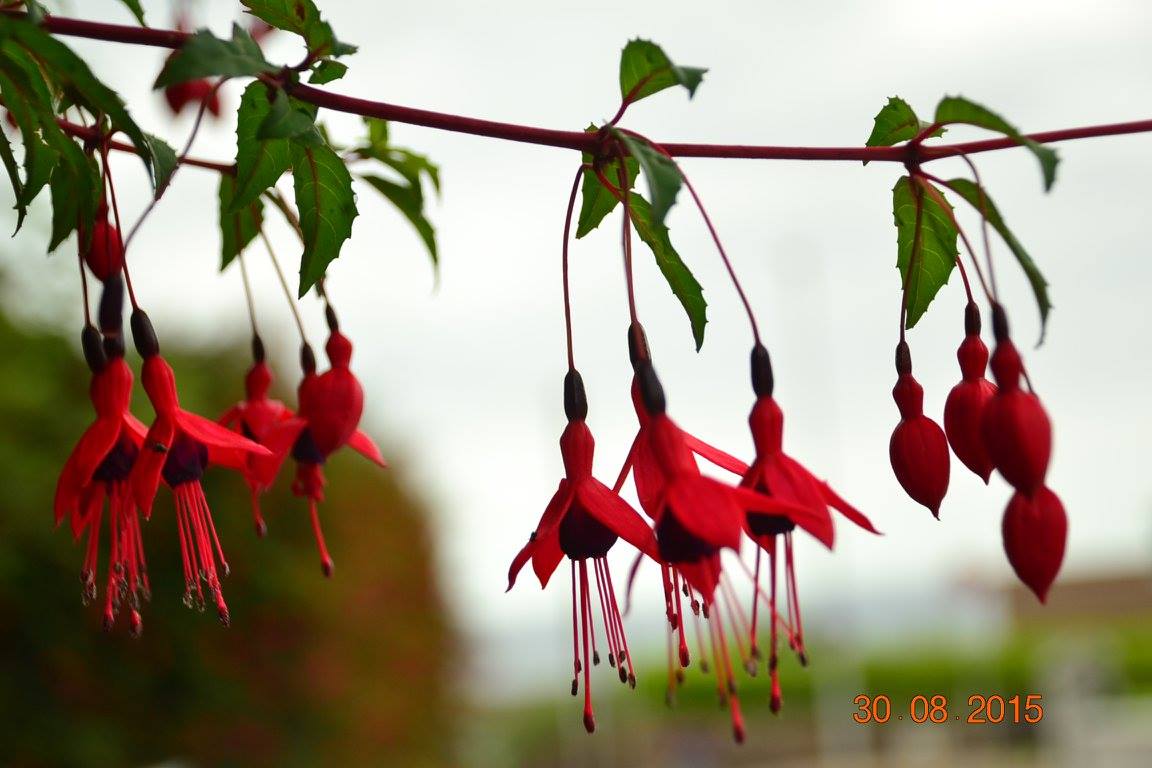 (photo: Elizabeth Brosnan)
<<<<<<<<
Listowel Marching Band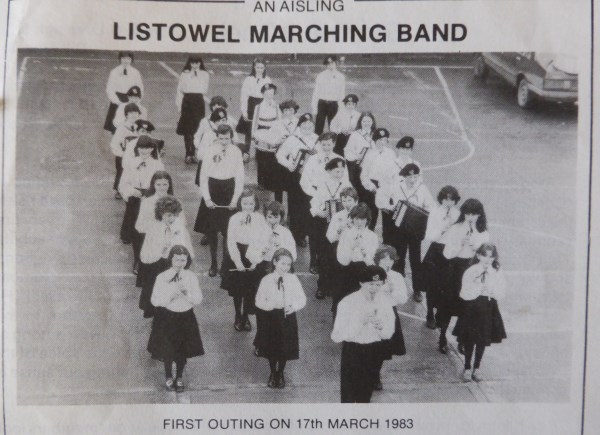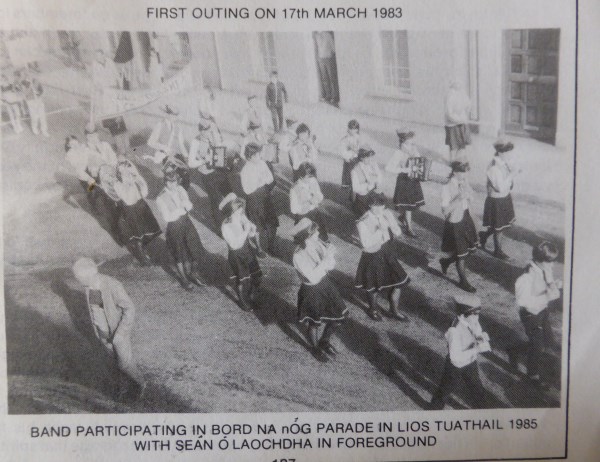 These photos were supplied to me by Betty Stack. They are from a Ballyheigue magazine in the eighties.
<<<<<


Pride of Place 2015


Here are some of the people who were in The Lartigue Museum on Tuesday Sept 1 2015 for the Pride of Place judging.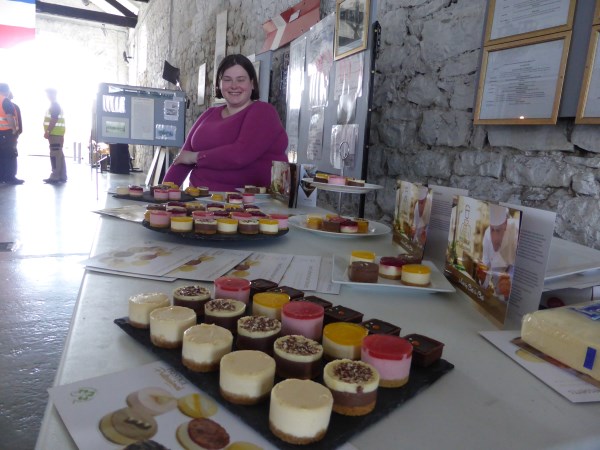 Prestige Foods supply hotels with these yummy desserts.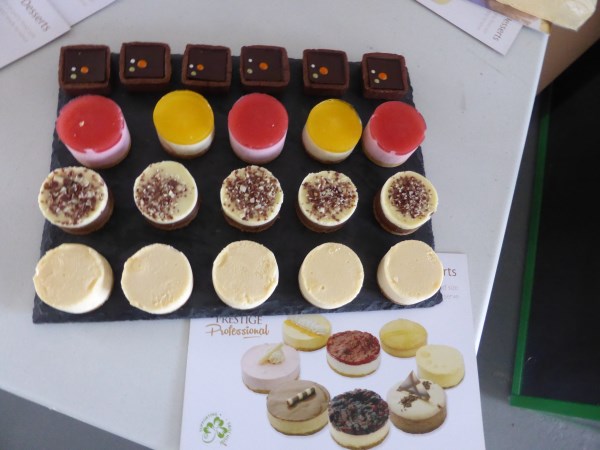 Prestige Foods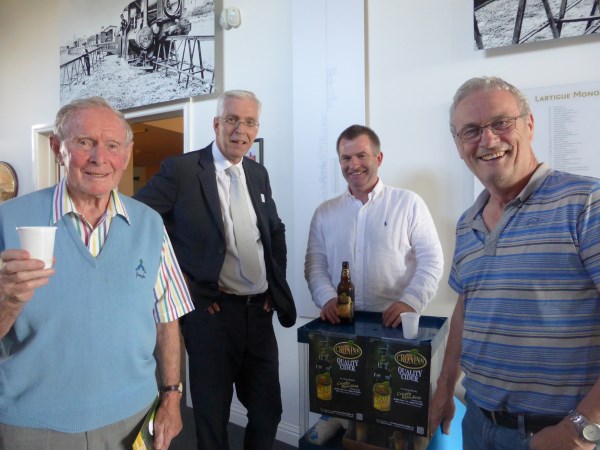 John Cronin of Cronin's Cider was giving out samples. It is delicious, fresh and refreshing. John promises that it will not give you a hangover as it is additive free. I'll certainly be buying it on the basis of my first sample.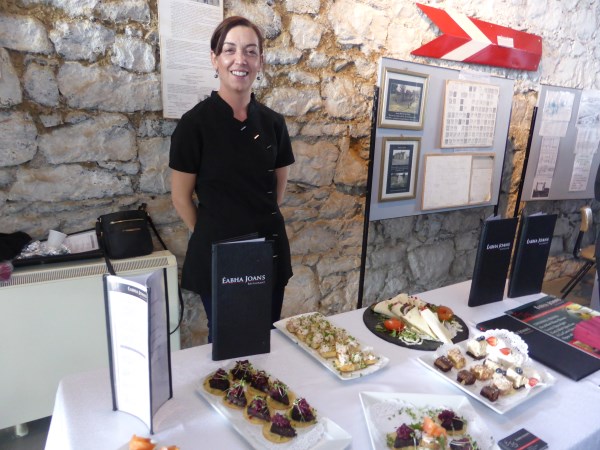 Eabha Jones with their goodies .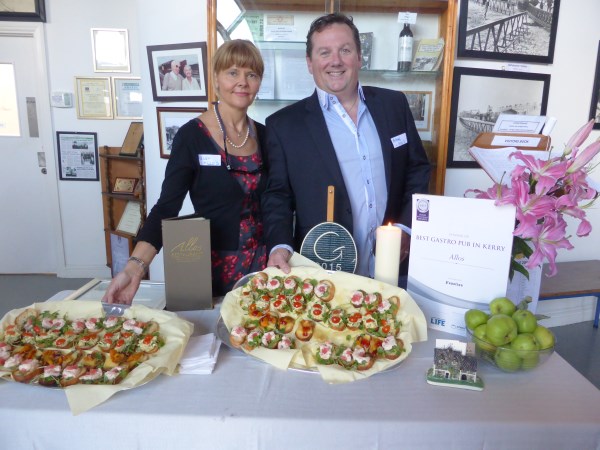 Helen and Armel of Allos had a very appetizing looking array of food on display on their beautifully styled table, a feast for the eye as well as the belly.
If, as folk wisdom says, the way to a man's heart is through his stomach. I'd say Listowel certainly won the heart of the judges on Tuesday.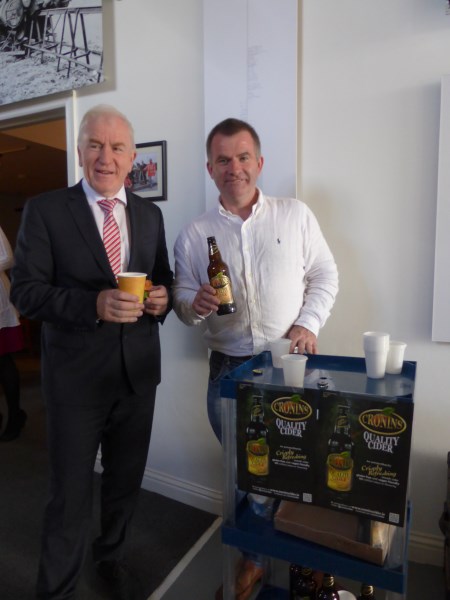 The minister was working so he declined to sample the cider. He stuck to tea.
<<<<<<
Scully's Corner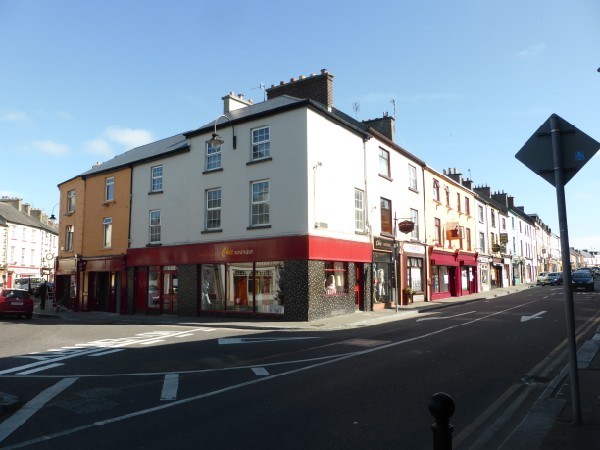 In the Town Park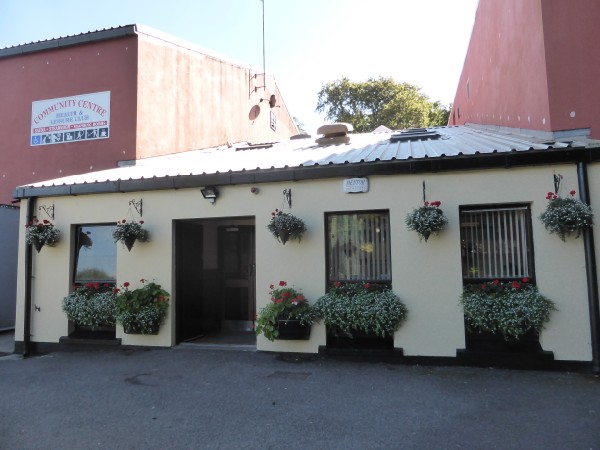 Listowel Community Centre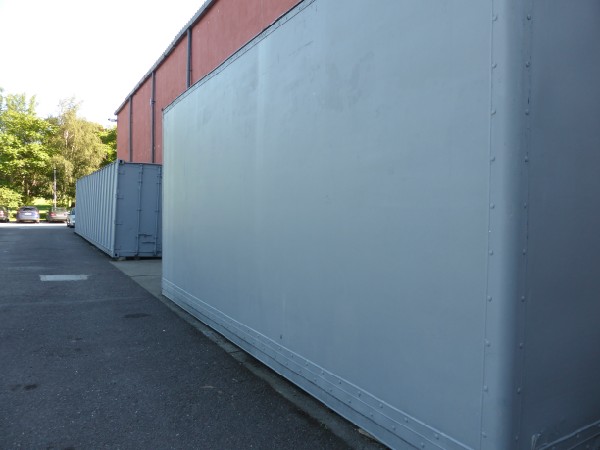 These containers were covered in artistic graffiti. Maybe they will be again.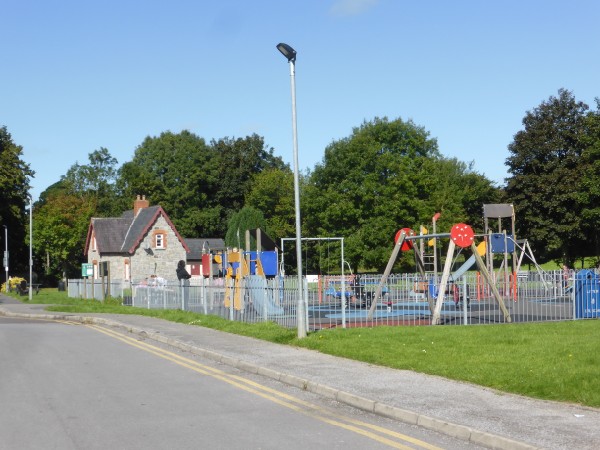 The playground and the Dandy Lodge in the background
<<<<<<


In the Small Square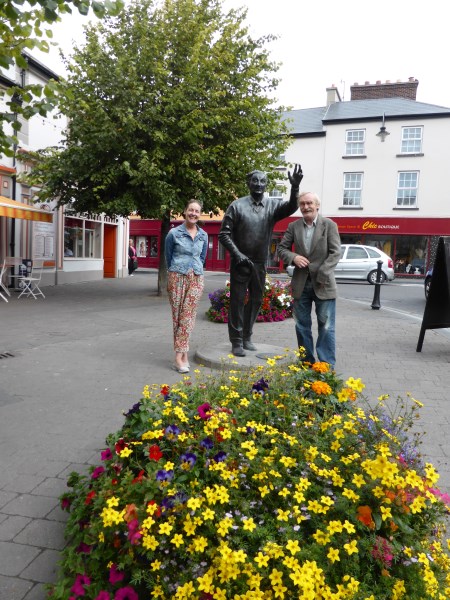 In town last week I ran into my friend, Cathy Healy and I persuaded her to pose for a photo with Eamonn Sullivan.
<<<<


Mystery Solved….nearly


Eileen O'Sullivan remembers them all for it was her class. The photo which was given to me by Anne Dillon brought back happy memories to Eileen.
Here are the names as Eileen remembers them:
Carmel Moloney, Marie Greaney, Christina O Driscoll, Majella Maher, Mary O Donnell, Maureen Aherne, Eileen Lane, Breda O Connor, Marie Buckley, June O Connor,
Mary Moran, Carmel Hennessey, Teresa Lyons, Muireann Moloney,
Marian O Rourke Rip. Geraldine Buckley
Liz Chute and Breda Ferris got some, but not all of these;
Back: McCarthy sisters, Mary Lyons, Bernie MacAulliffe, Marie Daly, Veronica Lawlor R.I.P.
Middle; Carmel Guiney?
Front: Geraldine Dowling, Anne O'Donnell, Anne O'Connor and Catherine O'Keeffe
<<<<<<<


Pattern Day in Ballyheigue 2015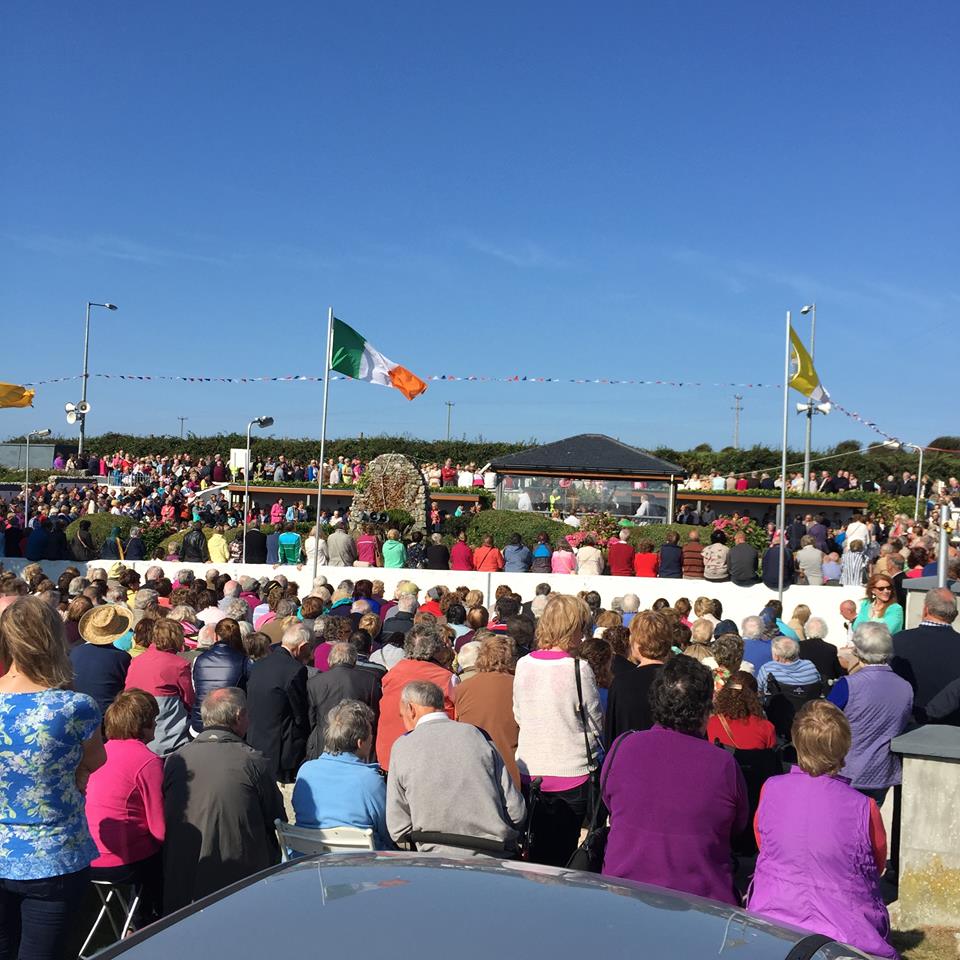 Photo: Tadhg Horan