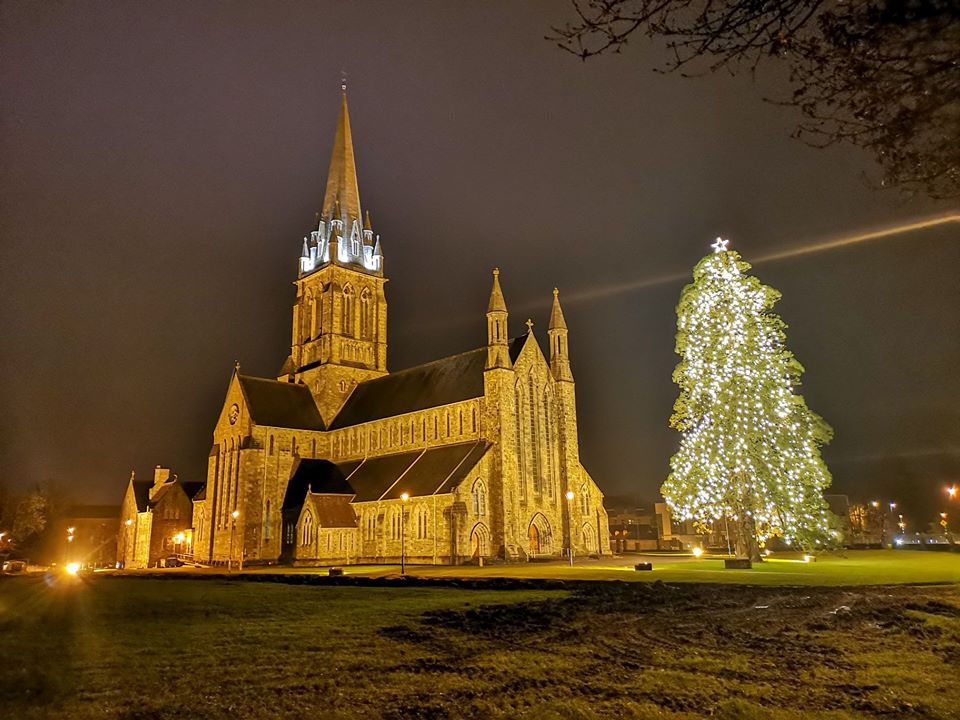 Ciaran Foley posted this smashing photograph of Killarney Cathedral to This is Kerry
<<<<<<<<<<
A Writers' Week Memory
This is Barney O'Reilly in his role as Con, The Shaughraun in Dion Boucicault's play of the same name. The play was staged during Listowel Writers' Week on June 3 1976.
I recently ran into Barney while shopping in Tralee and he has happy memories of his days with Writers' Week in the 1970s.
Barney was in at the start of the amateur drama section of the festival. In the 1970s amateur drama was flourishing in Ireland with many very talented local groups performing throughout the winter and spring. There were also some excellent playwrights writing for these groups. Barney told me that he and Garry Hynes would travel around the country seeing these plays and they would select the best for the playwriting competition at Writers' Week.
The very first recipient of the prize for a new play was the father of the now renowned playwright, Marina Carr.
If you have any memories of early Writers' Weeks I'd love to hear from you.
<<<<<<<<<
Christmas 1911
This comes from a publication called Lady of the House. This is from the 1911 Christmas edition.
<<<<<<<<
Strange Tales from the Schools' Folklore Collection
Bird-Lore
There was once a middle aged man who had little or no money. Then it was coming near Christmas his shoes became worn and he began to collect all his money a few days before Christmas she found he had twelve shillings so he went along the road to the nearest town to buy a pair of shoes. When he had gone little way he heard a black bird on a bush saying "Spend and God will send". He went on and he heard a thrush saying "Be merry today to-morrow you die." He went on to town and spent the twelve shillings on drink and as he was coming home he heard a wren saying. "Have it yourself or be without it."
Some people go torching. They light a candle and having the bottom of a bottle knocked out, they put the candle into it. The lighting side of the candle should be stuck up the jowl of the bottle. You must follow the wind always. When you see a bird you must strike him on the head with a piece of stick and kill him. A stormy night is the best sort of night to go torchhing. The How pigeons build their nests. The hen goes into and box and the cock lungs straw in and the hen fixes it and after about two says the nest is made and in about a day or two the hen lays an egg and the next day she lays another egg. Then the cock hatches in the day and the hen hatches at night and about three weeks the young ones come out. Then you should get crushed corn and give it to the pair. Then the pigeons fill their craws and throw it up into the young pigeons mouths and in about three week they come out of the nest and in about five days they can fly.
Collector Pat Mc Elligott, Address- Bedford, Co. Kerry
Informant Tom Halpin- Age 27 Address, Bedford, Co. Kerry.
<<<<<<<<<<<
Progress Report on Mike the Pies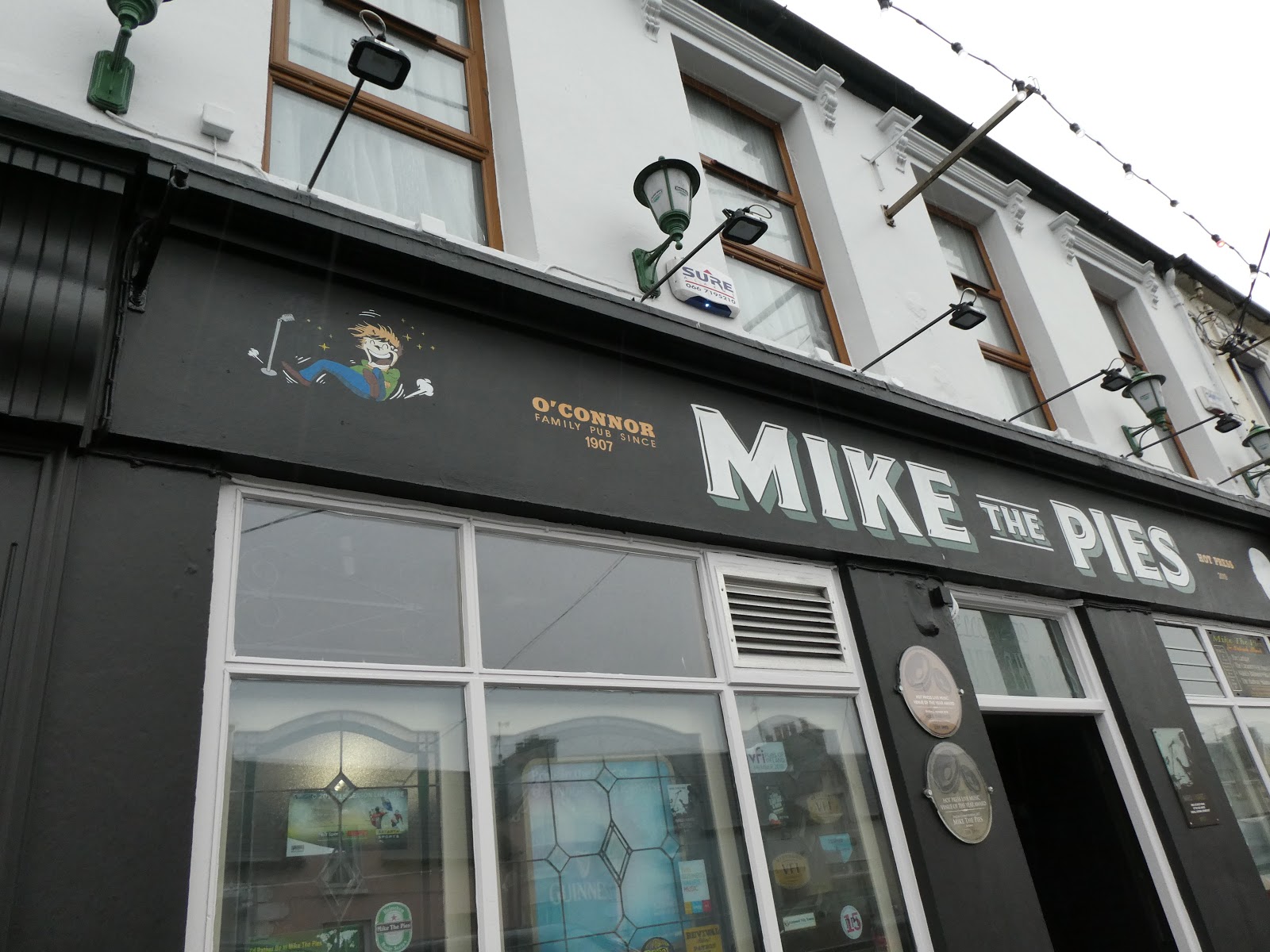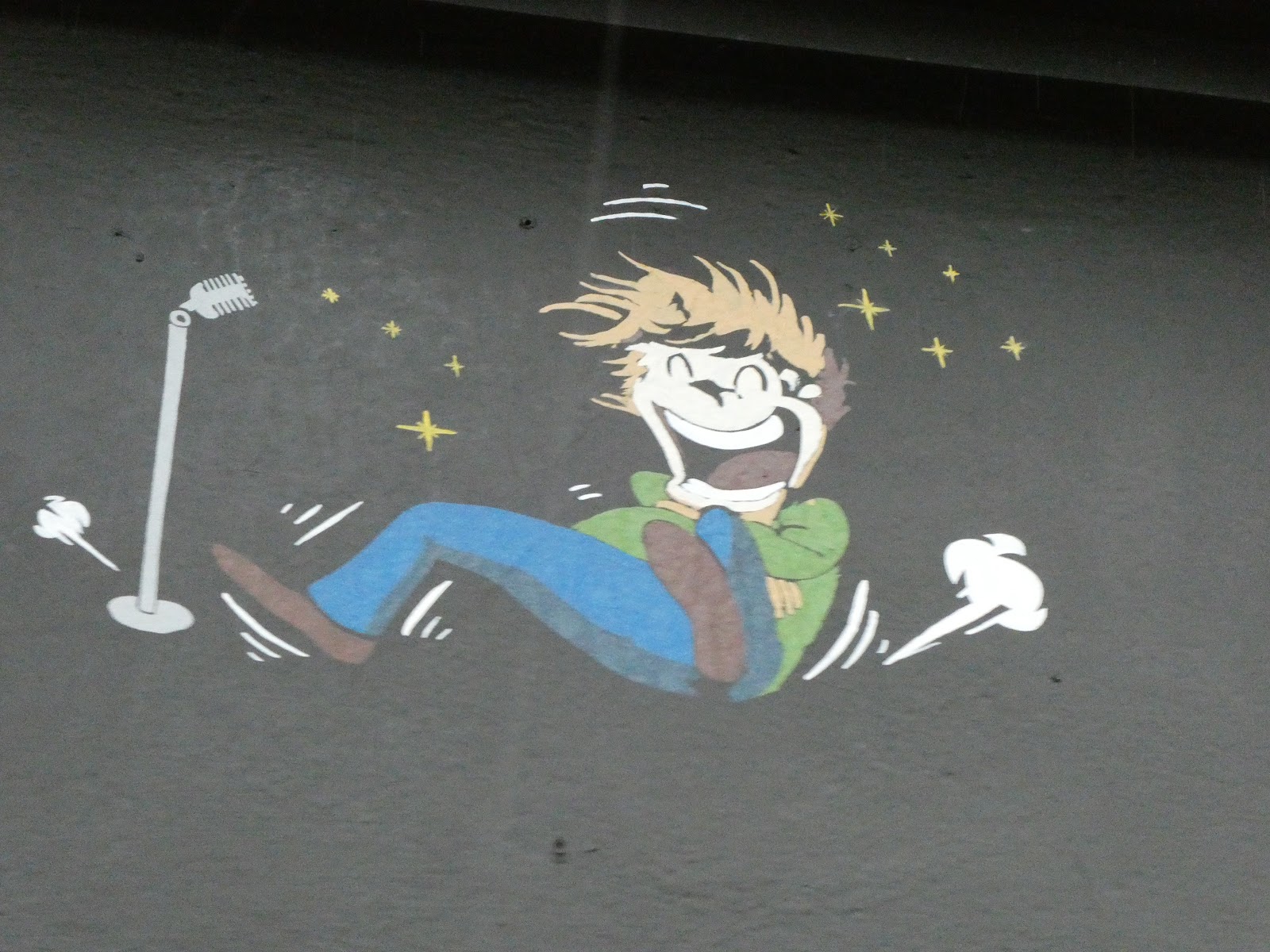 <<<<<<<
Caring Hands
This poem comes from someone who is going through cancer treatment. I think many people who have their lives in the hands of others will appreciate it.
Fiona with a Fieldmouse
by Alasdair MacLean
Alerted in the hayfield by a shout
I catch the small grey thing
the scuttles from my scythe and me
and yield it to the keeping of Fiona
who is three.
You could blow it out this thing,
it is so small and weak;
it is a tail dependent on a squeak,
a palpitation trimmed with fur.
Fiona has no words for it, no thought even,
she has narrowed down in being
to a pair of childish hands
and yet the weakness she is learning now
will stay with her
through all her lives and all her lands
until its turn comes round again.
Unrecognised, perhaps unwanted then,
the meaning of this day
will flood out over husband, lover, child, whoever
has the good luck to have chanced upon her
and to be standing in her way.
Alasdair MacLean was a staunch atheist but I think this poem is profoundly Christian.
<<<<<<<<<


Mother and Daughter at Halo Health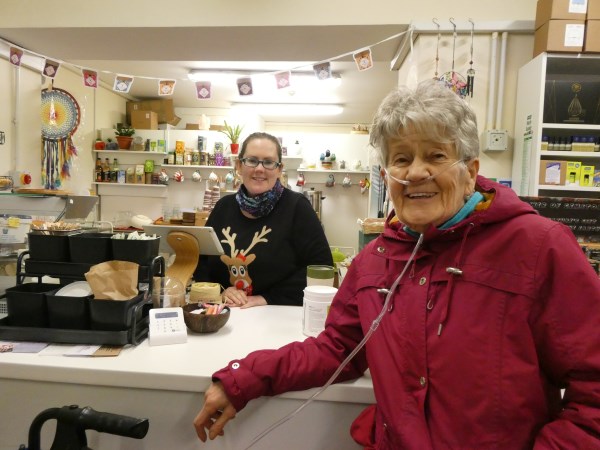 It's always lovely to chat with these two. I met Eileen and Elaine on Saturday, December 14 2019. The bond between mother and daughter is heartwarming.
I have to admire Eileen's courage. It was a skinning cold day and there she was, out and about and always smiling.
<<<<<<<<<


Now some Sport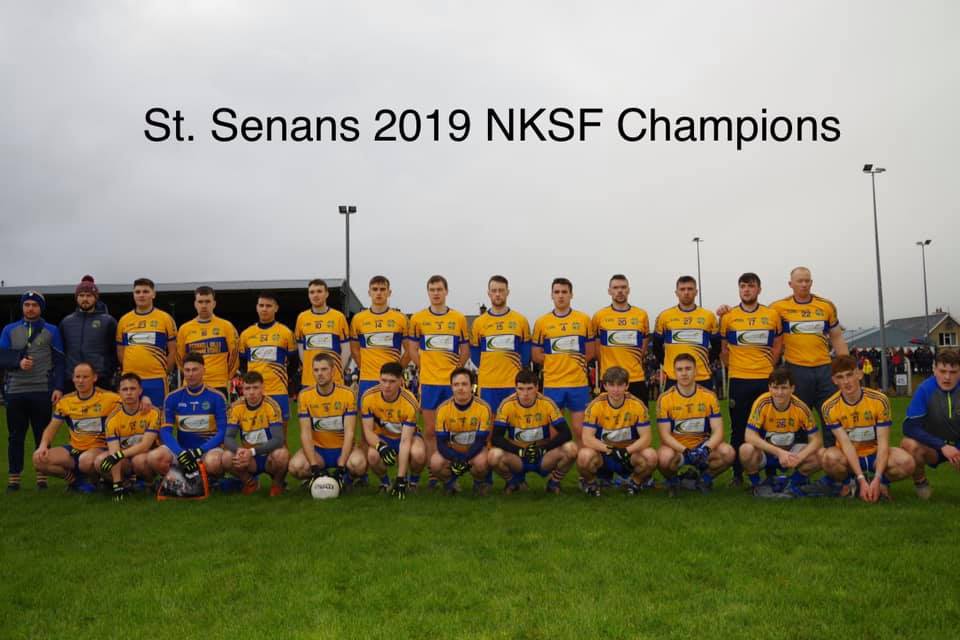 Photo from St. Senan's GAA on Facebook.


What a tumble! What a photograph!


Photo and caption from Healyracing on Facebook
Jockey Paul Bannon and "Likethislikethat" parting company at Necarne PTP last May. What's going through poor Paul's head as he is about to hit the ground ? And the way his left leg is shaped as he falls ! Thankfully he was ok afterwards. Great athletes, Great Sportspeople…