Jer Kennelly went to the Eucharistic Congress in Dublin.
Here he is with Dana.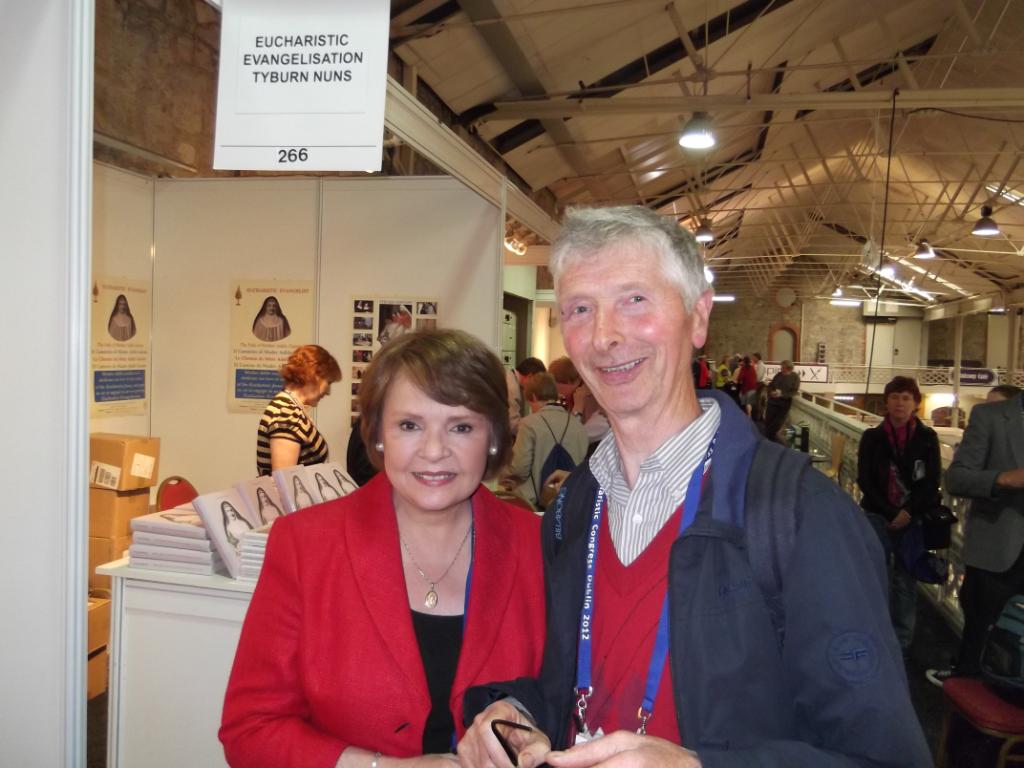 Jer also found this video of the 1932 congress
http://www.youtube.com/watch?v=dKR7olqpL80&feature=colike
(8.30 a.m. I have to make a big appeal to my email followers here. I made a big booboo with this post. Instead of putting in the link to Jer.'s youtube video and pictures of the congress, I mistakenly put in a link to Jer's email telling me about the photos etc. I will have to investigate if this opened my listowelconnection account to everyone. If so, I will have to delete that account and start again. While I am sorting it, I will have to appeal to you all to delete the mail with this link. M.C.)
(9.30 a.m. Looks like all is well T.G. Normal service is now resumed.)
>>>>>>>>
Remember our Gleasures of The Square?
George features in this story from 1901 as recounted by the County Archivist, Michael Lynch, on the Footprints section of Kerry Today on Radio Kerry, December 2011.
… On the same
day, (Dec. 2 1901) at Listowel Petty
Sessions, George Gleasure, publican, The Square, was charged with a breach of
the Licensing Act on 1 November 1901, in that he allowed a man named Lyons to
drink on his premises after hours. Two
other men present on the premises were deemed to be bona fide travellers and were not summoned. The case was eventually heard on 23 December
– it was adjourned from the earlier date due to the fact that evidence of Mrs
Lyons and the 2 relevant police constables was in direct conflict,
necessitating a call forward of the 2 travelling customers for their evidence
to be heard – Magistrate Mr Gaussen explained the rules with regard to bona fide travellers, and their
entitlement to be served drink after hours.

He said
that it was wrong for publicans to assume that so long as a man lived 3 miles
from where he was caught that he was entitled to a late drink. This was only one of the essentials of a bona fide traveller. Such a person had to prove that he wanted the
drink to travel (perhaps the origin of "one for the road"?). A publican should ask where the person had
slept the night before, and what brought him to his place (i.e. to establish bona fides). Failure to do so could result in a summons.
In relation
to the Lyons case, Mrs Lyons testified that she had asked Gleasure to allow her
husband to stay on the premises until his agitated state had passed. This state was the result of his earlier
having had his cattle legally seized from him.
She also stated that she had not seen him since about 6.00pm that
evening prior to arriving at Gleasure's.
This was directly refuted by evidence given by Mr Matthew Behan, public
house & hotel proprietor, who stated that the Lyons' had been on his
premises from 8.00 to 10.00.
Constables
Nolan and Aylward stated that when they entered Gleasure's, they found a tray
with 3 glasses on it, indicating that al 3 present had been drinking.
With the
various conflicting and contradictory evidence, the majority of the magistrates
hearing the case voted to dismiss.
Since this
case had taken up (not to say wasted) a great deal of legal time, the next
person up was always likely to suffer!
This was 12 year old Michael Broder, charged with procuring money by
false pretences – 3s. each from Mrs Elizabeth Loughnane (publican &
shopkeeper, Church Street) and Mrs Margaret Thornton (a farmer's wife,
Curraghtoosane). On 11 December, Broder
had represented to both ladies that Miss Potter (Church Street shopkeeper) had
sent him to collect the money. Mrs
Thornton had asked for a written request from Miss Potter, which Broder brought
to her (forged) on a return visit.
He pleaded
guilty, and his father (Edward Broder) undertook to repay the money. Magistrate Gaussen, no doubt frustrated by
the previous case, ordered that young Broder be given 12 strokes of a birch
rod, and cautioned him to be more careful in the future.
Different times, indeed!
>>>>>>>>>
Ah, that takes me back to the glory days of Irish soccer and to the innocent times of call boxes when we had to make an effort to make a telephone call.
Today's youngsters can't imagine a time when you could walk around free, with no one having any idea where you were unless you happened on a call box and you had change or a call card and you chose to ring them and tell them.
Happy days!
>>>>>>>>
Nunday in Listowel, June 30th 2012
Let me remind you again of the fundraiser for Pieta House. It is promising to be a landmark day in town. Don't miss your chance to be part of it. It was never so easy to take the veil. Anyone, male or female over 10 years of age can participate.
Call in to Finesse, John B. Keane's, Easons or Christy's, pay over your €20 and register. You will get your nun's habit and your registration receipt. You can also register online and collect your outfit on the day. Then come along to the sports field, Frank Sheehy park, home of Listowel Emmets on Saturday June 30th at 5.30 p.m..in your habit and veil and wearing sensible black "nunny" shoes and join in the fun. Don't forget to bring your receipt. They will need those to be verified in order to break the record for the most people dressed as nuns in the same place at the same time. 10 minutes apparently counts as "in the same place at the same time" for Guinness Book of Records purposes.
I'll be there with family and friends in tow. See you there!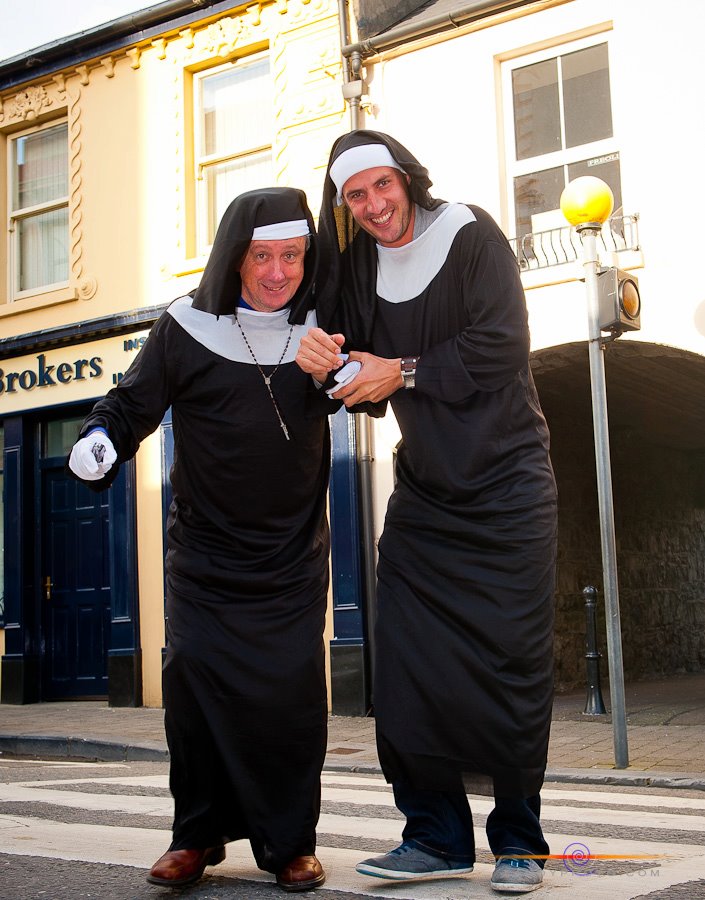 These are the kind of nuns you will see on June 30th.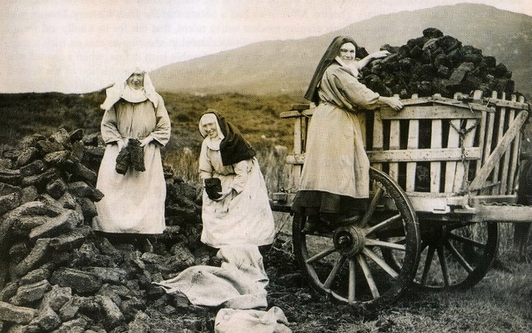 You won't see these kind of nuns. This is a picture of Benedictine nuns working on a bog in Mayo in the 1920s
>>>>>>>>>