Going Over the Cork and Kerry Mountains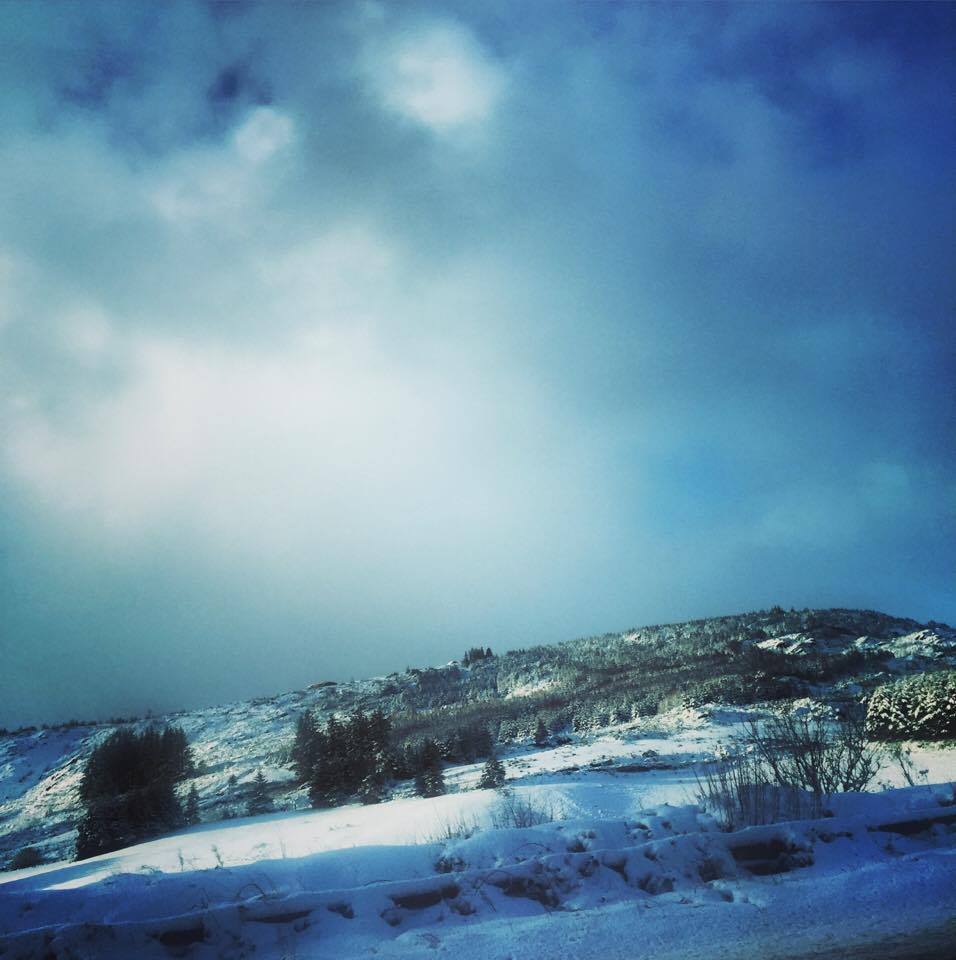 Catherine Moylan took this on the Cork/ Kerry border in January 2017
>>>>>>>
A U.S. Priest with a Strong Listowel Connection
I wonder if this illustrious pastor still has family locally.
FATHER DANIEL O'SULLIVAN


1846-1928


The Founding Pastor of Our Lady of Mount Carmel was born in Listowel,
Co Kerry, Ireland on March 19,1846, the fourth child of Eugene (Owen)
O'Sullivan and Margaret Nolan. He was one of nine children, two girls
and seven boys.




He received his first education at Mr Leahy's School in Listowel and
studied theology at All Hallows Major Seminary in Dublin. Fr
O'Sullivan was ordained on June 24, 1871, in All Hallows Chapel by
Bishop William Whelan, O.C.D., retired Vicar Apostolic of Bombay,
India. Being ordained for the Diocese of Grass Valley, he left for
California in August of 1871.


1871-1872 Pastor of St Joseph, Crescent City.
1872-1878 Founding Pastor of Immaculate Conception, Smartsville, California.
1878-1881 Assistant at St Mary's in the Mountains, Virginia City, Navada.
1881-1883 Second Pastor of St Mary's in the Mountains and Vicar
General for Northern Nevada after the first pastor of St. Mary's,
Father Patrick Manogue, was named Bishop of Grass Valley.
1883-1887 Pastor of St. Anthony, Mendocino, California.




The month of May, 1886, was to have a great influence in his life. On
May 7 he became a United States citizen in ceremonies in Ukiah
Superior Court, Mendocino County. On May 28 the Diocese of Grass
Valley was transferred to Sacramento, and all the parishes along the
coast as far north as Fort Bragg became part of the Archdiocese of San
Francisco. Father O'Sullivan thus found himself a priest of this
archdiocese.


1887-1896 Founding Pastor of Our Lady of Mount Carmel Parish in
Redwood City.




Father O'Sullivan was appointed Pastor of the Mission San Jose on June
15, 1896. However, he never served as pastor and there is a gap in
our knowledge of his life until the beginning of 1898.


1898-1928 Pastor of All Hallows Parish in San Francisco.


Father Daniel O'Sullivan died on February 3, 1928 and was buried in
Holy Cross Cemetery, Colma, where a large monument stands in his
memory.
<<<<<<<
The Big Fair


A while back I published Delia O'Sullivan's great account of the big fair in town and then I came across a great poem which brought the fair to life before our eyes.
The poem was written by a man called Tom Mulvihill. I knew nothing of him.
On World Book Day, March 2 2017 I was in The Seanchaí for a lovely shared reading over a cuppa.
I could hardly believe my ears when I heard Donal O'Connor of Tarbert stand up and recite Tom Mulvihill's poem from memory.
I enquired of Donal afterwards what he knew of Tom Mulvihill and he told me that he knew him long ago in Ballylongford. He was the son of the parish clerk.
His more famous brother, Roger, wrote Ballyheigue Bay and went on to run The White Sands hotel.
After Tom's death his family gathered his writings into a little book. Donal has a copy "somewhere". He'll share it when he finds it.
<<<<<<

Some of The Writers in The Seanchaí on World Book Day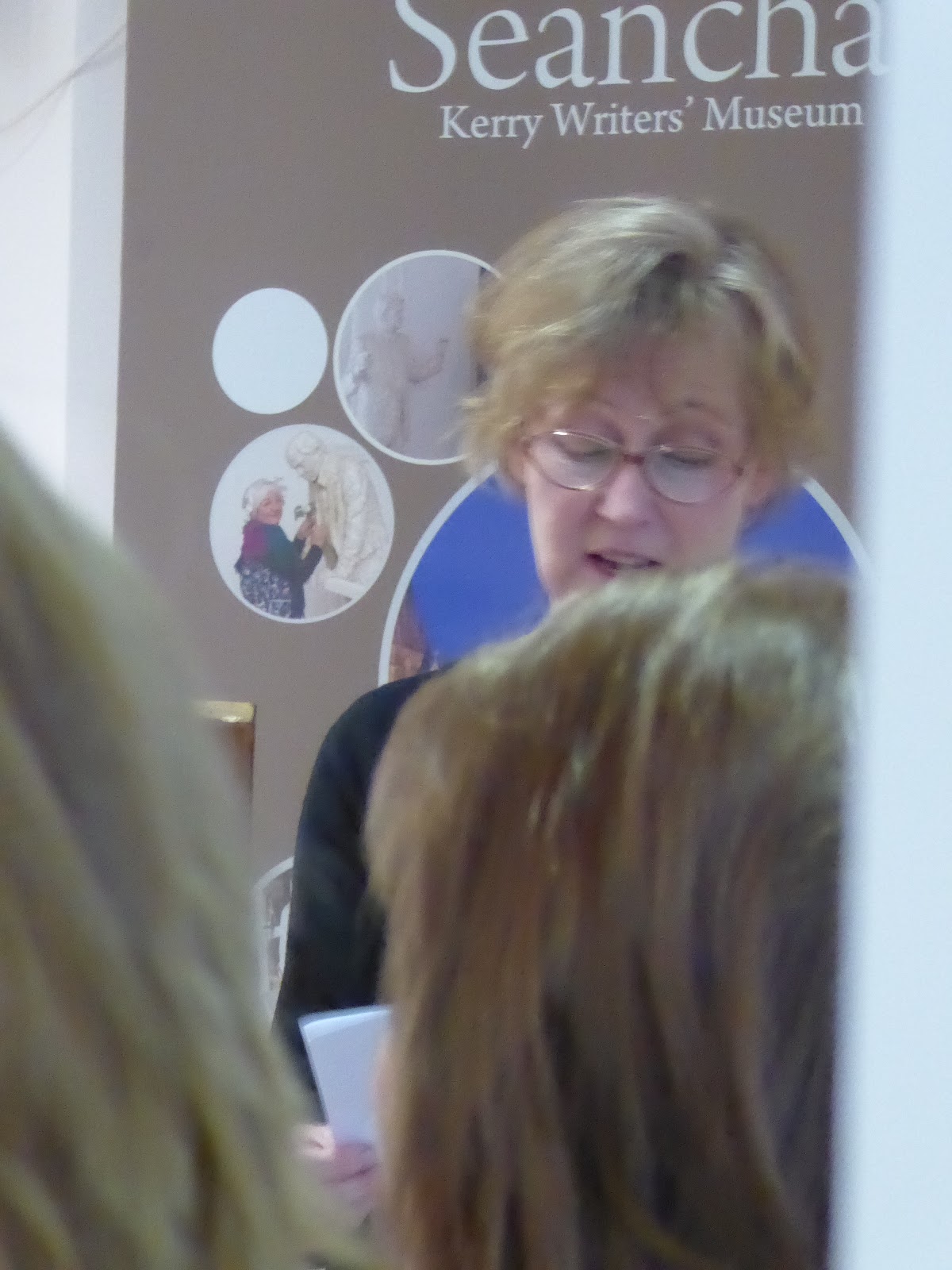 Susan Hitching, artist and writer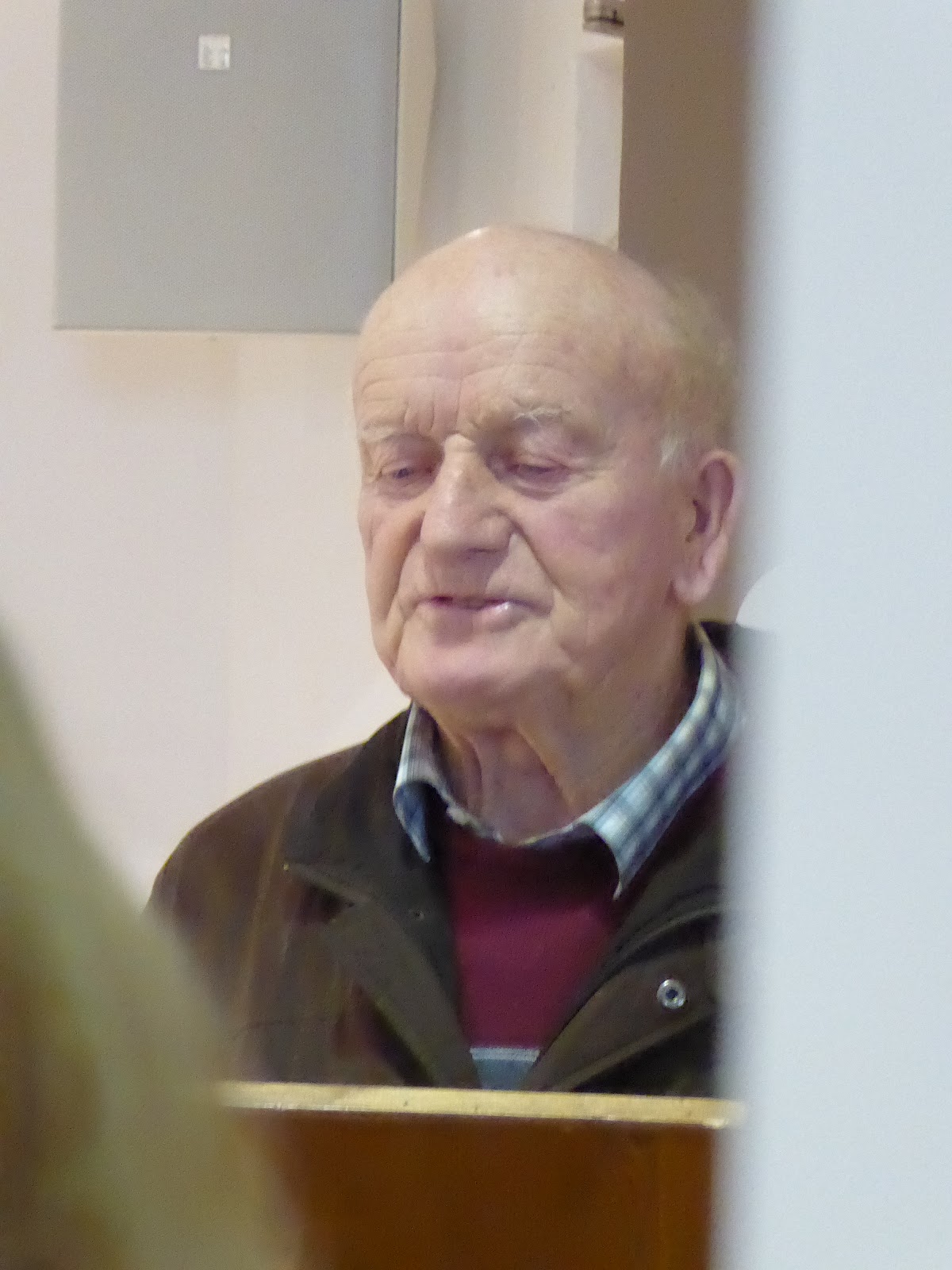 Donal O'Connor, writer and historian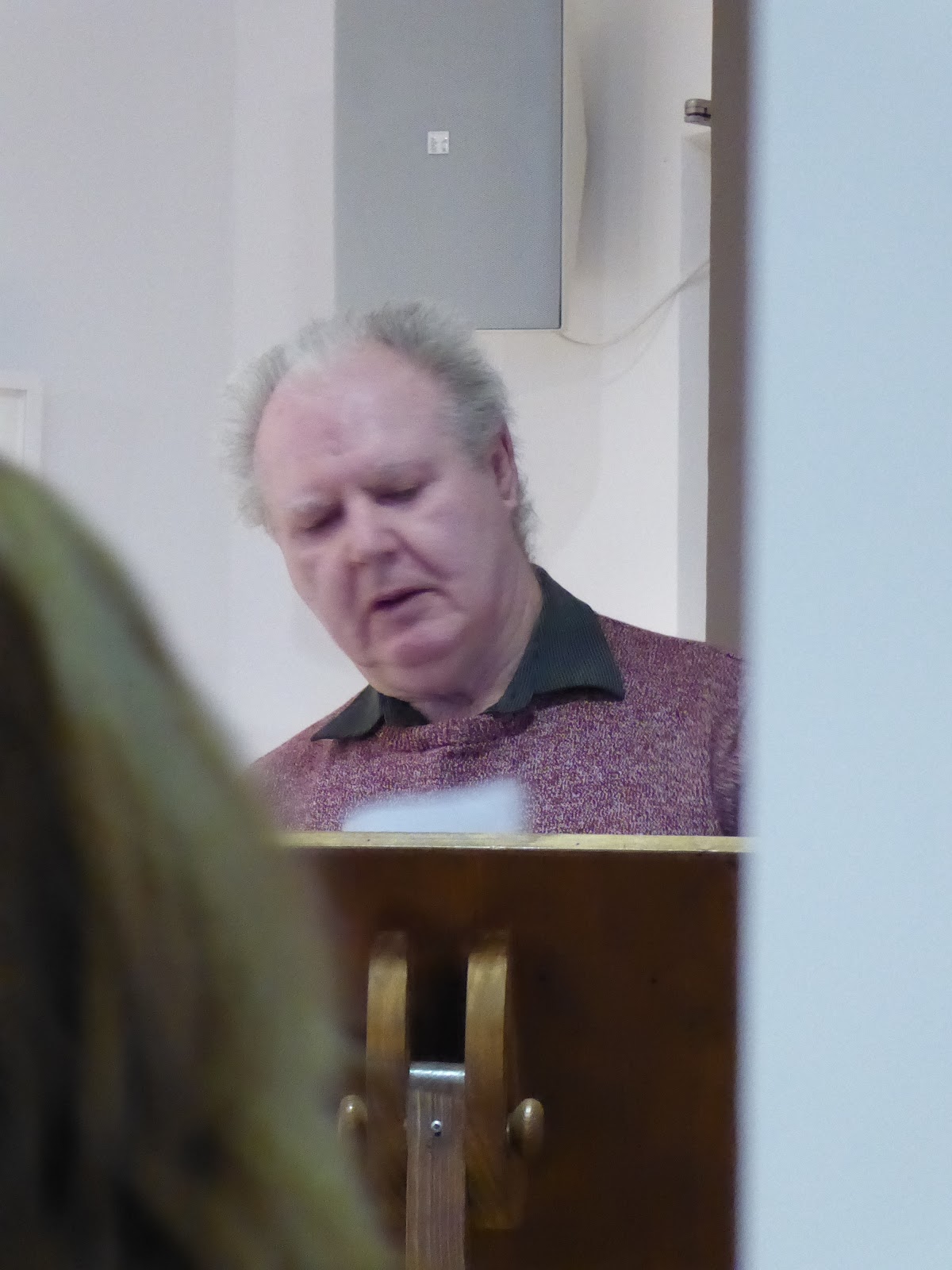 Michael Gallagher
Above are just three of the writers who shared their work with us on World Book Day 2017
<<<<<<<<


Listowel's Own Outlet Store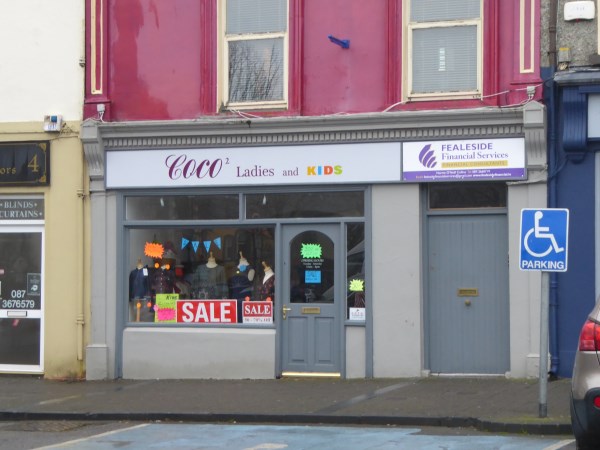 You know the way many famous shops in America have outlets where they sell off stock that has been on the shelves a while at reduced prices. Well, Listowel has an outlet too. It's Coco in The Square.