We knew him when he was only a lad
Mario Goetze who scored the winning goal for Germany in the 2014 World Cup final played in Listowel in 2008 in an under-16 international against Ireland.
You read about his Listowel connection right here first in April 2013.
<<<<>>>>>>
From Iraq to Kerry with love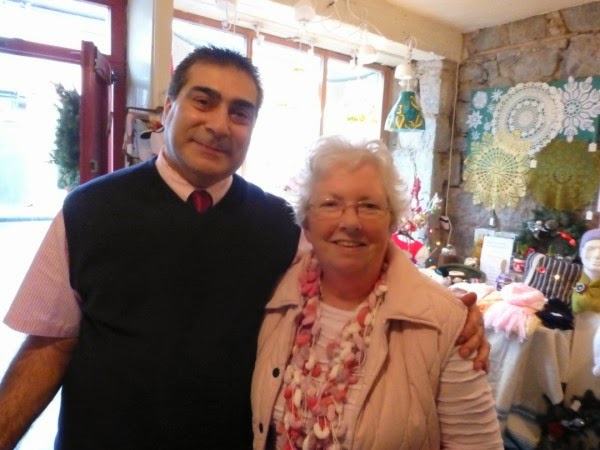 This is your blogger with my friend, Namir Karim. The photograph was taken in Craftshop na Méar in Church St.
Namir has 2 businesses in town, Scribes and the craftshop and I can attest from personal experience that he is one of the kindest and most generous people you will meet in a day's walk.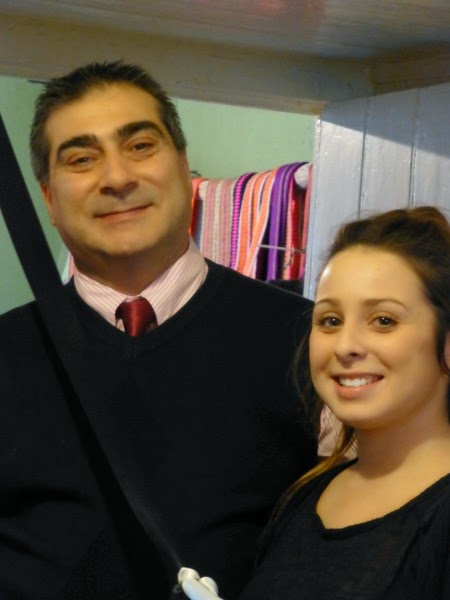 This is Namir with his lovely daughter, Rosa, who manages the craftshop. Rosa is blessed with a beautiful singing voice and her parents' outgoing and cheerful personality. Namir also has a son, Peter who is destined to go places in this life. I'll write about him at a future date.
This is why Namir is in the news. On Ryan Tubridy's show on 2FM on the 10th July 2014 (you can listen back on the RTE Player) Namir told his fascinating story. With Namir and Ryan in the photo is Namir's wife, Kay.
………….
Namir's story in brief


There are very few Iraqi people in Ireland. But Namir is well used to belonging to a minority. He comes from one of the few Christian families in his native Iraq. As he told Ryan, Iraq has about 20 different religious sects in all. We are familiar with the majority Shia and their enemies, the Sunni, but there are several smaller faiths as well, including a very small scattering of Christians.
Namir was doing his compulsory military service in 1991 when all hell broke loose in his troubled country. Iraq, under Sadam Hussein, invaded Kuwait. The U.S. entered the war. Namir along with his fellow soldiers were given a week's leave in exchange for a donation of a pint of blood. Iraq was expecting massive amounts of casualties and so was stockpiling blood. During his week's leave, Namir fled with his family to the north of the country and to relative safety.
A year earlier Namir had met the love of his life, an Irish nurse called Kay Carr from Ballydonoghue. Namir's mother had suffered a stroke and was in hospital in Bagdad. The family heard of an Irish hospital/hospice which had a very good reputation and they were anxious to move their very ill mother there. This hospital was staffed entirely by Irish nurses. While his mother was here, Kay and Namir met and fell in love. Namir described Kay as 'the most caring person in that hospital". The lovers had to be careful as any association between a soldier and a foreigner would be treated with suspicion.
To cut a long story short, Kay returned to Kerry. Her contract had ended and she was free to leave. She and Namir vowed to meet again when the war was over.
When the war ended in September 1991, Kay could not believe her ears when she got a phone call from a very relieved and now free Namir. Kay had heard nothing from him since she left Iraq and she feared that he was killed in conflict. She was overwhelmed with relief to hear that he was alive and still in love with her and willing to come to Ireland and make a new life with her.
Namir remembers that the film Not Without my Daughter was showing in all the cinemas at the time. This did not paint the best picture of an Iraqi son in law.
The Carrs however welcomed Namir into their family. Kay and Namir married and started a family of their own. Namir's first business was a a shop at Fealesbridge. Since then he has had a succession of different businesses. Now he enjoys his time in Scribes and Craftshop na Méar. He is very much part of the Kerry community now.
Namir's Iraqi family were into different kinds of craft and Namir, when he takes a break from the café, loves to make candles, paint pictures and to try his hand at new crafts. He is in his element in Craftshop na Méar or chatting to the Knitwits knitting group in Scribes. His beloved late mother was a knitter.
Namir Karim is a lovely man with a great back story. Ryan Tubridy said he thought that there was the makings of a book or a film in the story.
What about George Clooney to play Namir?
<<<<
Listowel Heritage Trail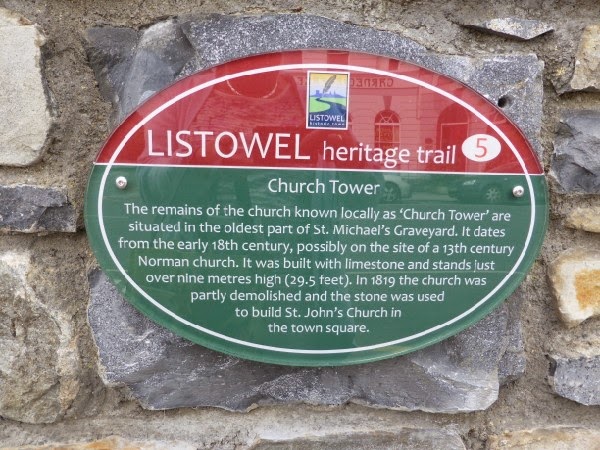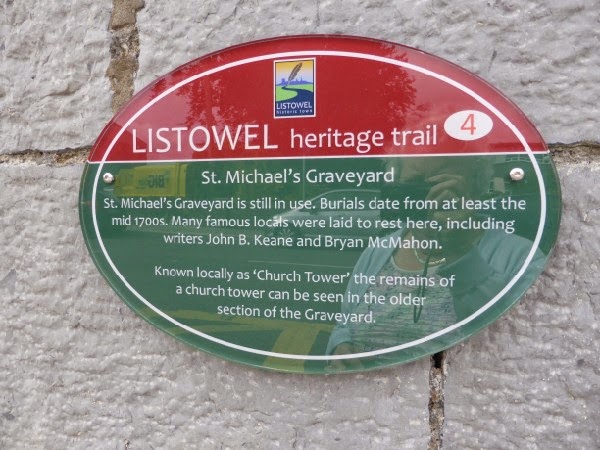 These signs are popping up around town. They are signposts for Listowel's Heritage Trail, a walking tour of the town with stops at various landmarks. You can collect your map in The Seanchaí and off you go. Number 4 is St. Michael's Graveyard.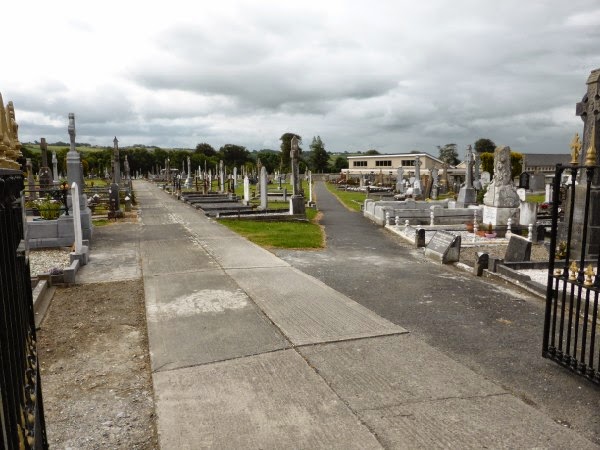 <<<<<<<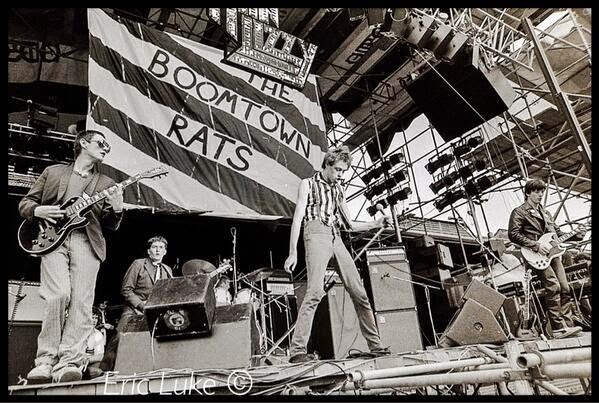 The Boomtown Rats in the 1970s (Eric Luke)
<<<<<<
An Utterly confusing road sign


Kenmare (Photo; Irish Central)